The Simplified Guide to Choosing the Best Courier
Choose the right courier company and your business will be completely taken care of. This service will allow you to focus on other duties regarding package or order deliveries.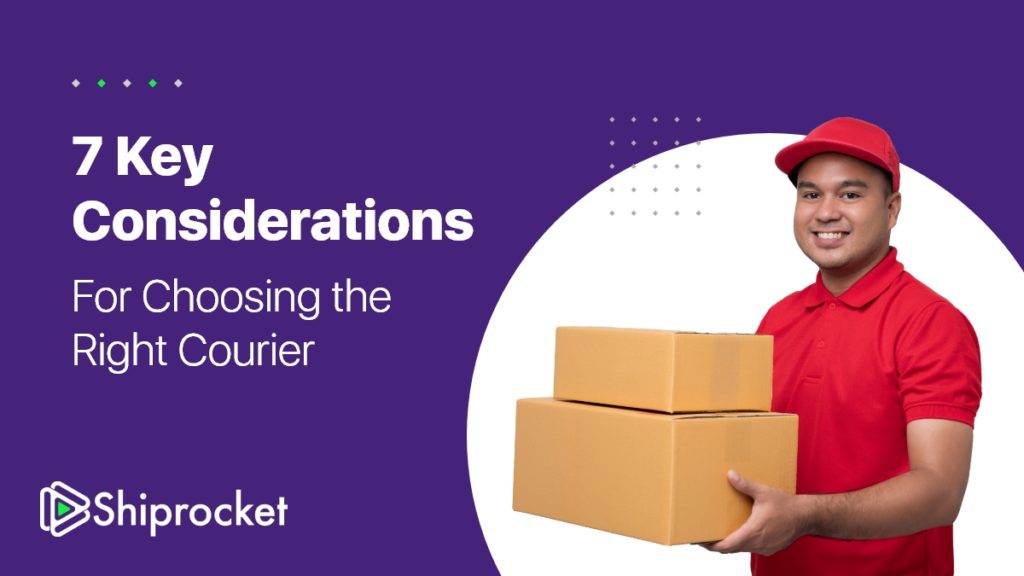 Unfortunately, not all courier services are equal. Some of them are reliable enough to cater to your needs, while others are not good at delivering packages to the customers' place. If you're looking to invest your money in courier services, you must know which one of the prospects out there works best. This is why you should know the factors to consider in your search for a courier company.
How To Choose The Right Courier Company?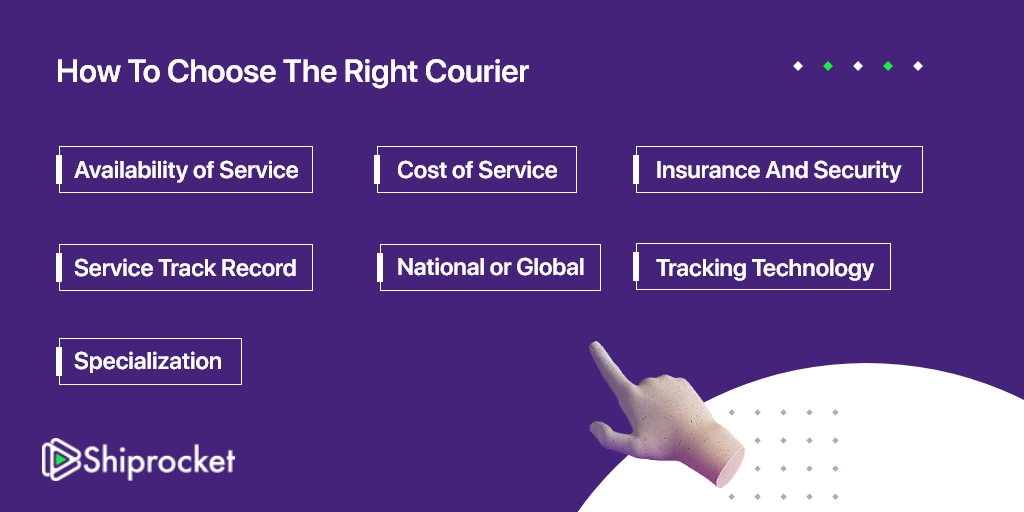 The demand for courier service is increasing making it difficult for businesses to choose a courier service over another. There are many factors to consider for choosing the right courier service. Let's know about some of the most important ones so that you can make the right decision.
Service Availability
The availability of service sounds so simple, but with today's competition and high demand, courier companies are serving multiple companies with complex needs. Ensure that the courier you choose is aware of the average number of orders you will need every month and when delivery of these orders will typically occur
Cost of Service
Most courier companies offer a premium service that doesn't always mean they all are expensive. Make sure that you stay informed on the costs of courier service. But you should also understand that cost is not always correlated to the quality of service.
International or National Courier
If the order delivery range is short or within the same city, consider hiring a local courier company. Local courier services are more efficient and flexible than companies working on a local scale or internationally.
Specialized Service
When you hire a courier service, make sure you consider that they can efficiently and successfully transport and deliver the goods to customers. For example, if you require temperature-controlled transportation, hire a company that offers refrigerated transportation for the storage of goods.
Tech-Enabled
It's also important that the type of courier service you choose should be using tracking technology. The outdated courier service can lead to a lower delivery success rate and lower customer satisfaction. In the eCommerce delivery and logistics field, the use of innovative technology a courier uses can be very indicative of their quality of service.
Track Record
The company's track record should be one of the most important factors when choosing a courier. Many companies post it on their website about their on-time delivery percentage and customer base. It is always better to do a bit of online research for client reviews and ratings. A courier company's digital presence can also be a good way of knowing about its reputation.
Insurance
Insurance and the security of your goods are the two most important factors that protect your company from any kind of liability. Hiring a courier service that provides insurance gives you peace of mind in this regard. Make sure you research your courier's insurance coverage before making an informed decision.
Conclusion
E-commerce businesses must choose a courier service that can support your delivery demand, quality, and security of goods and services. Don't just go for the cheapest available option, as you'll often be compromising on quality. Also, look out for some hidden surcharges and try to choose the best option for the business, not the cheapest.
At Shiprocket, we know that each business's shipping needs are different, which is why we provide the best courier service for each one of our customers. For more information, or to book your first delivery, get in touch with our team today.
Calculate Your Shipping Costs Now