COVID-19: 10 Effective Ways to Keep Your eCommerce Business Going
With the spread of the omicron variant, the situation of COVID-19 has not much changed. There is no apparent solution due to the unidentifiable elements of the disease. The situation is distinct in every nation.
Considering the severeness of the third wave in India, the governments has also imposed several restrictions throughout the country. Though a mandatory act of caution, it is likely to impact the majority of the businesses, regardless of their domain.
It is vital to do recovery planning and take necessary actions to help maintain the smooth functioning of your business.
As per our observations on how companies across the globe are operating on getting back on track – below are 10 effective measures you can take to ensure the continuity of your eCommerce business, irrespective of COVID-19.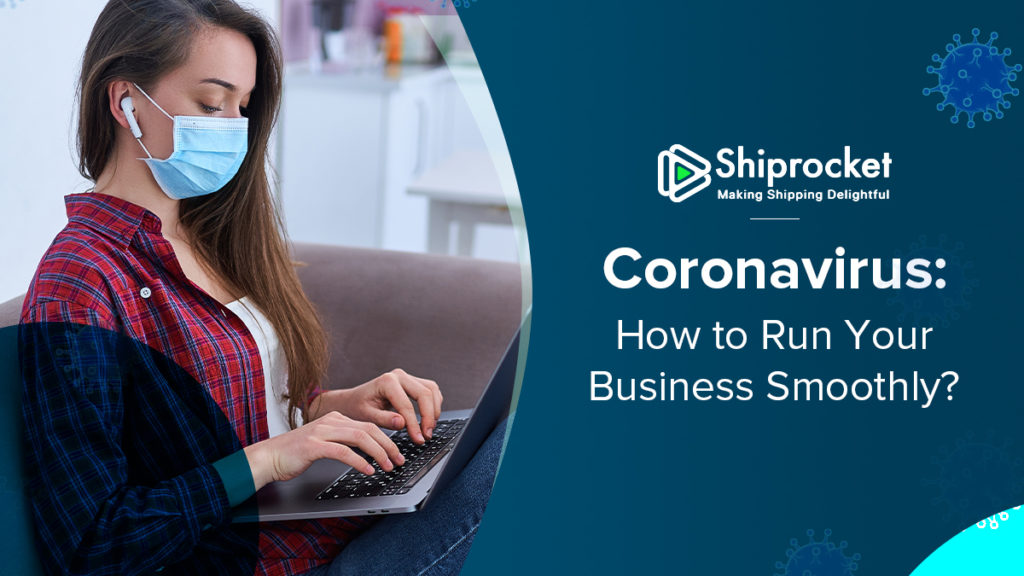 Continually Revise Your Approaches
It is vital to monitor the status quo and react in real-time. An ignorance in planning can cost your business in the long run.
Delays in the preparation and implementation of the recovery strategies can cause conflicts in both internal and external communication.
It is best to keep a track of the ongoing crisis and continually review your approaches.
Provide Clarity and Direction to Employees
It is tough to anticipate any situation when there is a constant change in the amount of contamination.
COVID-19 has been gradually increasing everywhere across the globe. There is no certainty as to when the routine will normalize, and operations can be usually performed.
Your employees need to have a clear update regarding work and the new methodology of getting it done from home.
A definite direction will be useful for them to carry out their tasks efficiently.
Plan for a Faster Recovery
There is a lot that we can learn from the companies that have resumed their operations in other countries. Despite suffering the most COVID-19 damage during the first wave, many companies bounced back as soon as the cases decreased.
You should also formulate strategies as to how you will resurface your business operations effectively once the omicron variant cases start declining.
A slow process of resuming operations may cost you a competitive advantage over your peers – who may be having a marketing strategy to reach out to their audience and establish trust effectively.
Reallocate Employees to Diverse Activities
It is likely for you to have employees who cannot perform specific tasks while working from home. The support team, in particular, cannot carry out the majority of their operations outside of the office.
In such cases, it is best to reallocate work to such employees. They can be involved in work that matches their area of expertise and can efficiently get the work done.
For instance, restaurants are one of the most impacted businesses during the virus outbreak. The staff can be reallocated to provide delivery services due to a sudden surge in the eCommerce industry for people who were afraid to step out of their homes fearing COVID-19 contamination.
Seek Opportunity Amidst Hardship
If your business deals with consumer goods or online food services, there is a good chance you may get a high demand in the areas that are currently locked down.
You can opt for a 'contactless delivery model' equivalent to businesses such as Dominos or Papa John's – who started delivering their products to their customers' doorstep without making any contact with the recipient.
This not only maintained their sales but also enabled their customers to avail themselves services without risk.
Coordinate Employees and Partners Through Collaboration Apps
It is troublesome to simultaneously interact with your employees and exchange necessary documents when working remotely.
It is best that you use social media applications for effortless communication.
Social apps such as Slack, Zoom, and Facebook allow you to have group chats, do video calls, share documents, and have conference calls – ensuring the least wastage of time.
Innovate Around New Needs
Besides balancing your operations in remote working situations, you can focus on innovating new things.
The majority of the businesses are currently on the defensive approach. Your business can lead by inventing something bold that excites your customers.
One of the companies in China has been providing COVID-19 updates related to their products to ensure their customers do not hesitate in purchasing their products.
This move resulted in creating high brand awareness for their brand as customers are feeling greater assurance in purchasing their products.
Identify the Emerging Consumption Habits
Many of the shifts happening in the business world at present will persist beyond the decay of COVID-19.
You can identify the current needs of the customers and make valuable transitions in your business operations.
For instance, a confectionery manufacturer anticipated the ongoing crisis. Instead of promoting many of his consumer products targeted around Valentine's day, he reinvested his capital in digital marketing and social media applications for making the most of the dire situation.
Considering the change and its span, you can also make business decisions that will allow you to reap profits for a longer time post-collapse of the disease.
Anticipate Varied Recovery for Various Sectors
Identical to how Coronavirus has spread differently in each country, the pace of its recovery will also vary from state to state in India.
The hard-hit sectors such as the transportation and offline retail industry will take a long time to recover. The other areas will bounce back at a comparatively swift pace.
Formulate the recovery plans for your business accurately by considering the said scenario to avoid setbacks.
Devise Location Based Recovery Strategy
You need to have a flexible approach to how you form the strategy for the recovery of your business.
For instance, if your business is mainly dependent on the city-wide operations of Maharashtra – which is one of the worst-hit COVID-19 states in India, you need to devise plans as per the time it will take for things to get normal there.
As an alternative, you can prioritize other regions to make advancement that is least hit by Coronavirus.
Stay Positive!
While COVID-19 cases right now are on a constant surge, things will start getting better soon.
It is recommended that you consider the measures mentioned above to maintain the smooth functioning of your eCommerce business.
It is a fast-changing world, and it has become a necessity to have backup plans in time of such a crisis. For now, take great care of yourself and keep your surroundings safe.
Stay tuned to Shiprocket for more useful blogs and updates.
Calculate Your Shipping Costs Now