How Technology Can Help Transform eCommerce Logistics
The e-commerce market is growing at an astonishing rate. More customers are shopping from online stores from anywhere. The number of smartphone users is climbing as well. As a result, eCommerce companies are putting double efforts to meet the surge in demand and across global sales channels.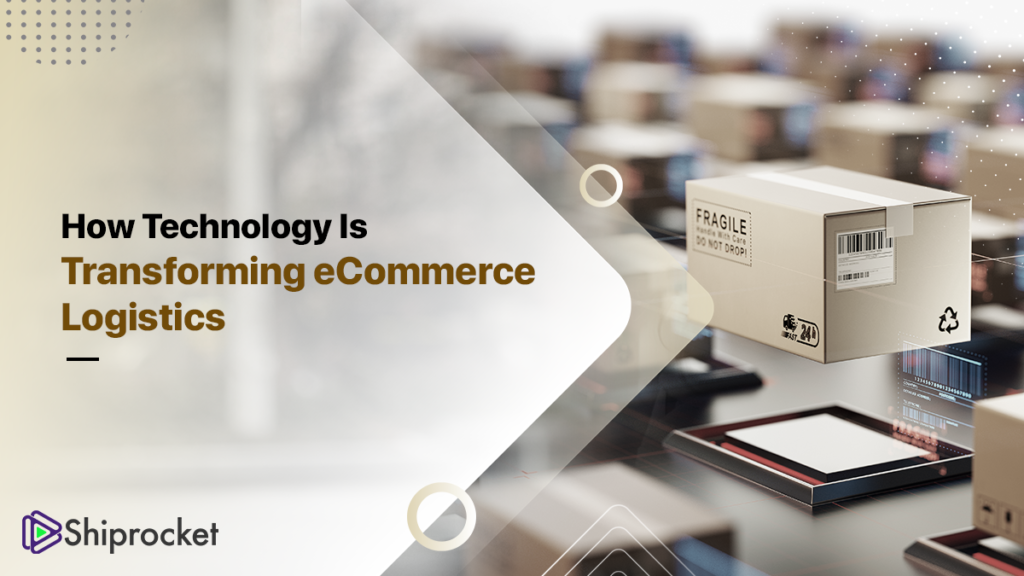 In eCommerce, logistics also plays a pivotal role in the optimization of sales, and customer satisfaction. The thing is, as opposed to a brick mortar store, online stores usually serve large numbers of people from various locations around the world. Thus, supply chains need to be optimized in digital retail and it is also a crucial factor in ensuring successful business operation.
According to research, global logistics spending has reached $10.6 trillion in 2020, and the expenses are expected to grow more by the end of 2021. Let's discuss how eCommerce technology can transform the entire logistics industry.
5 Ways Technology Is Transforming eCommerce Logistics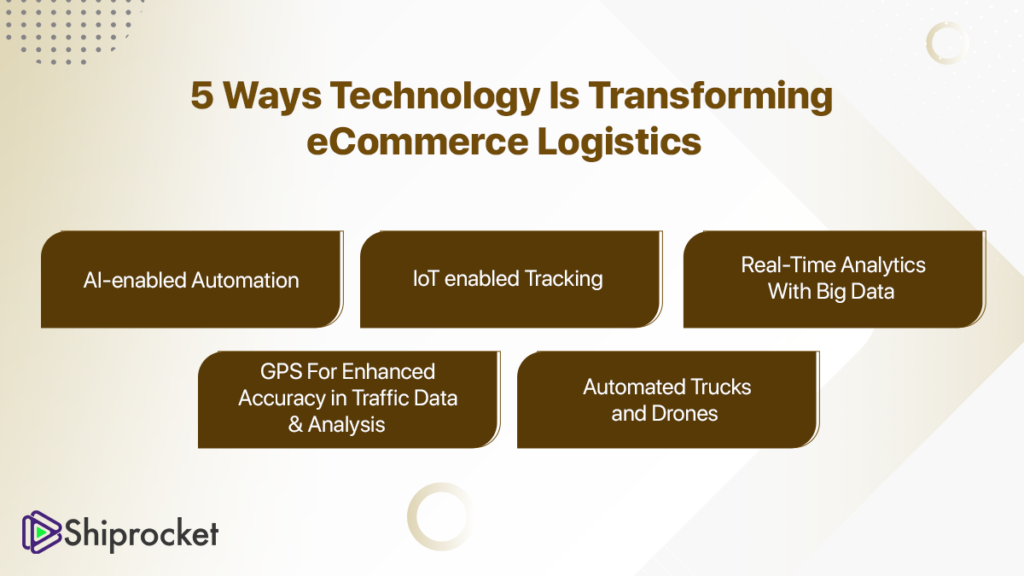 Logistics technologies are changing the way logistics providers operate. Here we suggest the following areas where technological innovations are impacting eCommerce logistics.
Artificial Intelligence and Automation
Technology backed by automation and artificial intelligence is already being used in various modern solutions for logistics, such as warehouse, supply chain, return management, etc.
The value of artificial intelligence for logistics today is that it allows planning and predicting supply chains with the help of AI and ML algorithms. Today it's possible to select the optimal routes for transporting a product to a different location. At the same time, AI-enabled automation replaces the need of managing routine responsibilities found in large-scale eCommerce businesses and other departments.
Internet of Things
The application of the 'Internet of Things' in logistics is not new. The GPS-based devices are the best examples of IoT enabled automation in logistics that uses geolocation data to facilitate product shipment tracking. With the help of historical data analysis, businesses can enhance logistics operations.
IoT is used in many ways in logistics such as RFID tags; low-voltage networks, satellite trackers to monitor product locations in real-time. All these features of IoT in logistics make it possible to analyze data, which is crucial for every organization. Many online stores are using RFID tags in their distribution centers and warehouses to monitor shipment containers.
Enhanced GPS Accuracy
Long gone are the days when supply chain companies use printed out directions from the computer before they left the warehouse. Today almost everything can be done using GPS on their delivery vehicles or their smartphones. The accuracy of these GPS devices in logistics has drastically improved throughout the years.
This technology not only helping drivers but also improving the process of the supply chain. By facilitating the advanced accuracy of GPS allows tracking delivery vehicle locations and improving access to traffic data in real-time.
Big Data for Real-time Analytics
Real-time analytics is made possible with Big Data when it comes to eCommerce logistics. Managing large volumes of supply chain data is always a complex task if done manually. The lack of proper attention can result in errors that will affect your business processes further on. The large volumes of data and their processing requires a more detailed analysis, which also brings the role of Big Data into play.
That's why special Big Data solutions for real-time analytics of data were built to mitigate these risks. In eCommerce logistics, such technology can help by giving you insights into the patterns and trends. This will further help you to predict the overall situation of a company's logistics and supply chain performance.
Autonomous Vehicles and Drones
In the world of eCommerce, a truck drives your containers from Point A to Point B. But, when you can deliver a package from a flying drone sounds like something new, but that is where we're headed. Autonomous delivery vehicles and drones are already in existence and are also in use by brands like Amazon Prime Air and DHLparcelcopter. Embark and Uber are two names in the logistics industry that have already started using autonomous trucks.
No doubt, it is a big step in this breakthrough technology evolution and has the potential to increase efficiency in the logistics process.
End Note
To remain competitive in this era of technological innovations, keeping up with the latest trends is a must. The eCommerce logistics industry is benefiting immensely from the latest technology and will continue to grow as more advances are yet to be made. The innovations in logistics technology will continue to push the boundaries of supply chain processes.
Calculate Your Shipping Costs Now