How to Manage Return On Investment (ROI) For Your eCommerce Business
We have seen a myriad of eCommerce websites working on the Internet. Every businessman is looking to start an online store where they can sell their range of products. One can get a lot of benefits by opting for an eCommerce store as it delivers a comprehensive range of benefits to retailers. But without satisfied customers, there won't be a successful company which means everything goes hand in hand.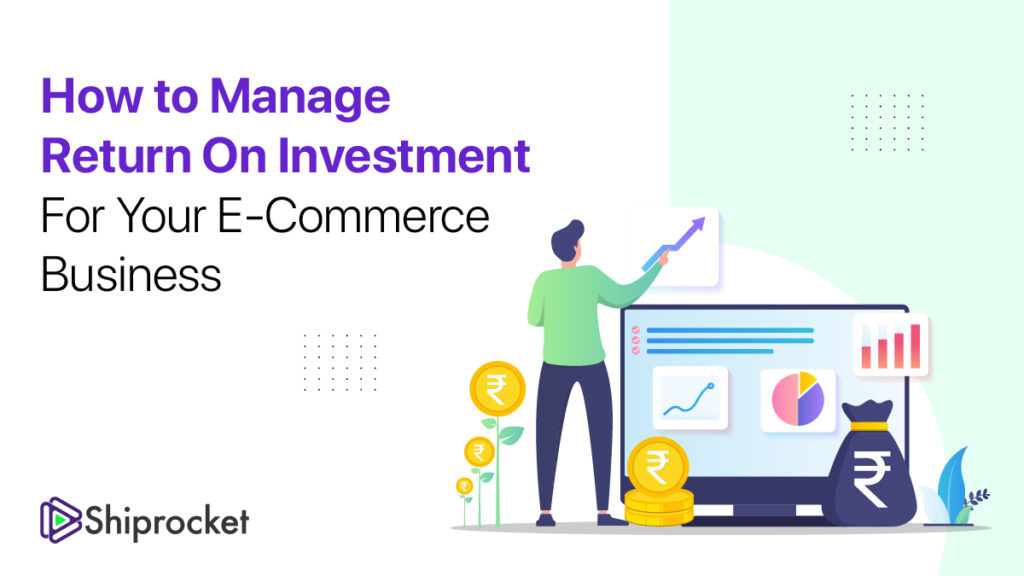 What is eCommerce ROI?
The ROI or return on investment is the most important metric to consider for your online business. In this post, we're explaining the most important things regarding eCommerce ROI with an ever-deeper analysis.
Let's start with the definition.
E-commerce ROI is the metric that shows the profits generated by a company through a specific marketing campaign or action. In other words, the ROI shows what we get back from the investment.
How to Calculate the Return on Investment?
The formula is simple:
ROI = (Profit – Investment) / Investment x 100
How to Improve eCommerce Return on Investment (ROI)?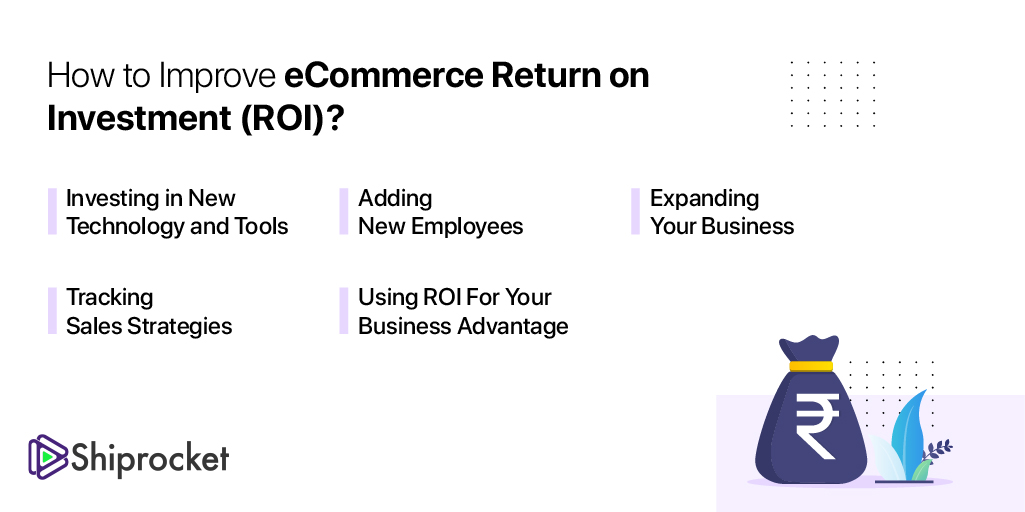 The return on investment is the calculation that gives you numerous advantages. The first is knowing your investment's impact on your business. If you know where you're wasting money, it's easy to change your strategy. Different ROI metrics can help you make important decisions for your business, including:
Investing in New Technology and Tools
Adding new technology and tools to your business can be a step in the right direction, but you must invest wisely. Determining the ROI on an equipment purchase allows you to know how valuable a new technology or tool is.
Adding New Employees
Hiring new employee increase your business's profitability. But it is also important to gauge the return on investment of your new hiring to better understand what number of people to hire in a particular year or month.
Expanding Your Business
Expanding your business or adding a new department to your business can be a smart move if it helps increase profits. You have to calculate return on investment on your business expansion to determine the profitability of your departments and identify opportunities for expansion.
Tracking Sales Strategies
If you're looking to improve your sales strategy, tracking sales strategies that drive results will help you to know about its profitability for your business.
Using ROI for Your Business Advantage
Calculating your eCommerce ROI gives you an overview that you can use to advance your eCommerce sales and marketing strategy. In other words, you'll learn by measuring your eCommerce ROI.
Perhaps the most useful insight you'll gain through measuring ROI is where you should be investing your money. If you are spending on one particular segment of your eCommerce strategy, you can allocate your funds accordingly to what works best for your business.
Likewise, ROI can help you reset or adjust your strategy according to customer behavior. There is no need to focus on revenue only. You can focus on other aspects as well to boost your branding strategy. You can calculate ROI to determine the success of your efforts on social media and digital channels. If one particular strategy helps increase profitability for your business, you can spend your money and time there.
The Bottom Line
It doesn't matter if you're having an online business or running a brick-mortar store, practically every business decision requires knowledge of ROI. To know if your efforts are yielding results or not, understanding the ROI is crucial for any business to succeed.
Not checking the ROI is not good for decision making and it's like investing your money without any security. With accurate ROI metrics, you can know which path to follow. In addition, knowing how to calculate ROI can be especially beneficial for businesses looking to invest in new products or services.
Calculate Your Shipping Costs Now