7 Great Entrepreneurial Business Ideas For Your Next Venture
When looking for a great entrepreneurial idea, it is crucial to zero in on an idea that fills a need in your target customers' lives and how they approach their work and life. If you can find out this need and fulfill it with your product idea, you have found the perfect business idea for yourself.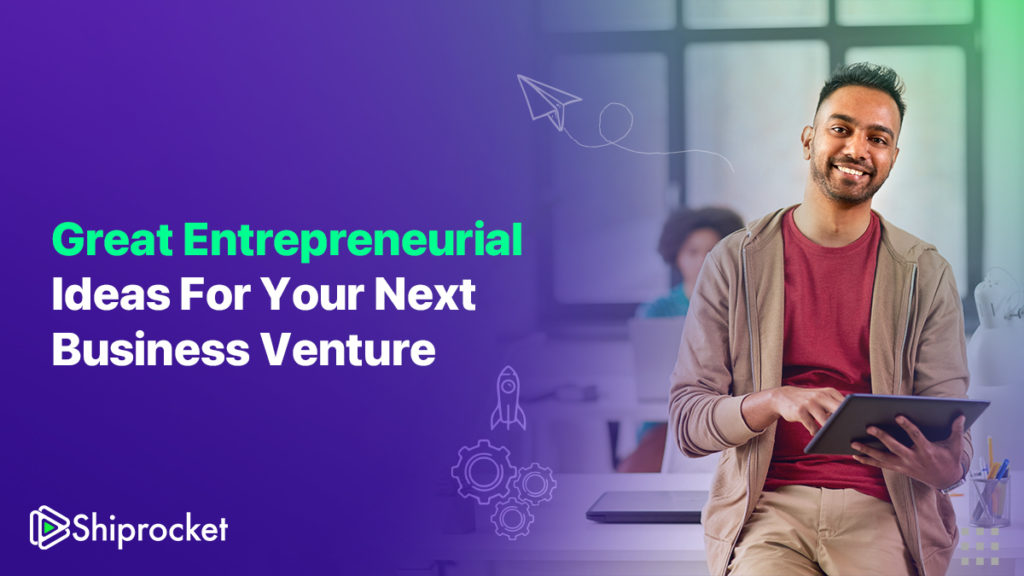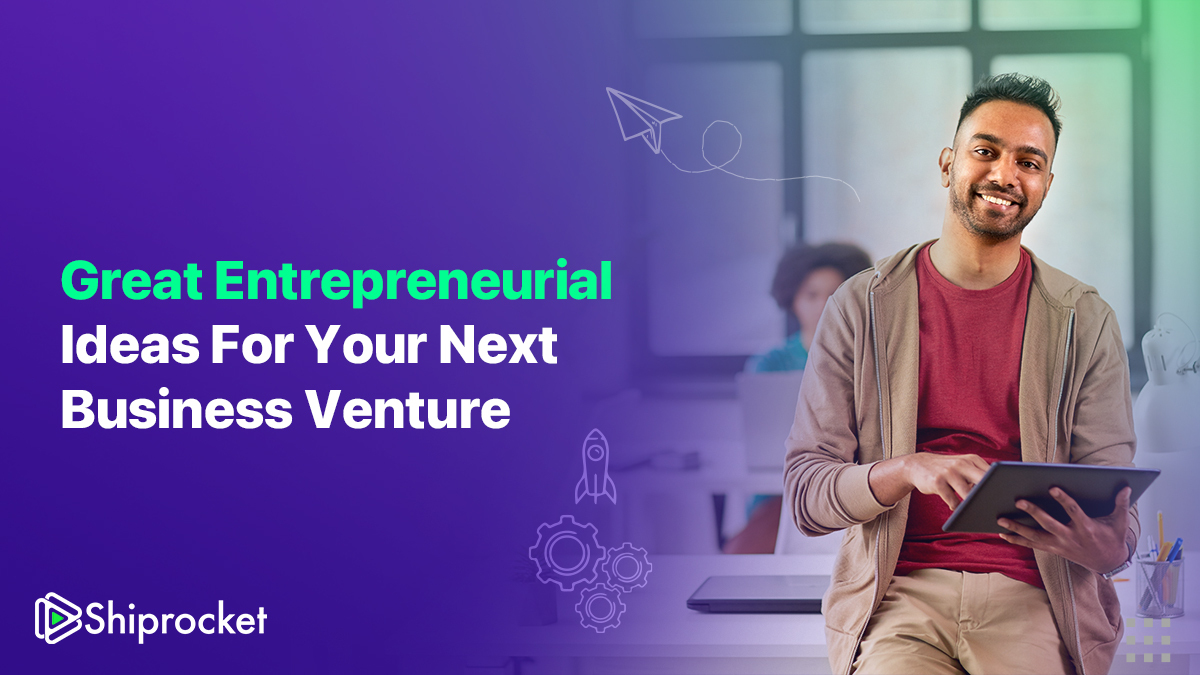 Most entrepreneurs are coming up with ideas that involve an online business model. And why not? The pandemic has changed people's approach toward shopping and how they meet their needs. Without any further ado, here are some great business ideas that will find you success and beyond if executed well.
Top 7 Entrepreneurial Business Ideas in India
This list of business ideas will help you start your entrepreneurial journey on a high note. They will keep your upfront expenses low and need low investment, and can help you earn significant profits. Let's get started.
1. Consulting
You can start a consulting business if you are passionate about topics like sales, marketing, social media or communication. Not just these, but you can also become a career counsellor or a property or civil law consultant if you have the required knowledge. You can counsel your clients on almost any topic they need enlightenment on. The only requirement here is you must understand the subject and hold a professional degree/certificate if required.
It is a lucrative business idea. Initially, you can start a consulting firm on your own and later hire more consultants once your business takes off well.
2. Online Reseller or Dropshipping
If you are interested in selling clothes online or any other products, you can start an online reseller business or dropshipping. Dropshipping is a business model where you sell products online but don't own inventory. When you receive an order, the retailer or wholesaler packs and ships the order on your behalf. You only handle the marketing and customer service for your business.
You can sell products like a candle, home furnishing, healthcare, jewelry, and beauty products. You can start with a seller account on Facebook, Instagram, or any other social media channel. Then you can launch your website gradually as you grow.
3. Teaching Online
The demand for online education is at an all-time high, and it has opened many opportunities for people wanting to start something of their own. You can choose any subject you are good at, regardless of location restrictions. Not just to school or college students, you can teach any foreign language, like French or German, to adults also.
4. Application Development
If you are tech-savvy and have experience in technology, consider starting a career in mobile app development. Smartphone apps are a booming sector, and almost everyone uses them. This has opened opportunities for many freelance app developers. Similarly, you can also think of creating and selling software – virtual reality software is popular, and in the years to come, there will also be demand for VR apps.
5. Freelance Content Writing
If you are a wordsmith, you can start a freelance content writing or copywriting venture. You can write blogs, articles, web content, or press releases – plenty of companies are willing to hire these services. You can increase your business value by upgrading your knowledge and skills by learning about SEO and content marketing.
The only investment you need is a laptop and an internet connection, and you can start working from your comfort zone. But you must establish a great network and gain referrals from your current clients. You can also build a network on LinkedIn for this.
6. Digital Marketing
The internet has become one of the best places to sell products. However, since most organizations leverage it for their business, there is cut-throat competition online. Thus, there is an increasing need for digital marketing. While not all companies can afford a team of digital marketers, they look for freelancers who can do it for them. It is an ideal business for you if you know SEO, pay-per-click marketing, content marketing, and social media management.
7. Owning a Food Truck
Food trucks have become highly popular, especially after COVID-19, where people now like other options besides eating indoors in a restaurant or café. You can think of starting a food truck. It comes in all shapes and sizes, and you can serve a wide range of cuisines per your specialty.
Conclusion
The ideas discussed above are easier to implement. But you must ensure that you focus on your niche skills and that your pricing is not very high compared to your competitors. That also doesn't mean that you keep your prices so low that your profits are almost nil. That said, test ideas, learn from them, optimize your business, and grow!
Calculate Your Shipping Costs Now