Tips To Get Your Global Brand Exports Ready For Valentine's Day
As the festivity of love nears, the Indian export industry buckles up to make the most of it. In these post-pandemic times, gift exporters and florists are expecting to approach sales figures as it was before COVID-19.
Amongst all product categories, cut roses and personal care gift hampers make the maximum exports around Valentine's Day.
Let us have a look into the top export trends from India during Valentine's Day:
Export Trends From India During Valentine's Day
Majority Exports To The UK
The major exports from India around this time are directed to regions in the UK, and other parts of Europe such as Amsterdam and Auckland. Did you know that approximately 35% of Valentine's Day exports from India between January to March are to the UK? Moreover, the regularisation of connecting flights to the European markets and the affordable cargo handling charges as opposed to the pandemic times have driven more international orders.
Demand From The US
According to the National Confectioners Association Of America, 94% of Americans wish to receive chocolates as gifts on the day of love. This is because candy or chocolates are a personal favourite of the American lifestyle, and Valentine's week stands no different. Additionally, demand for heart-shaped chocolate hampers is the highest due to the aesthetic look of the messaging.
Surge In Rose Exports
The exports of flowers have picked up exponentially this year, and the surge of demand during the love season is just the icing on the cake. Bengaluru florists have witnessed a 30% increase in export volumes of flowers this year, amounting to 20,000 bunches of roses. The top export destinations have been Thailand, Dubai, Malaysia, and Singapore, excluding the UK.
Hold Over The Asian Market
While handicrafts and artefacts are the latest trends in gifting, the govt Make In India scheme has made the demand for export gifts of this category rise more than others in the global market. When it comes to the floriculture industry, India already has established its hold over the Asian market, making major exports to Singapore, Kuala Lumpur, Beirut, Manila, Kuwait, and Dubai.

How To Make Your Small Business Ready For Valentine's Day Exports
Share Valentine's Day Gift Guides
Offering a gift guide would not only increase the chances of new buyers taking notice of your brand, but also highlight the best-selling products or hampers of this season. This way, even if your gift hampers are not out of the ordinary, the option of gift guides can make the whole process of ordering and buying from your site more fun and exciting. This is because a guide helps to make the choosing process easier on the customers' end, and they have less work to do in ordering.
Create Filters By Delivery Dates
Birthdays, anniversaries and Valentine's day are more fun when the gift arrives on the day in question. If you provide the "Delivery By 14th February" option in purchase filters, you are more likely to get higher orders than otherwise. This also helps create an urgency in your buyers and compels them to make purchases even though they initially didn't plan to.
Apply Valentine's Day Branding To Your Page
If there is Valentine's day specific branding for your business site and social channels, the feels get transferred to buyers' minds. Making changes to the look and feel of your product imagery – such as the image background in red, pink, or blue, makes your brand page look festive and relevant to the trend in season.
Deliver With Aesthetic Packaging
This is the occasion of gifting, and no gift looks attractive without aesthetic packaging. Send a handwritten note, or love-themed packaging with your order that makes it easy for the customer to give it as it is, to someone they love. Before you know it, your brand could be the next best stop for gift orders from global market destinations.
Summary: Making Global Customers The Heart Of Your Business
While going out of the way in marketing your business and products during the festive season is a good way to attract customers in the season of love, keeping your customers at the centre of it is all it takes to win them. For instance, a good post purchase experience with timely deliveries and secure packaging makes all the difference in gaining buyer's loyalty.
In a market where european florists and brick and mortar gift shops have taken a hit due to ongoing political scenarios, this is just the best time to expand your small business amidst the valentine's day global demand.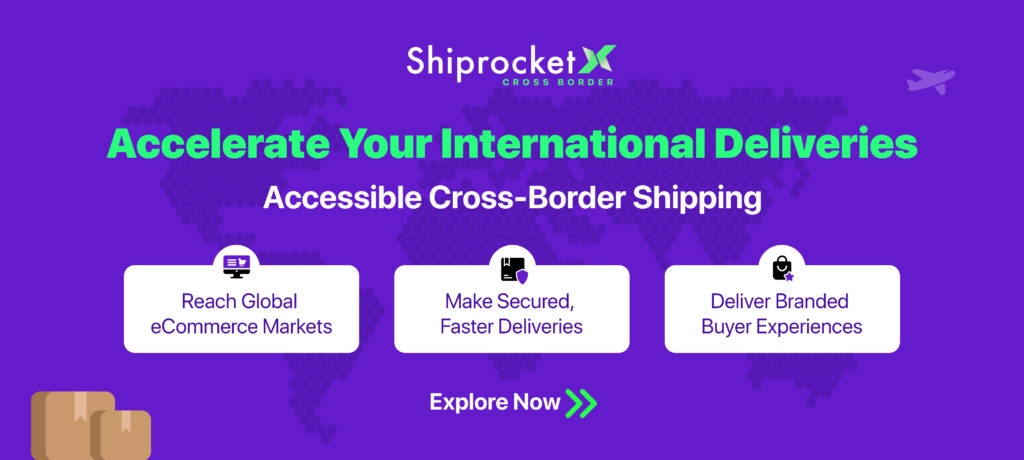 Calculate Your Shipping Costs Now