Amazon Advertising: Things Ecommerce Sellers Must Know About
Amazon is one of the biggest online marketplaces for buyers and sellers. It gives vendors access to an enormous audience of online buyers with more than 300 million prime members. Because of the variety of things sold on the platform and multiple sellers selling those items, businesses need a strategy to stand out from the competition, which is where Amazon Advertising plays a huge role.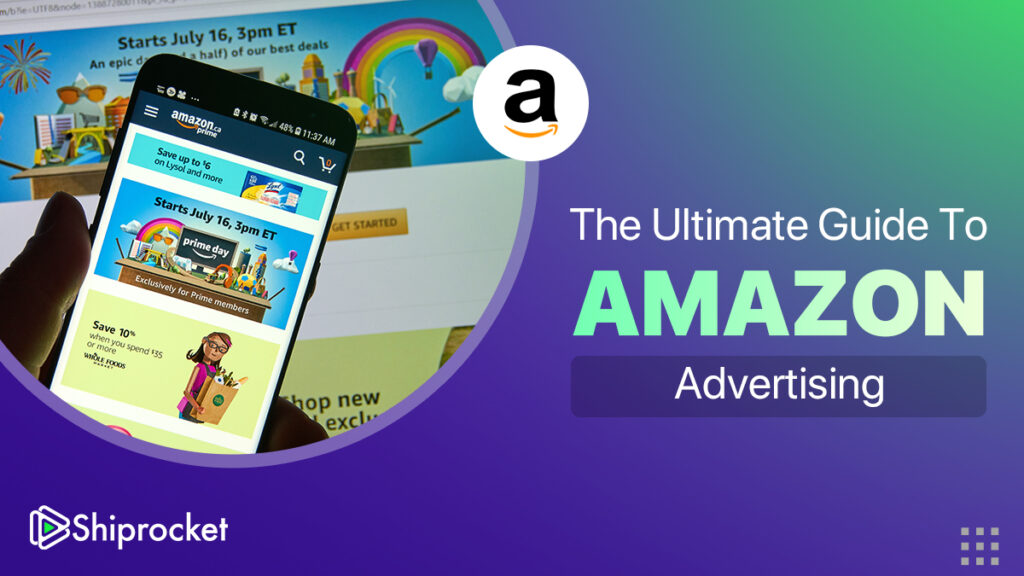 What is Amazon Advertising?
Like Google's pay-per-click advertisements, Amazon Advertising charges vendors only when viewers click on their advertisements.
Amazon's ad revenue is expanding significantly as it diversifies its product offerings throughout its ecosystem. Sellers can target consumers on platforms like Amazon.com, Fire TV Sticks, IMDb.com, Kindle, etc.
Any Amazon seller looking to build their brand and boost product sales must invest in online advertising. There are various advantages to using Amazon ads for your business, such as:
Increasing customer awareness and recognition of the brand.
Reducing the sales cycle by directly addressing clients with advertisements.
Raising product awareness and sales history.
Growing organic sales as a result of Amazon's improved product rankings.
Gaining essential knowledge about shifting consumer behaviour.
Using campaigns to target a more specific audience.
Obtaining information on your buyers, especially those who are brand new.
Discovering the ideal methods to attract customers at a particular time.
Monitoring your progress and making choices based on data.
Types Of Advertising On Amazon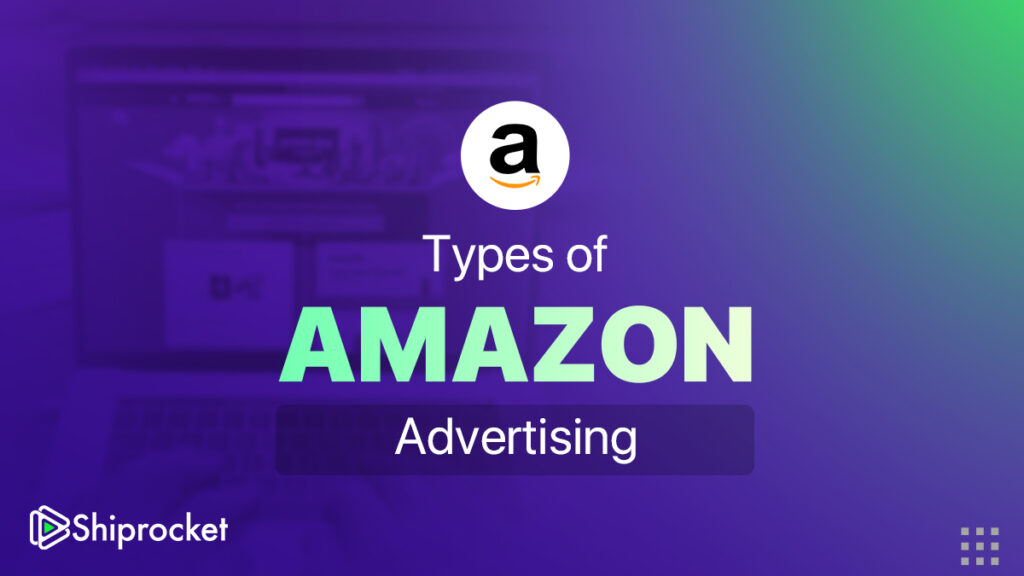 Advertising is a great way to approach more customers on Amazon. Their advertisements allow sellers to target customers looking for specific brands or categories of products. To increase brand familiarity, businesses may also use display and video commercials. The following advertisement types are available on Amazon:
Sponsored Products
The most common Amazon product listing advertisements that appear on the search results and product detail pages are sponsored product advertisements. By monitoring clicks, cost per click (CPC), spending, sales, and advertising costs of sales (ACoS), companies can evaluate the effectiveness of their sponsored product campaigns.
Sponsored Brand Campaigns
Sponsored brand campaigns are searched headline advertisements highlighting your products while promoting your brand. Ads that target specific keywords and products are also used in this technique. These advertisements display numerous products above, below, and next to the search results.
Product Display Ads
Businesses need to cross-sell and upsell their products. The purpose of product display ads is to increase a brand's visibility. All kinds of businesses employ display ads. This is possible because businesses can choose a group of people to advertise their products to.
Store Ads
High-profile sellers must create an Amazon store page to promote their brand and the items they sell. Customers should be able to navigate a brand's store page and find whatever they need. Store advertisements target specific keywords and appear above search results.
Video Ads
The only difference between display ads and video ads is that videos appear in place of images. This form of advertisement is the most unappreciated, not only on Amazon but also Google.
Strategy For Amazon Advertising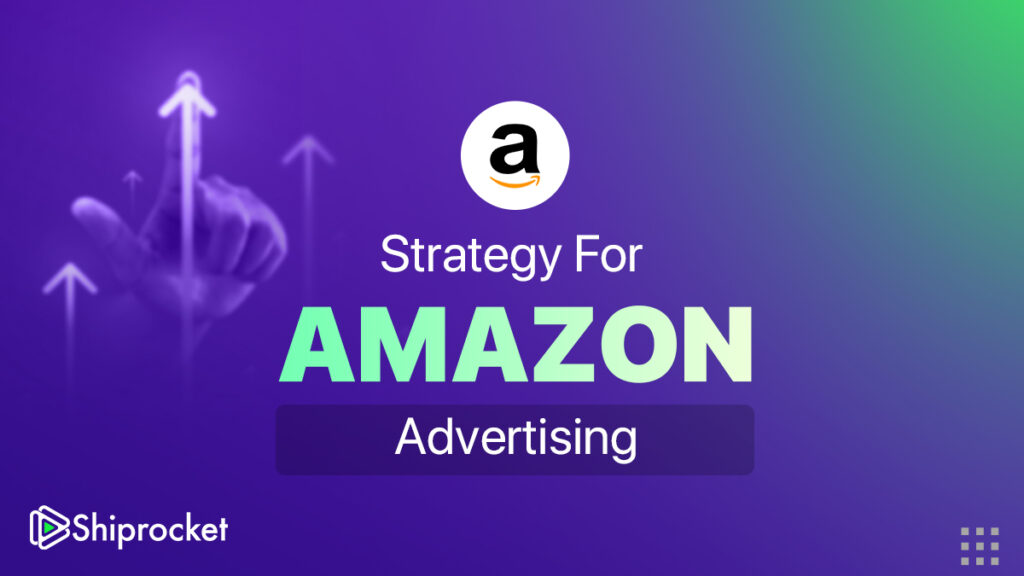 Establish Your Objectives Clearly
Whether you want to increase sales or brand recognition, Amazon lets you match your targets with your objectives. To make it easier to determine which Amazon ad product is ideal for you given your goals, Amazon has divided its product page into "Objectives", where businesses can choose and set their respective targets.
Select the Right Products to Promote
You have the best chance of making sales by promoting your most well-liked products. Additionally, you need to confirm that these goods are available and reasonably priced. It is better to promote a hot-selling product than something that is struggling to fly off the shelves.
Create Attractive, Short, & clear Product Detail Pages
Consider using clear and detailed titles, high-resolution photos, and helpful product information when creating a product detail page. Shoppers may be lured to your product detail pages by Amazon ads, but it is the product detail page that will finally convert them into paying customers.
Decide Where to Post Your Advertisements
Amazon offers a range of options within its complete advertising portfolio. For example, you may build voice ads to play on Alexa-enabled devices, stream videos on Fire TV or Amazon-only websites like IMBD, or display ads to draw Amazon customers to your business. Businesses can also post advertisements on social media if they gather traction from those platforms.
Try Sponsored Brands as Opposed to Sponsored Products
A sponsored brand post can showcase a handful of your goods or services and is the most effective for businesses looking to raise their profile across their entire line of goods. On the other hand, a sponsored product post is a cost-per-click (CPC) advertisement highlighting specific product listings on Amazon. This can be a better choice if your goal is to increase sales of a particular product.
Targeting by Category
Amazon has intelligent marketing tools to assist you in placing your products next to highly regarded or slightly related items. Using product attribute targeting, you can display advertisements to customers who have shown interest in other products. This intelligent marketing feature enables you to increase your success.
Summary
Digital ad spending on marketplaces is driven by the ever-expanding ecommerce sector and growing competition. Amazon's advertising business is expanding quickly, especially now that it has diversified its ad products throughout its ecosystem. Amazon advertising has potential and difficulties. Vendors require a comprehensive and adaptable advertising approach. They must continue to be versatile in the ever-changing business environment.
Calculate Your Shipping Costs Now