How Shiprocket Helped Brand Cultfree 1469 Increase Their Business
With the onset of a worldwide pandemic, when going out to the markets and malls seemed unlikely, most buyers turned towards online stores to fulfill their needs. Witnessing the opportunity, many startups also started their journey with the dream of reaching out to wide audiences and meeting their varied needs.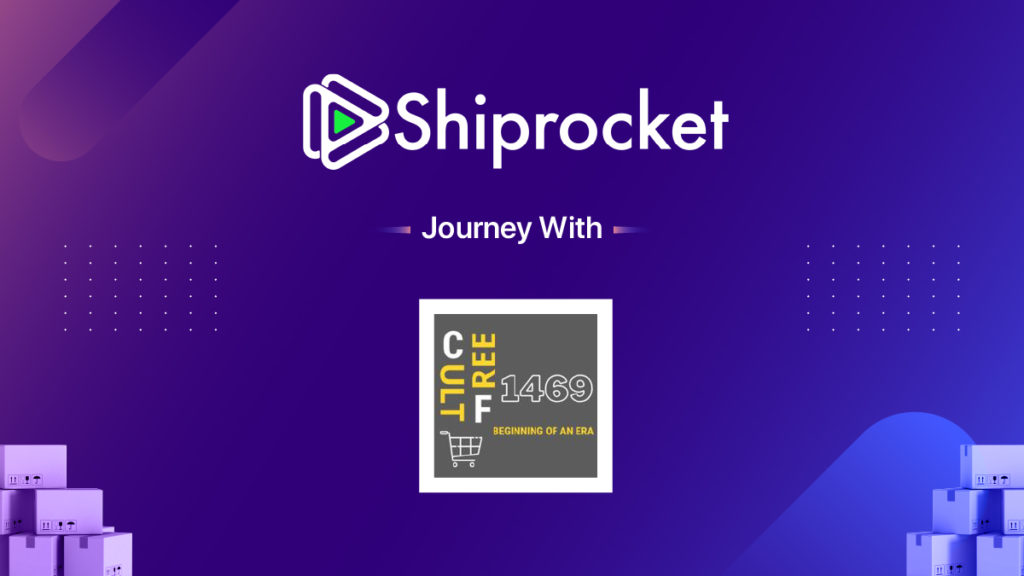 That said, India is a focal point for the fashion and lifestyle industry, and it is a rapidly growing sector. The sector has ample opportunities for people looking forward to starting their business. Many startups have also come up in the niche during the lockdown and one such eCommerce store is Cultfree 1469. Let's read about their journey so far.
About Cultfree 1496
Cultfree 1496 is an eCommerce store that offers genuine and pocket-friendly fashion and lifestyle products all over India. It focuses on providing affordable products to its customers. It was established in August 2020 amidst the pandemic by a veteran Ex-HR professional.
Cultfree 1496's products range includes men, women, and kids' clothing, accessories, and home & kitchen furnishing products. The brand's vision is to provide affordable shopping to its customers where they can add products to their carts without thinking about the price. It offers its customers value for money products, and in case any customer doesn't like the delivered product, they can return the product with no questions asked policy.
Challenges Faced by Cultfree 1469
Initially, Cultfree 1469 faced several challenges in running their business. They found it difficult to identify the mediums of sourcing, manufacturing and dispatching products. Belonging to the HR profession, it was a challenge for the founder to run a business. They didn't know how and where to start the business from and all statutory requirements to meet to run a business. Besides, fulfilling an order efficiently and thereby, finding the right shipping partner was also a challenging task for Cultfree 1469.
Getting Started With Shiprocket

Brand Cultfree 1469 came across Shiprocket through a Google search, and they have been using the platform to ship their orders since 2020. They like to fulfill orders using the platform because of its ease and simplicity in the navigation panel.

"Shiprocket has helped us improve our business through a speedy shipping process. Fortunately, there has been no misplacing of a single parcel to date. All our products have reached their destination on time."

As per the brand Cultfree1469, Shiprocket is a must-use platform and a great shipping aggregator.
Calculate Your Shipping Costs Now