5 Ways for SMEs to Optimize Supply Chain Logistics
The supply chain is a crucial part of your overall business strategy. An efficient supply chain helps your business save money and improve customer experience by reducing wait times for the delivery of products.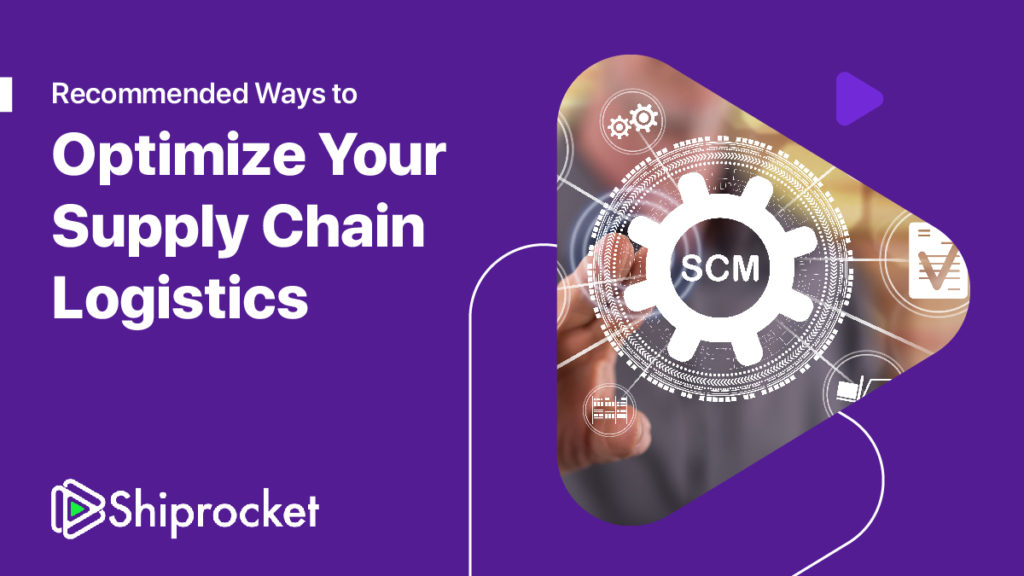 In short, it makes your supply chain as lean and cost-effective as possible. Here are some tips to help you maximize the performance of the supply chain logistics, and in-house team.
5 Ways To Optimize your Supply Chain Performance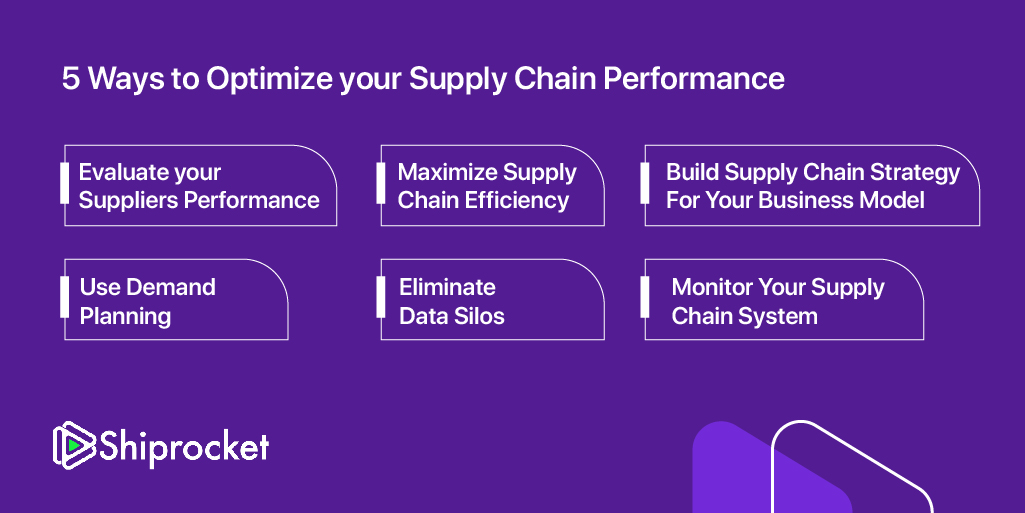 Evaluate your Suppliers
The performance of your supply chain depends on your suppliers, so the first step to improving your supply chain should be to evaluate your suppliers. Start by analyzing your communication with your suppliers. For example, whether they can understand your requirements easily? Or do they just waste your valuable time and don't respond promptly?
Your suppliers must be reliable enough to complete ship your orders, purchase orders, ship orders on time. If they don't follow through on their promises, it will be going to negatively affect your supply chain. In that case, a better way to improve your supply chain logistics would be to make ties with suppliers who have a proven record of their liabilities.
Maximize Supply Chain Efficiency
To maximize your supply chain efficiency, you should consider your supplier's speed of completing your orders. If a supplier takes weeks to complete your order, it could bring additional risk to your demand planning.
Also, it may not be efficient enough to operate a global supply chain with a supplier not shipping across the world. If you're ordering in small quantities, a local vendor may be a better choice as you don't have to worry about long delivery times.
Build a Strategy for Supply Chain
For a successful and cost-efficient supply chain, ensure your costs of handling logistics should be less to make your process reliable. Reevaluate your supply chain strategy and goals to ensure you have the best business plan.
Make sure your supply chain strategy suits your business model. Evaluate and reevaluate your plans and make sure you're not missing out on any points. If you prefer to use the service of a 3PL provider, work with your supplier to see if they'd be willing to ship their goods using a different logistics provider. Try to improve your supply chain by partnering with third-party logistics providers that can take over your shipping needs if needed.
Use Demand Planning
Use historical demand data to forecast your customers' demands for your products. Implement demand planning to improve your supply chain efficiency. For example, if you know that your products sell best in some particular months, work with your supply chain provider to ensure you'll have enough supply to meet demand.
A lean supply chain management needs planning around your supplier's efficiency to fulfill orders and other factors, like logistics and location. This ensures you get your products delivered in time and also cuts costs of additional storage fees and logistics.
Eliminate Data Silos
A data silo happens when one user or group has access to information that's needed across multiple platforms. And data silos are not good for any business that is trying to have an efficient supply chain. If your supply chain manager or vendor doesn't have access to the data, it can also lead to slip-ups or delays in orders.
Using a supply chain management platform can provide help in supply chain visibility across your entire business. This improved visibility can help you minimize mistakes and smooth out your supply chain operation, which ultimately means more cost savings for your business.
Monitor Your System
If today your business works well, that doesn't mean it's going to work well tomorrow. Supply chain professionals must know this and keep their focus on key elements of their supply chain to identify weak points. A good way to quickly identify problem areas in your supply chain, take a look at your supply chain performance at least once per quarter.
Try to identify any emerging problem that your business has been experiencing in the form of late shipments, unfulfilled orders, or lack of quality. Try to identify these issues in your system, whether handled by your supplier or a 3PL provider.
Once you identify the problem, you can determine the best plan of action to see supply chain improvement. You can also switch to a different vendor, try out a new shipping service, or implement better training for warehouse employees.
The Takeaway
If you're currently unsatisfied with your supply chain performance, finding some reliable suppliers for building supply chain sustainability across your business can go a long way toward cutting costs and improving customer satisfaction. Just remember your supply chain needs continuous improvement to achieve that ultimate goal.
Calculate Your Shipping Costs Now