How To Set Up Your Business From Home?
Generally, when people think of setting up their business, they think about renting real estate, daily commutes, managing employees, and numerous other costly services.
However, in today's time, home businesses have risen to a place where every new entrepreneur makes their home as their headquarters to pursue their businesses. Thanks to technology and its ability to connect the world, it has provided everyone with the flexibility to work from anywhere and on their terms.
While some home-based businesses require you to turn a room into a mini-warehouse, a conference room, or maybe an office to meet your clients, some companies just need an internet connection.
Many businesses can be started from the "comfort" of your home, such as a photographer, freelance graphic designer, or having an eCommerce jewelry store.
But what all is needed to start a successful business from your home? This article will cover everything you need to know to start your business from your home.
eCommerce offers you a chance to enter the retail world and increase your bank balance. While it is essential to have a physical store, an online store will help you establish your presence over the internet, where most millennials are.
But is it as easy as it sounds? It is not easy to establish a direct-to-consumer business from home. Many things will come forth such as, how to set up shipping? How to market the company most efficiently? And more importantly, how do you build an online store?
Worry not. Let's dive right in and understand the nitty-gritty of starting your eCommerce store.
Do A Market Research
It is essential not to be impulsive and do your homework before getting into the eCommerce trade. Before starting your business online, you should take ample time to research the market, study your prospective customers and their preferences. This will ensure that you do not spend a single penny impulsively. It is also essential to zero-in on the type of services you will offer to your customers.
Many businesses cater to various customers, and each has a market base that covers a specific type of customer throughout. It is essential to lock in on a trade that you will venture into before you create your marketplace.
Furthermore, it also becomes imperative to decide your targeted audience to create and offer the right kind of services. Only by providing the relevant services or products to your relevant audience will result in a successful business.
Exploring The Current Trends
To identify the type of products that are selling right now and the ones that aren't, a study of current trends is essential. Before you invest money into your home-based business, exploring the trend is essential to understand the gap in the market and what can be done to fill that gap.
The best way to dive into the current trends is to keep an eye on blogs, magazines, and other specific resources for your business. This will help you in identifying what is in the market. Tools such as Google Trends can also be used to monitor past and present trends.
Once a trend has been monitored and gaps have been identified in the market, you can create your niche. Having a unique product or service can help in luring customers to your website/online store. Offering a fantastic product that is only limited to your business can be a USP which can also be showcased in online advertising and other marketing promotions.
Once you have zeroed in on the niche you will create, you need to start exploring various online marketplaces to keep yourself inspired and fuel fresh designs for your online eCommerce store.
Products, Services and Their Productions
Before you start selling your product, you will have to produce the said product. Either you can design and manufacture your product, buy products from a wholesaler and sell it on your website, or you can partner with manufacturers to produce your products for you.
If you have decided to manufacture your products, you'll need the right equipment to do so. The amount and type of products depend upon the products and services you are offering, the skills you have to produce, and the budget you have dedicated to production.
Photography Of The Products
Photographs are the first thing that your customers will see when they'll come to your online marketplace. Your products' photographs will decide whether the customers will make a purchase or if they will exit your eCommerce store. You must present your products in the most natural way possible, thus making them attractive.
Why are photographs important, you might ask. Let's have a look at what the researchers have to say about this.
Facebook images receive 352% more engagement than texts and links
For 67% of customers, the quality of the image helps them decide
A picture added to the product can increase the recall by 65%
Keep these in mind when producing photographs of your products. But that is not all. Taking the perfect picture needs planning to ensure high-quality, eye-catching images of the product.
To get amazing pictures of your products, you can seek professional photographers who have relevant experience in eCommerce product photography. You can also hire models to showcase your products.
Before uploading your website's photos, you can edit them to your liking using various editing tools such as Photoshop. The editing will ensure that there is no negative feedback of the image captured.
Setting Up Your Online Store
You are done with your research, you have explored the current market trends, and you have your products ready to sell. Now all you need is an eCommerce platform you can use to send your products from the warehouse to the customer's home. There are many eCommerce platforms, such as Shiprocket Social, which can help you set-up your eCommerce store.
Whichever eCommerce platform you might want to choose, make sure that the platform has resources to help you launch and manage your eCommerce store. The eCommerce platform should also support you when you need it. From website design templates to analytic tools, from working your orders to your inventories, your eCommerce platform should be able to provide you with everything you need under one roof.

After choosing an eCommerce platform and setting up your eCommerce store, you will have to describe your customers' products. The product description is the best way to express your products to the customers and encourage them to buy the listed products. While writing the product description, you should focus on your targeted audience and write what you think they want to know about your products.
The descriptions should be concise, specifications should be mentioned, variants of the products should also be listed, and the content's tone should reflect your brand aptly. If your products are self-manufactured, you should present a story through your product descriptions to entice the customers, ultimately encouraging them to make a purchase.
Sorting Out Your Shipping
For many businesses, shipping is just as important as creating the perfect product for their audience. It is essential to have a sorted shipping procedure to avoid hassles and ensure that they reach the customers timely and without any damage.
Depending upon the quantity of the product, your business's scale, and your team's size, you may choose in-house shipping or choose from 3rd party logistics to handle everything seamlessly.
You also need to select the type of shipping because that will ultimately decide your shipping rates too. From free shipping to flat rate shipping, from price and weight-based to real-time shipping, there are many different shipping types available that you can choose from.
Are You Ready To Start Your Business From Your Home?
Now that you have acquired all the information needed to set-up your online eCommerce store, it is time to start your business and see it grow.
Remember that in-depth research of the market and trends of the call will help you curate the perfect niche for your business and open a large number of varieties. A well-projected product with customer-centric services is the final step towards creating, launching, and marketing your business from home.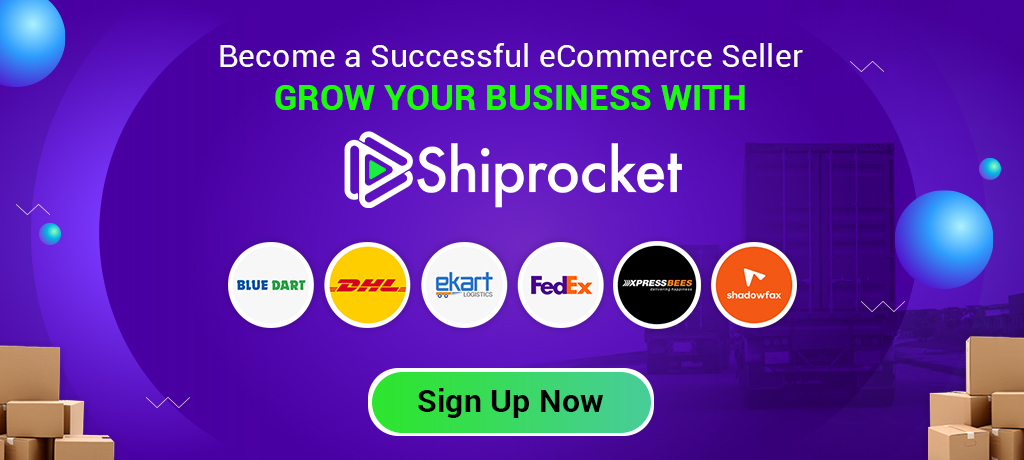 Calculate Your Shipping Costs Now