10 Expert Tips That Will Help You Optimize Your Product Pages
In an era where you have to survive in a hyper-competitive eCommerce market, you need to improve your strategy and technique regularly. How you display your products truly brings you brownie points. For example, look at Nike's website. Can you point out things you like about their website? I bet there are a few. Do they involve things like pictures, design, content, information, etc.? That is precisely what we are talking about. Product pages containing relevant information plays a significant role in converting your visitors into buyers. So you must keep a check and keep them updated at all times. Read on to find out a few tips & tricks that can take your website from zero to hundred, real quick!
Why Is Product Page Optimization Necessary?
According to a study, only 2.86% of eCommerce website visits convert into a purchase. This means that the trend is evolving and buyers are looking for superior quality.
Quality is inclusive of product quality, shopping experience, and ease of shopping. We are officially in a time where how you add value to your buyer's journey is an indicator of how fast they will progress in your sales funnel!
Here are a few statistics to give you an idea about the importance of product page and content optimization.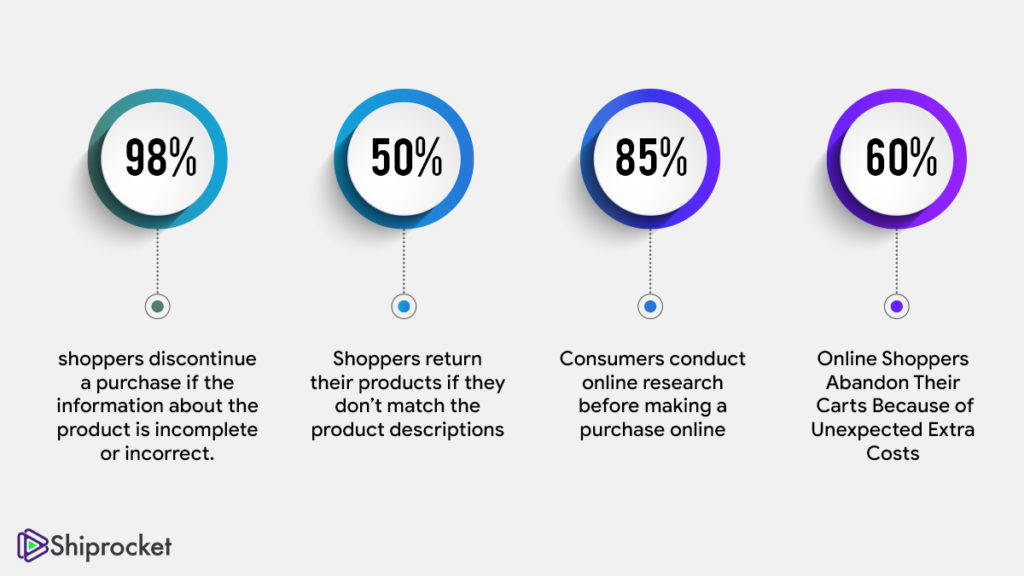 Tricks To Help You With Product Page Optimization
Compelling Product Descriptions
Product descriptions are your customer's first impression of the specifications of the product. If you do not make them engaging, it might mislead the customer or not interest them at all. The description must be short, crisp, and engaging to attract the attention of your customers.
As it is a touch-point for the buyer, here is what it must contain in a nutshell:
A title
Details about the features
Price
Size specifications
Special instructions
Expiry date if any
Brand information
A descriptive copy must contain suitable information about your brand too. To contribute to the information, you can also add handbooks and how to use guides for the customer.
Presentation plays a significant role when putting out product descriptions. You can engage with the buyer through stories or provide information on different pointers. See what works best for your user and the product and follow the format.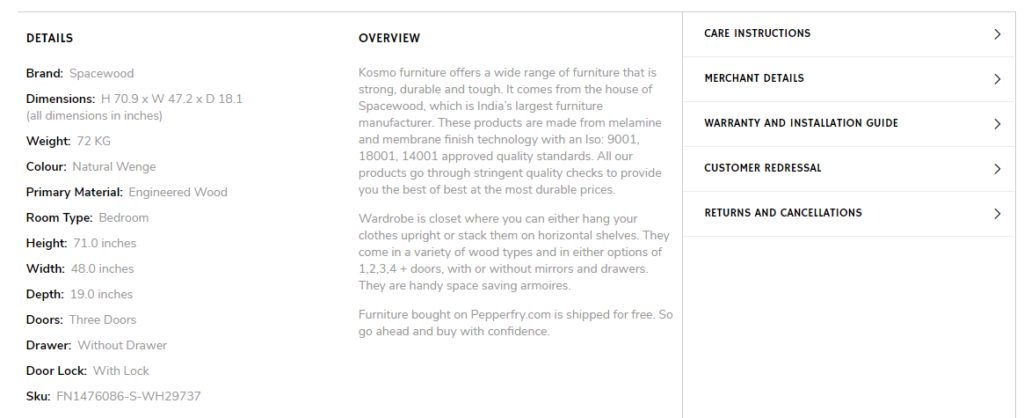 Attractive Product Images and Videos
The evolving eCommerce landscape requires you to be one step ahead in every domain. Customers have high expectations from your product descriptions and visuals, as they act as the first view of your physical product.
Ensure that the images used for the products are of good quality and highlight the product features appropriately. The image must be as close as possible to the original product. Enhancing the image with too many filters will also not do justice to the product.
Today there are various methods to display your products. Product videos are one such alternative. They are dynamic and give out more information and views than static images. Having a product video attracts more eyeballs and gives a more transparent view
Another innovation you can incorporate is 3D and 360-degree images. The concept is new, and sellers are slowly adopting it into their strategy. These images resemble the static images but are more immersive as the buyer needs to engage with their device to view them. Hence, they grab more attention than videos.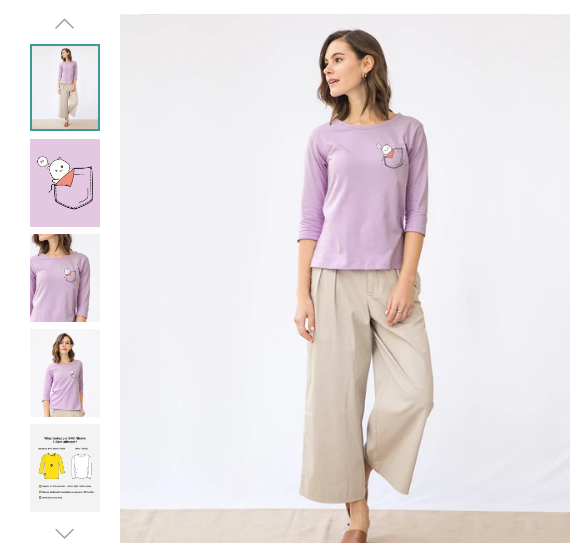 Attention-Grabbing CTAs
Call To Action or CTA is what leads your buyers to add the product to their cart or make the final payment. CTAs serve a fundamental purpose in your product optimization strategy, as it is the last push before the buyer converts.
The CTA content must drive the buyer to click on it. Make sure it has actionable words that urge the buyer to take action immediately. For example, phrases like "hurry, before it's too late", creates a sense of urgency in your buyer. These can help convince the customer for making a purchase.
Words that spark urgency, a bright color to highlight the CTA and a clear font will be the key factors when you decide on a CTA for your product page.
Additional Shipping Costs & Estimated Delivery Dates
Most customers abandon their carts because of hidden costs that are not displayed early on in their shopping journey. Usually, people get to see additional shipping costs once they reach the checkout page. To ensure this is not the case, the prices you display must be inclusive of the shipping rates, or you can post the shipping costs on the product page itself.
Another alternative is offering free shipping over a threshold amount. You can calculate this amount by finding out an average cost from all the products in your store. To make up for the shipping costs, you will need to partner with a platform that offers you discounted rates. In the industry today, you can do so with Shiprocket where the starting rates are Rs 27/500g.
Displaying an estimated date of delivery gives the buyer a reassurance that their product will be delivered to them soon. This helps build a trust bridge with the buyer and they convert sooner. ML-based solutions like Shiprocket give you this information and help you keep your buyer updated in real-time.
Optimization For Mobile
Mobile commerce is catching up. According to a report by 99firms, 49% of consumers use mobile phones for shopping. Thus, if your product pages are not optimized for a mobile screen, you could be losing out on some substantial customers.
To provide your buyers with a consistent experience on all platforms, formulate appropriate content for each screen and manage your images and videos accordingly. Make sure they do not add to the load time, and their size is adjusted to match the screen size.
It is also a good idea to experiment with mobile apps as they provide you with broader accessibility and reach. Most companies have their Android and iOS applications.
SEO Optimization
Apart from being attractive, your pages must also get more traffic to your store. This is only possible when your website ranks on search engines. Without following proper SEO strategies and molding your page to match the requirements laid out by search engines, you will not be able to optimize your page correctly.
To begin with, make sure your title and description have the right keywords. Without the right keywords, you are not a part of the competition, and it will be challenging for the search engine to discover your site.
Secondly, add the meta description and title tags to the page, and alt text to the images.
With these tips combines with the other tricks mentioned in this blog, you can expect to see a growth in your store.
Authentic Customer Reviews
Every customer shopping online requires validation for their choice at some point in their journey. By displaying customer reviews on your product pages, you can give it to them before they consciously look for it.

Adding personal details like the size of the product the customer purchased, the final fit, and their feedback about their experience can be an added boon. It adds value to your customer's search, and they can make a more informed choice for themselves.
Along with this, sorting each review in bullets with the essential information on top can turn out to be useful for the reader.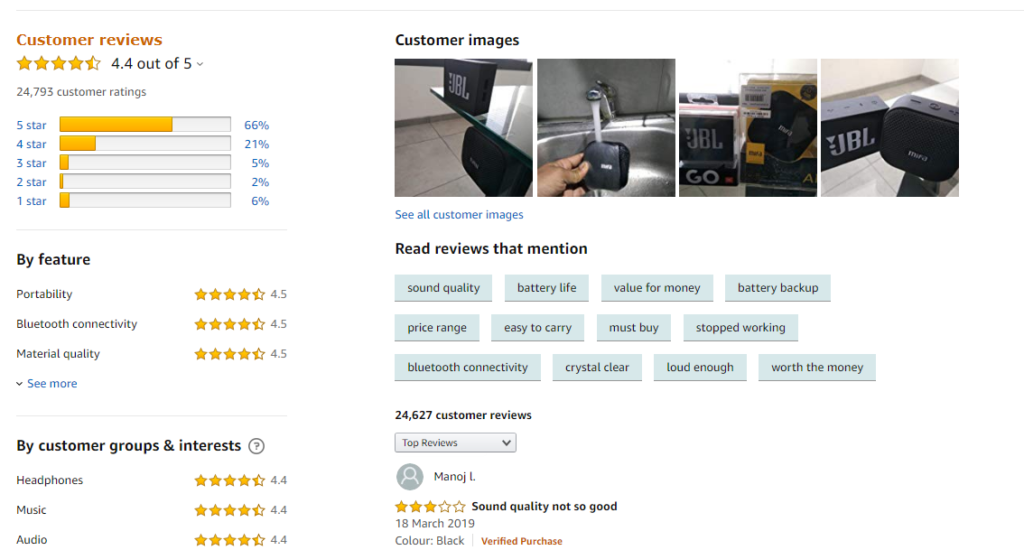 Page Load Speed
In this fast-paced world, nobody has time to spare. Hence, the slower your page loads, chances of your customer to stick around reduce.. According to a study by Akamai, a 100-millisecond delay in your page loading speed can reduce your conversion rates by 7%. So declutter the page and only keep the necessary media elements.
Regularly test the speed with Google PageSpeed Insights to ensure that the speed is upto mark at all times.
Appropriate Return Policy
When you give the customer an option to return their product, chances of conversion increase. But, it should not burn a hole in your pocket. So, you must draft a return policy that answers all essential questions and also clarifies the step by step process for returns.
Handling returns can be expensive. So, being transparent about your policies and providing them the correct information can help you reduce RTO and also help them enjoy the benefits of the product conveniently.
Product Recommendations
Personalized feeds are the trend of the season, and there is no better way to provide a personalized experience than recommending products. Product recommendations instantaneously give the customer a feel of a customized experience that is curated specially for them.
You can provide recommendations based on their past search history or also use predictive analytics to understand what they might look for next. A few popular recommendation types include best-selling products and complementary products.
Final Thoughts
Product pages are the actual selling point for your buyer. Make sure you do not neglect them. Keep a close eye for detail and take the help of the right technology to ensure you implement these tips fittingly!
Calculate Your Shipping Costs Now