How To Handle Product Returns For Your eCommerce Business
A prominent aspect of any eCommerce business is, return orders. You may find it challenging, but honestly, returns are something you cannot avoid.
As per a recent study, 30% of all online orders are returned. Interestingly, over 92% of people will buy again from a website if their return process is seamless and hassle-free.
There are numerous methods through which you can reduce returns. However, when it comes down to modern eCommerce, you will have to deal with return orders.
How you can convert it into a business opportunity is the real game changer!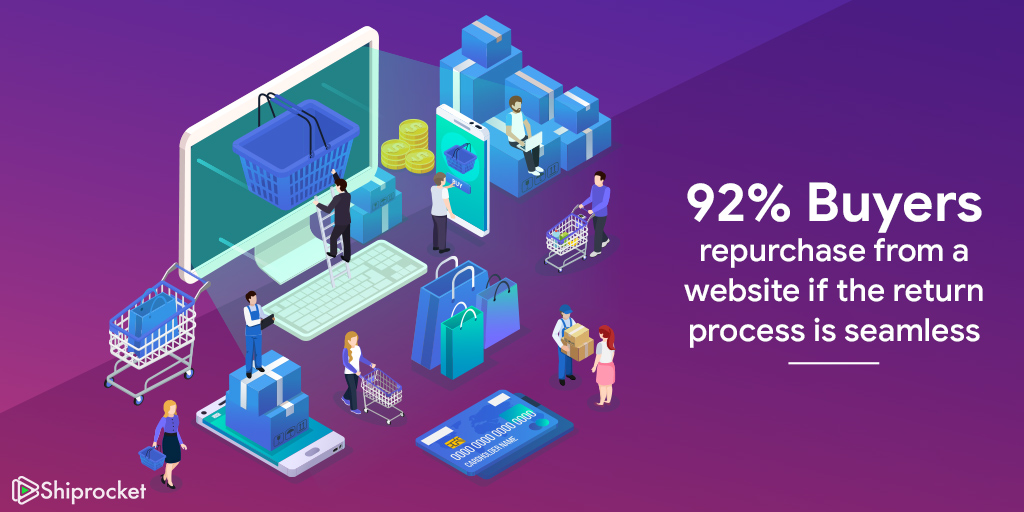 Why Is It Essential To Manage eCommerce Returns?
It is essential to mange eCommerce return orders as it is a major segment in the order fulfillment chain.
In modern eCommerce, the fulfillment cycle is not just limited to the delivery of the goods to the end user. It extends to a complete satisfaction cycle wherein the buyer has a choice of returning or exchanging the products. It drives the final revenue of most eCommerce businesses and is gradually turning out to be more of a necessity than choice.
Other than order fulfillment, return orders also play an essential role in customer retention.
As an online business, your buyers have only two ways to reach out to you – your website and order fulfillment.
If a consumer comes to you for a query as grave as a return, and you process it efficiently, not only do you earn the trust of that buyer; there is a good chance that they make a return purchase.
Besides, they might also recommend your service to their circles via word of mouth, and we all know how effective that is.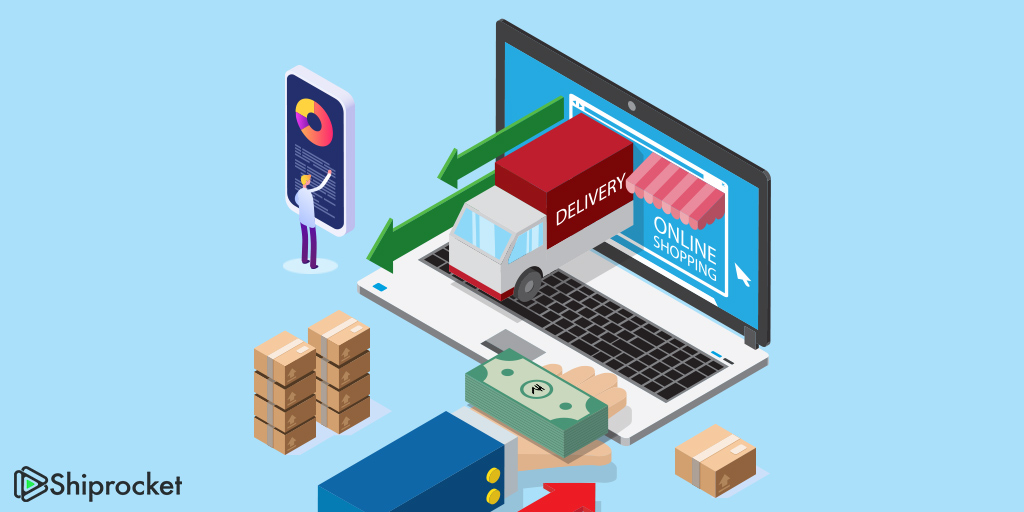 Best Ways To Manage Your Returns
Formulate a smart return policy
To deal smartly with returns, you need to visualize how they will impact your business.
Analyze your costs and decide on a policy that works best for your company. Some companies can afford to carry out free returns while it can be an added cost for some. Make sure you implement what works best for your business.
Do not include any problematic terminology. Stick to simple English as much as possible. Clarify the kind of refund you offer, how you will process their payment, etc. Moreover, mention the maximum time until which they can handle a return order.
Make the return policy prominent
After you draft a return policy, make sure you place it correctly on your website. Include it after every product description and make it noticeable.
Create a dedicated page for returns and ensure you have ample videos, documentation, and required FAQs to clear any doubts the customer may have.
Provide complete information at all times. It is found that most shoppers view a return page before they begin shopping.
Hence, pay close attention to this page and keep updating it regularly.
Automate returns to save time
With evolving technology, many shipping software and companies have devised methods to decrease return order processing time.
Shipping software has implemented features wherein you can take action to process return orders within a few clicks.
If you want to amp up your return order processing, it is time you give this software a try!
If you offer free returns, flaunt it
Many times it is not possible for you to include free returns in your shipping model. But if you can afford free returns, make sure you spread this information among your customers.
Include it in banners on your website. If you run any promotional campaigns, make sure you advertise it there and, most of all, include it on every product page.
Make your policy flexible during holidays
Every return policy has some fixed instructions which you cannot change, such as time to process returns, when to handle returns, etc.
It is a fact that 79% of people return a product they buy during the festive season.
Thus, try to change policies slightly for holidays. It is when you can tap a lot of new customers and have the chance to make them stay.
Keep customers in the loop
Keep your customers informed about the status of their return orders.
Send them communications when you send across an agent to collect their product, when it is on the way and when you receive their product.
Doing this will help the customer keep up, and they will not have to contact your support team with their queries.
Collect feedback
It is a healthy way to improve the quality of your product and service.
Additionally, with every input you take, you give the buyer a hope that the product will grow, and they can come back again to shop from you.
Include return instructions with the package
One process the buyer hates is to look for return instructions on your website.
Since it's not something they access every day, they need to find it over and start understanding from scratch.
On top of that, if they need to print labels, etc., they need to go out of their way to procure it. Doing this makes the process unpleasant and tedious.
To provide comfort to the customer, send return instructions, and any labels and slips required for processing a return as it would simplify the process.
Be ready with proper assistance
As always, opt for a strong customer support team and assist customers with any query your buyers may have.
Stay up to date with recent updates, policy changes, and provide a solution to every problem.
You can also install customer support software to raise tickets, formulate help documentation and provide assistance with live chats, etc.
Try and implement these strategies to process returns in a smoother, more straightforward, and seamless manner!
FAQs (Frequently Asked Questions)
Can efficient return management keep my customers happy?
Yes, with a seamless return process, customers' trust increases in the brand, and they are more likely to purchase from you again.
How do you avoid returns in eCommerce?
You must deliver your orders on time and in good condition to avoid returns in eCOmmerce.
Can I manage return orders via Shiprocket?
Yes, you can create a return shipment from the Return Shipment tab in your Shiprocket account.
4. How can I get started with the automated NDR tool?
You can activate the NDR Buyer Flow from the shipments panel in your Shiprocket account.
Calculate Your Shipping Costs Now