eCommerce Shipping Trends
Understanding the Basics of eCommerce Reverse Logistics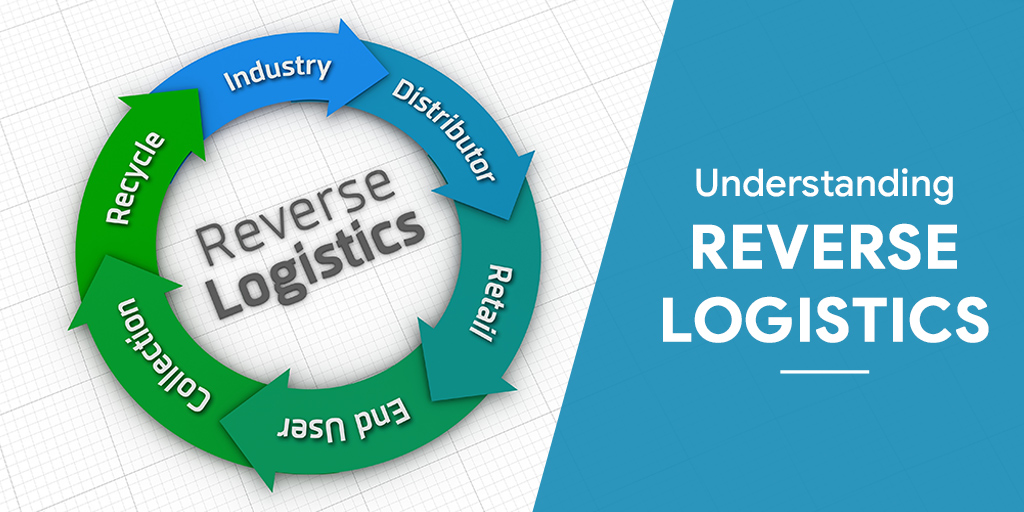 With eCommerce growing at an unprecedented rate, eCommerce owners are constantly trying to come up with ideas for maximum customer satisfaction which ultimately leads to customer retention.
Owing to this competition, the role of an eCommerce company does not end at the delivery of the product. There is another aspect of logistics that comes into action after the goods have been delivered. This is the aspect of returns that is successfully executed on the ground with reverse logistics. Functions like return, repairing, refund, reselling, etc. have become an important component for the profit margins and success of any eCommerce venture.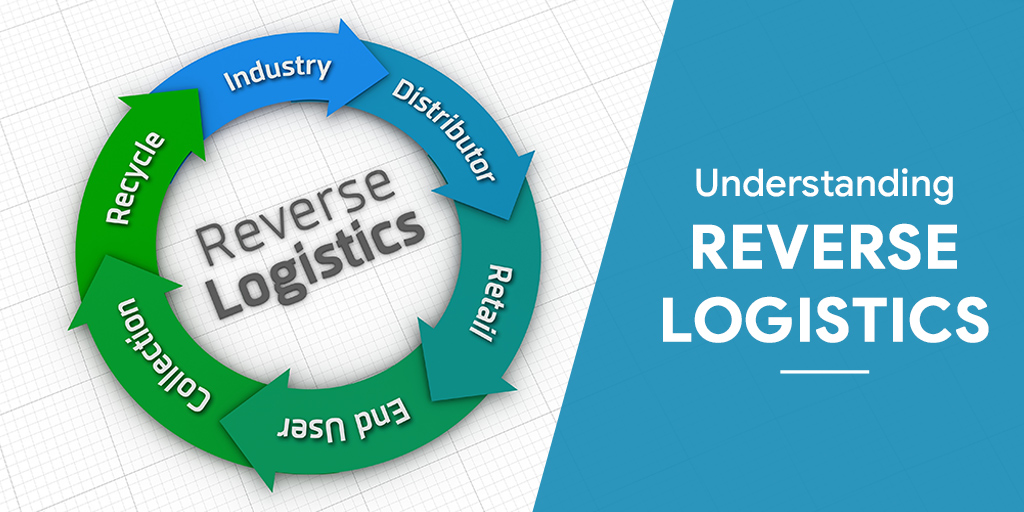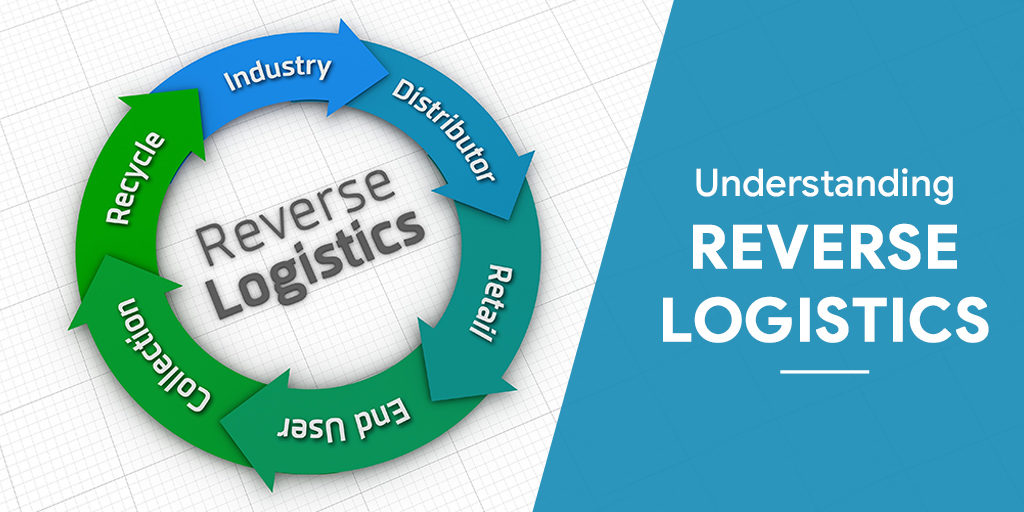 What Is Reverse Logistics?
Reverse Logistics is the procedure associated with the above functions that work within the fulfillment center, i.e. product returns, repairs, maintenance, recycling, dismantling, etc. The concept of reverse logistics has been there for decades. However, it has now become an important aspect for eCommerce owners in order to improve customer service and retain customers for maximum time.
It is a serious area of concern for eCommerce store owners, especially if your store deals with products with short life cycles like electronics. In normal eCommerce functioning, a product reaches the customer after it has been supplied by the manufacturer, distributors, and retailers. In case the product is defective or the customer demands exchange or refund (as per the return policy of some stores), the whole supply chain process will be reversed from the customer till the manufacturer.
Importance of Reverse Logistics & Why does your eCommerce Store Need it?
There are various reasons why an eCommerce store needs reverse logistics and solid return policy. Read below to find out more:
Customer Satisfaction
Many eCommerce stores come up with various return policies to convert more visitors into buyers. For example, there are numerous ecommerce stores that offer 30-day free returns or 15-day free returns, etc.
Wrong Product
A lot of times, we hear stories about the wrong product delivered to the customer. These instances can really put off customers. To build a positive brand reputation and cater to the customer's needs positively, merchants need to return the wrong product and replace it with the correct one.
Wrong Address
Another mistake that is really common is delivering products to the wrong address. It might be an issue either from the customer or the merchants' end. No matter whose issue it is, it is the eCommerce merchants who have to deal with it.
Damaged Goods
Imagine that you have ordered a brand new smartphone or laptop. However, when you received it is scratched or does not work. It is quite a nightmare, but this situation does occur. To return such damaged goods, active eCommerce reverse logistics that can bring products back to the sellers is needed.
Product Exchange Offer
"Get your old gadget and get Rs. X off on new." This is quite a common marketing strategy for many ecommerce store owners that involves reverse logistics.
Excellent Marketing Strategy
Many studies have revealed that reverse logistics is a great way to attract customers. Many users, especially those who are new to online shopping or unsure about buying online, take reverse logistics as a positive point, go ahead, and buy products.
Retain Customers
After driving customers to your store, the next step is to retain them for maximum time. The best way to do this is to satisfy customers with your service. If you offer reverse logistics, then the customer will be able to return or exchange products without any hassle. Hence, they might like to come again and shop at your store.
Environmental Responsibility
Today, there are many regulations that have been put on e-waste. This e-waste majorly comes from damaged electrical goods. The recycling and waste management of this waste is the responsibility of the seller to recycle products.

Reverse Logistics Challenges
As much important eCommerce reverse logistics may be, it does pose several challenges that need to be overcome by businesses. Here are a few of them and a certain hack to overcome them –
Overhead Costs
Reverse logistics means extensive costs for your business. You do not only have to pay for forwarding orders but also pay for the return orders that the courier company will arrange for you. Since free returns are quite the trend these days, you have to handle these costs yourself.
Product Quality
Also, it can get very difficult to maintain the quality of the product. The product would now be more prone to bumps, frictions as the packaging would be opened and not the same. Also, sometimes customers return used items and you cannot use the product again. Therefore, ensure that you add the conditions for returning the products and don't return everything. You can also collect photographs to assess the condition of the product.
Negative Customer Experience
Lastly, if not done properly reverse logistics can pose as a negative customer experience. Therefore align your return pickups properly and take proper feedback from customers to know when they're available to return the product.
Shiprocket – Seamless Reverse Logistics
There are several courier companies that offer returns. But, one courier company cannot have the serviceability of all pin codes. Moreover, they would not provide you with a platform to handle returns and NDR in an automated manner.
Thus, you must sign up with Shiprocket. Shiprocket will give you a platform to automate return orders and decrease RTO by 2-5%. Also, with Shiprocket Fulfillment, you can store your products closer to your buyers and ship them faster.
Furthermore, with Shiprocket, you can save on return orders as the return order costs are 10-15% lower than forwarding order costs.
Final Thoughts
Reverse logistics is an integral aspect of any eCommerce business. The challenge is doing it intelligently so that you do not have to pay more than your profits.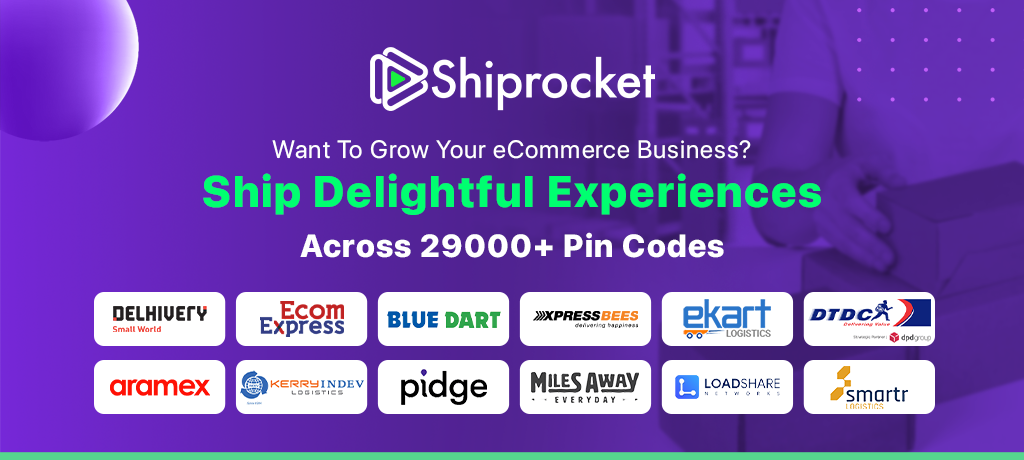 Calculate Your Shipping Costs Now