Top 5 Customer Service Tools for Improving your eCommerce Store
Just bought your favorite movie box set from a leading eCommerce store but unfortunately, a few of the discs aren't working. You're furious for two reasons. One, because you paid the whole amount and got multiple faulty items and second, you have no idea what to do now! Who will you look up to in such a scenario? – Customer Service and Support.
As per report by Statista, eCommerce revenue in India is expected to grow to 66.2 billion U.S. dollars by 2024. eCommerce websites and channels are catching pace and by 2021 total online users in India are estimated to surpass 635 million. Various businesses are coming up for different sectors, and most eCommerce sellers are now trying to expand their reach to more people.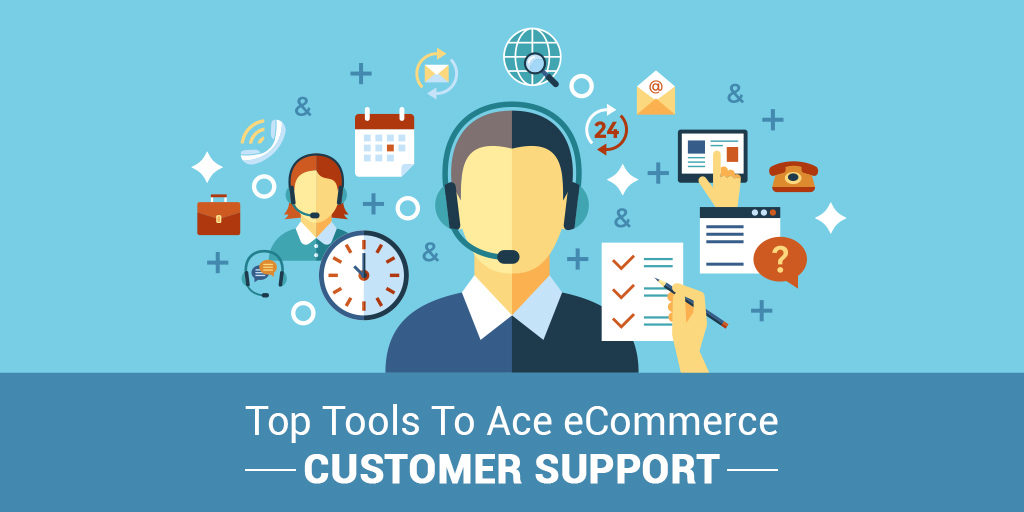 What is Customer Service?
We define customer service as the support offered to the buyer before, during and after shopping from an eCommerce website. It is a channel of communication between the seller and buyer that helps build a relationship based on understanding, communication, and service.

What is the Significance of Customer Service?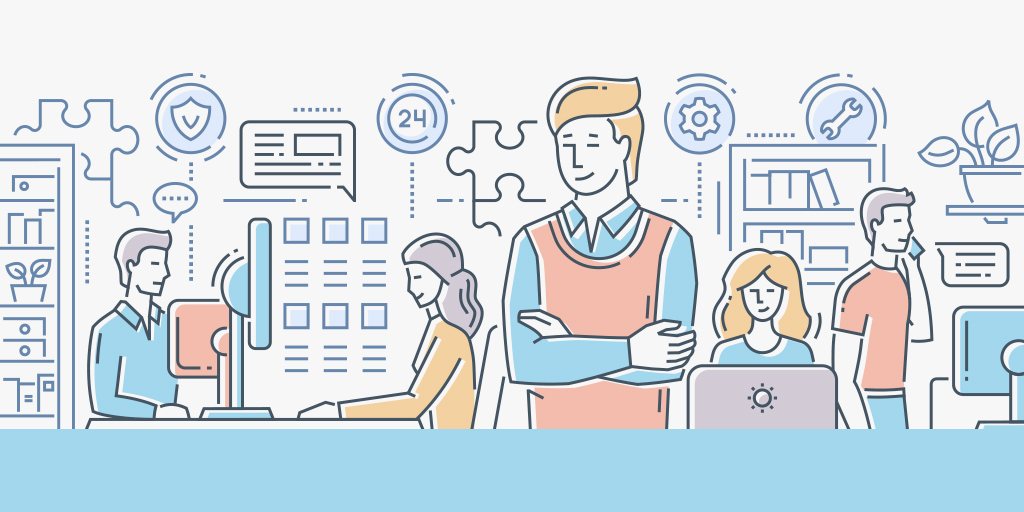 An increase in buyers will lead to an increase in queries, complaints, and feedback. A returning point for every eCommerce store is its customer service. Without it, you will never know how your product has performed and if you must keep selling it. Not just that, without a functional support service, you are blocking the main channel of communication between the store and buyer post purchase.
Top Tools to Enhance Customer Service
Zendesk is an all-in-one support tool that lets you store all your customer communications in one place, manage your customer service agents and also employ a customer support ticket system.

Different store size can impact the kind of customer service you offer to your buyers. A tool like Zendesk helps you improvise and organize your customer service operations effectively.

Zendesk also lets you add a knowledge base or resources section to your site, allowing customers to access an extensive support library by themselves. This feature helps to reduce the strain on your customer service team.
ClickDesk is a live chat app which pops up on the website screen. It prompts users to ask questions regarding any confusion they may have. The customer can also ignore it if he/she pleases.

When a buyer sends a request/query, the software automatically collects the person's details such as name, email address, referring site, browser, operating system, chat history, and location information. This information gives the customer service representative a head start on helping the customer.

In addition to chat, support can be handled over video and voice chat with translation services available. You can also add social media action buttons like following, add likes, tweet, etc.
FreshDesk is a leading name in eCommerce customer service that provides you with a complete solution to cater for customer care and satisfaction.

They offer features to accept and manage tickets from multiple channels, set up a second call center to field phone calls from customers to maintain a 100% track record of buyers.

Along with this, you also get to create your knowledge base to educate and inform your customers about your product and provide them with quick answers to their queries. With FreshDesk you also get detailed reports and analytics of active users at particular times. These reports help you draw informed decisions.

The only drawback with FreshDesk is, you cannot purchase a particular feature separately as with Zendesk.
LiveAgent is a cheaper all-in-one customer service software for small and medium enterprises that do not have an extensive budget for customer care. It offers similar features as ZenDesk and FreshDesk like ticket generation and allotment to reps, a customer calling feature with a video call option, and a standard live chat option.

You can also create your knowledge base with relevant help articles to educate the buyer about the platform. This knowledge base gives the buyer a chance to understand your website better and also reduces the load on your customer support team.
Zoho Desk is an advanced all-in-one customer support platform possessing major features like ticket generation, email support and an ability to create a superior knowledge base.

Its uniqueness lies in the fact that it offers a free plan where you can have up to 10 users. In the free version, you still access the basic features like the ones mentioned above. Though, in the upgraded version you get access to advanced features like automation and live chat support.

Other features you can unlock with Zoho Desk include multi-channel support across different channels for customers to contact the support team, automated responses to common queries and categorization of tickets for future use. Also, you can know your customer service performance by assigning a rating to customers.

With these tools, you can easily accomplish well-defined customer support and service unit and serve your buyers with utmost diligence. Make sure you appropriately utilize the features offered by these platforms and choose the best for your business!
Calculate Your Shipping Costs Now