eCommerce
Direct Selling Guide: Types, Methods, and Techniques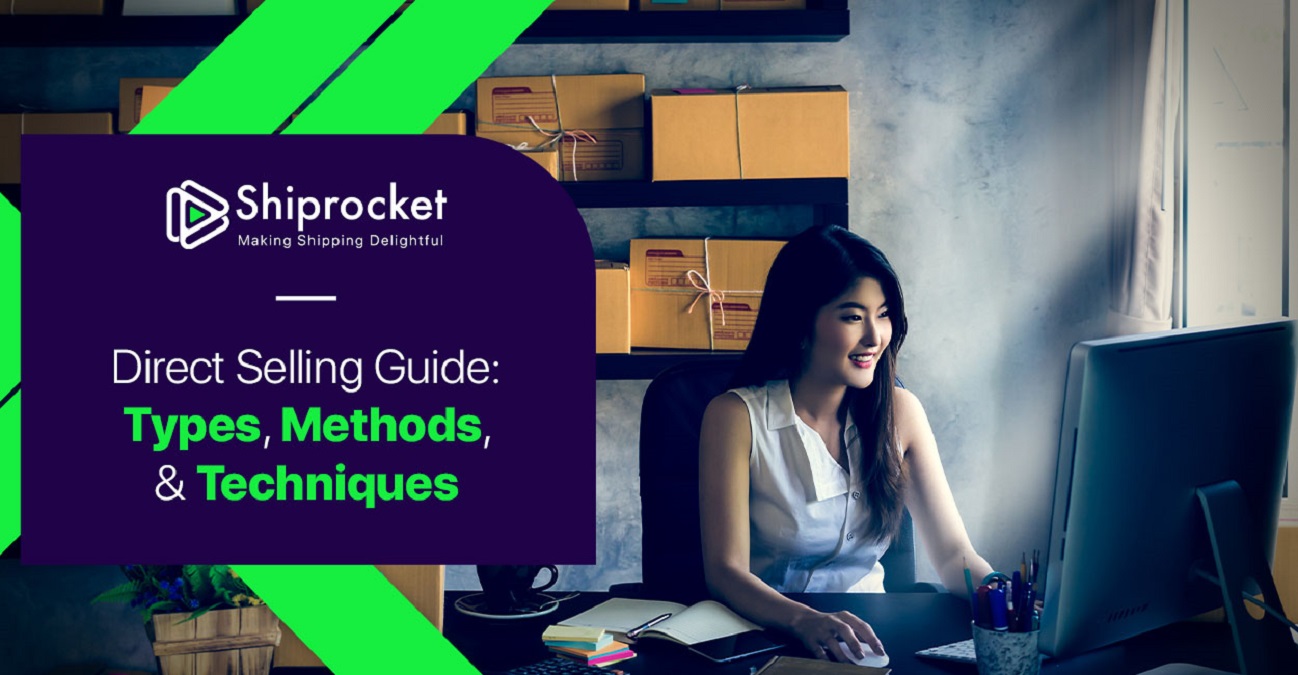 A direct selling business sells its products directly to the consumers. It eliminates the requirement for intermediaries like fixed retail stores. In a nutshell, an independent salesperson or sales representatives sell the products. This business model requires significant capital investment but has a less overhead cost. So, it is the best business idea for those individuals who wish to start their business with a less overhead cost.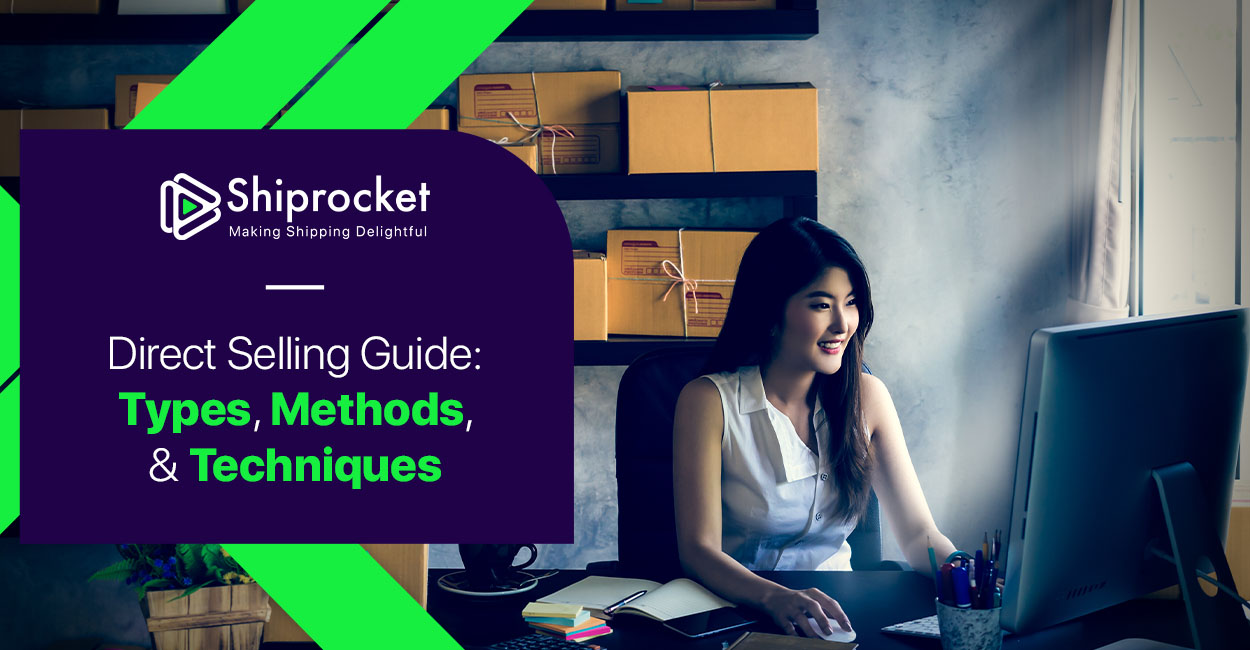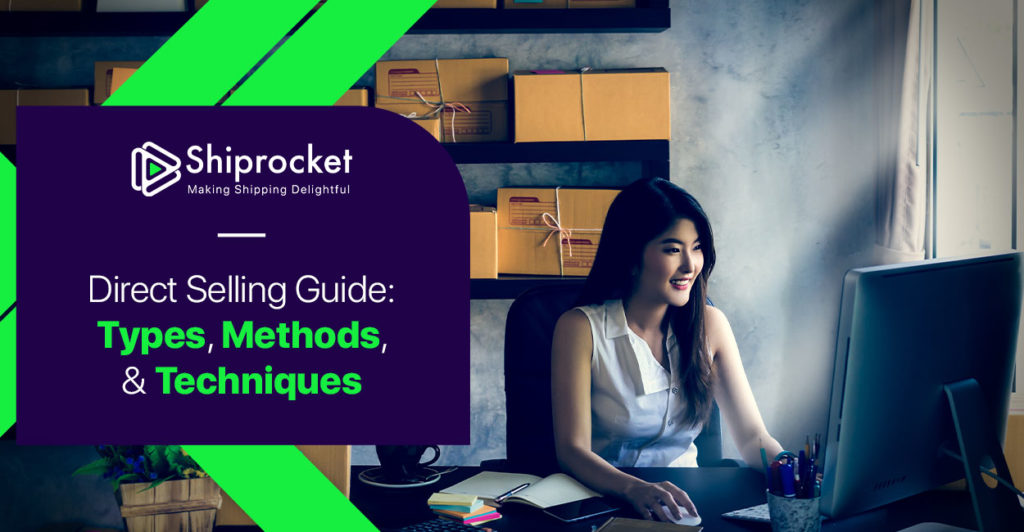 If you also want to start your business with less overhead cost, read on to know the advantages of direct selling business and its techniques.
What Do You Mean by Direct Selling?
The direct selling method is also known as Multi-Level Marketing (MLM). The intermediaries are avoided in the supply chain in direct selling, and the products are sold directly to end-consumers. As opposed to traditional retail stores where the sellers depend on a physical store or sell their products online, direct selling relies totally on the salesperson for selling products.
As said above, it eliminates the need for mediators involved in product distribution, like a wholesaler. Instead, the products go directly to the sales company from the manufacturer. Then to the distributor and finally, to the consumer. The products sold through the direct sales model don't go to typical retail locations. So, to buy them, the consumer has to find a distributor.
Direct Sales VS Indirect Sales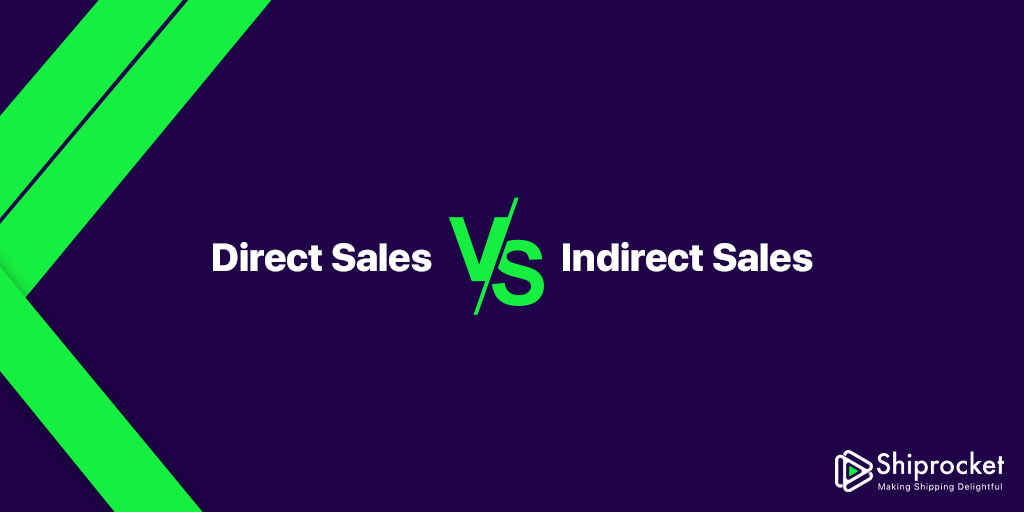 Types of Direct Sales
People often get confused between the two types of direct sales:
Single-Level Sales
A salesperson is responsible for trading products, and he earns a commission for the same in a single-level person.
Multi-Level Sales
In multi-level sales, the representative not only sells the products or services but also recruits new salespersons for the company. The representative gets a commission for both – the sales he has made and the sales are done by the salespersons recruited by him.
Methods of Direct Selling
Different salespeople use different communication approaches with potential customers:
One-to-One Sales
Online Sales
Party-Plan Sales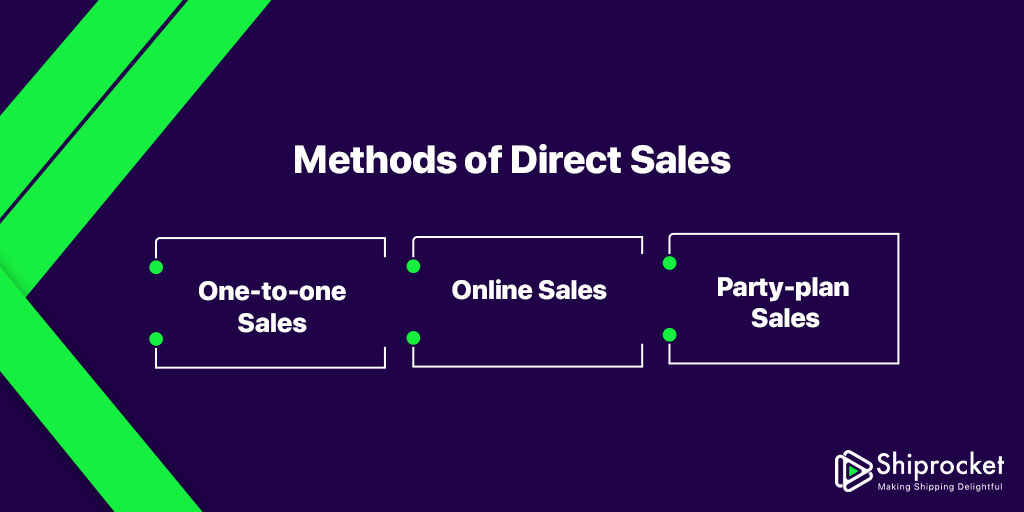 One-to-One Sales
In this method, the seller and customer engage in in-person communication. The salesperson goes for an individual business meeting with the client. Or he wanders from door-to-door to sell the products to potential customers.
Online Sales
This sales method is loved by both single-level and multi-level sales companies. The manufacturers sell their products and services from their websites and social media accounts.
Party-Plan Sales
The seller or salesperson gathers the group of potential customers in a meeting and presents the products to them. These meetings resemble parties or can also be formal in nature. The invitees enjoy relaxed and easy-going nature of the gatherings, and they become more inclined towards the purchase of the product.
How to Promote Direct Sales Business Online?
According to Statista, there are around 4.57 billion active internet users. These are significant numbers for brands to start interacting with their users online. You can also think of boosting your sales by applying the following digital marketing tools to your marketing strategy: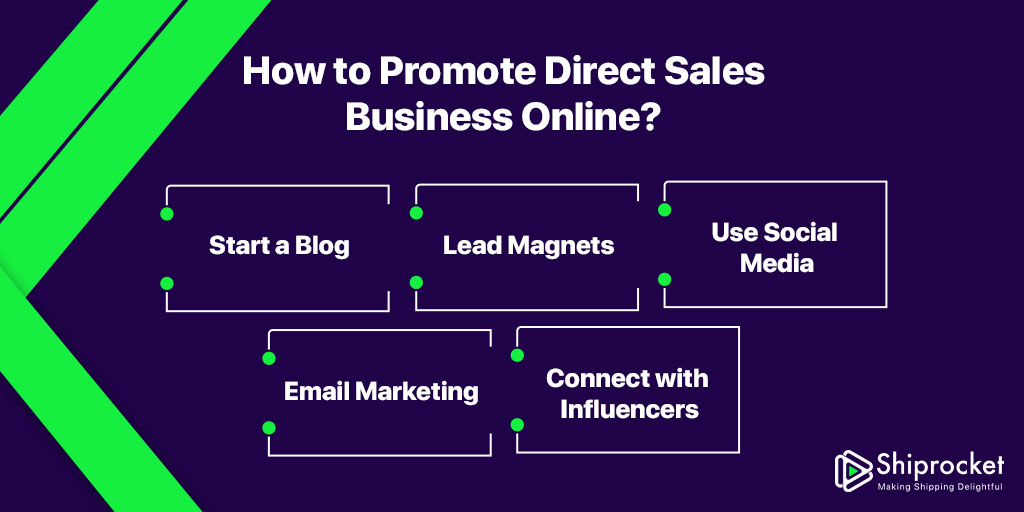 Start a Blog
Irrespective of the industry you are operating in, blogging is undoubtedly an effective way to promote your business online. Therefore, more than 55% of marketers' social media marketing strategy revolves around blogging. By blogging, you can attract readers, build a strong and trustworthy relationship with them, and turn them into your consumers eventually. However, to achieve it, you need to have informative blogs that give your audience something new to learn. Don't just post your business' news or product news, but post useful and informative articles as well.
Lead Magnets
Once you have an active website and blog, offer something to your customers in exchange for their email address – use lead magnet. This lead magnet can be anything – offering discount, e-book, a gift with a purchase, additional service, and more. Once the user fills in the lead magnet form, you can send them emails promoting your products and services. But don't overdo the promotion or the consumer would eventually unsubscribe.
Use Social Media
Social media marketing is beneficial in the direct selling industry. Through social media channels, you can communicate with your audience effortlessly. Almost half the world's population daily spends around 2.5 hours on social media. You can leverage this opportunity to market your products, generate leads, and increase brand awareness. Most consumers these days search online about the products before making a purchase.
You can also build a strong community around your brand on social media. Maintain and keep your Instagram and other social media profiles up-to-date. Offer free online consultation to the clients to build a relationship with them and engage them with your brand.

Email Marketing
One of the most powerful social media marketing tools, email marketing, can help you engage potential customers and send them special offers. Most of the consumers and buyers like getting promotional messages. It keeps them updated about the brand and ongoing offers.
You can send them promotional messages or email them a collection of your best products and seasonal offers.
Connect With Influencers
You can collaborate with social media influencers and bloggers. Many marketers have claimed that influencer marketing offers them a better return on investment (ROI) than any other marketing channel. Almost all industries can practice influencer marketing!
Direct Selling Techniques
Since direct selling involves immediate contact between the salesperson and customer, it requires certain tricks. The trick here is to convince the customer to buy the product. The following are a few tricks to achieve the same: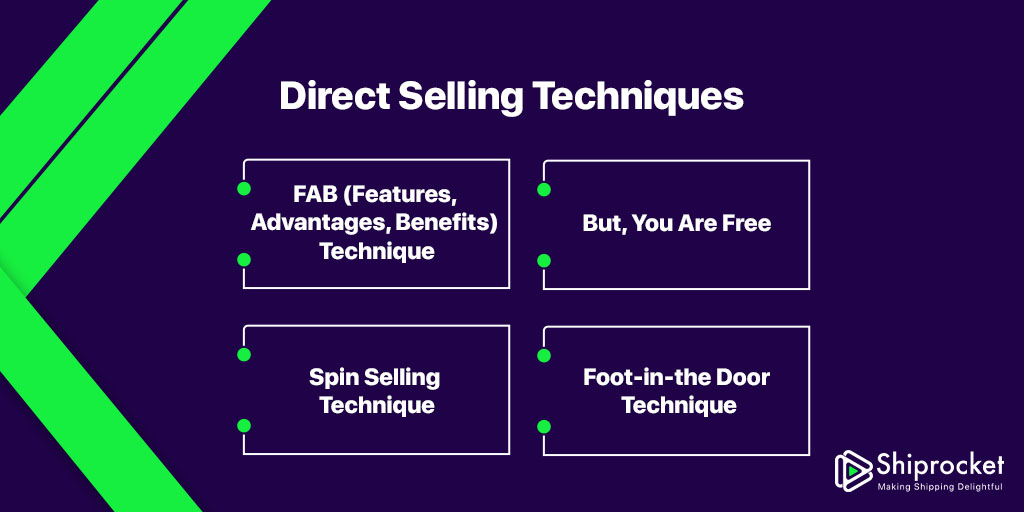 FAB (Features, Advantages, Benefits) Technique
Most of the website landing pages and marketing and promotional collateral use this technique!
Tell your customers frequently about the key features of the products and services and its advantages and benefits. Tell your customers about the value that the product will add to their lifestyle. In a nutshell, make everything about the product crystal-clear in a way that you boost their interest in the product.
But, You Are Free Technique
Continually pushing your customers to close the deal can be risky. As a result, the customer may feel you are pushing them to make a purchase and may turn negative about the product. To alleviate the pressure, let them know that they are free to make the decision – whether or not to buy the product. This technique works well for info-products and services.
SPIN Selling Technique
For whom does a consumer buy the product? Himself!
Get benefit from this with the help of SPIN selling technique. Allow your customer to talk more. Ask them questions related to their situations or problems (S or P), the impact of the problem in their life (I), and need for a solution for the same (N). Once you and the consumer move from all these stages, you can present your product as a solution to their problem.
Foot-in-the Door Technique
This technique is perfect to increase sales: make small requests initially followed by bigger ones. This technique works like – offer at low prices at first and then start charging an extra amount. For example, you are a tutor and provide tuition to school or college students. You may begin with cheaper tuition fees in the first couple of months and then negotiate with the students to increase the fees.
Favour Upfront Technique
This is a human tendency to give something in return of the favours they receive. You can leverage this trait – give your consumers something in advance, like a discount or a free trial period. This goodwill gesture will influence the customers to come back to you and make a purchase from you.
All the tricks that we just discussed can't only be used for in-person communication (direct-selling) but indirect selling as well. Good luck!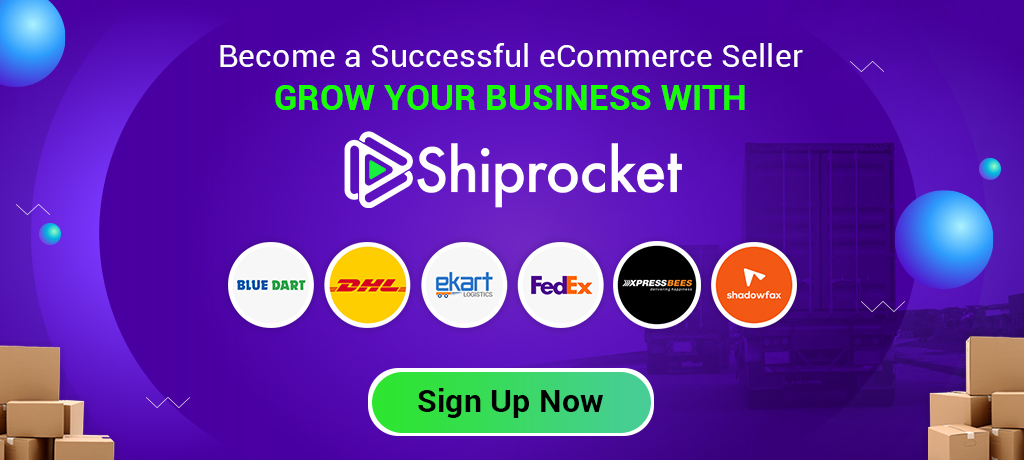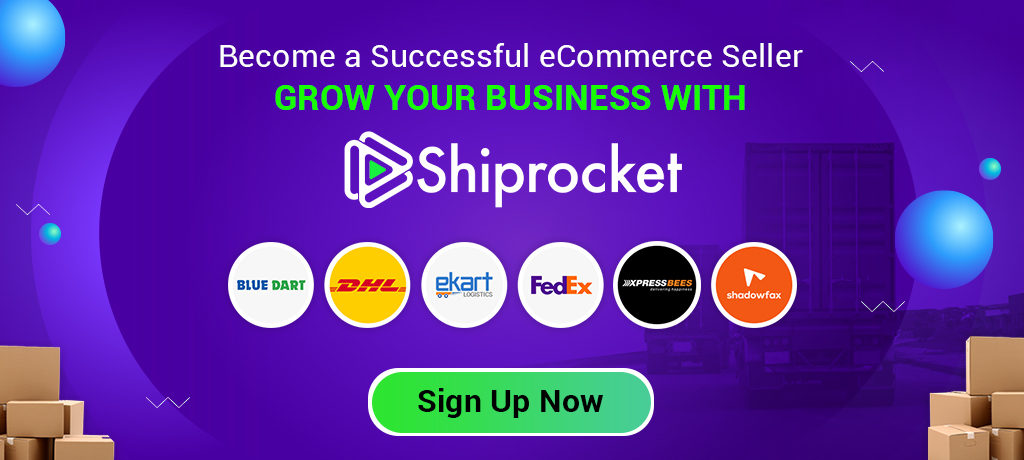 Calculate Your Shipping Costs Now