How to Use Instagram Reels to Promote Your eCommerce Business
Timing is everything when promoting your business on Instagram. Your post engagement depends on your timing. If you post your brand story at a bad time, it might end up being unnoticed by 1 billion active users on Instagram.
It allows your eCommerce business to connect with their potential shoppers and have a loyal following. This is why brands need to know every new feature released on the Instagram Reels platform, including the latest format for creating interactive videos, adding effects, and posting the videos together right within the app.
Instagram Reels has an 'Explore' page of its own where people can view different short videos on any kind of content they like and engage with the profile more. For the online eCommerce stores, Instagram Reels are a great asset to acquire new customers and amplify their social media growth.
Let's dive into why Instagram Reels are worth investing in for the eCommerce businesses and how you can get traffic and conversions on your products and services.
Instagram Reels to Promote Your Business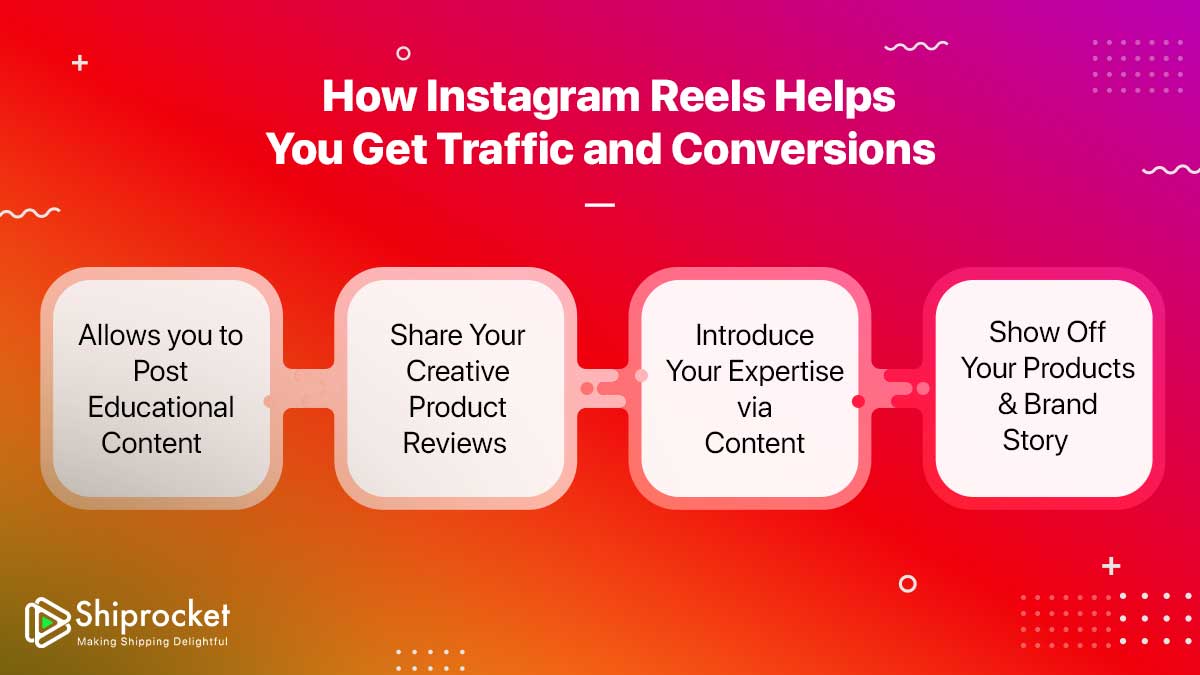 Educational Content
Educational content is about educating people about your brand, without making it about your products. Let's take an example if you're a store owner looking to use Instagram Reels to promote your products, you can use your brand's existing content to create Reels for marketing.
If your company is looking to promote via Facebook and Instagram ads, your Reels content will include educational content about:
How to use Facebook ads for your business
Using creative ads for promotion strategies
Using user-generated content in your ads, etc.
Posting educational content through Instagram Reels not only showcases your brand but you'll be able to get new viewers and subscribers to your website.
Product Reviews
Instagram Reels post your educational content and showcase your expertise around your product or service. You can also post your product reviews and case studies to promote your business. Instagram Reels gives you the best opportunity to post creative product reviews and case studies. You can customize your reviews using effects, music features to entertain your followers.
For product reviews, you can use user-generated content in the form of videos and photos that will help your viewers understand what you're talking about while you discuss the details verbally.

Behind-The-Scenes Content
Behind-the-scenes content on Instagram Reels brings your brand to a larger audience. It helps build a long-term relationship between you and your followers.
For example, if you own a cosmetic store, you can use Instagram Reels to post the behind-the-scenes videos and content for choosing your products, and preparing the makeup tutorials. Behind-the-scenes content on Instagram Reels can give your costumes a way to relate with your brand.
This gives you the opportunity to showcase your expertise so your customers can feel like they know you, like you, and trust you more.
Your Company Story
When it comes to launching a new product or selling a service, Instagram Reels has the potential to present your brand story in a super interesting way. Now without going to an About Page on a website, people can read your brand story on Reels.
You can include music, creative content, photos, case studies, and everything that you feel should go there on Reels. This wouldn't be like posting regular content on Instagram, but it's more like showcasing who you are and why you're selling these products.
Make sure your company story should be relatable and showcase your expertise in the field. This will give you more followers like every other successful marketing strategy, but the key is to include the right information.
Final Words
To use Instagram Reels as a marketing channel you need to know about its simple features like AR effects, time & countdown, audio, alignment, and speed for slow-motion videos. Your brand marketing will be a success if you post unique content, educational videos, creative text, and pictures telling your brand story.
Hope these tips will make your brand stand out from the rest of the pack. So if you own a store, you can use all of the tips for an effective Instagram Reels marketing strategy that will help build a huge fan base.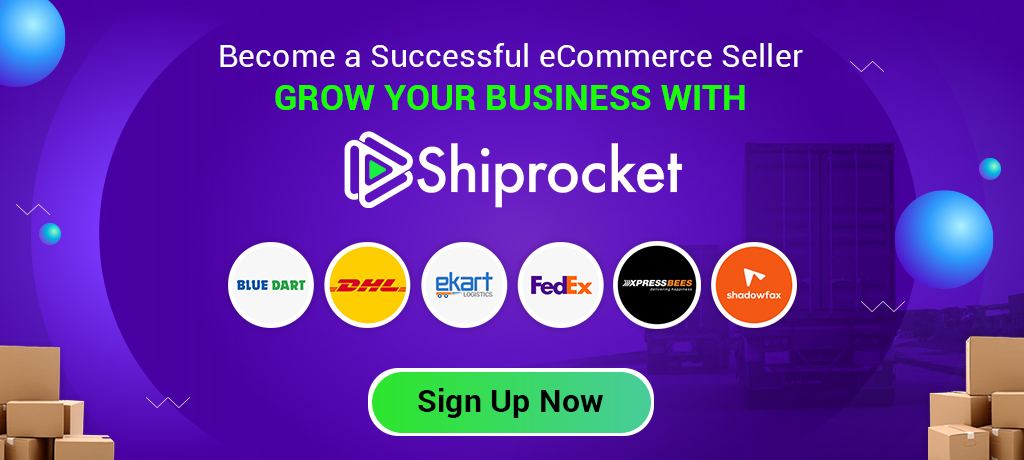 Calculate Your Shipping Costs Now