How to Reap the Benefits of User Generated Content in eCommerce?
User-generated content in eCommerce has leveled the playing field for marketers in recent years by enhancing audience reach and revenue. User-generated content or campaign is an ideal option to launch during the holiday season. This is one of the most powerful marketing tools you have, especially during this time of year.
The UGC content campaigns ran through social media platforms. The targeted segment on Facebook and Instagram can be found through the users' behavior during the 'seasonal and events' category from Thanksgiving to New Year's Day.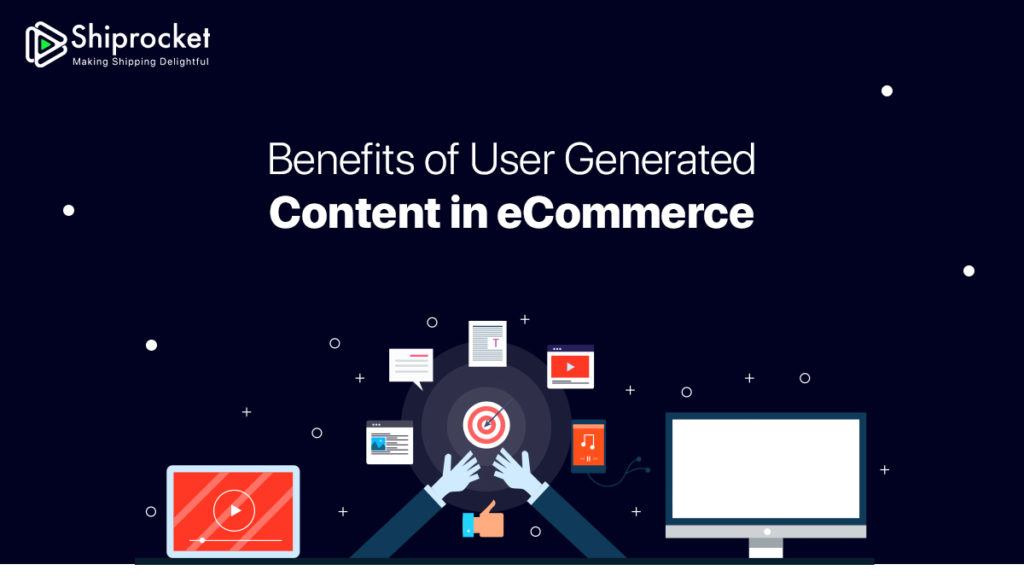 Many eCommerce companies are seeing significant success from their user-generated content marketing. Research shows that consumers today are 56% more likely to purchase after seeing a photo of the product shared by happy customers. Plus, they are 76% more likely to trust user-generated content than traditional advertising.
User-generated content includes text, content, images, videos, and audio files published on social media channels for eCommerce marketing campaigns. To reap the benefits of user-generated content for your eCommerce business, here are some quick tips.
How to Reap the Benefits of User Generated Content in eCommerce?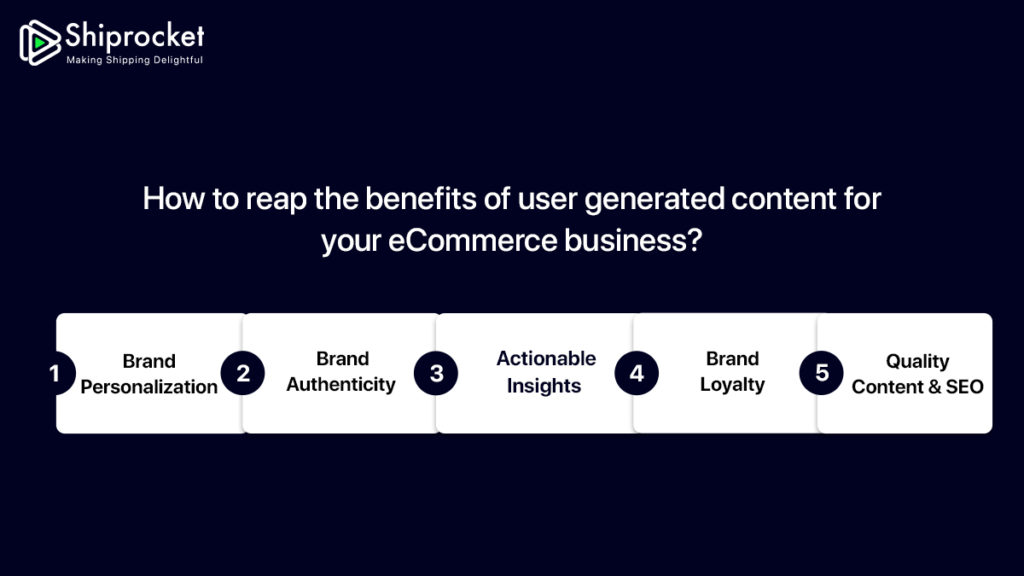 Brand Personalization
eCommerce brands using social media channels like Instagram, Twitter, Facebook, or YouTube can ask customers to post pictures of themselves showing, using, or wearing the brand or product category with a particular #hashtag for marketing. Online retailers can successfully make it happen by creating a dedicated UGC content campaign with #hashtag such as #LooksGreatOnMe so that you can share images of a product or clothing on social media platforms.
For example, Coca Cola created a UGC campaign for clothing retailers in which they encouraged people to submit their photos of their camping adventures with the hashtag #campvibes. Major e-commerce brands like IKEA, Coca-Cola, Starbucks are also using user-generated content campaigns on social media, online videos, and more to promote a culture that resonates with your brand personality.
Brand Authenticity
There are thousands of eCommerce websites on the internet selling the same products for the same brands. Do you feel that you're not getting traffic? Here you can make a difference with the user-generated content. The reason is people don't trust brands. They trust other people who have previously exploited the advantage of products.
Suppose you have been watching the advertisement on television about a pair of sunglasses. But one day, as opposed to watching it on TV, you open your Instagram, and you see a video of a friend using the same sunglasses in a swimming pool. What does it mean? In short, people like experiencing the product in real, and get convinced by the user review. User-generated content enhances the authenticity of your brand and reverberates with the customer.
Instead of scrolling for a particular product on websites, people now prefer a real-life conversation or review. People want to relate to problems that are shared by anyone else. And user-generated content provides honest reviews.
Actionable Insights
User-generated content is a goldmine of information for any eCommerce business. If you track your UGC campaigns over time, it provides you with a deep insight into the customers' behavior who are using your product. It allows you to get better by merely analyzing customer buying trends through data analytics to make smarter decisions for the next marketing campaign.
With the help of tools like Google Analytics and Facebook traffic insights, you can easily track and study your UGC generated campaigns' performance to prepare actionable insights. You can also use this data to reach your potential customers that are your most important target group. You can segment your customers based on demographics, geographic locations, buying behaviors of the targets.
You can also track the number of new entries and old entries of customers and the timings of activity. This can help you make smart decisions and save your business a lot of time, money, and effort with actionable insights.
Brand Loyalty
UGC or user-generated content is a tool for brand building and building your customer base. Rewarding your loyal customers or fans for posting about your brand can encourage them. Building brand loyalty through UGC content also increases customers' value for the lifetime, ensuring a long-term and prosperous relationship. You can give preference to your most valued customers who drive your business. Making a life-long relationship with your loyal costumes gets you more and more long-term customers over some time.
By sharing user-generated content from your loyal customers on social media or YouTube, you are not only advertising your product, but it also shows how much your customers mean to you. It inspires continued brand loyalty and sends out a message that the customer experience matters the most for your business. This enhances your brand image and amplifies your marketing efforts.
Quality Content & SEO
By adding user-generated content to your eCommerce marketing campaigns, you can give a better shot at adding value to your campaign. This also helps search engines to zero in on your content. Google is your first step when buying something online and not only yours, but there are billions of online searches every single day. And, Google favors more and more optimized user-generated content. This means the more you work on the SEO and content creation on your eCommerce website, and it ensures that your marketing campaigns are safe.
However, eCommerce businesses may not always find it easy to build content shared on social media. This is where user-generated content can help them by making customers share pictures of your products, brands, etc. It ensures customer engagement and helps businesses build up extensive content, picture, and video library to never run out of content for marketing campaigns.
Final Note
Engaged customers are the foundation of any successful eCommerce business. With user-generated content, you can always ensure that you're targeting them personally, which will also entice them to share your brand message while shopping on social channels. Leverage user-generated content benefits by crafting a campaign for social media platforms that will make your users share your content with millions of others.
Calculate Your Shipping Costs Now