Beginner's Guide To Building An eCommerce Website From Scratch
Are you thinking of starting your eCommerce website but confused on how to go about it? Welcome to the club! Every successful seller once started with this confusion. We understand this process can be tedious, but if you follow it through step by step, you can put together a unique website that caters to the needs of your audience. Let's look closer at the process that can help you establish your eCommerce website from scratch.
Before dwelling into the specifics of how you can start building an eCommerce website from scratch, here is a brief look at the significant advantages of an eCommerce website
Advantages of an eCommerce website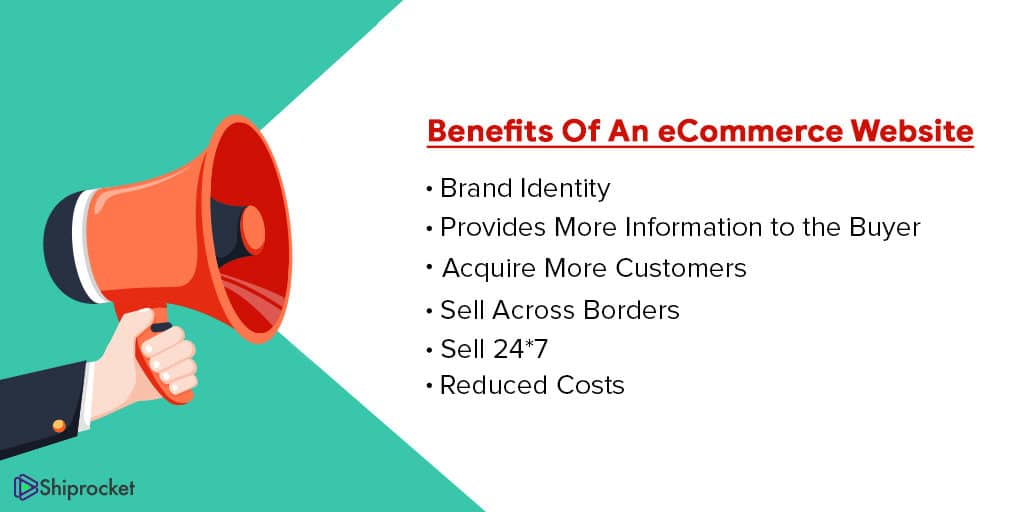 An eCommerce website serves prime importance for any retail business. It provides your store with identity online and gives you a space to display your efforts in a creative yet engaging manner. It is your shop, and you can customize it the way you like. Here are a few advantages of having an individual eCommerce website
1) Brand identity
With an eCommerce website, your brand gets another dimension to its identity. It becomes your online address, and your customers can look it up any time they wish to. Moreover, your website speaks volumes about your store and helps you develop an impression on your buyer's mind further influencing their purchase decisions.
2) Provides more information to the buyer
A website provides detailed information to the buyer. This information can include details like how to use instructions, production details, make, model, safety guidelines, precautions, etc. These pieces of information can help you educate the buyer and persuade them to make a purchase.
3) Acquire more customers
As your website is accessible to billions of people who access the internet, the number of customers you can acquire, doubles. You can target a broader audience without spending a lot on branding. Also, with improved search engine visibility, you can drive a large amount of traffic to your store.
4) Sell across borders
Online selling doesn't restrict you because of your geographical location. Unlike a retail store where you can only reach out to people living around your shop, you extend your reach to a vast audience across the globe with an eCommerce website.
5) Sell 24*7
Just like selling across borders, an eCommerce site gives you the benefit of selling round the clock. Your store never officially shuts down, and people can make purchases as and when they like.
6) Reduced costs
With an eCommerce website, you save on many additional costs like inventory management, labor costs, travel costs, offline advertising & marketing costs, etc.
How can you build your eCommerce store from scratch?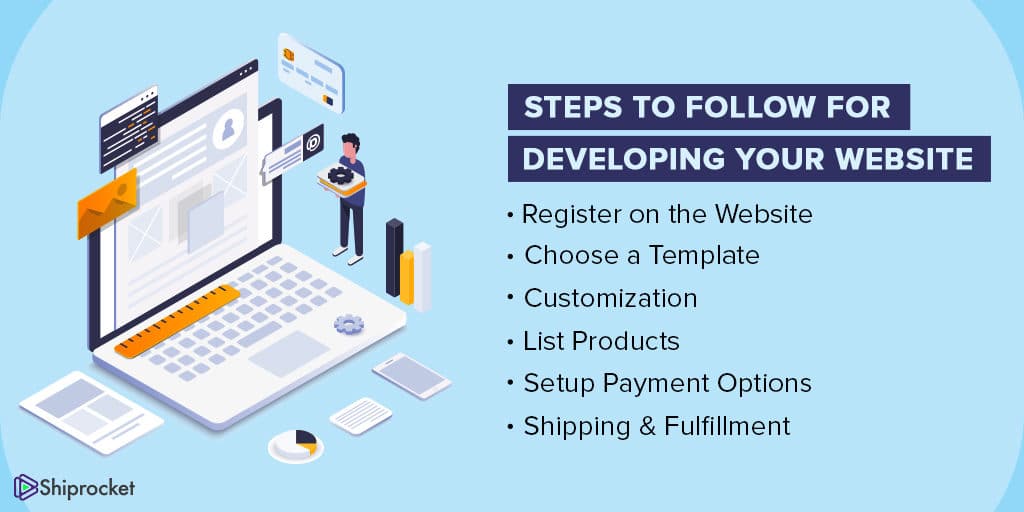 1) Market research
This step is essential for your eCommerce store as a carefully done research will help you finalize the products you want to sell. Analyze the market, trends, what your target audience needs and then zero down on the final products.

It wouldn't be useful if you finalize a product that already has many suppliers in the market or a product whose demand isn't very high. You can use tools like Google trends to find out which product is currently trending in the market.
2) Select a domain name
Next, select a domain name for your website, preferably one that aligns with your brand. The primary motive of a domain name is to give your brand an identity. Therefore, choose the one that is descriptive of your products, brand, and business. According to a survey, a .com domain name is better than the other domains available. Make sure the domain name is available and relevant to the brand.
3) Choose a website builder
One of the most challenging tasks is choosing which website builder is most suited for your eCommerce site. Currently, there are many website builders that can be used for creating your eCommerce website. Since this is where your website will be created and hosted, you should choose a builder that best aligns with your needs.

Some factors based on which you can select a suitable website builder include:
1) Budget
First and foremost, the website builder must fit into your budget. If it exceeds your budget and you don't receive any substantial profit, it will get challenging to recover the costs. As a new business, you should be more focused on getting users to the website rather than spend money enhancing it. Enhancement and optimization can be done later as well.
2) Security
Your website builder must provide you with the necessary security features in case of a threat. Go through reviews and learn about the features offered by each website builder.
3) Flexibility
What you launch initially is only the basic version of your website. As your business grows, your website will need changes too. Hence, your builder must have the facilities to accommodate these changes at all stages of growth.
4) Responsiveness
mCommerce is catching up in the country and is extremely widespread. Your website builder should also give you an option to make your website responsive.
The next question that arises – what options do you have? There are many website builders available on the internet today. A few of them are as follows:
1) Open Source
Woocommerce
Magento (Community edition)
Prestashop
Opencart
2) Paid
Shopify
Bigcommerce
Kartrocket
4) Build your eCommerce website
Once you have chosen your website builder, it is time to start curating your website. Here are the following steps you can follow to create an appealing website that provides value to your customers.

1) Register on the website
Follow a simple sign up process to register yourself with the website. Usually, the process is simple and only your mobile number, email id, and password are required to sign up and start the process. Most website builders also have an option for social sign-ups where you can directly login using your Facebook or Google account details
2) Choose a template
Next, choose a suitable template that best aligns with your vision. Usually, store builder websites divide their templates in the form of themes. This process saves you ample time and efforts. Be careful while selecting a template as it decides the look and feel of your store. Most stores like Woocommerce, Shopify, etc.have both paid and free templates from which you can choose for your eCommerce store.
3) Customization
Once you have selected the template, it is essential to customize it with the right color scheme, tools, and functionalities to make it more appealing. Spend time in enhancing the whole look of the store and put to use various tools that can improve the design of your website. Website builders have several free tools that you can use to get started with the process of designing your eCommerce site.
4) List products
Moving on, begin adding your products to the store. Figure out how you want to display them. Finalize the categories, the subcategories, and start showing the products in your store. Ensure that all the listed products have appropriate images and product descriptions that give your buyer a clear idea about the product.
5) Setup payment options
To begin selling, add the payment options through which the buyers can pay for their purchase. You can choose from different payment gateways offering a range of payment modes. Try to provide the buyers with as many payment options as possible. This variety does not limit them, and they can complete the last stage of their purchase quickly.

Learn more about different payment modes you can offer to your buyers!
6) Shipping & Fulfillment
Shipping and order fulfillment is a crucial aspect of your eCommerce store. Make sure you opt for a suitable shipping partner that fulfills all orders easily and does not charge you a lot for each shipment. Instead of opting for a single courier partner, we suggest you choose a shipping aggregator like Shiprocket. With this software, you can ship across 26,000 pin codes at Rs. 27/500g and also auto-import orders from your eCommerce store.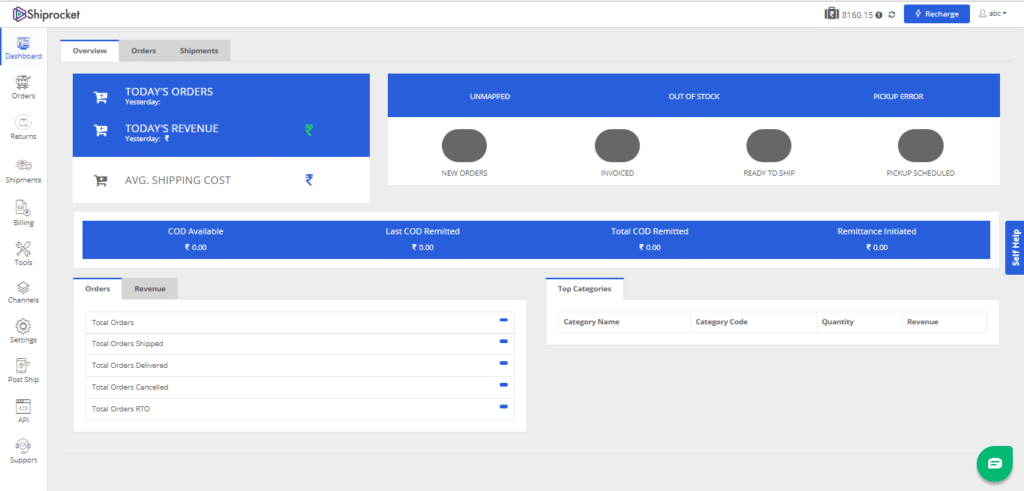 5) Launch your website
Once you're done building your site, it's time to launch it. Conduct all last minute checks like content audits, website back up, communication, etc. Once you're confident and thorough with your tests, press publish and launch your website for your viewers to access it.
6) Market your website
Once you've launched your website, the real work begins. How will you make your audience aware of this launch and your products? The answer to this pressing question lies in your marketing efforts. Once you launch the website, you need to aggressively market it to make sure it reaches the right people, and they engage with it. Here are some marketing efforts that can help you project your brand to the right people

1) Email marketing
Build your email list with pre-launch efforts and once you launch your website, begin sending essential pieces of information to your buyer. You can send across newsletters, offers, discount coupons, etc. Emails are a personalized means of communication and persuade buyers to buy products from your website.
2) Content Marketing
Blogs, videos, Q&A posts are an insightful look into your brand. They give your buyers more information about your brand and subtly convince them about the relevance of your brand. The trick is to provide more informational content as compared to promotional content.
3) Social media marketing
Social media plays a crucial role in any business's marketing process. Since most people are now consuming information from social channels like Facebook, Instagram, Twitter, etc., you must share relevant information, interesting content, and other engaging facts to educate and attract your customer.
4) Influencer marketing
A new trend catching up is influencer marketing. Here, people with a large following, also known as influencers, promote your product among their followers. In a way, influencer marketing is a shortcut to tap broad audiences and promote your brand aggressively.
Read more about eCommerce marketing strategies for your business.
Conclusion
To wrap it up, building an eCommerce website from scratch is not a difficult task if you follow the mentioned steps and execute your strategy correctly. Good luck with setting up shop and the journey that follows!

Calculate Your Shipping Costs Now