Home Business Ideas: Make Money with Profitable Work-From-Home Business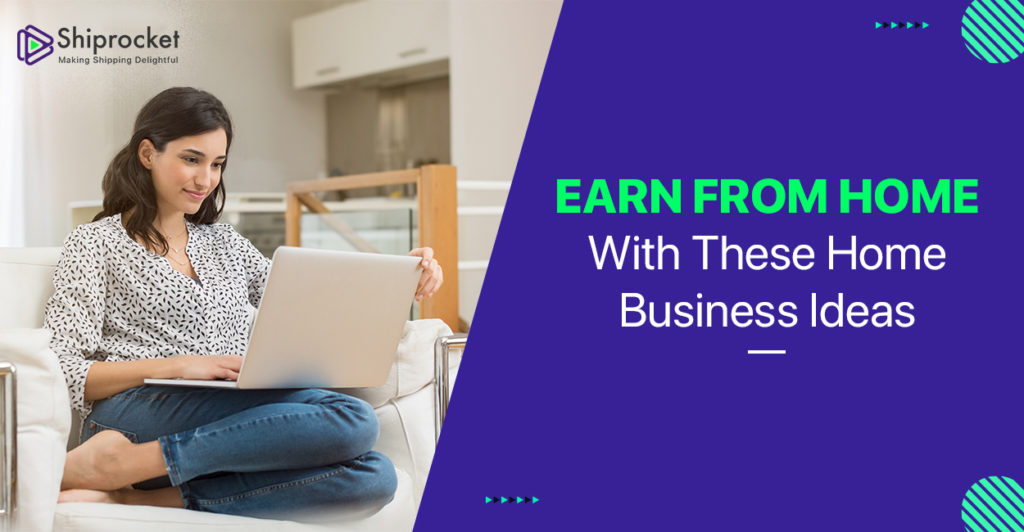 Many would argue that an office setup is a necessity to start a business. What if we say no, that it's not a prerequisite anymore. Shocked? Don't be! Now, you can easily start a home business, with minimum investment and maximum profitability. Want to know how? Read ahead.
Earlier, when people thought of owning and running a business, they had to bear the cost of renting a commercial space and also had to commute to the office daily. But, with the rise in work-from-home businesses, more and more people are discovering new ways of working remotely with their office being their home. While some are turning their spare room into a warehouse to store products, others are going completely online.
The Pros and Cons of Home Business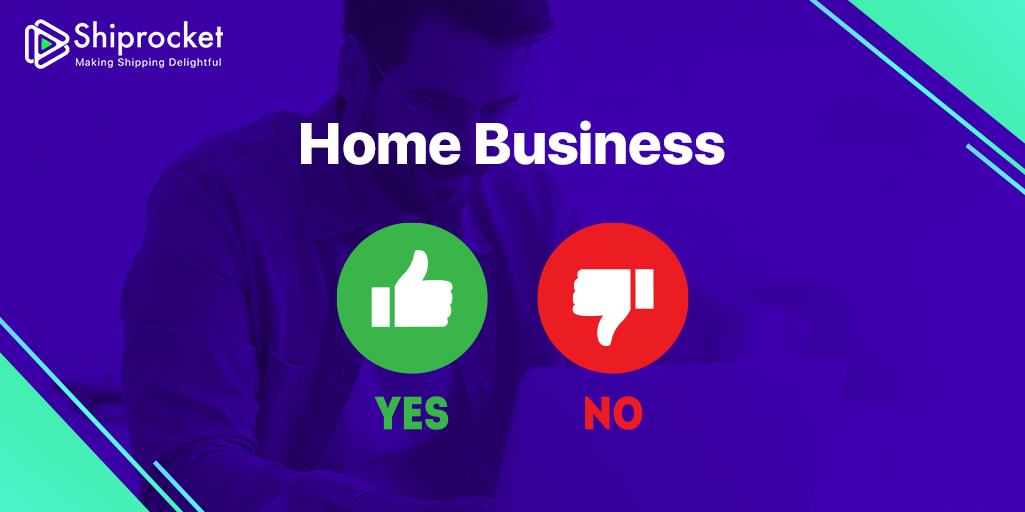 Whether you run a side business or a full-time venture, you can start a successful home business in India using your home as the operations base. With a few brilliant business ideas, you don't even necessarily need to leave your home.
Like any other business, there are pros and cons to home-based businesses as well.
Pros
Home-based businesses have fewer head costs, such as office rent and warehousing fees.
With online business, you can sell products locally as well as internationally.
Work-life balance – an ideal option for a retiree or stay-at-home parent.
You can take the help of your spouse or family members as and when required.
Cons
You need to convert your home into a business space for storing inventory, equipment, etc. It is challenging to do this without disrupting personal life or life at home.
Your business may outgrow your home space. And you may be required to rent additional space.
Working from home offers flexibility and freedom. But sometimes, it can be lonely as well. This can be a problem if you enjoy people's company.
While there are many small business ideas from home, the following are some easily approachable ideas to create a profitable business from home: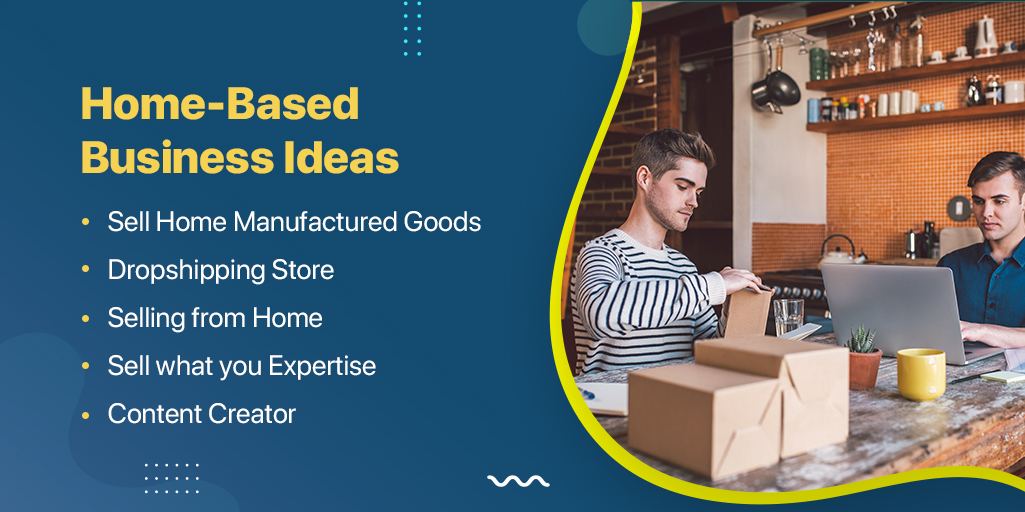 Sell Home Manufactured Goods
How about turning your passion into a profession? You can create or manufacture the products in a workshop or elsewhere and store them at your home. Or even sell from your home. You have full control over every aspect of the product you manufacture and sell. So, you can make them cost-effective and improve their quality to cater to the needs of a specific target audience in the market.
For instance, many creative people are selling homemade greeting cards, gifts, invitations, hamper boxes, and even scrapbooks online through their social media handles and are earning very well. They don't even need a workshop to create the products they sell. Likewise, you can start a candle manufacturing business from home. Manufacture candles at home and sell them online through various online market places and your social media handles. Other examples of such products can be jewellery, cosmetics, and art pieces, etc.
Just be cautious of the regulations for the products that your buyers ingest or consume or put on their skin.
Selling from Home
You can follow the simple concept of buying products in bulk and selling them from home at a profitable price. These products can be anything, like imported products. Maybe you have recently travelled abroad and have come across some beautiful products that are not available in India despite having a market for the same.
Dropshipping Model
So far, we have talked about storing inventory at home. But there is one brilliant idea in which you don't even need to store any inventory or even ship the product. You can employ a dropshipping model where a third-party produces and stores the products. It even ships the same to the customer on your behalf. All you need to do is look after marketing and customer services.
You can list the products on your online store. Whenever you receive an order, you pass it on to the third-party supplier from where you are curating the products, and they will ship the product to your buyer. All you have to do is manage the customer service, be in contact with the customers, handle all their queries, and market your online store to get more and more orders. In a nutshell, you become a distributor of a third-party's products incurring the marketing cost and getting margins as a reward.
The third-party provider can be local or overseas. You can also have one or multiple suppliers. But, you must ensure that all the suppliers are reliable and deliver consistently or else it can affect your reputation in the market. Likewise, ensure that the product quality is up to the mark.
You can also list your products on Shiprocket Social for free and start selling online on your own eCommerce website without paying any commission.
Sell What You Expertise In
Services are less complicated than products to sell online from home. But the challenge here is time management – the time is crucial here. Graphic designers, affiliate marketers, freelancers, and consultants juggle between multiple clients as they offer their services from home with minimal or occasional travel. Few other examples include tutoring, house cleaning, personal training (like Yoga), and freelance writing.
A lot of networking and word of mouth referrals will help you find clients. But, satisfied clients would depend on the quality of your services. For this particular reason, you must not engage with a lot of clients at one time, as in the case of a product-based business model. Have a handful of clients whose demands you can meet on time and with quality work.

Content Creation
A content creator on YouTube, Instagram, and other social media channels is the best home business idea without investment. Content creators these days are earning well. You can think of starting your own blog, Instagram account, or YouTube channel. Then potentially grow your audience and later monetize on them. One best example is Ajay Nager (Carryminati), who has two YouTube channels. He roughly earns around 25-35 lakhs a month.
Besides, affiliate marketing is also one option that you can explore – selling others' products and services for a commission. Here, you can let your audience connect with different brands by marketing for them on your channel.
This indeed is one of the easiest ways to start a home-based business but to be a successful content creator; you need to have a loyal audience which you can only build over time and not instantly. And once you do that, you can monetize on them. This is one of the most profitable home business ideas that also offers you the flexibility to pursue other revenue streams simultaneously.
Handmade Chocolates
India tops the chart when it comes to chocolate consumption. Be it sweet or dark, chocolate is a mood lifter and stress buster. Many reports also suggest that the consumption and sales of chocolate in India are also increasing every day. Therefore, if you wish to start a business from home, handmade chocolates can be a great idea. Manufacture chocolates at home with very minimal investment and make lucrative profits.
To start with, develop a product line. An approximation of Rs 20-30,000 of investment is required to purchase the raw material and start the business. Besides, you also will have to buy packaging material as well. And as your business becomes a hit, you can also increase the production scale by investing in machinery.
Final Say
A home business idea is a remote-friendly business where you take the help of technology to bridge the gap between suppliers, employees, and customers. It is an opportunity where you can commence slowly, start generating stable revenue, grow, and then invest in an office, if required.
The final piece of advice – as you would when starting any business, think carefully about the challenges and the goals, find out what you want to achieve and where you want to see yourself five years down the line, and then only start a home-based business.
Calculate Your Shipping Costs Now