A Detailed Guide On How to Set Up Your Online Jewelry Store
Do shiny items catch your attention?
If yes, then no other time can be better than this to start your own eCommerce jewelry business. According to the IBEF, India's gems and jewelry sector is one of the world's largest, contributing around 29% to the global jewelry market. The market size is likely to reach Rs. 6.99 lakh crore by the end of 2025.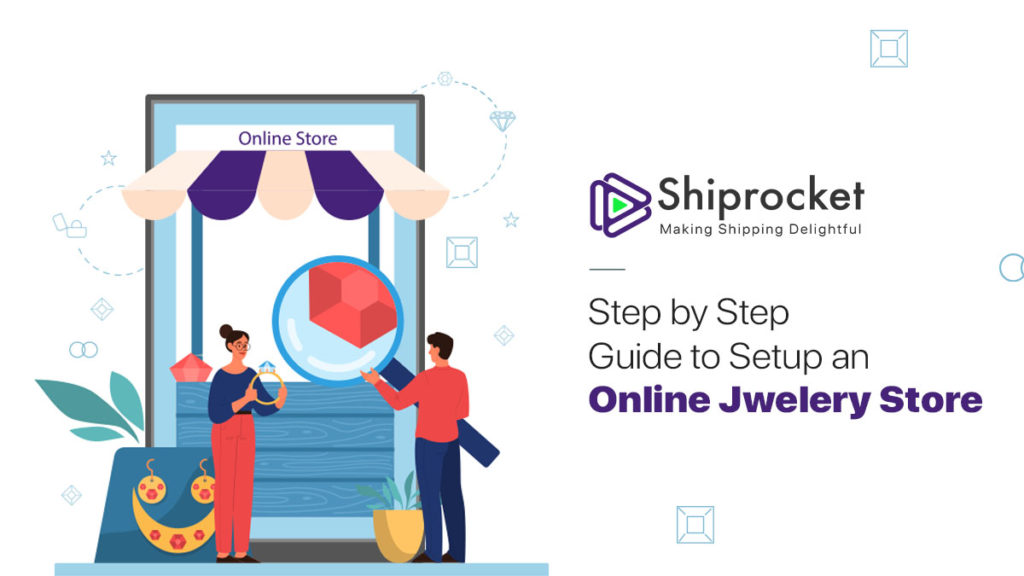 Want to tap this vast market? Worry not, as we got you covered. Whether you are already running a brick-and-mortar business or are just starting in the eCommerce space, you must have an online shop for your jewelry business. We understand that it can be a little overwhelming at the beginning to get started. Where do you start selling jewelry online? How to decide on your shipping partner? What are the right steps to market your products? These questions might be bothering you, but believe me, it's quite normal!
Here are a few platforms where you can sell your jewelry online-
Where Can You Sell Jewelry Online?
Here's a guide for your reference on the main places on the internet where you can sell jewelry online-
Online Marketplaces
One of the most popular platforms for selling online is a marketplace. You won't need to work very hard to place your products online in front of your buyers if you opt for platforms like Amazon, Flipkart, Myntra, and so on. These websites are hugely popular and witness lakhs of customers visiting them daily.
However, there is a downside to selling in online marketplaces. You lose control over your brand, and you face a lot of competition from multiple other sellers who are selling the same products as yours on that marketplace. This eventually means you won't get many loyal customers as you're not creating your brand name.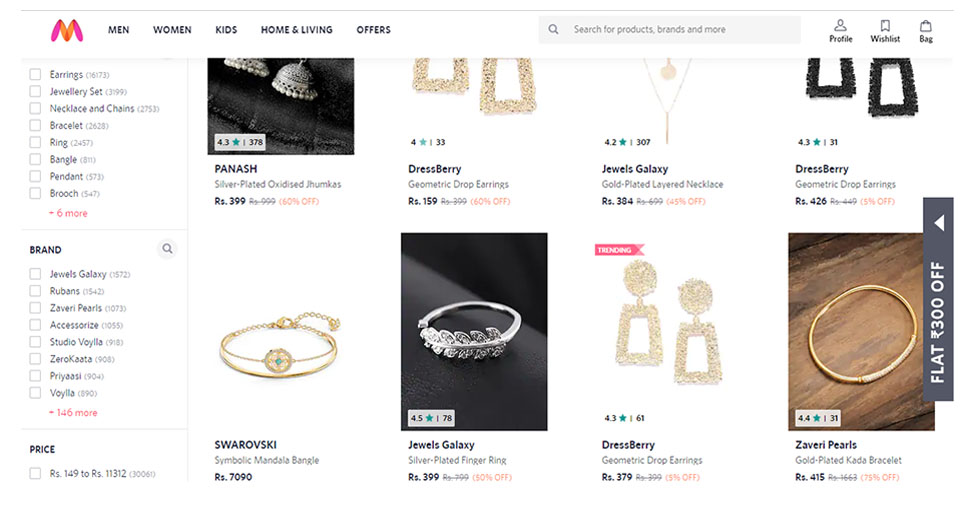 Social Media Platforms
Setting up your jewelry store on social media is the easiest way to set up your eCommerce business. While you will be visible to a big audience, setting up the store will be a lost-cost. However, selling jewelry on social channels will eventually get very time-consuming. You might face branding challenges as you would do on marketplaces because your branding and designs will be limited only to your social media profile page's layout.
While selling on social media shouldn't be overlooked entirely to engage with customers, it should not be the only channel for selling your jewelry items online.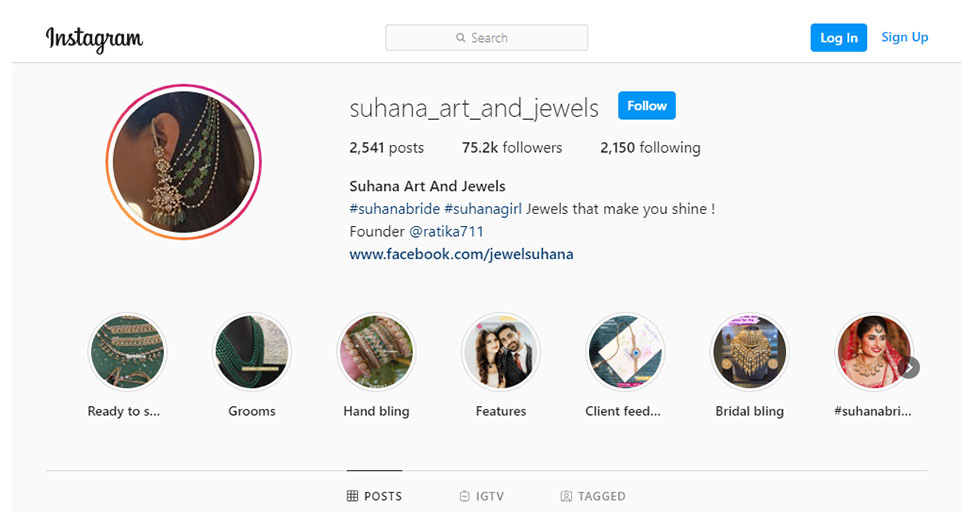 Your eCommerce Website
Selling through your eCommerce website is the most effective and profitable way to build your online business. You have complete control over your online store's designs and branding – you will be able to display all your items in one place as per your wish, create a professional brand, and provide a smooth customer experience from start to end.
Most people complain about while setting up their online store because it takes more time in the entire setup than merely uploading products in a marketplace. However, we recommend that it's worth the extra bit of effort and time! The good thing about having an online store is that you can integrate it with multiple platforms.
This integration means that while you have your store as a central selling "hub," you can also sell your products on marketplaces and social media, too – so you get the best of both worlds!
It doesn't take ages to build an online store of your own. You can quickly build your eCommerce store – without any technical knowledge – by using a website builder like Shiprocket Social.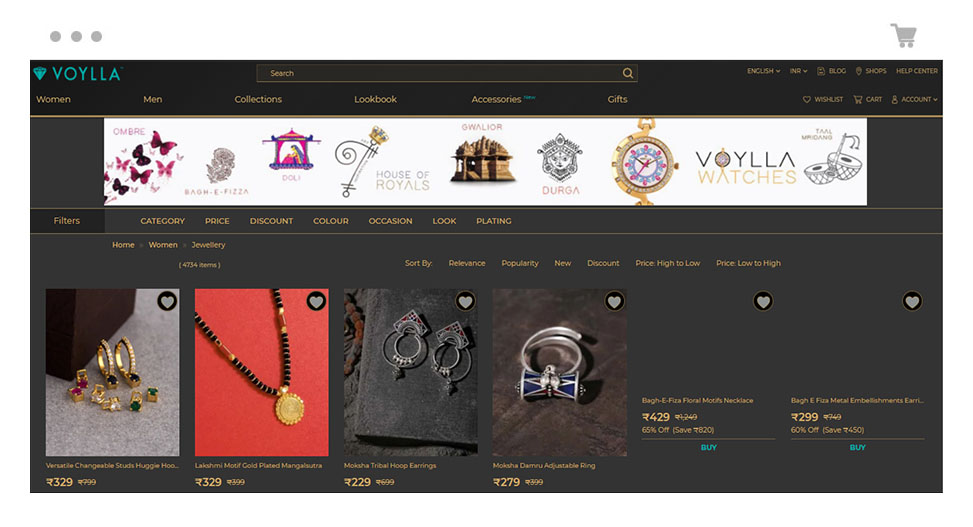 Now that we have told you that building your eCommerce jewelry store is the best way to sell online let us dive deeper into what are the steps you need to take to build a successful online business–
Do Your Research
The first thing you need to do before starting your online jewelry business is to do your research. Firstly, decide on the type of jewelry you plan to sell. While some might be interested in selling fine jewelry, others may be wanting to sell costume jewelry or fashion, some in statement accessories. There are multiple jewelry niches for you to choose from but stick with the one you think would suit your interests.
Secondly, decide who you want to be your customers and then design the jewelry they will purchase from your eCommerce store. You can categorize your customers into brides-to-be, fashionistas, classical shoppers, and ethical shoppers.
Once you know who your target customers are, you can then find pieces that match their tastes, values, interests, etc.
Third, but the most important, is to research your competitors, i.e., the existing eCommerce stores that deal with jewelry. Competitor analysis is critical to understand what others are doing right in your industry. You also get to learn about the mistakes they have made so that you stay away from those.
Take notes of all the critical features of your competitor websites, such as their website design, the functionality of their shopping cart, their mobile optimization, and so on. Apart from these, you also need to know what kinds of marketing strategies they are adopting to get the business. Do remember, never to copy! All you need to do is take inspiration from your competitor eCommerce jewelry stores and design your ideas and campaigns.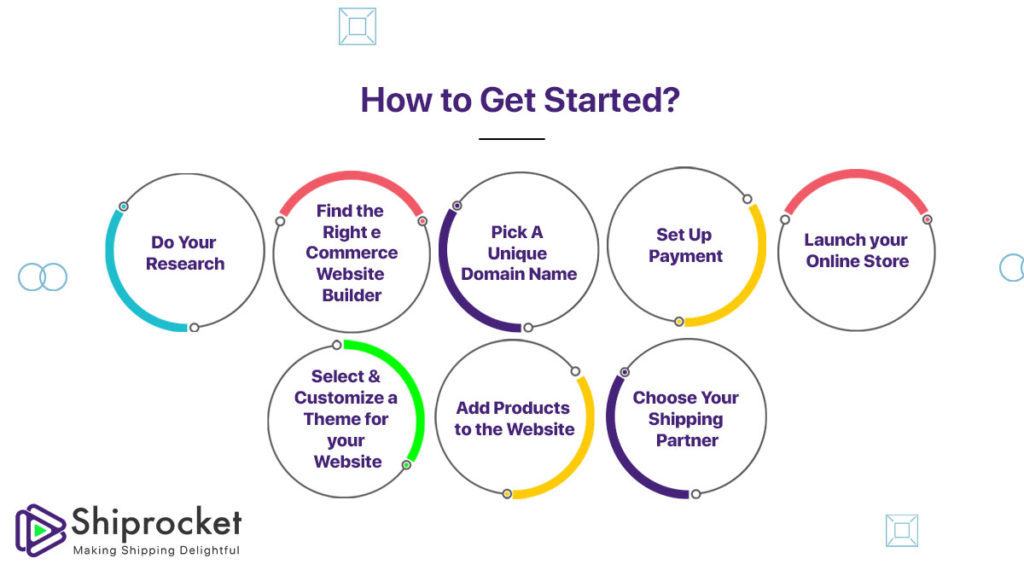 Find the Right eCommerce Website Builder
Now that you are done with your research and have decided on the type of jewelry you plan to sell; it's time to find the right eCommerce website builder for your jewelry business. Here are a few things you need to think about before finalizing your website builder-
Budget – Take a look at the builder's pricing plans and see if they fit your budget or not. Make sure you take note of the pricing of their higher plans, too, as you might need them during the time of upgradation.
Website designs – Take a look at all the templates the website builder can provide you with. You need your online jewelry store to look as good as the products it's selling. Also, make sure you know beforehand how much customization is possible in the designs.
Ease of use – The website should be extremely user-friendly and easy to use by your customers. Sign up for a free trial to test it yourself with the website builder.
Tools – Take a look at the tools and features and if they match your business needs. Blogging functions? Built-in analytics? Real-time shipping quotes? Give your store what it needs to succeed.
Customer Support – When things won't fall in place or face challenges in running your website, you will need strong customer support from the website builder.
You can build your online jewelry store with Shiprocket Social. Shiprocket Social will help you develop your customized online shop in just a few simple steps. Choose the design, logo, branding, and take your website to live without any technical knowledge. The website will be optimized for mobile devices and SEO-friendly so that your brand's online presence is well-marked.
Pick A Unique Domain Name
The internet is a vast place, and you will need your business to shine. Give your online jewelry store a domain name that your customers will remember and keep coming back to. A domain name is nothing but the website address. For example, ours is www.shiprocket.in. Domain names are significant as they give your online store its own identity and help build your brand's professional image. If you like a domain name for your website, make sure to grab it before it's taken over by someone else!
Remember to make your domain name unique. Stand out from the rest! In case 'my jewelry store' is already taken by someone, don't just put a number 2 in the end. Keep it simple but unique and memorable.
Make sure your domain name is relevant to the products you are selling. It should reflect your business.
Select & Customize a Theme for your Website
Your online jewelry store should be no different than a brick-and-mortar store where the products are displayed in the best possible and eye-catching way. And that's why it's essential to pick the perfect theme for your online store. A piece is a template that displays the layout and designs your pages will have if you like it.
You need to think about multiple things before selecting a theme for your online jewelry store. Fortunately, eCommerce website builders like Shiprocket Social make the selection process easier for you by categorizing articles into industries and layouts.
Now coming to customizing your online jewelry store, here are some aspects that you can customize on your website as per your choice – color, font, images, backgrounds, contact forms, gallery, and so on.
The best part is, you don't need a degree in web design or instincts for color gradients to customize your storefront – eCommerce website builders make it all easy.
Add Products to the Website
It's finally time to put the jewelry in the 'online jewelry store.'
eCommerce builders like Shiprocket Social let you upload unlimited products in bulk, saving you time and effort.
But there's more to think about here than just getting your products onto your storefront – so let's jump straight into the fun stuff, starting with writing product descriptions.
Write A Catchy Description
Write an enticing, persuasive, and informative product description is an absolute must to attract customers to your online store. Customers can't pick up the items and examine them, so they're relying on you to give an accurate insight into the product. Make it factual but appealing – people want to be persuaded they need that diamond bracelet or a new pair of earrings!
High-quality Images
Your stunning description alone won't be enough to make shoppers click that buy button. People want to see what they're getting, so you need to take some professional photos of your products. Think about the background, the lighting, and the overall quality of the image – is it in focus? Is it pixelated? Make it the right size and take snaps from multiple angles. It's usually a good idea to have photos of the jewelry both independently and being modeled as part of an outfit.
Set a Price for your Jewelry
Ensure you set consistent pricing across your products and make it clear for the customer to see. Nobody wants to go looking for the price. If you work by doing custom prices, make it obvious where the customer needs to click to make an appointment.
Categorize the Jewelry
By sorting your products into categories, you make it easy to match customers with their ideal jewelry. Examples of types include necklaces, bracelets, watches, weddings, rose gold, New Arrivals, Best Sellers, etc. Products can fall into more than one category. For example, a necklace would be found in the 'necklace' category but could also sit in 'Best Sellers' and 'rose gold.'
Set Up Payment
One of the essential parts of your online store is payments. There are multiple payment options out there for you to choose from for your online jewelry store. Here's a list of some of them-
PayUMoney
Razorpay
CCAvenue
Instamojo
EBS
Paypal
Paytm
MobiKwik
Billdesk
Read more about the top eCommerce payment gateway options here. Choose the payment gateway that aligns the best with your business and provides you services at affordable rates. As payment gateways make a significant part of your business, be wise and invest appropriately.
Choose Your Shipping Partner
Next comes shipping, which is one of the most crucial aspects of running a business, directly impacting your customer experience. Therefore, choose your shipping provider wisely.
First of all, you need somewhere to ship from. Your shipping origin address will tell your ecommerce builder what tax applies to orders and is essential for calculating shipping rates and processing returns.
You might be worried about how much it'll cost to ship to certain areas. What if someone puts in order from halfway across the world? Well, that's where shipping zones come in.
Read more about shipping zones here.
There are various shipping options you can offer your customers, including flat-rate shipping, free shipping, expedited shipping, express shipping, standard shipping, same-day shipping, next-day shipping, and so on. Choose the shipping option in a way that it doesn't eat into your profit margins.
Read about the various shipping options here.
If you're new to the eCommerce space, it is best to tie up with a 3PL shipping provider like Shiprocket to give you access to the top courier companies in India, widen your reach, and will help you in reducing shipping costs.
Launch your Online Store
Now that all is done, the time has almost come to hit that publish button and send your online jewelry store out into the world. But just as your beautiful jewelry won't have any scratches or broken links, your online store needs to pass inspection.
Before hitting the publish button, head for the 'Preview' button. This will let you see your store as it would appear live on the internet. Here are a few pre-publish checks you must perform before taking your store jewelry store online-
Links – Are all your links working fine? Does the new page load correctly? Is it the right page for the connection?
Images – You want your carefully taken photos to be appreciated, so make sure they load correctly, aren't blurred, and don't turn into an empty grey box.
Checkout – This is possibly the most important thing, go through your checkout process to make sure it's a smooth and seamless journey.
Mobile – it's easy to forget about this one, but it's always worth reviewing your mobile store. If your site doesn't work on mobile, you'll be losing out on valuable customers.
Settings – Ensure your store's language, currency, and contact details are all consistent and up to date.
Are you Ready to Start Selling from your Online Jewelry Store?

Now you've got all the essential information you need to set up your online jewelry store; it's time to hit the ground running.
Remember to conduct in-depth market research and look into current trends before you do anything else. Then carefully select your products and shoot beautiful product photos. Then, and only then, will you be ready to create, launch, and market your online store.
Let us know how your online jewelry business goes, and send us updates. Happy selling!
Calculate Your Shipping Costs Now