How to Use TikTok Ads for eCommerce Business Growth
In an era of countless mobile applications dominated by young customers, there is remarkable potential for every eCommerce business to arouse the interest of such an audience. This prospect, however, doesn't include generic advertising, which the young audience overlooks without batting an eyelid. Youngsters connect with creative ads, which don't wear them out.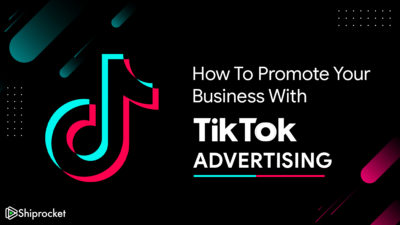 This blog talks about TikTok Ads – an emerging platform for you to promote your business and influence millions of its budding users. Read on to find out what TikTok is and how you can make the most of it for the growth of your eCommerce business.
What is TikTok?
As the name suggests, i.e., ticking of a clock – TikTok is a social media app where users upload short videos ranging between 15 to 60 seconds. TikTok is amusing to the young generation, as the platform allows its users to create videos that consist of music, filters, stickers, and numerous other tools.
The platform was initially launched in 2014 and was known as Musical.ly. However, in 2018, it was bought by Bytedance. Later, their merger led to the birth of TikTok. The platform gained immense popularity as it allowed everyone around the world to showcase their creativity.
Before TikTok,Vine was a trendy medium that was discontinued in the year 2016. While Vine allowed users to make mere 6-seconds long videos – TikTok upped the game, particularly, with their live-streaming feature – allowing people to display their talent in real-time.
Are TikTok Ads Right for Your eCommerce Business?
Having more than half-a-billion active users across the globe, TikTok offers a unique landscape for business promotion. Opposed to other popular social media apps such as Facebook, Snapchat, and Instagram, it is less saturated with advertisements. Hence, you have the opportunity to step into one of the most profitable pools of users. However, it is vital to recognize whether your business will benefit from TikTok promotions or not.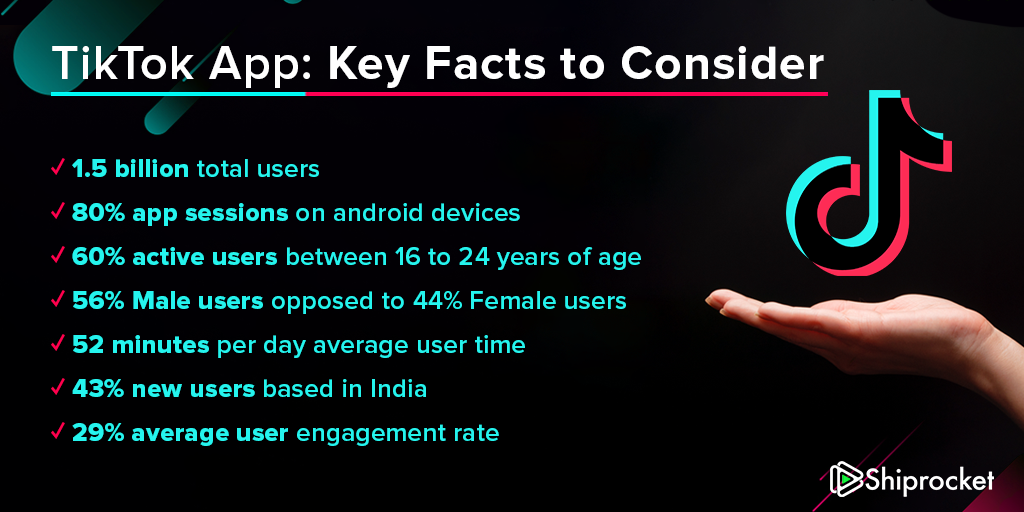 If young customers are your primary audience, then promoting your business on TikTok through TikTok Ads is the right thing to do. More than 60% of its monthly active users are below the age of 24 years. If you want to influence youngsters into buying your products or service as creatively as possible – TikTok is the ideal platform.
However, if your business caters to people of older age groups, then you can give TikTok Ads a pass and stick to the other social media apps for the said audience.
What Types of TikTok Ads Are There?
There are multiple kinds of TikTok ads available for use. Let's explore each of them one by one:
Brand Takeovers
The first and foremost is the launch screen ad. This ad is displayed when a user opens the application. The ad can be both static, i.e. in an image form or a video.
In-Feed Ad
In-Feed ads are the ones displayed when a user is scrolling through the "For You" feed. It is an advertisement that auto-plays when a user glances at the said feed. Similar to the launch-screen ad – this ad is also displayed on the full screen.
Hashtag Challenge Ad
It's a kind of advertisement that is meant for encouraging users to create content based on the hashtags they select. Another full-screen advertisement – these ads are said to come in a package with the other ads.
How to Increase Your eCommerce Sales with TikTok?
Considering TikTok Ads isn't a popular medium yet, it ensures greater visibility of your business. Find out how you can leverage your eCommerce business with TikTok and increase sales:
Free Widespread Advertising
TikTok users love creating original content. There is a perennial craving for hashtag challenges. Whenever you create a hashtag challenge advertisement, you get the added benefit of free, widespread advertising.
When you post a hashtag ad, the users are motivated to create content. As some users post videos based on your ad, other users see their videos, along with your brand name on the video – further joining them by circulating their videos or by creating their own. Hence, whatever you pay for the hashtag challenge on the platform – you get an enormous return for your investment, particularly in the situation when your videos go viral.
Greater Ad Visibility
The sure thing that comes with TikTok is whenever the users open the application; they are shown promoted videos right away without the need to follow anyone. Your advertisements are shown to different kinds of people with launch ads and in-feed ads smartly placed in between the videos, assuring greater visibility and likewise, high engagement by the users.
Zero Marketing Fatigue
TikTok is indispensably the most creative social media platform out there. It qualifies for being an antidote to the fatigue-inducing Facebook and Instagram timelines. Users don't like seeing generic ads anymore. Their average attention span deviates between 6 to 8 seconds. TikTok videos meet their attention span as within a minuscule time to convey the information; you can create engaging content and ensure your ads are seen without any boredom, leaving the maximum impression that lingers for long in their mind.
Ideal Marketing Channel
Since an eCommerce business is all about selling online, TikTok app provides an effective platform for robust business promotion. If your business is focused on the younger set of audience, then it is an ideal marketing channel for you to begin with.
It's best to be active on a platform where your audience is most active and gain their attention with engaging ideas. Considering the majority of the young customers' fancy short videos and getting influenced to shop, you can ensure consistency in conversions, along with robust brand marketing.
Conclusion
Before TikTok Ads gain steam and become overly familiar – it's time you take maximum advantage of the platform and boost your eCommerce business. TikTok Ads allow you to leave a strong impression on the minds of your customers without being too intrusive. The more and more appealing content you create, the more engagement you will receive. Stay tuned to our blog for more helpful tips and posts related to how you can grow your eCommerce business and make shipping delightful with Shiprocket, India's #1 eCommerce Shipping Solution.
Calculate Your Shipping Costs Now