eCommerce Shipping
Optimize Your Instagram With Shoppable Tags!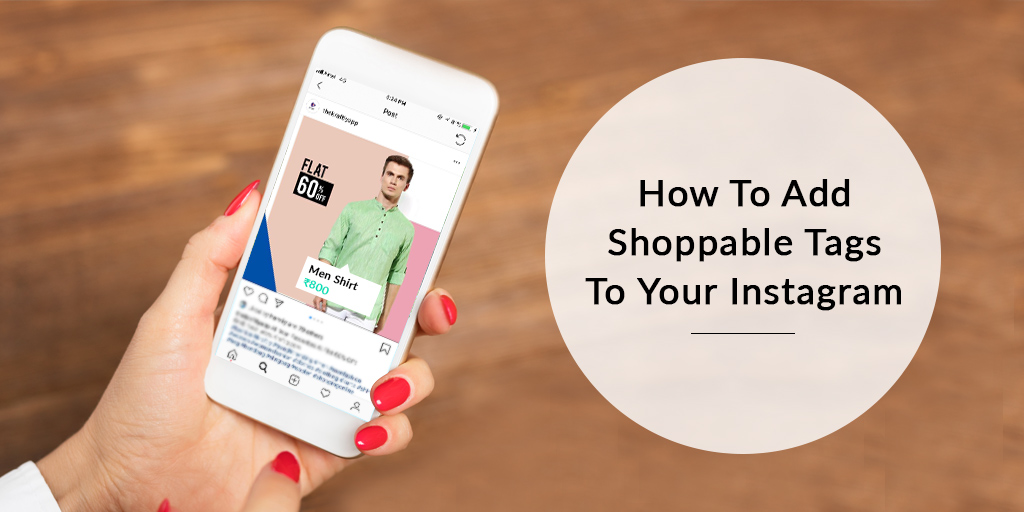 There is nothing more useful than bringing your store to your social media. Earlier, you could promote it there. But with this new Instagram feature, you bring your store to your social channel.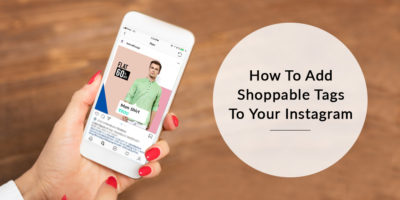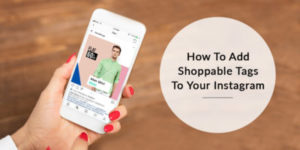 Recently, Instagram launched its unique feature of adding shopping tags to your Instagram posts and stories. In 2016, they started these tags in about 45 countries which include USA, France, Netherlands, and others.

Along with this, they are also looking to expand to other countries like India. Thus, if your account matches some of the pre-required guidelines you can get quickly get started. To know these guidelines and why shopping on Instagram is the thing for your brand, carry on!
What are Shoppable Tags on Instagram?

Shoppable tags are price tags you can attach to your Instagram posts, mentioning a short description and price of the products. These tags directly lead to the shopping page, and your buyer can directly shop from Instagram rather than navigate to a different browser to make the purchase.

This is how they look in posts.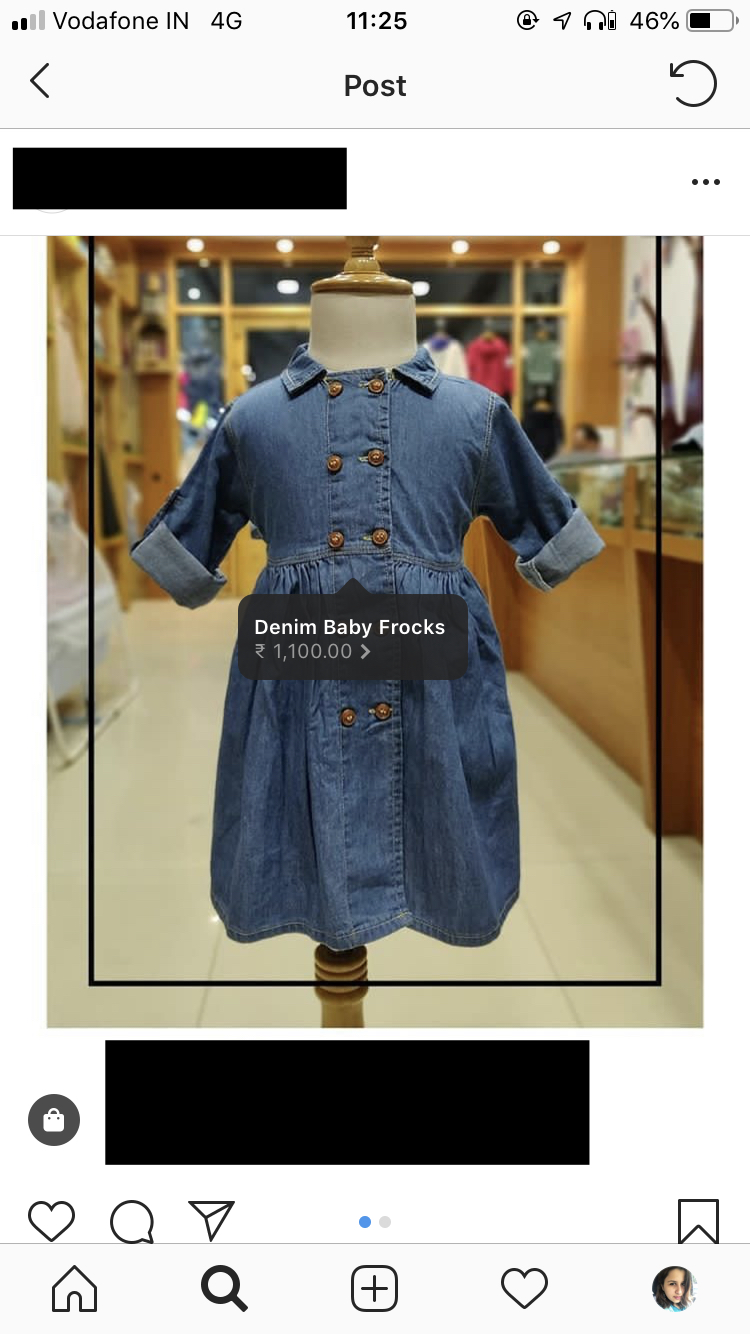 Once the user clicks on the post, a brief description along with the price of the product appears on the product(s), just like a regular tag. This tag also contains a black arrow which then leads to the company's website where they can complete the purchase.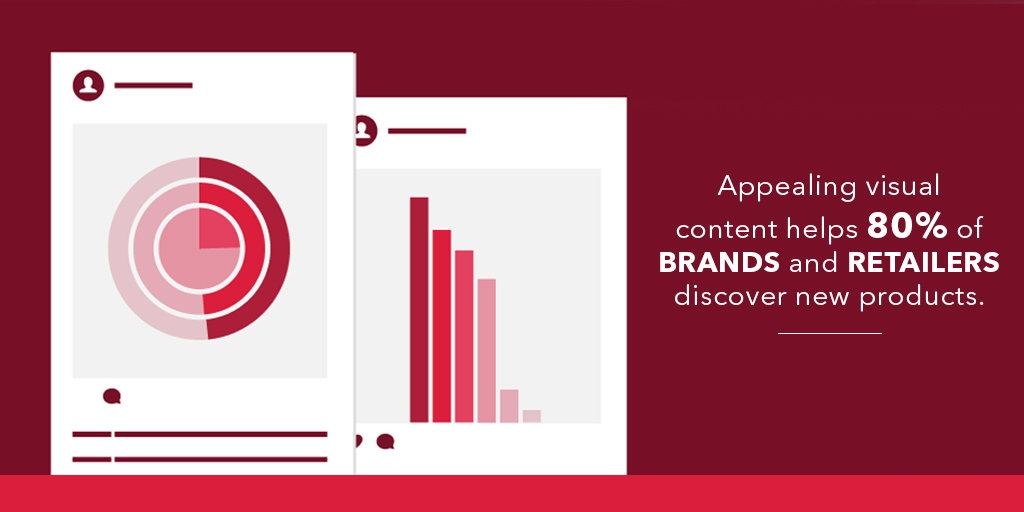 How to enable shopping tags on Instagram?

You can follow these simple steps to enable shopping tags on your Instagram account.

1) Update your Instagram to the latest version
To know if your application needs an update, go to App Store → Updates → Instagram (iOS) or Play Store → My apps and games → Instagram (Android).

2) Switch to a business account
Without this, you cannot access this feature and also many others like Instagram analytics. To convert your account to a business account follow these steps:

a) Go to your Settings.
b)Select account.
c)Select 'switch to business profile'
d) Navigate to Set Up Your Business Profile page, review your contact information, and you're done.
e) You can even add your website link to your profile to improve your visibility.

3) Create a product catalog on Facebook
Next, you have to connect your Instagram business account to your Facebook catalog. This catalog is a list of all the products you wish to sell on your Instagram account.

You can add catalogs to your Facebook account using the business manager. To do so, head to Facebook Business manager→ Settings → Data sources → catalogs

In the catalog section → Products tab → arrange your products accordingly.

4) Send your account for review
After you completed the above steps, Facebook will review your account, and you will receive a notification from them informing you about tagging your products on Instagram.

5) Tag products on Instagram post
Once you upload a picture with captions and filters, tap on the product you want to tag, select the product from the list of the catalog that appears and shares your image. As per guidelines, you can add maximum five product tags to one image.

6) Tag products in Instagram stories
To tag products in Instagram stories, upload a story, add stickers and choose the products option. Select the product from the list and tag it in your story. You can only tag one product per story.

Brands Making Use Of This Feature In India

One brand that is currently utilizing shoppable tags on Instagram is Nykaa.

Nykaa is an eCommerce giant selling beauty and cosmetic products. They are extremely popular among youngsters and have a huge fan following on Instagram. They have now converted their Insta profile suitable to shopping and have started adding tags to their posts like so.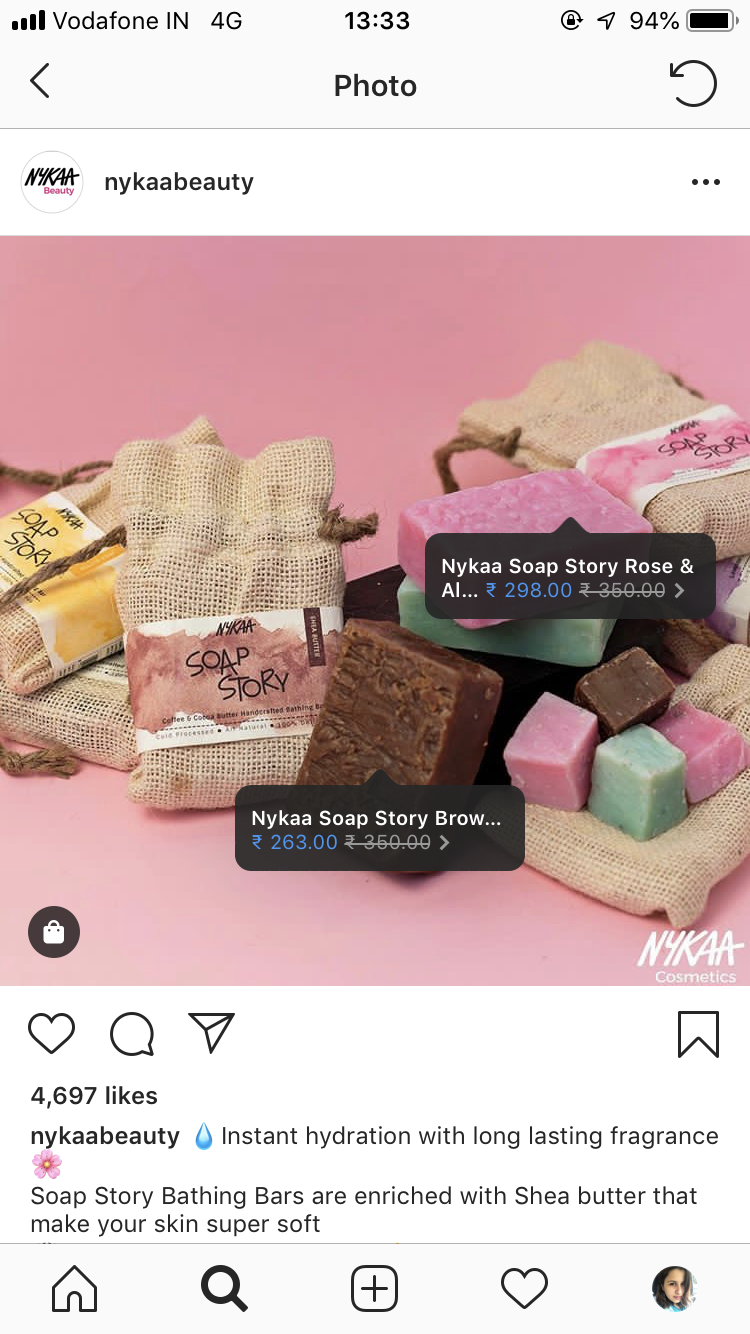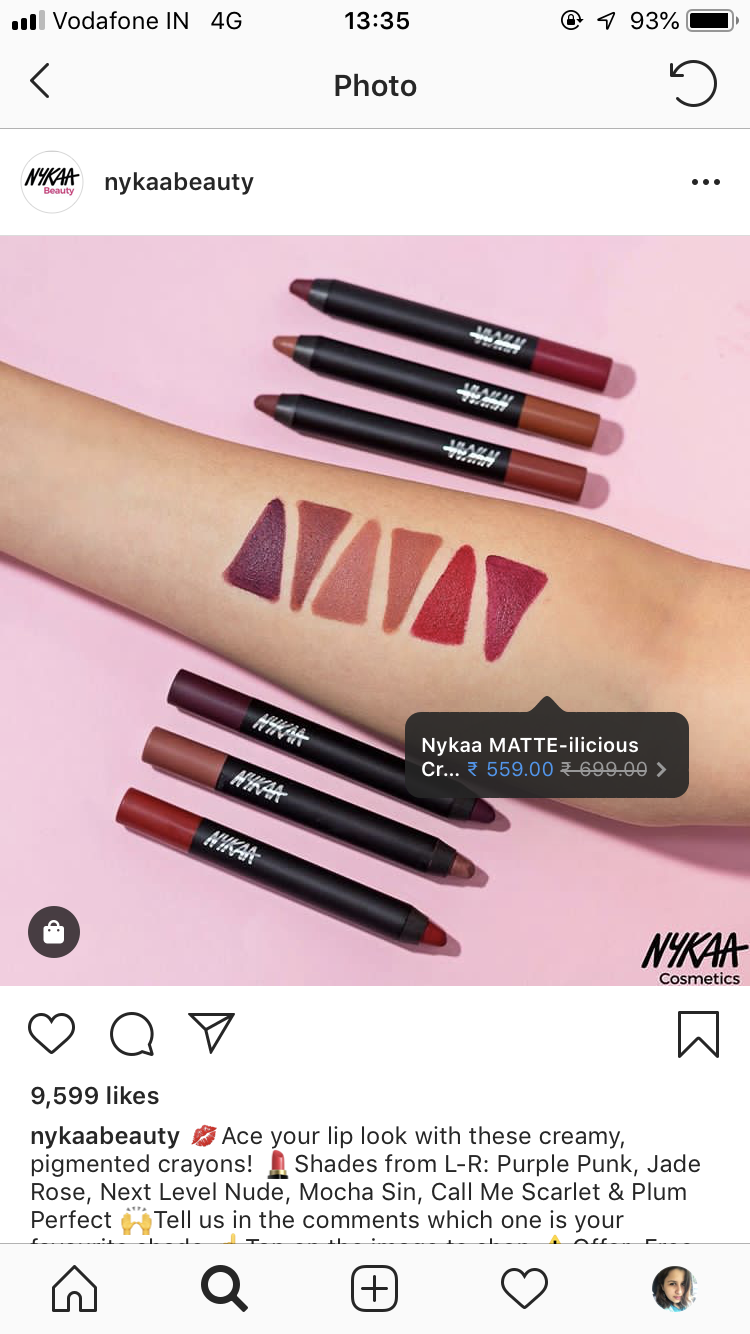 Why Shift to Shoppable Tags?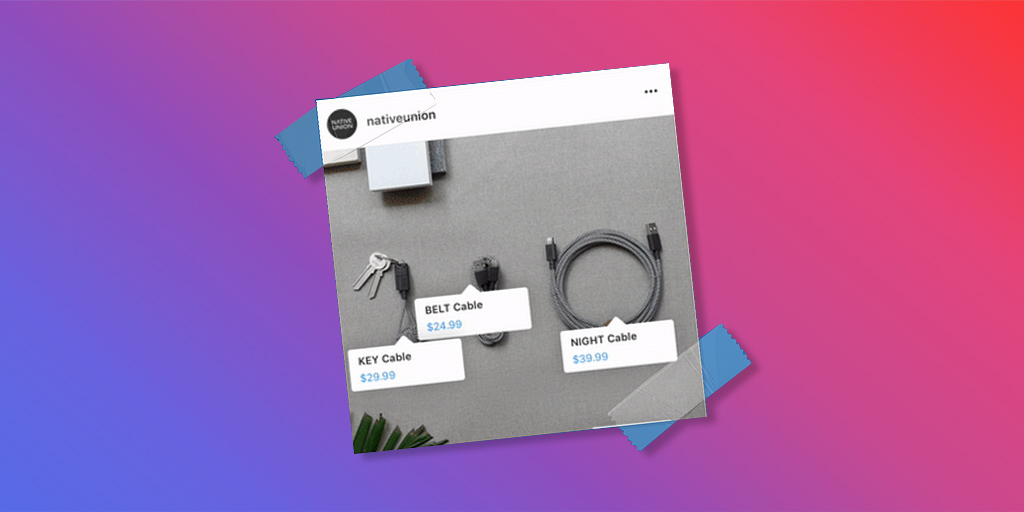 There are various advantages associated with shoppable Instagram. Some of them include;

1) Shorter user journey
With shopping tags on products, your users can shop directly from Instagram and also buy while they browse. This way the steps would cut down by 50%, and you can experience a much shorter journey from customers. For instance, if you launch a new product, users majorly learn about it from social media. Thus, if somebody wants to make a purchase instantaneously, they can do so instantly.

2) Competitive advantage
As this feature has just launched, the businesses which take it up soon have the benefit of attracting more customers. Also, an early start will give you a chance to experiment with different methods and explore which works best for your target audience.

3) Drive sales from Instagram
Majorly for new customers, this feature comes as a breath of fresh air as chances of losing them will be much lower. As their cycle of conversion would decrease, it would mean you have a fair chance of luring customers without them going out of site. It is also a great addition to tapping sales from those shoppers who are always on the go and won't shop again if they don't view the product.

Shopping tags on Insta are a significant advantage, and if used correctly, they can add a lot more value to your business! Employ this new feature soon before others jump onto the shoppable Instagram bandwagon.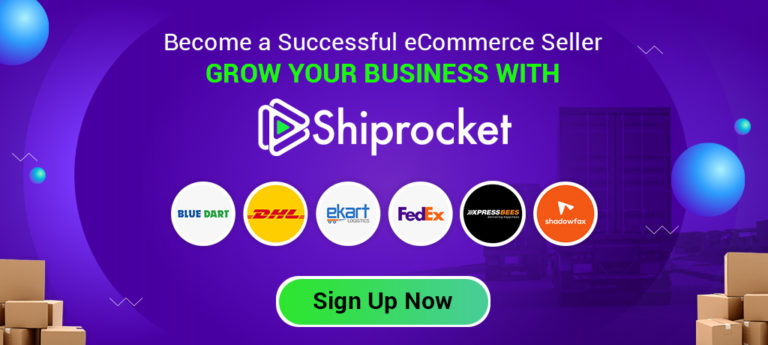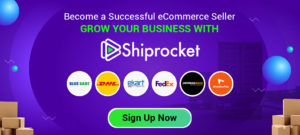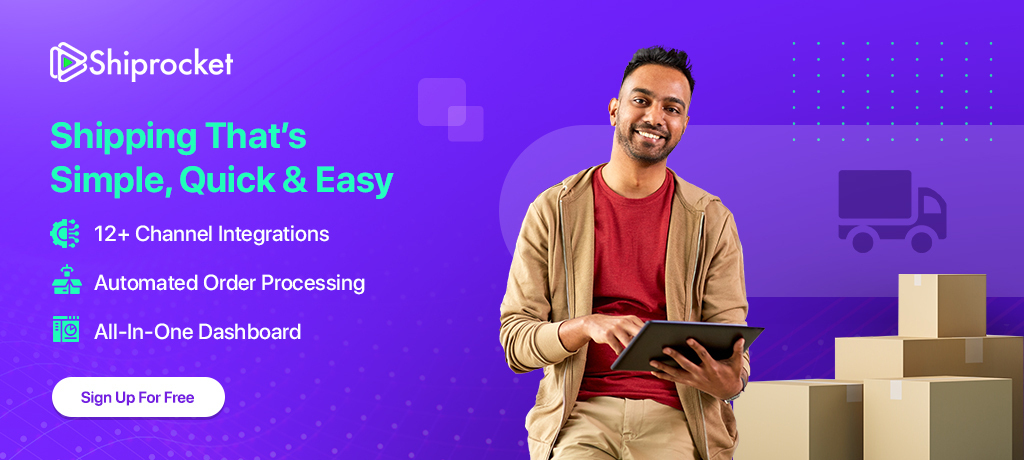 Calculate Your Shipping Costs Now