New eCommerce policy, its benefits and impact on MSMEs
Amid the challenging market scenarios in India, the existence of the Micro Small and Medium Enterprises (MSMEs) has shown consistent efforts of resilience. India is turning out to be an overtly transforming nation. MSMEs play a pivotal role in driving the growth engine of the country. The new eCommerce policy 2018 is masterpiece legislation, which will help to create the level playing for all the sellers.
As per reports of the Ministry of MSME, India's 633.88 lakh non-agricultural MSMEs contributed for over 11 crore jobs in 2015-16 and 28.77% to the Indian GDP in 2017-18. Yet, most of these businesses remain small. But why? What are the biggest hurdles?
How to find new customers?
How to reach them?
How to serve them appropriately?
eCommerce is the answer. The internet helps the MSMEs break free from these limitations. A large number of Indian startups have emerged in areas such as e-retailing (Flipkart, shopclues, Jabong), food delivery services (Swiggy, Food Panda), logistic management services (FarEye, Shiprocket) and more. But, in spite of this growth, Indian commerce companies have to face stiff competition from global sellers such as Amazon. Despite the restrictions on FDI in eCommerce, they seem to take over the market. But, the new eCommerce policy will enable a level of playing for all sellers. Furthermore, it will help them leverage the reach of eCommerce.
What is the new eCommerce policy?
The new policy aims to protect the interests of domestic players i.e. startups and MSMEs who have to face fierce competition from those having deep pockets from foreign investors. Prior to amendment, FDIs required no governmental approvals. Now, the government desires to regulate FDI in the eCommerce sector better.
Most significant changes are around the control over inventory, the relationships between eCommerce entities and sellers across various platforms. Any entity involved in eCommerce marketplace shall no longer exercise ownership or control over the inventory it offers to sell. It also binds eCommerce giants from stocking 25% of their inventory from a single vendor. This new policy debars the online marketplaces from manipulating the price of the products and services or offering big discounts.
Warranty and guarantee of goods and services that are sold on marketplaces is now the responsibility of the seller. The platform will not be responsible for them. Also, the eCommerce marketplace entity will not put pressure upon any seller to sell any product predominantly on its platform.
Benefits of the new eCommerce policy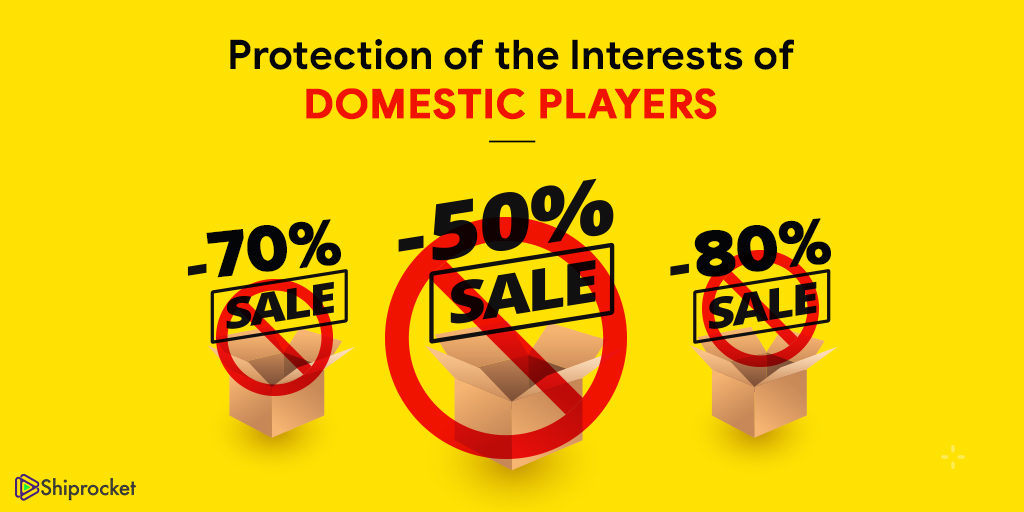 More options for customers. By preventing exclusive marketing or exclusive selling rights, customers will get an opportunity to choose from a number of portals. For instance, if a mobile phone was available exclusively on Flipkart or Amazon will now be available on other portals too.

The interests of the domestic players will be protected. The malpractices, predatory pricing policies and deep discounting of eCommerce players which were a part from day one will be a matter of past.

Enabling a level play field for all sellers. Any services be it logistics, warehousing or easy financing will now be offered to all kinds of sellers. Additional prices cannot be charged from the third-party sellers for such services.

There will be currency crunch. This policy will also ensure that the currency of India remains in India and is circulated in the market, which was not happening until now. Consumers, bought from online retailers the majority of which was foreign-owned, money flew from India, markets were cashless. The circulation of money was restricted.
A long way to go
Indian MSMEs at present, are still at the development stage. The proper implementation of this new eCommerce policy shall improve the conditions of startups and MSME. This certainly will help to take the Indian economy to the next level. Furthermore, bringing a marketplace based model alone does not ensures success for MSMEs. The government needs to partner with startups and MSMEs to create such a platform with initial funding from the government (to mitigate demand and supply gaps). This will help create a real marketplace!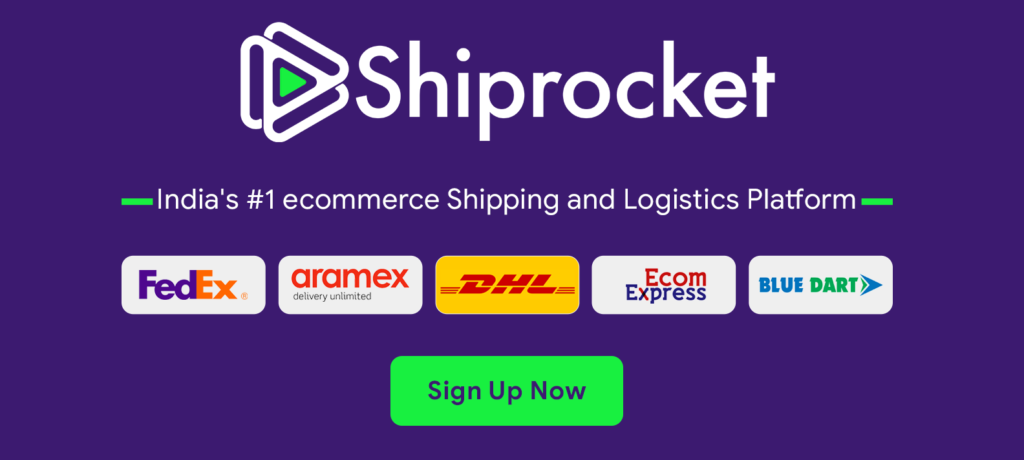 Calculate Your Shipping Costs Now