How Children Food Products Company Nutribud Foods Delighted Customers Using Shiprocket's Delivery Services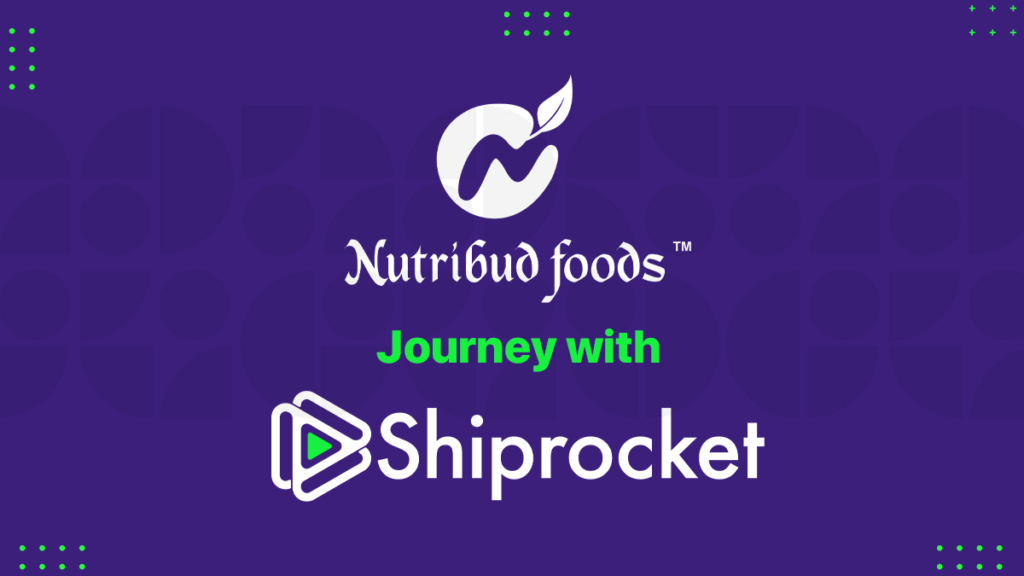 "The most difficult thing about parenting is there aren't any rules."
It is rightly said that raising a child is one of the most challenging and fulfilling jobs in the world. It is not an easy task and requires a lot of patience and understanding. Every parent wants to choose the best for their kids and wants them to have the best habits, manners, and behaviors. In their sedulous effort of being a good parent, first-time parents often get confused about what is best for their kid.
Parents want to find the right weaning food for their baby that is free of preservatives, additives, and high sugar levels. As parents are becoming more aware of their kids' intake, they look for safe and nutrient-rich weaning food options. To meet this requirement, Riddhi Patel and Shardul Patel established the brand Nutribud Foods Private Limited.
The brand was established with the aim of offering weaning food free from preservatives, artificial additives, and sugar. Initially, it faced many challenges in finding the best quality of raw materials. But once they found a like-minded manufacturer, they started producing the best quality food for babies.
How Nutribud Food Started Their Business
While they are working towards making parents tension-free by offering them preservative-free weaning food, Shiprocket takes care of all their eCommerce shipping needs.
Parents are always on the lookout for preservative and sugar-free weaning food for their babies. Being parents themselves, founders Riddhi Patel and Shardul Patel realized the need for safe and nutrient-rich products. They took up the initiative, performed extensive research to bring back traditional recipes, and crafted products safe from sugar, salt, milk solids, preservatives, and additives.
Every parent's primary concern is their child's immunity and mental and physical health. In all these aspects, weaning food plays a crucial role. The founders are on a mission to craft healthy and nourishing food products that parents can trust.
However, a brilliant idea and determination to help new parents are not enough to start and run a business. Initially, the couple faced the challenge of finding a like-minded manufacturer to do the job for them. They also found it hard to source the best quality of raw materials. Despite facing challenges in finding the manufacturer, Riddhi and Shardul ensured that they did not compromise their specifications and quality.
Though both Riddhi and Shardul thought it would be easy to find the best raw materials, that wasn't the case in reality. But they remained adamant about sourcing raw materials free of preservatives and additives.
They came across several manufacturers who claimed to provide natural baby food free of additives and preservatives. But in actuality, that was not the case. The founders were careful, and they performed research and trials before zeroing in on the supplier.
"For job work, we talked to more than 7-8 manufacturers in India that we filtered out initially. And from them, we went ahead with the one which matched our requirements and was ready to make products as per our specifications and without any compromises on the quality."
Starting With Shiprocket
Another huge challenge that Nutribud Foods faced was eCommerce shipping. Being an online business, eCommerce shipping was their standard need. The second most important thing for them was to maintain their data. To overcome these challenges before launching their products in the market, Riddhi and Shardul actively researched on Google and other search engines for such service providers. One such Google search led them to Shiprocket, and since then, they are actively shipping and managing all their orders on Shiprocket.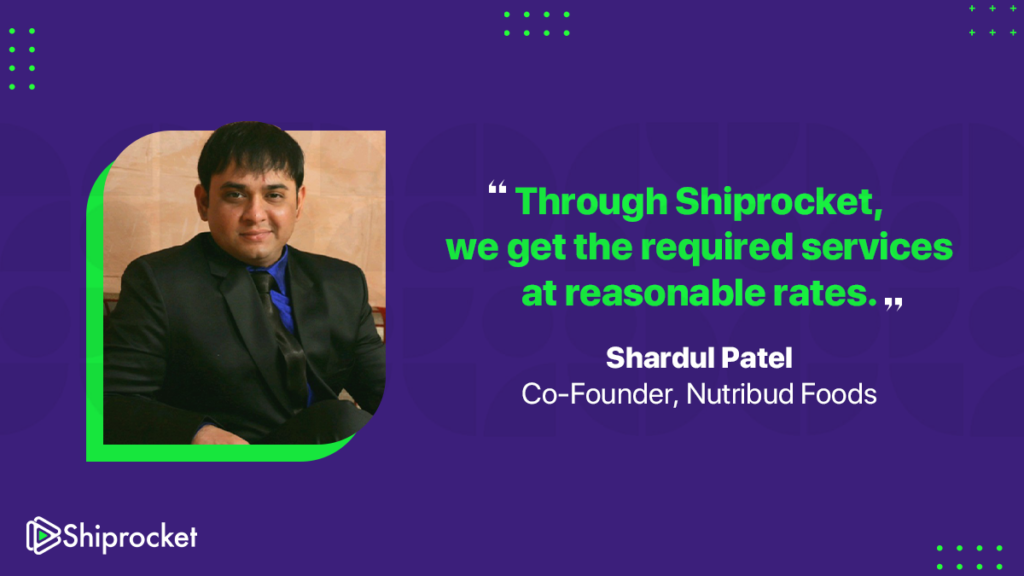 "We started using Shiprocket because of its user-friendly app and web portal. It gives the required services that we are looking for, and we are happy using the portal. All our orders go via Shiprocket only."
Shiprocket has always been focused on providing best-in-class, eCommerce logistics solutions to online retailers. We understand that nothing is perfect and that there is always a scope for improvement. In our efforts towards the same, we time and again develop different features that can make shipping easier and convenient for online sellers.
Shiprocket has helped Riddhi and Shardul improve their business as well as their customer satisfaction. These days buyers want to be updated about their courier's status at regular intervals, and with Shiprocket, Nutribud Foods can easily offer this service.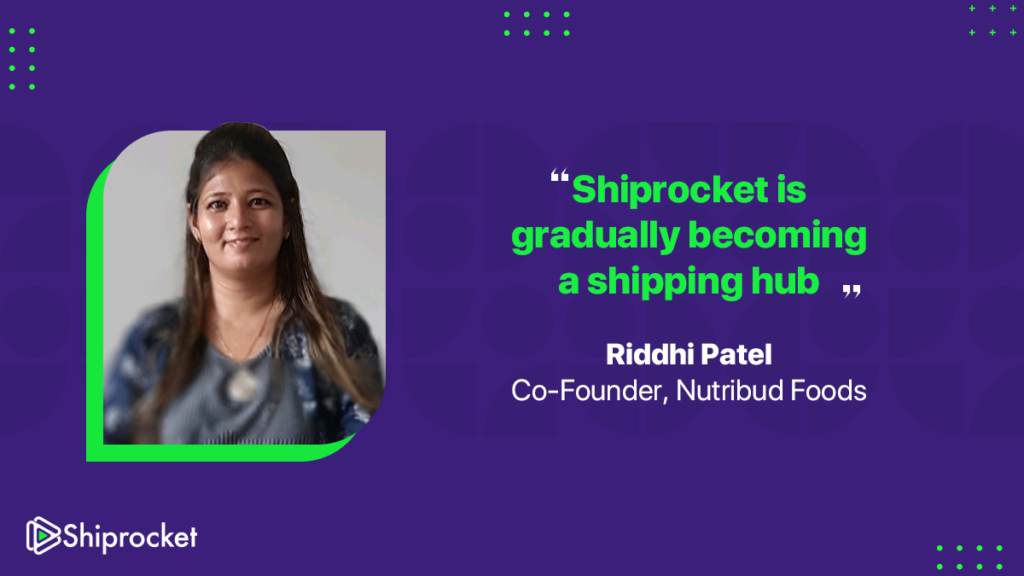 Also, with our network of 17+ courier partners, the company gets a comprehensive pin code coverage of more than 27,000 pin codes. Besides, they can easily choose the courier partner of their choice.
In the words of Riddhi and Shardul, "Shiprocket has some great features like fulfillment, packaging, and channel integration that are quite helpful, and we'd use them at a later stage to ease our backend process. They are doing well, and by launching fulfillment services, they will surely help many online retailers. Shiprocket is gradually trying to become a shipping hub."
Calculate Your Shipping Costs Now