A Step-by-Step Guide to Start a Food Delivery Business in India
India is a vast country known for its distinct cuisines. Every part of the country has a taste of food that is very different from one part to another.
In the past few years, we have seen a steep rise in the demand for global cuisines along with Indian ones and most of all for home delivery. First, this culture was picked up by telephone delivery where individuals placed orders with nearby restaurants. Since providing instant delivery was difficult and expensive too, only a few posh restaurants offered this service.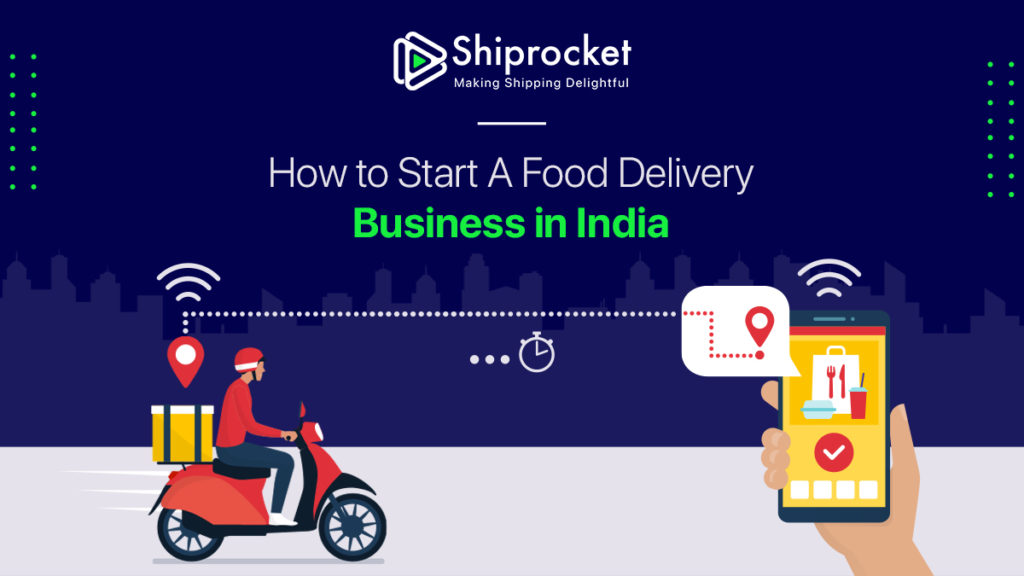 With time, food tech start-ups like Swiggy and Zomato came into the picture and revolutionized the food delivery game forever. But, their model was also not sustainable for most sellers as the profit was negligible.
Growing Demand for Food Delivery Businesses
Over time, the demand for food delivery has grown substantially. With many more technology-driven innovations coming into the picture, people are shifting their preferences toward online shopping and food ordering!
According to a report by Google and Boston Consulting Group, India's food online ordering market is expected to grow at a compound annual growth rate of 25 to 30% to touch $7.5- $8 Billion by 2022.
With fast food becoming a norm in the country, this trend is only expected to see an upper growth.
So, if you are a seller who does not want to tie-up with food tech startups or are just starting out with your food-tech business, how can you set up your food delivery start-up in India?
Here are a few steps to get you started –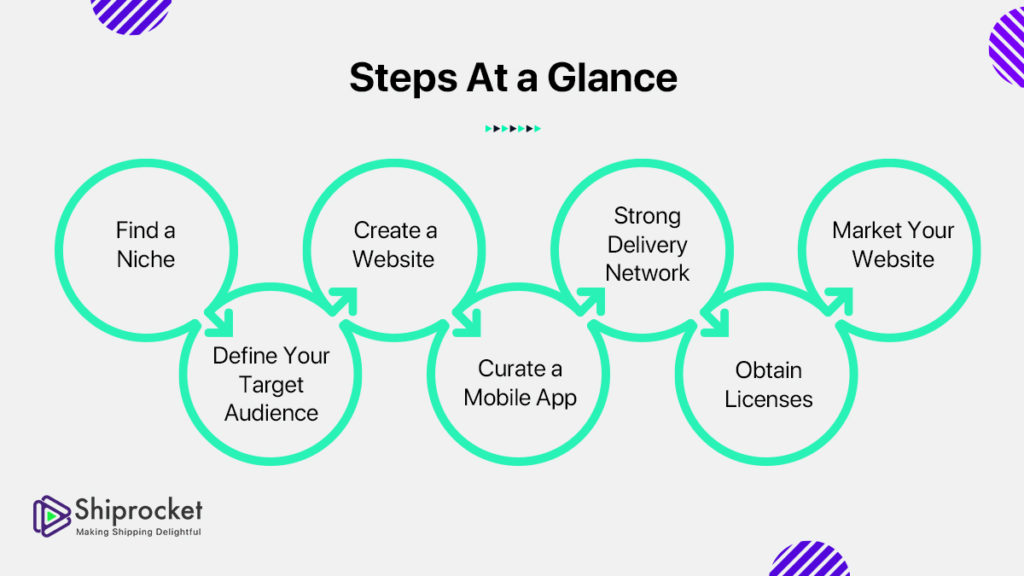 Find a Niche
Before you begin with your food delivery business it is extremely important to find a niche for your business. There are several eCommerce businesses that are competing to deliver food, so how can you stand out?
For this, you must focus on specific types of food. For example, if you specialize in Mughali and North Indian, you should use that as a strong suit and provide the best variety to your audience. Similarly, you can do the same with cuisines like Chinese, Italian, etc.
Since today, safety and hygiene are of prime importance, you can also begin selling ready-to-cook kits for people who would like to try different cuisines but are not able to!
Define Your Target Audience
Moving forward, your food will always be known for its freshness and quality when it is delivered. Therefore it is very important to define the area in which you want to deliver your food along with the audience you want to target.
This has two advantages. First, you can completely focus on creating quality dishes and improvise your menu as your audience is niche. Secondly, you can have a consistent growth rate.
If you aim to deliver far off, you can face trouble on grounds like fresh delivery, quality of food, late deliveries, etc. Hence, a hyperlocal delivery model is extremely beneficial to deliver perishable items like food products that are cooked and served hot.
You can pick segments of your audience like bachelors living in paying guest houses, newly married couples, cooperative employees, senior citizens, etc.
Create a Website
To deliver better, it is important that you leverage technology to the maximum. If you rely on old techniques like telephone delivery and collecting orders by a cell phone, you might be left behind.
To grow your business and attain success rapidly, you need to have your own website where you list products in an attractive manner so that your users can easily browse through the website and place their orders within a few clicks.You can easily get started with Shiprocket Social.
Since today, most things are done online and people do not have the time to spare for making phone calls, it is essential you incorporate elements like images, descriptions, search options, location finders, etc. to make the process faster for your customers.
You must also include an account creation option so that the user can save details like their address, previous orders, etc for when they return to your website.
Curate a Mobile App
Next, try to develop a mobile app for your business. A mobile application can give you direct access to your customer's mobile phones that are extremely personal to them. This not only ensures you a higher conversion rate but also gives you a chance to market your brand more directly.
Include features like tracking, account creation, images, product descriptions, how-to recipes, etc in your mobile app. It will make the user experience more profound and convenient!
Strong Delivery Network
You cannot provide an efficient service without a strong delivery network. To deliver within a small radius it is extremely important to have partners that have solid experience in doing so.
Since the entire responsibility lies upon the delivery partner, it is essential to have somebody on board that can be trusted with your deliveries. For this, we recommend that you tie-up with hyperlocal delivery partners like SARAL that provide you the cheapest rates and bring to you partners like Dunzo, Wefast, and Shadowfax on one platform.
Since these providers are already trained for hyperlocal deliveries, you do not need to invest anything extra in training in managing resources for the same. It provides you a vast delivery network at zero additional investments.
Along with this, you can also utilize them for other services like pick and drop service that is great for people who want to shift from their home.
For food delivery businesses, shipping within a 50 km radius with a hyperlocal delivery app like SARAL can be extremely beneficial and efficient.
Obtain Licenses
The next relevant step would be to obtain all the necessary licenses for starting a food delivery business in your area. Some of these include licenses like the FSSAI license that ensures the safety and quality of food products in India. Next a shop act license, health trade license, GST registration, and trademark registration.
All of these will be the necessary security and permissions that you need to run a successful business. Without them, you might get into very strong legal trouble from which you can take a long time to recover.
All of these can be obtained by applying online through the FSSAI website or getting in touch with the Municipal Corporation of your city.
Market Your Website
Lastly, invest in the marketing of your business. Without this, your efforts to set up a successful business store are waste. Along with quality products, services, and user-friendly online ordering experience, it is equally important for your customers to be aware about your store and purchase from it.
You can invest in hyperlocal marketing techniques and set up your Google My Business listing for starters. Along with that, you can also start a blog on your website where you write about different things related to your business. Next, it will be extremely helpful if you take the help of paid ads on social media and run them based on the location and geo-tagging.
Final Thoughts
It's a good time to start the hyperlocal delivery of food in India. With many people now preferring the home-bound life, such businesses are going to see a major boom in the coming years. Just a few steps to get you started and a few improvisations on the way can get you guaranteed success in the food tech start-up business.
Calculate Your Shipping Costs Now