How to Ship Food and Other Perishable Items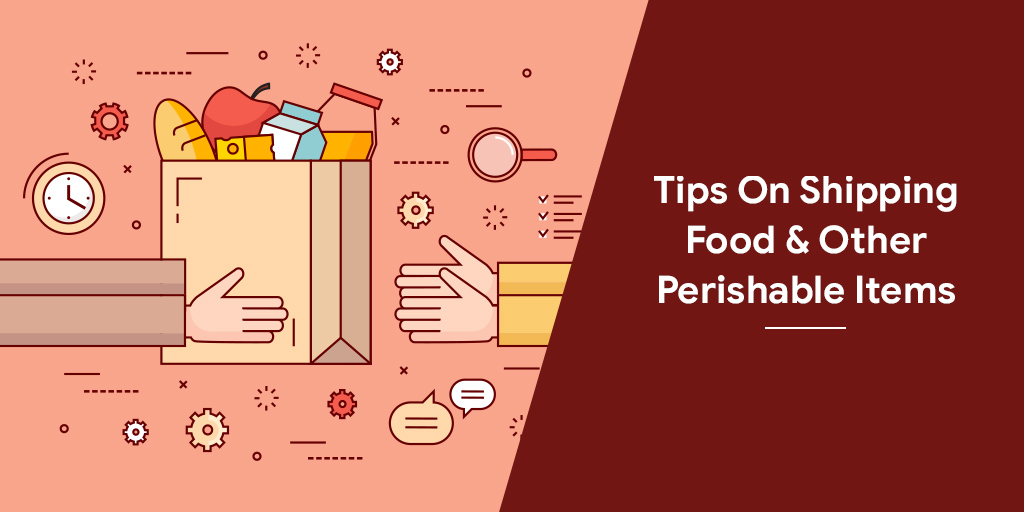 After you have setup your online business to sell food online, there is still a big challenge awaiting you. And, that is how to ship food and other perishable items in India and abroad. If you want your homemade goodies traveling all over the world in astounding quantities, then you need to make sure that you ship them carefully. There are some facts you must know before arranging shipment of those goodies. To ensure the food items arrive in safe to eat situation, you must be aware of the basic tips and tricks on how to ship food and other perishable items. Packaging is just the beginning, and timing is everything when sending perishable items. Read on to find out what considerations to keep in mind when shipping food items.
Use Drier Ingredients
Food items are more susceptible to decay, because of high moisture content in them. You can prevent the decay, by reducing the moisture content in the food items. Use drier ingredients while preparing different delicacies. It would keep the products dry and fresh for longer periods. There are dehydrators available in the market, which extract the additional moisture from the raw or prepared food items, so use before you ship food. Avoid sending moist and sticky items, as they may perish easily and quickly. Now who would like to eat a stale cake? In case, you still wish to send moist food items, you must ensure that they are airtight packed and with a minimum transit period.
Controlling Temperature during Preparation
Baking and cooking food items at low temperatures for a prolonged time period keeps them healthy and fresh. Well-cooked or baked food items can withstand extreme weather conditions, and thus can be shipped, safely. However, you must ensure that the prepared food item is kept at room temperature for a while after cooking/baking it. Often, bakers and food manufacturers prefer to freeze food items like meats, processed cheese, yoghurt, and other milk products after keeping them at room temperatures to maintain their nutritional value. So, if you are planning to send cakes, cheesecakes, lobsters, or any perishable item, freeze it for at least 24-hours prior to shipping. Thus, controlling temperature post cooking the food keeps it fresh for longer.
Packaging
Good packaging helps to retain the freshness of the bakes or cooked goodies. You can save a lot of unwanted trouble by packing well. The homemade, slightly moist confectionery items should be sealed in airtight tins, and the drier ones can be packed in plastic food wraps after securing them in plastic wraps. Leak-proof freezer packs keep the contents of your package cold while being shipped. To ensure they do not leak, place them inside a zipper freezer bag as an added precaution.
For packing cookies or chocolates ensure there are no spaces left between them. If large gaps are present in their packaging, there is a greater chance of breakage during shipping and handling. For fruits that can be easily bruised, wrap each piece individually with tissue paper, and use extra balled up paper to cushion the spaces in between them. Pad the outer edges and sides to avoid bumps and bruising while being shipped from location to location.
While shipping several different sized and weight items together, make sure you put the heavier and larger food items at the bottom and the smaller and lighter ones at the top. Doing so would prevent crushing them against each other. Also, ensure that these well-packaged items are labeled well, too.
Preparing For the Transit
While shipping these food delicacies, it is imperative to prepare them for the transit. Packing is the first step to make certain that items are well prepared for the transit. You can consider choosing a shipping company that offers refrigeration of foods during the transit. This will help you keep your food packages fresh for a long time. It is recommended to ship your food items at the start of the week. Doing so ensures that your food items are not spoiled because of delays caused due the weekend. You must minimize all plausible causes of delay to keep the food items fresh and doe safe delivery.
While the holidays may be the most popular time of year for perishable shipping, but if you follow these tips and tricks on how to ship food, you can delight your customers and folks with freshly prepared food delicacies. Additionally, the shipping companies have risen to meet the challenges of delivering the specialty food items, meats and other perishable products, with their robust packaging technology.