eCommerce Packaging: A Definitive Guide
Packaging your product in the correct manner and shipping it to your customer are two very integral steps of the chain that can make or break your brand image. Here are some guidelines that will help you optimise your eCommerce packaging process:
Always keep the weight of your packages in check
Determine the right packaging material for your packages based on the size, shape and value of the product. Consider adding an added layer of protection for high-value shipments
Choose the right eCommerce packaging technique depending on the type of product
Place your products properly, preferably at a distance of 6cm from all the walls
Seal your shipments carefully from all ends
Don't forget to put easily readable labels
Selling through social media channels like Facebook, Instagram and Pinterest is a very good opportunity for people who are starting out with small businesses and looking to sell across the country. Picking a product and marketing it across these social channels is one aspect of the cycle, the major test of your brand is when the product reaches the customer.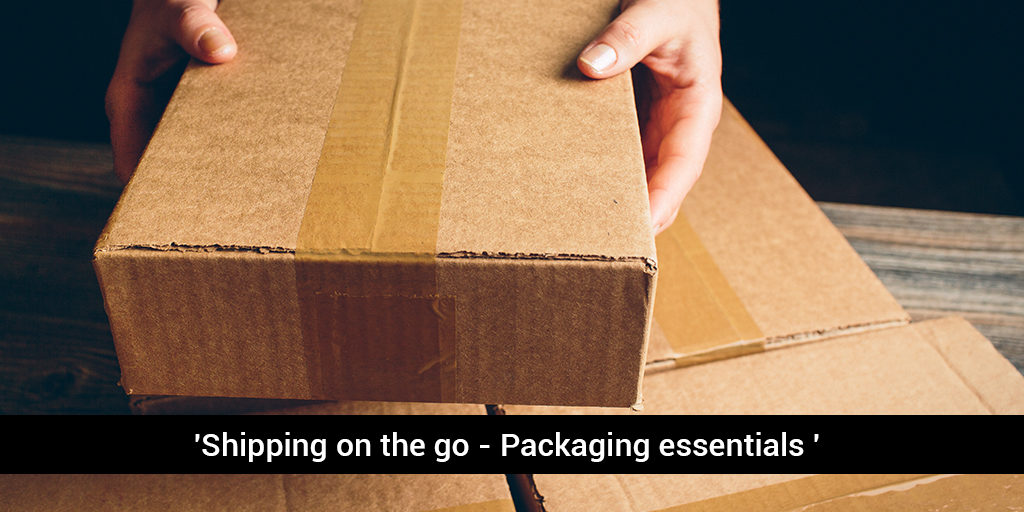 Importance of
eCommerce Packaging
Your product must not be tampered with when it reaches the customer. Yes! Tampered products are the biggest disappointment for anyone as they bring with them a lot of hard work. A customer who receives a tampered product does not only feel frustrated with the company he also feels helpless as he has to go through the entire return process and that takes up a lot of time and energy. Thus, your packaging game must always be on point.
eCommerce currently makes up almost 8.7% of all retail purchases worldwide. This figure is estimated to double by 2020. With an increasing growth in the growth, it is imperative that sellers are able to leave a lasting impression in the minds of their customers. This is where packaging comes into play. Let's begin with understanding the importance of packaging for any eCommerce business.
Brand Reputation
With eCommerce packaging playing a significant role in the industry, you can use it as a tool to enhance the customer experience exponentially. According to a survey conducted by Smithers Pira survey, 58% of consumers have admitted that packaging damage would deter them from buying a product again from the same vendor. You have been in the buyer's shoes and this is what the idea must be when packing a product. A poor user experience can lead the customer to give up the brand or have a negative opinion about it. Especially, if the user is ordering the product from overseas, it is expected that the product is packaged appropriately. If the packaging impresses the customer, it can lead to them being the advocates for your brand.
Safety
Nobody likes a weak packaging that can't bear the friction of the road or the turbulence of the air. The packaging plays a major role in the safety of the product once it is dispatched from the warehouse till it reaches the customers. India being a tropical country does not have uniform conditions throughout the delivery process. Your product packaging must be such that it can bear slight wear and tear without affecting the product. Thus, if your primary or secondary packaging is not adequate it can lead to packaging tampering and worse, product damage, which in turn will affect customer experience and ultimately will lead to a reduction in sales.
Packaging Influences Perception
A report by Dotcom titled Distribution Packaging Report 2016 quotes 'Half of shoppers (50 percent) say the use of branded or gift-like packaging for online orders makes them more likely to recommend the product to friends, compared to 40 percent in 2015'. Therefore, it is mandatory that your eCommerce packaging be top notch to form a lasting first impression with the customer. If your packaging meets the eye and stays with the customer, it has the ability to attract the eye of many others as well. This can make the customer give you an edge over your competitors.
Publicity via Customer
There is a high probability that if you are still using brown cardboard boxes to ship your products then your customers will refrain from sharing your products on social media sites. The report by Dotcom also found out that 39% of the respondents had shared a picture or a video of new purchases, most commonly using Facebook (84%), Twitter (32%), Instagram (31%), YouTube (28%) and Pinterest (20%). Therefore, for those investing in luxury products, a smooth and beautiful packaging is what attracts them and makes them feel special. This way, you gain publicity via word of mouth and also via social media sites like the ones mentioned above.
Things to Consider in eCommerce Packaging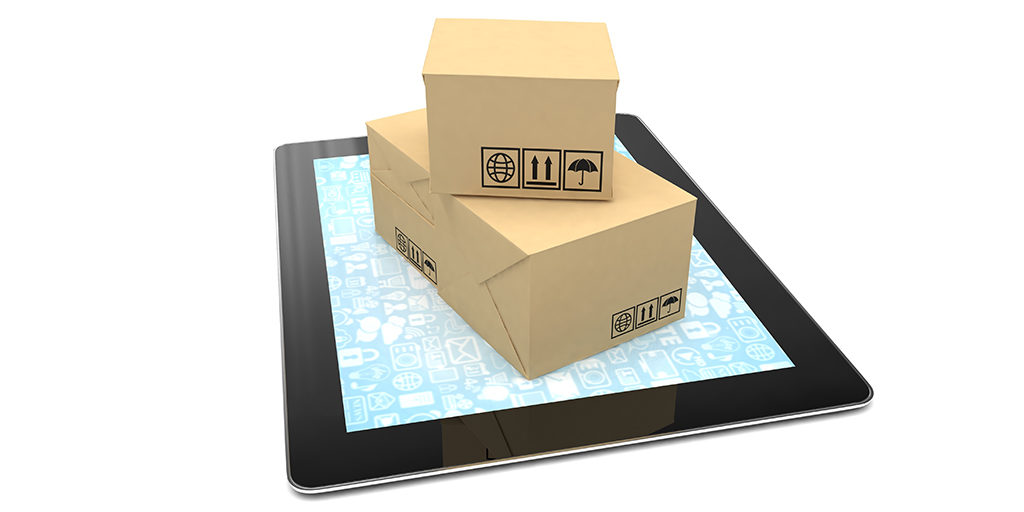 Weight
The weight of the package must be kept in check as the weight of the product will define the kind of packaging material needed.
Size and shape
The length, breadth, and height of the product should be measured properly before packaging. This will determine the size of the packaging material.
Type of product
The kind of product determines the type of the eCommerce packaging technique that needs to be adapted. Also, special requirements can be defined if any.
Value of shipment
If the shipment is of high value then an added layer of protection can be done for the product to ensure complete safety.
Types of eCommerce Packaging Material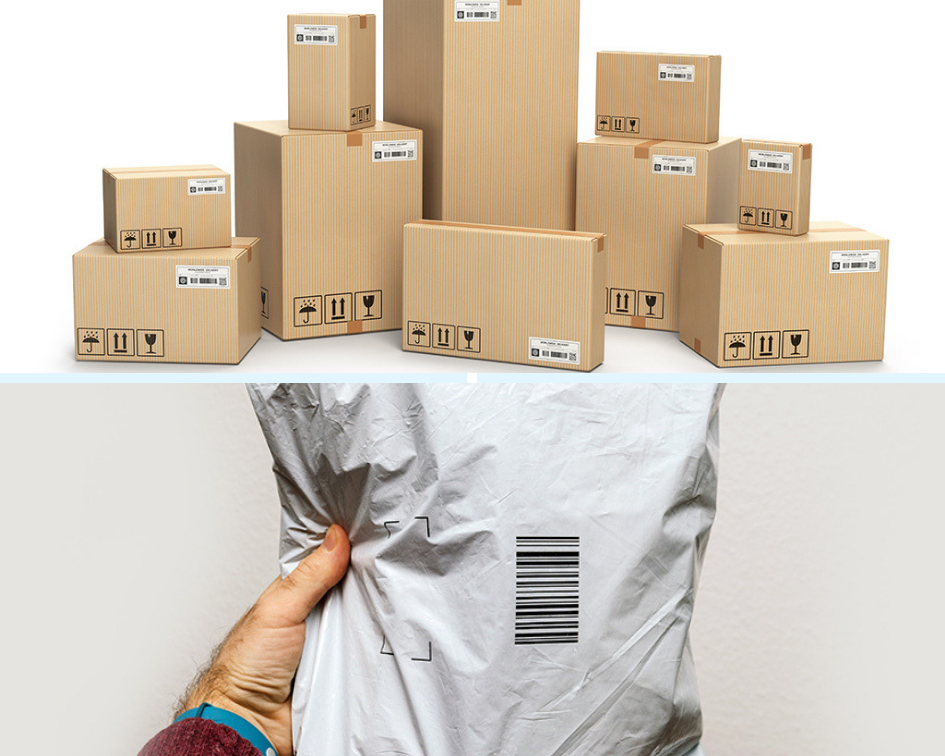 There are mainly two kinds of packaging involved in the packaging of your products – external and internal packaging.
External eCommerce Packaging
This involves parcels and flyer bags. Parcels include corrugated boxes, Double or triple walled boxes. These are used to pack heavy items such as electronic appliances, fruits and also fragile items like glass bottles, cans etc. A Flyer bag can be used to store small items like boxes, makeup products etc. They can accommodate products up to 4kg in weight.
The following table can be used for reference while choosing the right external eCommerce packaging.
Internal eCommerce Packaging
Internal packaging materials include bubble wrap, air bags, cardboard, and foam pellets. These have various functions like cushioning, void filling, protection and dividers, and shock absorption. When packing fragile/special products, it is a must that these products be used in ample quantity along with the correct internal packaging to avoid any tampering.
The following table talks about different kinds of internal packaging material and their function
Steps
in eCommerce Packaging
Analyze
This step involves a proper analysis of your product. The height and weight along with the nature of the product and decide the most suitable packaging for the same. If your product has a different form like liquid or powders and requires special packaging then arrange for the same. Go through packaging regulations by your chosen courier partner and pack the shipment accordingly.
Pack
Choose the eCommerce packaging material for your shipment and place your package into the material. Choose properly lined boxes/bags as the primary packaging and if required make use of a thick secondary packaging as well. Place the item at a distance of 6cm from all the wall of the container. Add in fillers wherever required.
Seal
Seal the package thoroughly from all ends. Make sure you use pressure sensitive and water resistant tapes with a width of at least 48mm. The edges must be sealed securely and the package shall be firm from all ends. If you are making use of more than one layer, make sure there is a tight seal on all layers of the package. Always use H-tape method for sealing your package.
Label
These labels are the package's identity and all the details mentioned on them must be true. Attach the shipping label to the top surface of the package and make sure it even and easily readable.
eCommerce
Packaging Methods
There are various packing methods courier companies recommend. Some of them are as follows:
Basic – Single Box Method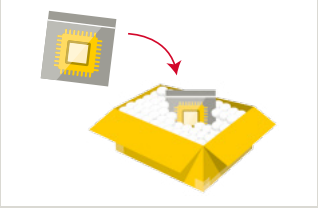 In this method, a single double walled box can be used for packaging the product along with fillers inside. The protection offered by this method is less but it is suitable for small, non-fragile shipments that do not need to be sent very far. A double-walled box can be used for this method with newspaper or loose fillings inside for filling up empty spaces.
Double box or Box-in-box Method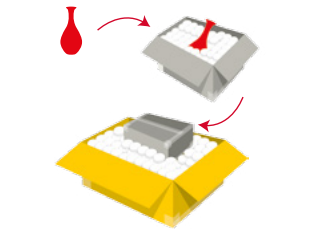 Box-in-box method offers greater protection and is much suited for fragile items like glass etc that require extra protection from friction when being transported. It is recommended that the first box can be the manufacturer's box and a bigger box be used for the secondary package. Fill in the empty space between two boxes using loose fillers like loose-fill peanuts or other cushioning material.
To know more about the eCommerce packaging practices of logistics companies, you can refer to their website where you will find detailed instructions about the kind of material and methods you must use for packaging your items. Some great reads are the instructions of FedEx and DHL.
A small eye for detail to packaging and shipment can help you go a long way! Make sure you pay special attention to these and pack accordingly.
What are the different types of packaging I should consider?
The different types of packaging you can consider include –
– Paperboard boxes
– Corrugated boxes
– Plastic boxes
– Rigid boxes
– Poly bags
– Foil sealed bags
What if I don't add dunnage in my packaging?
It can cause damage to your product as it would be safe from friction while shipping
Do fragile items have different packaging requirements?
Yes. Fragile items must be packaged with multiple layers of packaging along with suitable dunnage. Also, it must be mentioned on the package that the product inside is fragile.
Calculate Your Shipping Costs Now