Online Marketing
Online Marketing For eCommerce Business Platform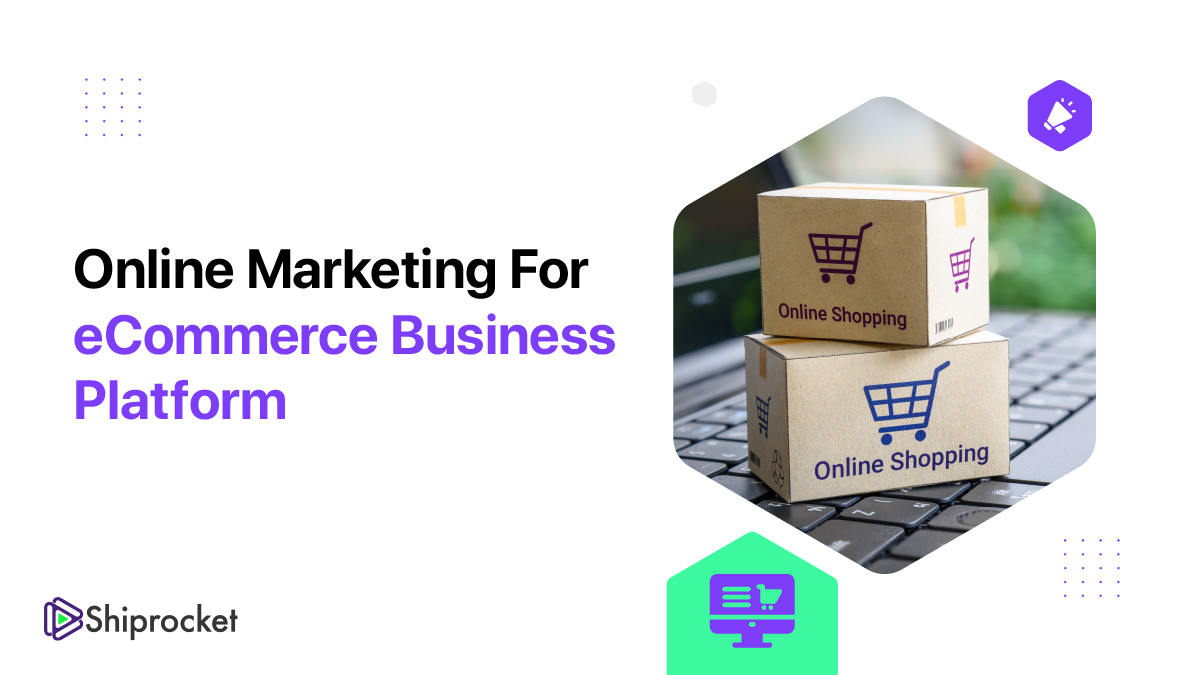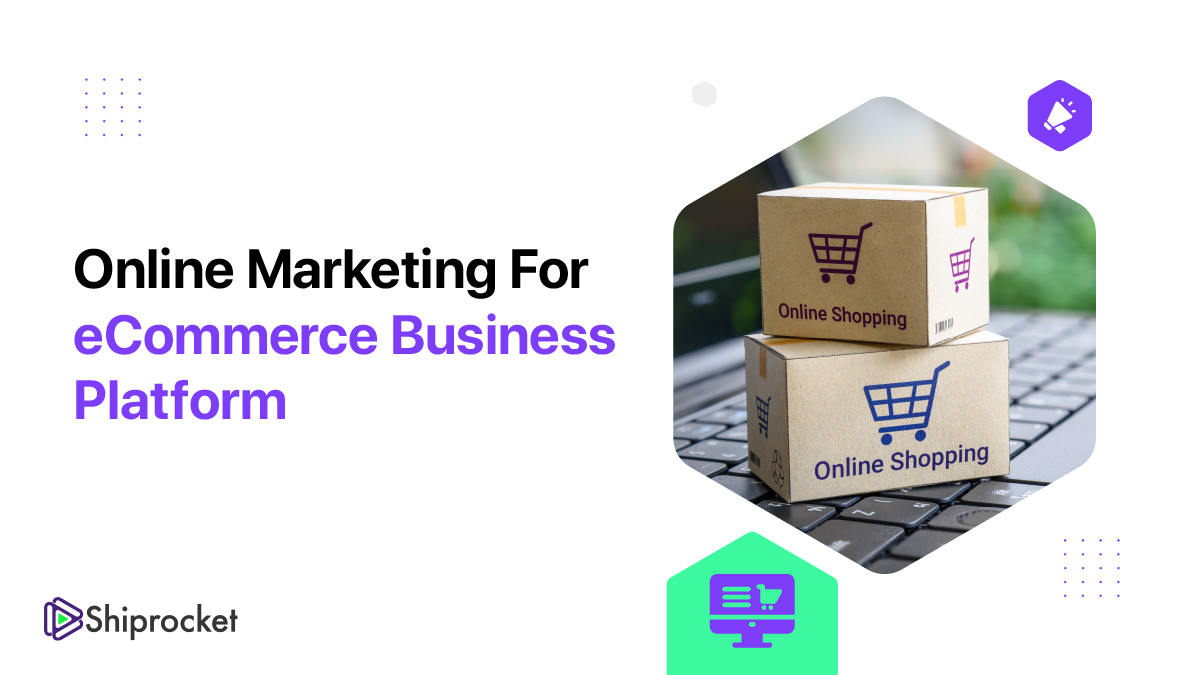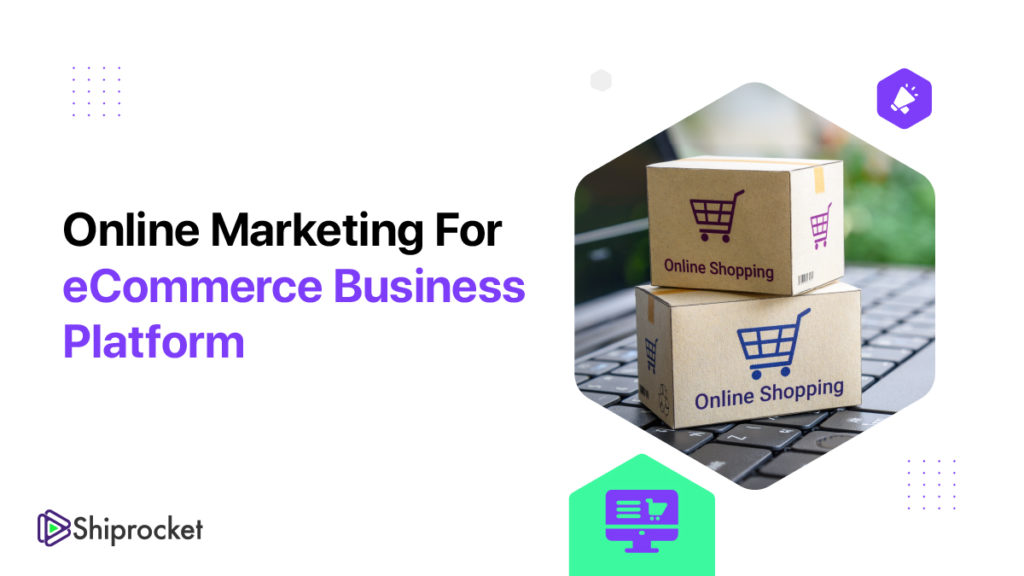 "Marketing is no longer about the stuff that you make, but about the stories you tell" – Seth Godin.
Introduction:
Internet marketing, web marketing, and digital marketing describe online marketing. The term "online marketing" refers to a set of tools and methods for promoting products and services over the internet. Because of the additional channels and marketing techniques available on the internet, online marketing encompasses a broader range of marketing features than traditional corporate marketing. Social media marketing (SMM), search engine optimization (SEO), pay-per-click advertising (PPC), and search engine marketing are some of the branches (SEM).
The Indian Digital Marketing market is majorly impacted by the global digital marketing industry, Which reached a value of nearly USD 353 billion in 2020. The global industry is rising at a CAGR of 17.6% to reach a value of more than USD 930 billion by 2026. The market's primary driver is the growing global population's increasing affinity towards digital media channels.
Online Marketing:
Online marketing is also known as Internet Marketing; Digital Marketing uses web-based channels to promote, market, and advertise a company and its brand. It is the practice of web-based media to spread a message about a company's brand products or services to its potential customers. The methods and techniques used for online marketing include email, social media, display advertising, Search Engine Optimisation, Google AdWords, and more.
The marketing objective is to reach the target audience through the various channels where people spend their time reading, surfing, shopping, and socializing online.
The Global adoption of the internet for business and personal use has generated new advertising and marketing channels. Online marketing uses primarily digital mediums to attract, engage and convert virtual visitors to customers.
Online marketing is different from traditional marketing, historically including print, billboards, television, and radio advertisements. The price to market products and services was often exceedingly high, and traditionally it wasn't easy to measure. Today anyone with an online business can utilize online marketing to grow their business by creating a website and building marketing campaigns at little to no cost.
Benefits of Online Marketing:
A key benefit of using an online channel for marketing a business or product is the ability to measure the impact of any given channel used to market your brand. Its analysis can also help know which channel is more effective at acquiring valuable customers. And which channel will help to reach a broad audience more effectively. Online marketing offers your business a transparent outlet for measuring and assessing the performance of your marketing and advertising strategies. Not to mention, it provides a level and cost-effective playing field for your company to compete with competitors.

Online Marketing Tools:
If you want to reach your target audience and grow your online business, then it's very crucial to select the right communication channel to reach your target audience. Only the perfect communication channel can help you to climb up your business. Keep in mind your target audience selects the tools that can be helpful to reach them.
The communication channel and the tools used should have a clean and transparent approach to reaching out to your audience. One should have an in-depth understanding of the concept and various media involved.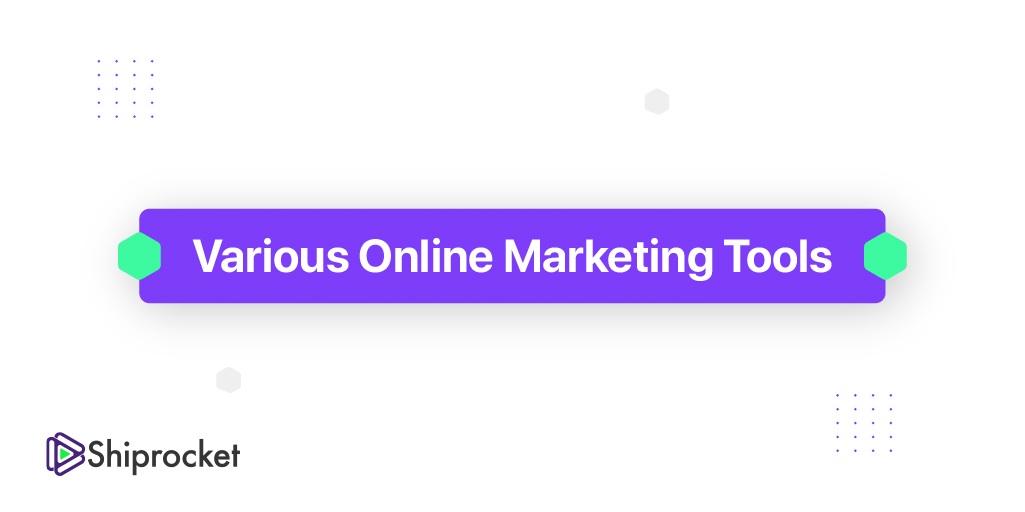 Some of the Online Marketing Tools are:
• Social Media Marketing
• Search Engine Optimisation
• Display advertising like LinkedIn ads on Google display network
• Online Events and Webinars
• Content Marketing
• Video Marketing
• Marketing Automation
• Customer Relationship Management (CRM)
• Pay-Per-Click Advertising like Google ads
• Affiliate Marketing
Online marketing creates many opportunities for businesses to grow via the internet and build their audiences. Due to the virtual nature of the message, the process has become impersonal, so marketers should have a strong understanding of their customer's needs and preferences. Before reaching the target audience, proper surveys and campaigns should be conducted to know your audience mindset. And this will automatically help you choose the right tool to make it more effective.
Why Online Marketing is essential for eCommerce Business:
E-commerce generates significant revenue through digital marketing because it aids in acquiring customers and brand value. Before purchasing a product, customers no longer rely solely on content or word-of-mouth; they ensure that they read product reviews on all platforms where the product is featured.
According to a recent study, 37 million social media visits resulted in around 529,000 orders. Among the others, Facebook aids in increasing website traffic, which leads to sales, which account for an average of 85 percent of all charges.
Customers are easily distracted. So it becomes critical to attract their attention. This is where Digital Marketing comes in to help E-commerce businesses overcome such issues.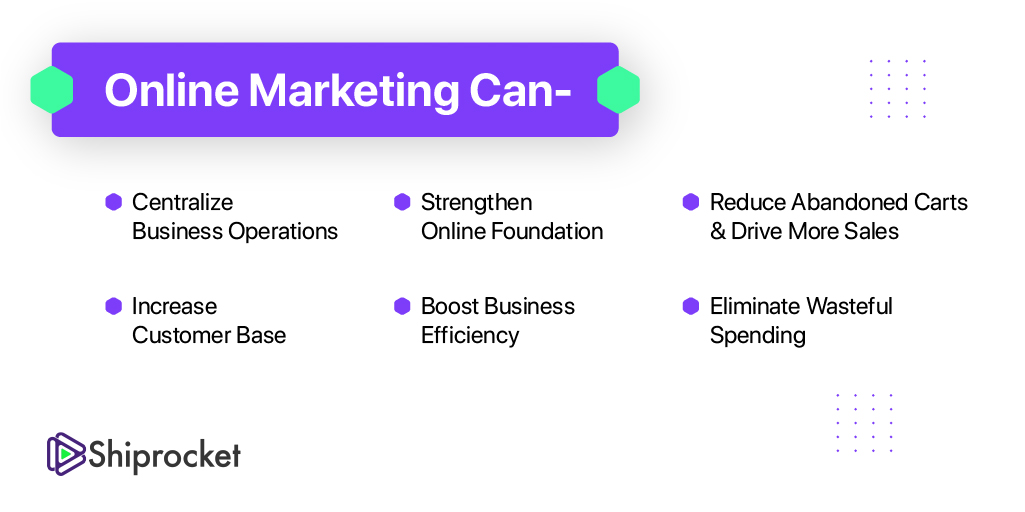 Through Online Marketing, one can:
Centralize Business Operations: eCommerce online marketing allows you to create an organized system of siloed channels. Utilize data tracking tools to monitor your leads and brand interactions, get access to multi-channel product listings, reach customers from across online platforms and optimize your management operations.
Strengthen Online Foundation: Create repeat consumers by putting your brand before prospective purchasers. SEO, social media brand management, and conversion rate optimization are eCommerce marketing solutions (CRO) examples. These methods, when correctly implemented, can help you improve your internet reputation and expand your reach.
Reduce Abandoned carts and drive more sales: 69.23 percent of shopping carts are abandoned during the checkout process, according to the Baymard Institute. You can persuade online shoppers to return and complete their original purchase by combining email marketing and eCommerce optimization services.
Increase Customer Base: Expand your business by reaching out to a larger audience. eCommerce marketing provides several options to connect with millions of potential customers worldwide and generate leads for your website. More importantly, your eCommerce site enables you to grow your business without having to relocate or change locations.
Boost Business Efficiency: You may successfully scale your firm, expand your product ranges, and minimize duplicate duties with the support of a reputable eCommerce marketing company. You can use data-driven techniques to integrate your marketing goals with eCommerce digital marketing.
Eliminate Wasteful Spending: eCommerce web marketing is a cost-effective way to meet your company's goals. For your eCommerce marketing strategy, acquire detailed insights, track your budget, and optimize expenditures. You may receive targeted results while keeping your spending in check by allocating at least 10% of your annual revenue to web marketing.
Online Campaign to Turn First-Time Buyers into Repeat Customers:
Low conversion rates are generated by online vendors that fail to advertise and animate their products on their eCommerce site. To turn first-time purchases into loyal customers, improve your user experience and develop a customer-centric eCommerce marketing plan. Here are four effective marketing strategies for encouraging that second purchase.
Deploy Content Marketing with Blogging, Podcasts, Guest posting, Video content & Long-form content.
Generate User-generated content.
Email marketing combined with social media.
Create a customer loyalty program.
Conclusion:
An E-commerce platform can't grow naturally in a short time. Online marketing can help your business grow by capturing maximum attention from target audiences and converting those leads into sales. Also, keep in mind that more online marketing channels will emerge in the future, so have a good handle on the ones listed above before moving on to the new ones.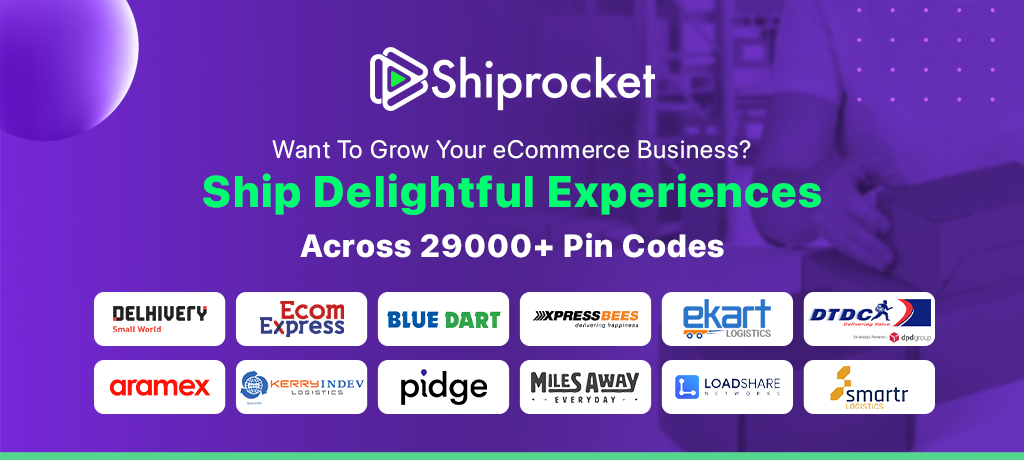 Calculate Your Shipping Costs Now