Top 7 Tips to Scale Your Sales This Christmas Season
Introduction
As the Christmas season approaches, businesses are in for a rollercoaster. It is undoubtedly one of the most crucial times of year for retailers to gain more customers, maximise sales, and establish long-lasting customer relationships. Businesses worldwide offer special deals, unique product hampers, and promotions during Christmas to increase sales and revenue.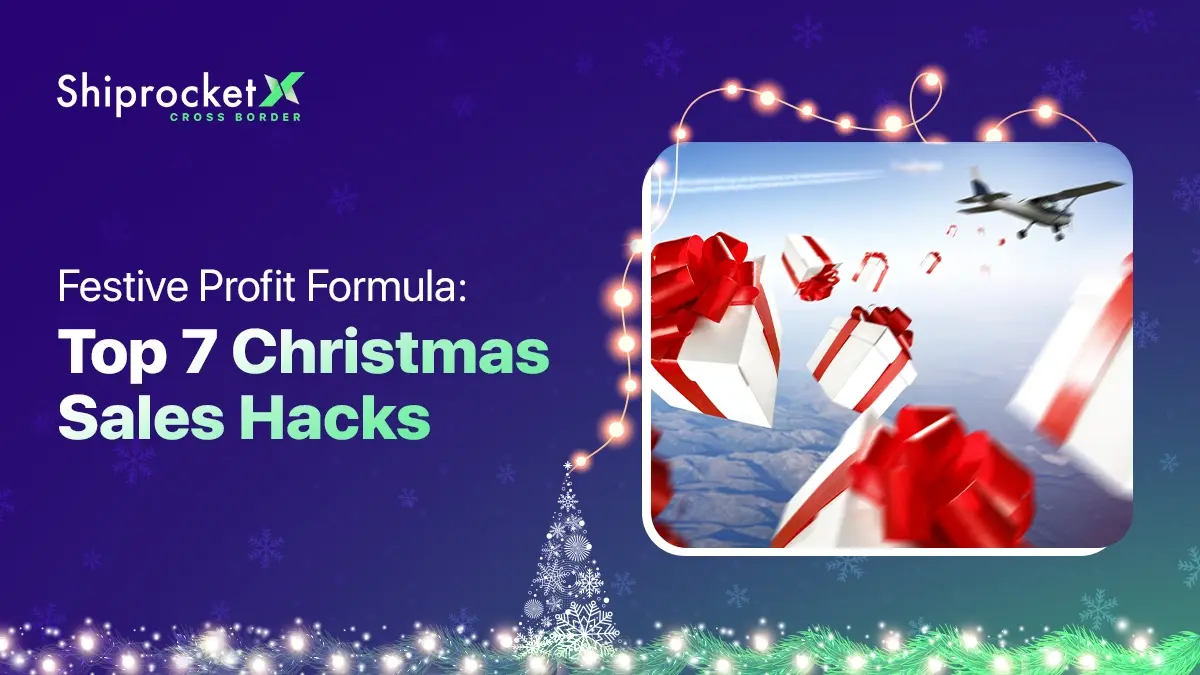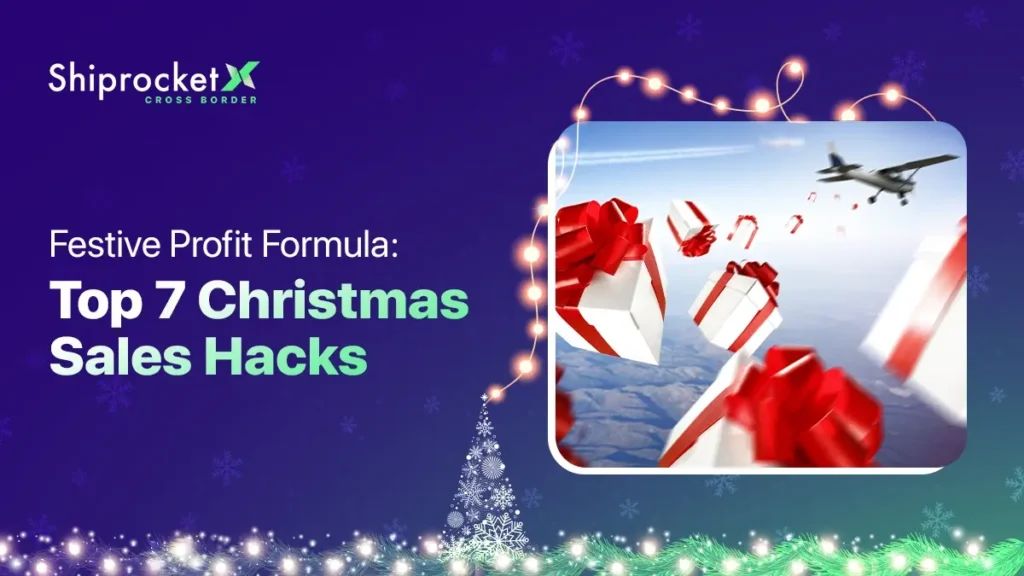 For customers, the Christmas season is a time of joy and happiness. They buy gifts for their friends and family as a gesture of love and affection during this season. In fact, the Global Data survey of more than 55,000 consumers found that shoppers spend 6.5% more during the Christmas season.
However, an increase in demand can lead to unorganised business processes, hampering sales. That's why we bring you the top 7 tips to help improve sales during the Christmas season.
7 Tips to Improve Your Sales This Christmas Season
Below, we share some of the most effective ways to increase sales during the Christmas season:
Start Early but End Later:
Most people love shopping. But this craze rises even more during the holidays. Shoppers are constantly on the lookout for deals and discounts. Hence, you can easily win the match by starting your holiday marketing earlier than your competitors and even prolonging your promotions and discounts to last longer than theirs.
Generate Buzz with Promotions, Discounts, and Bundles:
Buyers' excitement during the Christmas season hits the roof and is accompanied by a feeling of urgency when there are sales and promotions. They are strong inducements to buy, that satisfy both sellers and buyers; the seller generates more sales, and the buyer gets more for their money. According to a recent customer poll, 79% of respondents said that promotions, discounts, and deals have the most influence on their holiday shopping decisions.
Several marketing techniques and strategies are extremely advantageous to clients and help them meet various objectives and goals. You can attract bargain hunters, promote repeat business, and increase overall sales by providing customised incentives for different consumer types. Giving gifts can be made simpler by bundling comparable things.
Another strategy that entails running a pop-up sale with internet deals can be used to elevate sales during the peak Christmas season. Using this enticing trick, you can extend your discount or provide a special offer valid for a limited time. For example, you could raise your 30% discount to 50% off for a single hour. You can use the same strategy repeatedly throughout the sales day to maximise your profits.
Several retailers deploy this trick about 2 to 3 times throughout the sale period to enhance revenue. Businesses can easily make their highest revenues during holiday discounts using this tactic. Here are some other pointers for utilising time-limited or hourly sales:
Employ countdown clocks and pop-ups to inform buyers and consumers of your temporary sales.
Using distinct discount coupons and other promotional deals for every sale to keep tabs on very well-liked offers or window periods.
Employing social media and your website to advertise the sale.
Offer Competitive Pricing:
Shopping during the holidays is a time of increased consumer expenditure that inevitably makes people price-sensitive. Buyers must get the most for their money when they shop and always search for the best deals, discounts, and offers. You can attract both new and existing clients by providing reasonable prices. Moreover, low pricing can stimulate demand for goods and services, increasing the amount of transactions and income generated. Since customers can quickly compare costs across platforms and marketplaces with a single search, pricing wisely is crucial for online shopping.
By selling goods and holiday-oriented products at affordable and competitive prices, a seller can gain a customer's trust and confidence for the foreseeable future by showcasing their dedication to delivering value for the money.
Create a Solid Return Policy:
The Christmas season also has a downside. The biggest drawback to this happy gift-giving season is that not every gift will satisfy the requirements and tastes of the one receiving the present. Customers are likely to return their purchases. Even though this opportunity could seem tedious and overwhelming, it actually offers you a fantastic chance to establish a lasting relationship with the clients.
However, buyers ensure that your return policy is sound before purchasing the presents. Providing an efficient, prompt, and effective solution to their needs- locating a more suitable item in-store or returning their money—is ideal for building enduring relationships with your customers.
Forecast Your Inventory and Set Yourself Up for Success:
Planning for the worst is a strategy that applies to everything and is not really a new concept. It is a plan that allows you to prepare for anything that might happen, and it makes you a lot stronger and able to keep up. Similarly, inventory replenishment and stocking require preparing for the worst during Christmas. During the Christmas season, several vendors experienced a significant increase in sales.
If you are unaware of your backstock, you could potentially suffer from your success during the busiest selling season of the year. No seller wants to run out of goods during this time. Consult your suppliers as soon as possible to ensure you have sufficient inventory to maximise holiday sales.
Make the Post-Purchase Experience as Enjoyable as Shopping:
The Christmas season is often accompanied by many problems like misplaced or delayed gifts, order discrepancies, or even product loss during shipping. It could be a result of any number of circumstances. That is why making the post-payment or purchase experience enjoyable is crucial. Providing features that enable you to resolve any matter within a few minutes with the proper internal customer service procedures helps you do so easily.
Establishing a three-fold consumer service that is effective and emotionless might just do the trick. There's no need to start a yelling war with your clientele to blow the fuse. You can recommend one or more of the following customer service options to your client: a cutting-edge online claim management platform, a dynamic live chat feature, or a traditional customer care service (such as an email address or phone number).
Shiprocket X: Drive Your Sales Up This Festive Season
The happiest time of the year is probably Christmas; people ship and buy presents for their loved ones worldwide. With Shiprocket X, you can handle all of your supply chain and logistics requirements and the holiday market's unpredictable and changing demands. They have implemented a complex and all-encompassing end-to-end solution model for retail and eCommerce firms, made possible by AI and ML-based technology to optimise their operations.
Their B2B and B2C operations are designed and divided to maximise efficiency and provide a superior customer experience. With timely, reasonably priced, and secure delivery, Shiprocket X effortlessly meets all your objectives.
Conclusion
Christmas certainly is a time for joy and happiness across the world. However, it is an extremely difficult time for most businesses. Businesses need to use dynamic demand planning techniques to effectively estimate inventory requirements during the Christmas season when there is a sudden rise in demand for certain holiday-based products. You can also use the above tips and tricks to determine stock levels.
You may find out your best-selling products, how many units you've sold, and more by using data from previous sales. Retailers and merchants resort to manual methods to forecast demand. However, this manual process is tedious, time-consuming, and prone to human errors. But if you implement the best practices mentioned above, you can increase sales this Christmas season.
What are 3 ideas to improve sales during Christmas?
The three best ideas to increase sales in the Christmas season include aligning your marketing and sales efforts, offering special deals and discounts, and improving your customer experience.
How do you attract customers for the Christmas season?
You can attract customers during the Christmas season by creating a marketing plan, getting active on social media, promoting your offers and discounts, offering product hampers, and more.
Do sales increase during Christmas?
Yes. Sales are most likely to increase during Christmas. It's because, during this season, people spend more on gifts, decorative items, and other festive products.
What is the importance of Christmas sales?
There are several reasons why Christmas is important for retailers. It is characterised by increased customer demand, more sales, higher revenue, and bigger opportunities for businesses to establish long-lasting customer relationships.
Calculate Your Shipping Costs Now