Top Options to Raise Startup Capital for your Business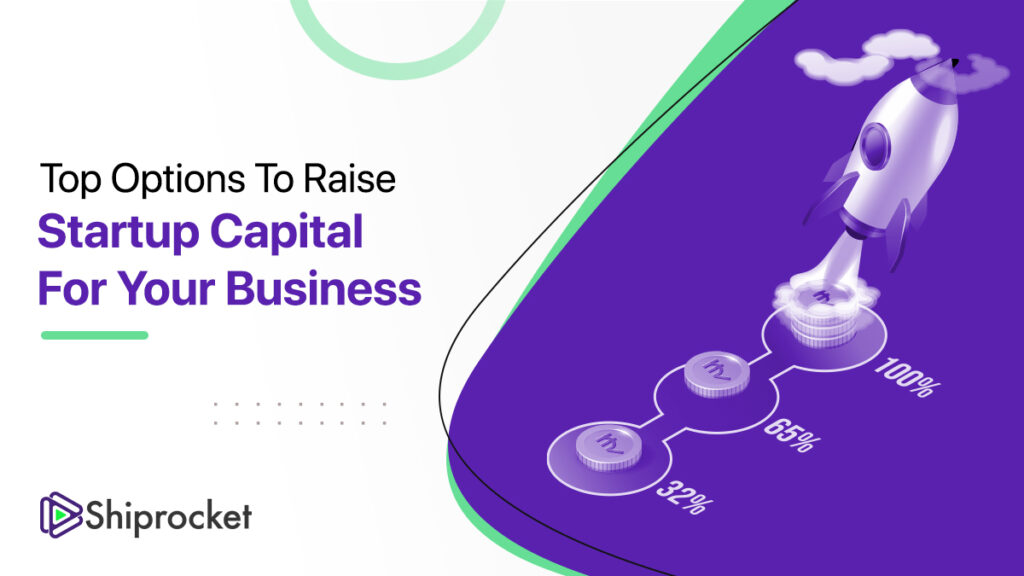 According to a recent survey, about 94 per cent of new firms fail in their first year. One of the most common reasons is a lack of funds. Capital is the lifeblood of any company. It requires the use of cash as fuel. Entrepreneurs ask, "How can I finance my startup?" at practically every step of their business. When you need money is mainly determined by the nature and style of your firm. However, if you've decided that you need to raise funds, the following are some of the several financing options open to you.
Bootstrapping your Startup Business
Without any traction and a plan for possible success, first-time entrepreneurs have difficulty securing capital. Self-funding, often known as bootstrapping, is an excellent approach to getting money for a startup, especially if you're just getting started. You can invest from your cash or enlist the help of relatives and friends. This will be simple to raise due to fewer formalities and compliances and lower raising costs. In most cases, relatives and friends are willing to work with you on the interest rate.
Self-funding or bootstrapping should be considered as a first funding option because of its advantages. When you have your own money, you are tied to the business.
Crowdfunding is a Funding Option
Crowdfunding is a relatively new method of funding a startup that has recently gained much traction. It's the equivalent of simultaneously getting a loan, pre-order, contribution, or investment from multiple people.
This is how it works with crowdfunding – On a crowdfunding platform, an entrepreneur will post a detailed description of his firm. He will state the aims of his firm, strategies for turning a profit, how much funding he needs and for what reasons, and so on. Consumers can read about the business and donate money if they like the idea. Those who donate money will make online commitments in exchange for a chance to pre-order the goods or present. Anyone can donate money to help a company that they believe in. Also, bear in mind that crowdfunding is a competitive place to raise funds, so unless your firm is excellent and can attract regular consumers with only a description and a few photographs on the internet, you may not find crowdfunding a viable option.
Get Angel Investment in your Startup
Angel investors are individuals with extra income and a strong desire to invest in new businesses. In addition to funding, they can provide mentoring or advice. They also collaborate in groups of networks to screen proposals jointly before investing.
They would rather accept more risks in their investments for higher profits. This type of investment is most common in a company's early phases of development, with investors expecting up to 30% equity. Many well-known companies, such as Google, Yahoo, and Alibaba, were founded with the support of angel investors.
Get Venture Capital for your Business
This is where the large wagers are placed. Venture capital funds are professionally managed funds that invest in high-potential businesses. They frequently invest in companies with their own money and depart when they go public or are acquired. VCs give knowledge and coaching, and serve as a litmus test for the company's long-term viability and scalability.

Raise Money through Bank Loans
Banks are usually the first place that entrepreneurs think about when it comes to funding.
For enterprises, the bank offers two types of funding. The first is a working capital loan, whereas the second is funding. The loan required to run one complete cycle of revenue-generating operations is a working capital loan, and hypothecating stocks and debtors usually determine its limit. The standard process of sharing the business plan and valuation details and the project report on which the loan is sanctioned would be followed when seeking funding from a bank.
SME financing is available from almost every bank in India through various initiatives. Leading Indian banks, such as Bank Of Baroda, HDFC, ICICI, and Axis, offer more than 7-to 8 various collateral-free business loan choices. For more information, see the websites of the different banks.
Conclusion
While the abundance of lending choices may make getting started simpler than ever, innovative business entrepreneurs should consider how much financial support they require. You'll almost certainly need outside funding if you want to expand quickly. You may be unable to take advantage of market opportunities if you bootstrap and remain without external finance for an extended period. Invest in decent accounting software and maintain your funds to handle these problems. It's better to start with solid corporate governance from the outset, as it may be challenging to go back later and try to exercise fiscal discipline.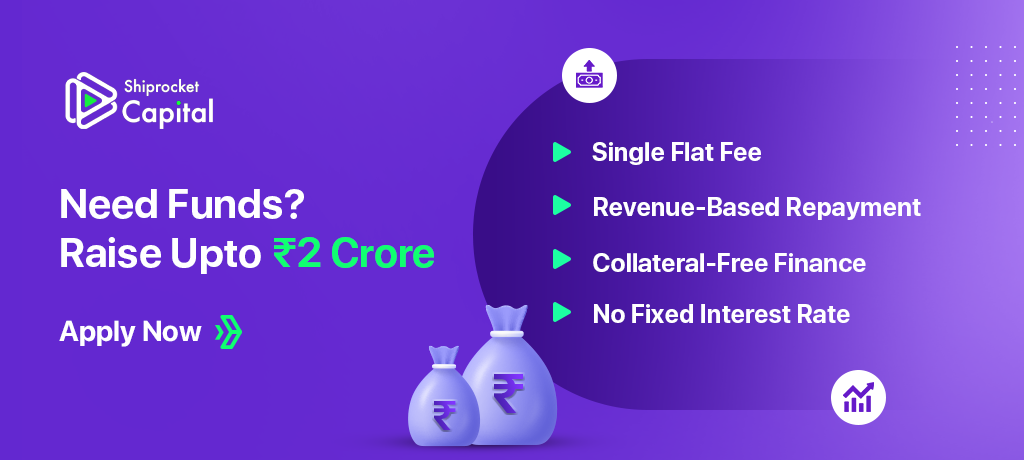 Calculate Your Shipping Costs Now