Ultimate List Of Prohibited Items For International Shipping
Most sellers today aim for International shipping. With the shipping laws becoming more conducive and various incentives increased for sellers, the idea of global selling seems more lucrative than ever.

Few products do very well in the International market compared to others. According to eBay's report, products like art décor, jewelry, leather goods, health/beauty products, sports goods, etc. are few of the top performing ones.

Some sellers believe it is possible to ship anything and everything when they tie up with a carrier partner, but that is not true. According to the norms laid out by the ministry of trade, various items are prohibited from shipping. This means they cannot be exported from one country to another. Each country has different items specified by their government. Carriers like DHL, FedEx, etc., also follow these norms and proceed accordingly.

This blog talks about the different items that are prohibited for export from India. Make sure to keep these in check before you send your package to your client.

When shipping to a foreign destination, carriers follow a list of prohibited, restricted and dangerous goods. Each segment has its significance.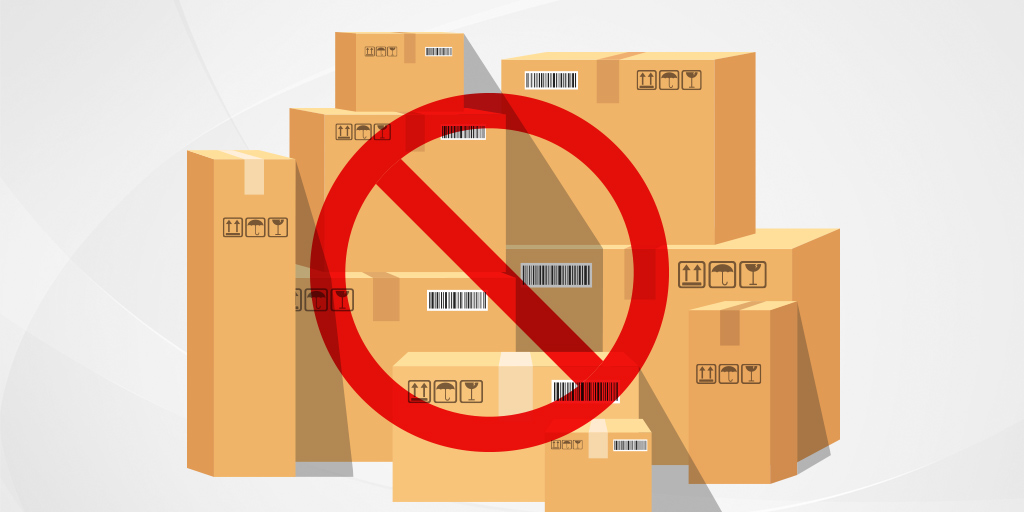 1) Prohibited Items
These are the products which cannot be shipped at any cost. They are banned and will not be accepted by courier partners at any cost.

Here is a list of globally prohibited items:
Live Animals

Hunting (Animal) trophies, animal parts such as ivory and sharks fin, animal remains, or Animal-by-Products and derived products not intended for human consumption, prohibited for movement by the CITES Convention and/or local law.

Human remains or ashes

Bullion (of any precious metal)

Cash (current legal tender)

Loose precious and semi-precious stones

Complete firearms, ammunition, explosives / explosive devices

Illegal goods, such as counterfeit goods and narcotics
2) Restricted Items

These items are not entirely banned, but they can be shipped with a few restrictions. They might have a limitation on quantities, packaging or other restrictions. Additionally, they would require an exclusive license or permit for export to the destination of your choice.
Here are the restricted items you must know about:

Class 3 Flammable Liquids

Explosives (e.g., airbags, small arms ammunition, and model rocket motors)

Non-Flammable, Non-Toxic Gas

Flammable Solids

Any transaction involving International Traffic in Arms Regulations (ITAR) or other commodities subject to import licenses

Artwork, archeological artifacts, and antiquities

Biological agents, etiological agents, and hosts and vectors of human disease

Class 8 Corrosives

Class 9 Miscellaneous (e.g., self-inflating life rafts, lithium batteries, and dry ice)

Flammable Gas

Spontaneously Combustible Flammable Solids

Dangerous When Wet Flammable Solids

Oxidizers

Organic Peroxides

Toxic Substances (solid or liquid)

Flowers

Fresh foodstuffs

Gems, cut or uncut

Hazardous materials/dangerous goods and radioactive materials

Household goods and personal effects

Lithium ion and lithium metal batteries

Medical Devices – must verify that the accepting warehouse complies with state requirements/licensing/permits for distribution of medical devices

Microchips, computer chips, microprocessors, central processing units (CPUs) and mobile telephones

One-of-a-kinds/irreplaceable articles such as artwork valued between US$250,000 and US$500,000 each and other single items valued at US$250,000 and higher

Other perishables

Precious metals such as gold, silver, and platinum in the form of scrap, dust, sulfides, residue, industrial preparations such as silver powder and silver termination paste, and jewelry

Project cargo

Retail tobacco products

Tranquilizing guns and ammunition

Transportation moves for and on behalf of the U.S. government/Department of Defense contract products or other governmental agencies, wherever located that require specific licensing in advance of any move

3) Dangerous Goods

These are products that require utmost care and attention when being shipped. If not dealt with care, they can be hazardous to the handler. DHL is an expert in carrying dangerous goods. Dangerous goods regulations are looked after by the International Air Transport Association(IATA) and ADR.

Here is a list of dangerous goods

Any aerosols, including hairspray and deodorants

Airbag inflators and modules or seat-belt pretensioners

Alcoholic beverages containing > 24% alcohol by volume

Batteries classified as dangerous such as wet spillable/non-spillable lead-acid/alkaline batteries

Batteries/cells including lithium-ion/polymer/metal – alone and in or with electronic devices

Carbon dioxide, solid (Dry Ice)

Corrosives such as acids, corrosive paint, and dyes, rust removers

Environmental waste including used engine oil and used or damaged batteries

Explosives or ammunition such as fireworks, flares, and sparklers

Flammable liquids such as acetone, lighter fluid, solvent-based paints

Flammable solids including magnesium and potassium

Gases including flammable, non-flammable, compressed and toxic gases such as fire extinguishers and scuba tanks

Infectious and/or biological substances expected to contain pathogens or other agents such as bacteria, viruses, parasites, prions

Matches, lighters or lighter refills including cigarette lighters containing petrol and butane lighters

Oxidizing materials or organic peroxides such as disinfectants and hair dyes

Pesticides, toxic herbicides, and insecticides or poisons toxic substances



By keeping these lists of products handy, you can save up on time, effort and be prepared for any obstacle you may face. Awareness is the most necessary step for running your business!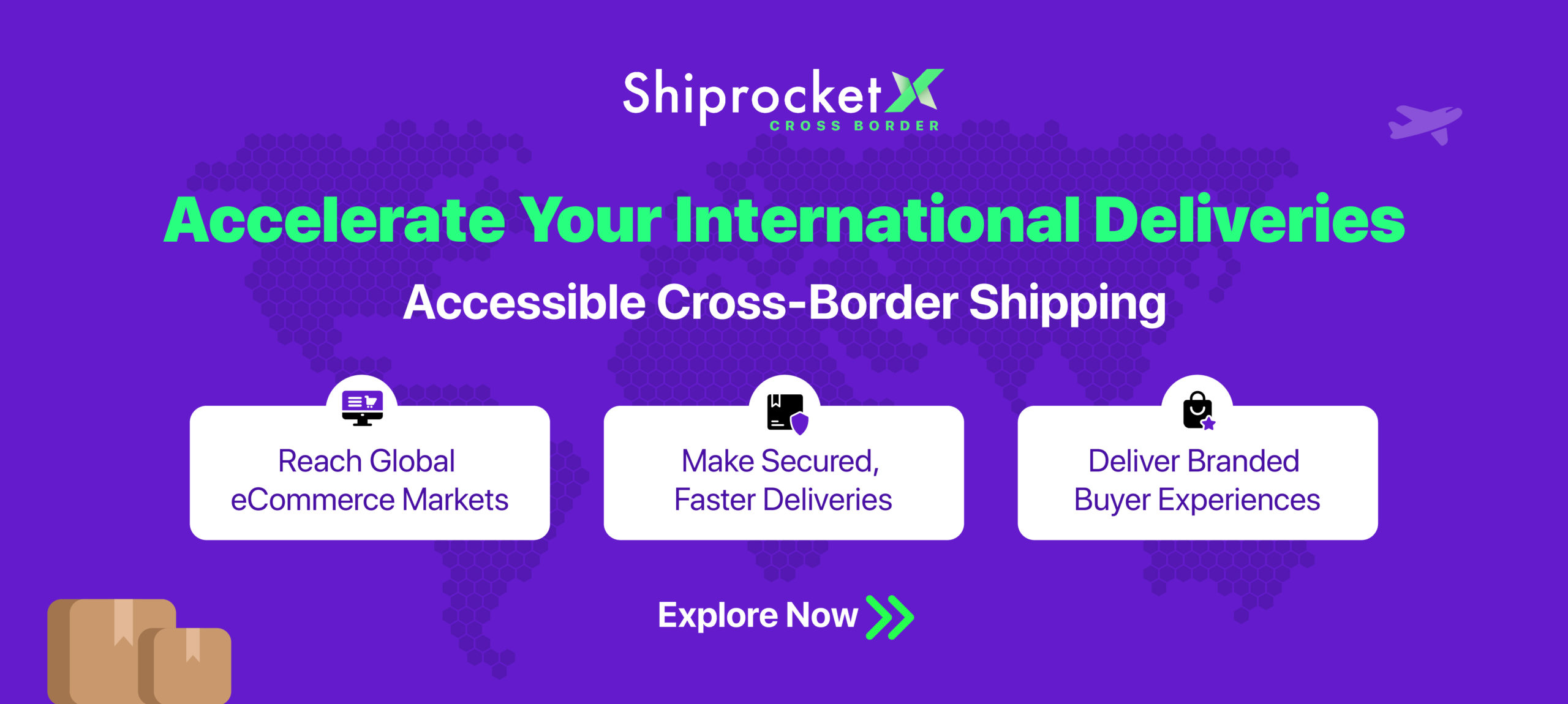 Calculate Your Shipping Costs Now