Understanding Retail Marketing for Getting More Customers
The current retail market is a blend of design and experience in both physical and digital spaces. Retail marketing encompasses every detail, from the moment the customer visits a website or the store, the sensory or psychological effects, physical or digital space comfort, shopping experience, and how the consumer exits the store (both online and offline).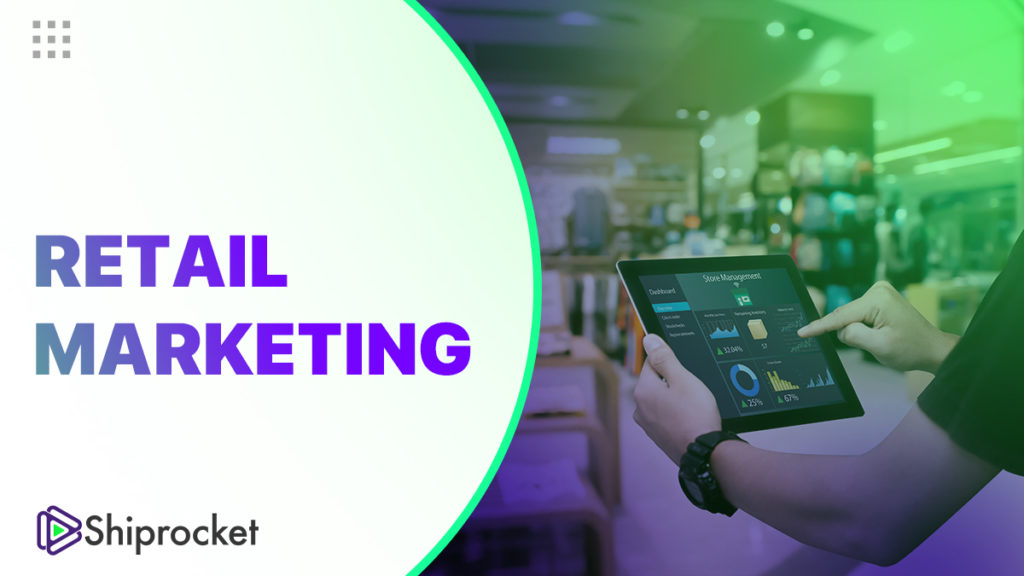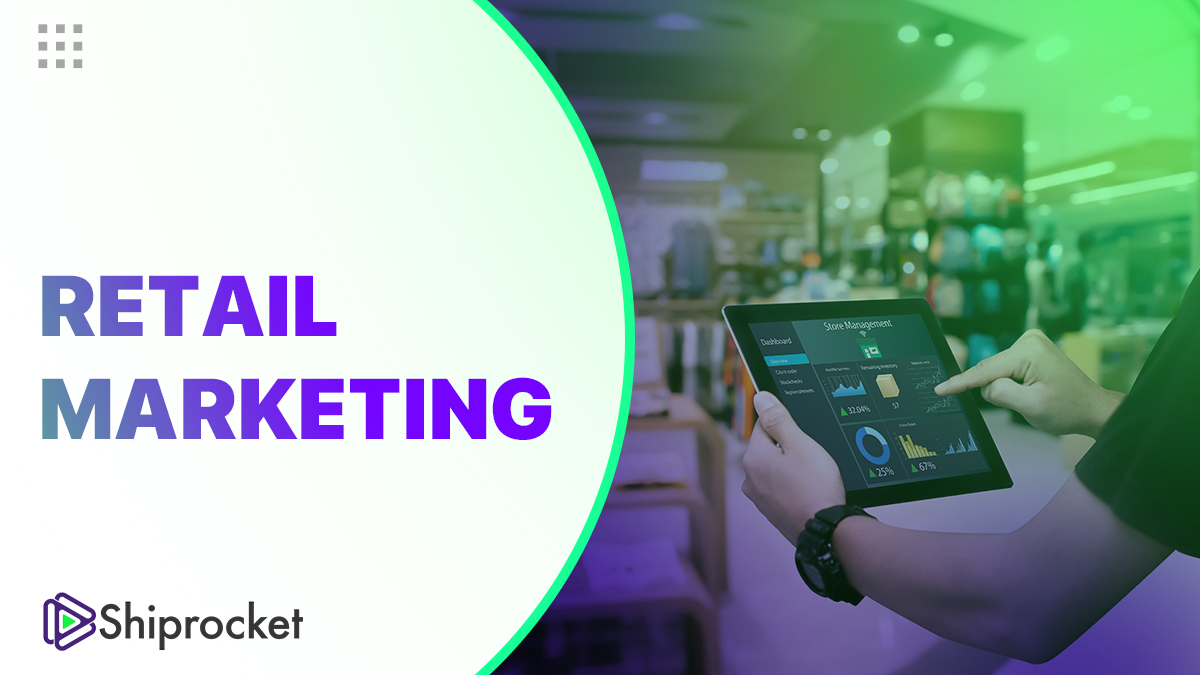 What is Retail Marketing?
Retail marketing increases knowledge and awareness of a product or brand to acquire more customers and boost sales and profits. While typical retailing entails selling products to customers, this type of marketing adds value to the retailing process. Promoting a product, building relationships with customers, and setting prices that will draw in customers are all essential components of effective retailing. Retail marketers may include advantages such as cost savings, convenience, or premium packaging with the purchase of a product to enhance customer value.
Why is Retail Marketing Important?
Retail marketing assists in the sales of goods to consumers. Here are some of the reasons why it is essential.
It Increases Customer Satisfaction
Retail marketers utilise market knowledge and research to discover new ways to boost customer satisfaction. Typically, they provide buyers with basic things at reasonable costs in convenient locations, including digital shops or mobile applications. Many retail stores also offer credit options to help customers buy products they like.
Collecting & Utilizing Market Data
Retail marketers frequently have extensive knowledge of consumer preferences and purchasing patterns. They can provide manufacturers or suppliers with better product development knowledge and marketing initiatives using market data as a guide. Since higher-quality products may boost sales and retailer profits, this is frequently advantageous for retailers, producers, and suppliers.
Aids Small Businesses
Due to its emphasis on attracting customers with promises of value, retailing can assist small producers in moving products. The company can emphasise other differentiating features like affordability and ease rather than investing money in marketing.
Types of Retail Marketing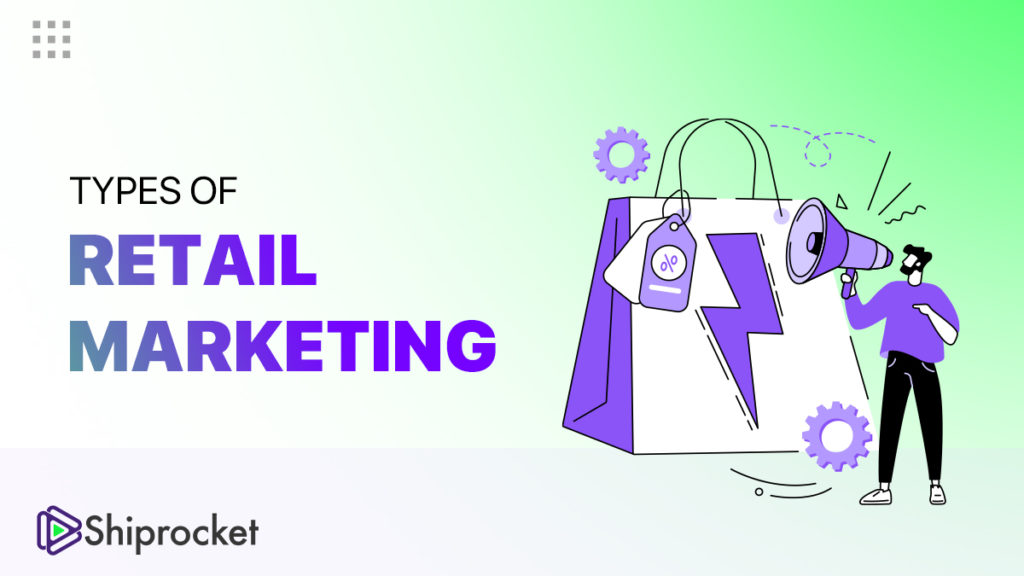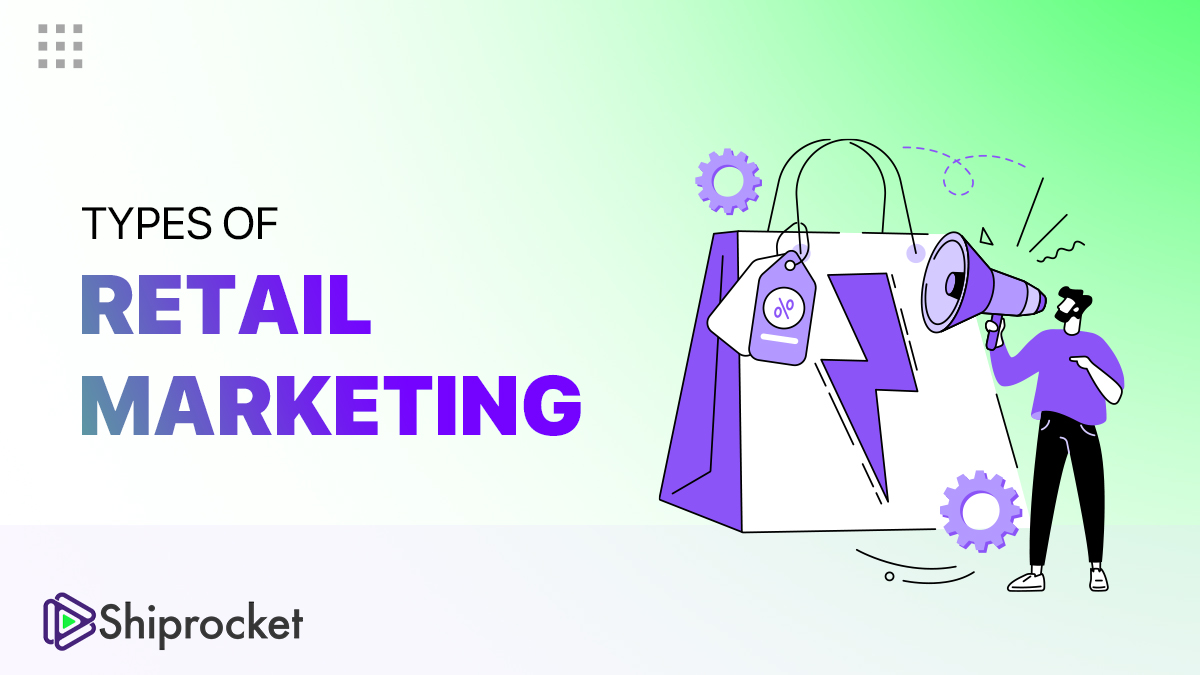 In-store Marketing
Any promotional activities in your store are referred to as in-store marketing. Customers are provided with a comfortable experience while products are promoted. In-store marketing aims to keep customers interested throughout their shopping experience. Examples of in-store marketing include in-store displays featuring particular products, offering samples of new products, having a suggestion box and in-store promotions encouraging customers to walk into your store and ultimately make a purchase.
Traditional Marketing
Traditional marketing is locating a target demographic using offline media such as print advertising or billboards. Even while traditional marketing is no longer as effective as it once was in many sectors, local audiences can still be reached effectively using digital marketing, which includes channels like flyers and brochures, direct mail, newspaper ads, event marketing, referral marketing, and radio ads.
Digital Marketing
Digital marketing is using online channels to advertise your business or its goods. A comprehensive digital marketing plan includes a variety of mediums, including SEO, email, Instagram, Facebook, SMS and other channels.
Principles of Retail Marketing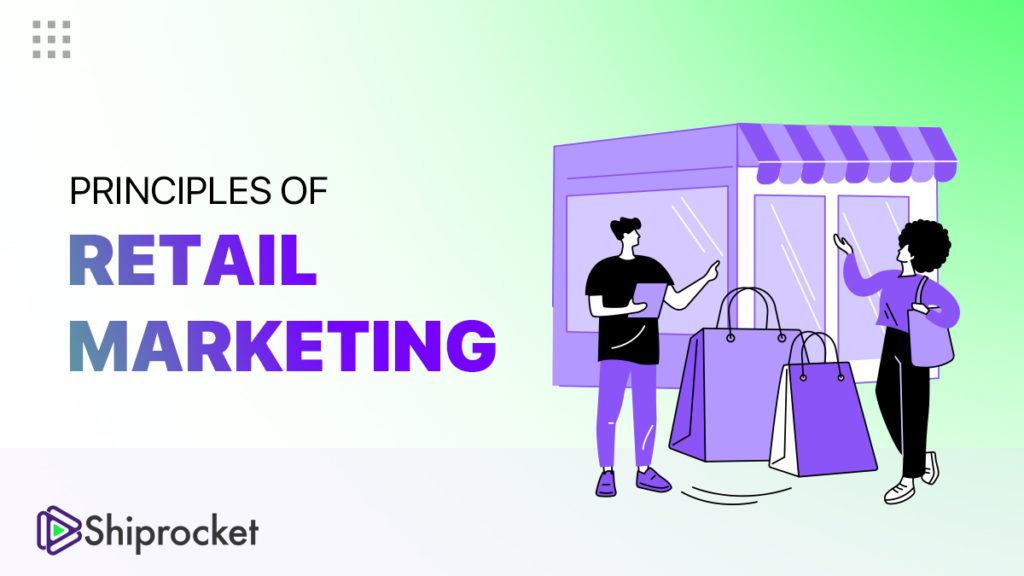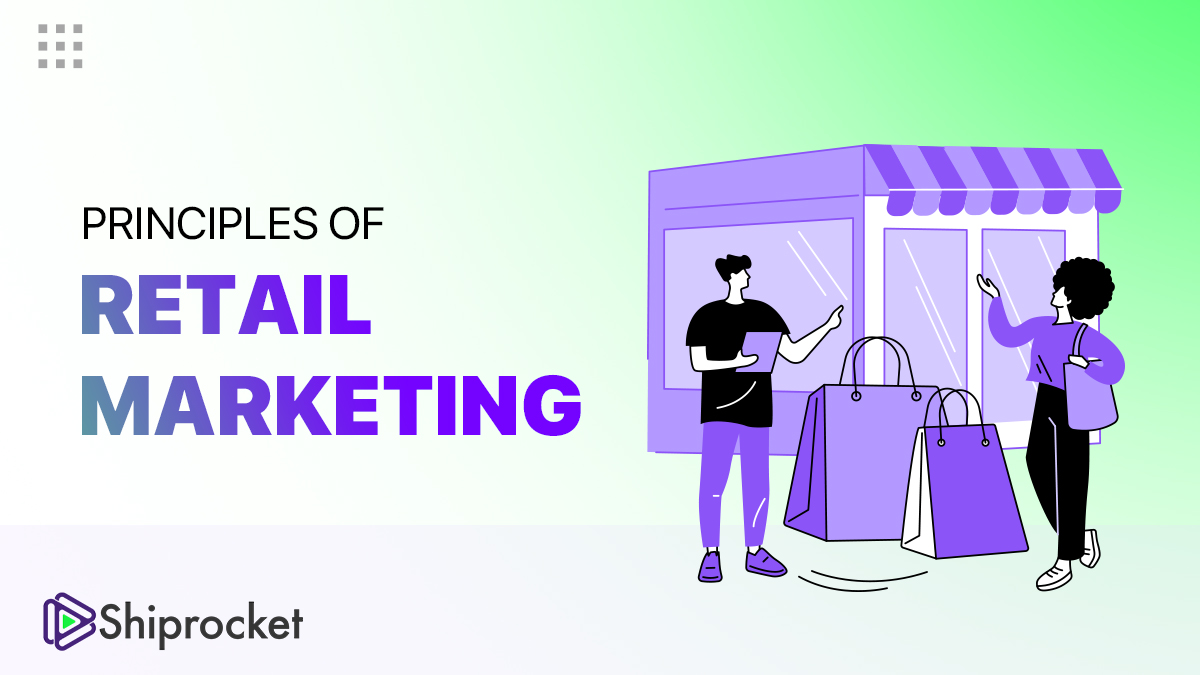 There are four principles of retail marketing:
Product
It's essential to have a product that customers will desire to purchase for effective marketing. Retailers can boost their sales if a product appeals to the consumer. Big shops brand and package their goods to make your product appear desirable.
Price
The performance of sales and the company's stability often depend on the sellers' prices. Retailers may better target their markets and increase consumer loyalty by determining the correct product price. A retailer's sales and income may be increased by setting pricing that appeals to consumers.
Place
Whether this venue is online or offline, customers must have a location to purchase a retailer's goods. Try to make it simple for customers to buy products because satisfied customers are more likely to remain loyal to your company.
Promotion
To boost long-term sales, the promotion principle pushes retailers to spend money on promotions for their goods. Promotion includes effective public relations, advertising, and other initiatives to increase consumer awareness of a product. For retailers, this may be a successful method of product sales.
Conclusion
The development of the in-store shopping experience has always been the aim of retail evolution. The global pandemic is a catalyst for accelerating digital change in the retail sector across domains and verticals. It is now up to retailers to adapt the use of technology to improve consistency in the customer experience and increase scale possibilities. Like every other industry that contributes to a nation's GDP, the retail sector in India has seen several changes over time and will likely undergo more in the coming years.
Calculate Your Shipping Costs Now