Warehouse Management
Shiprocket Fulfillment Vs WareIQ – Select The Most Suitable Fulfillment Center for Your eCommerce Business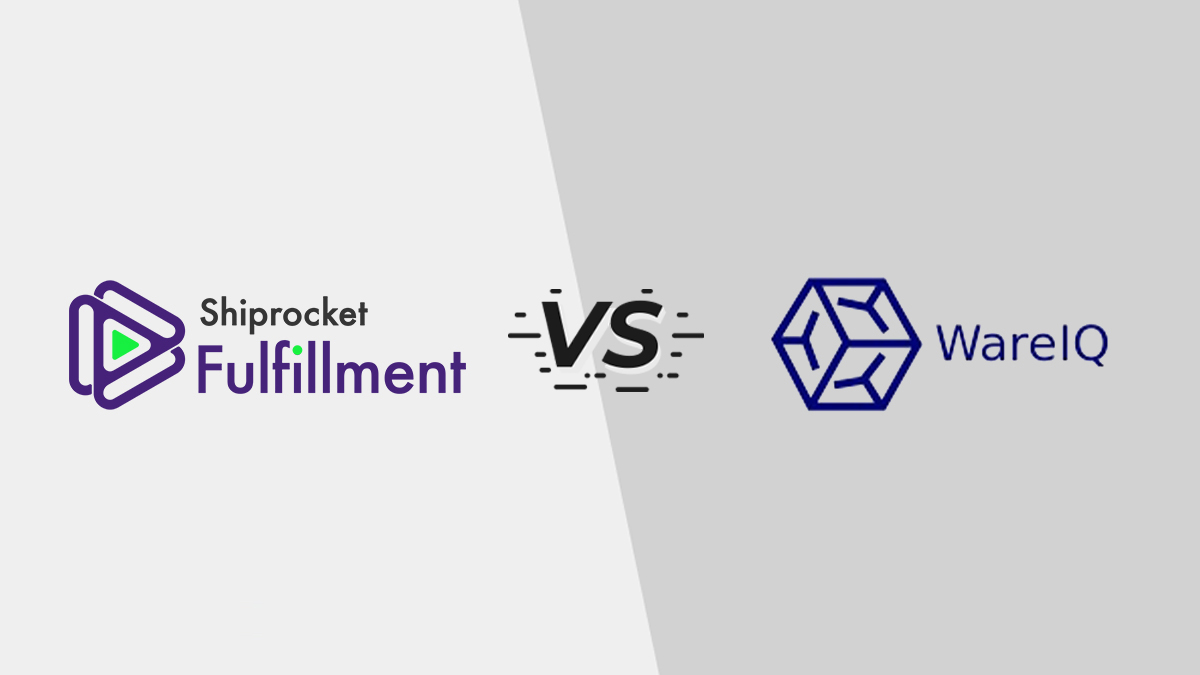 Did you know 63% of online shoppers cite excessive shipping fees as a reason for canceling a purchase? Not just this, many sellers also have to face problems like increased RTO and undelivered orders due to long transit times. Is there any way to reduce these?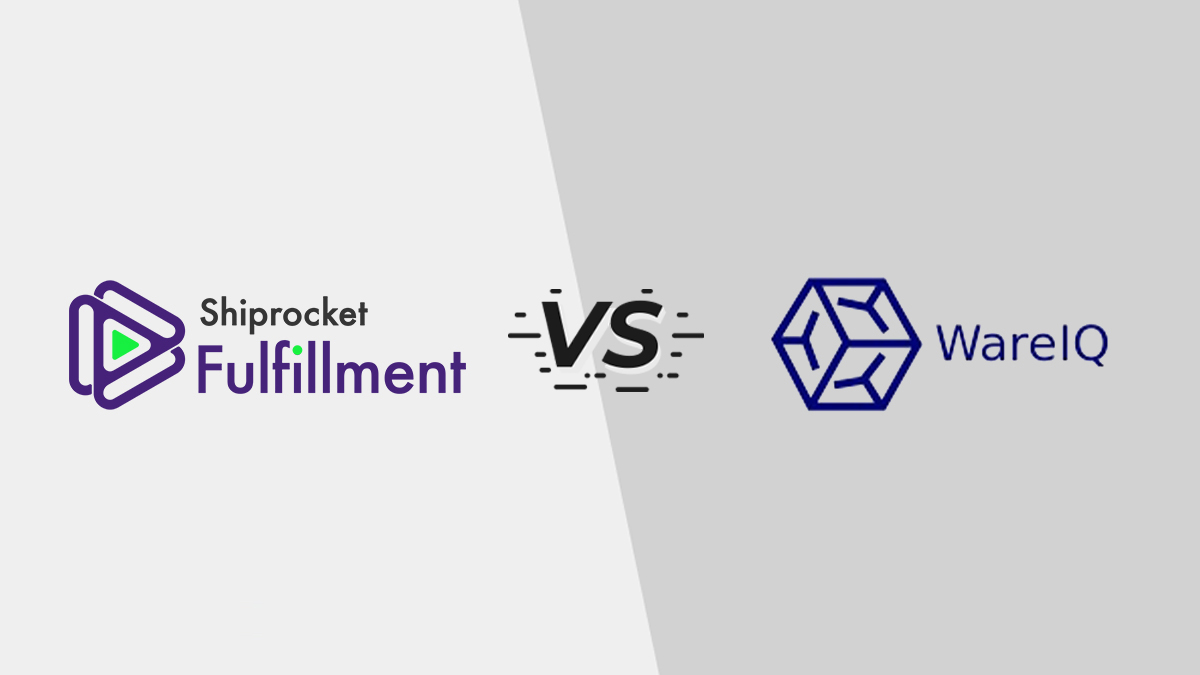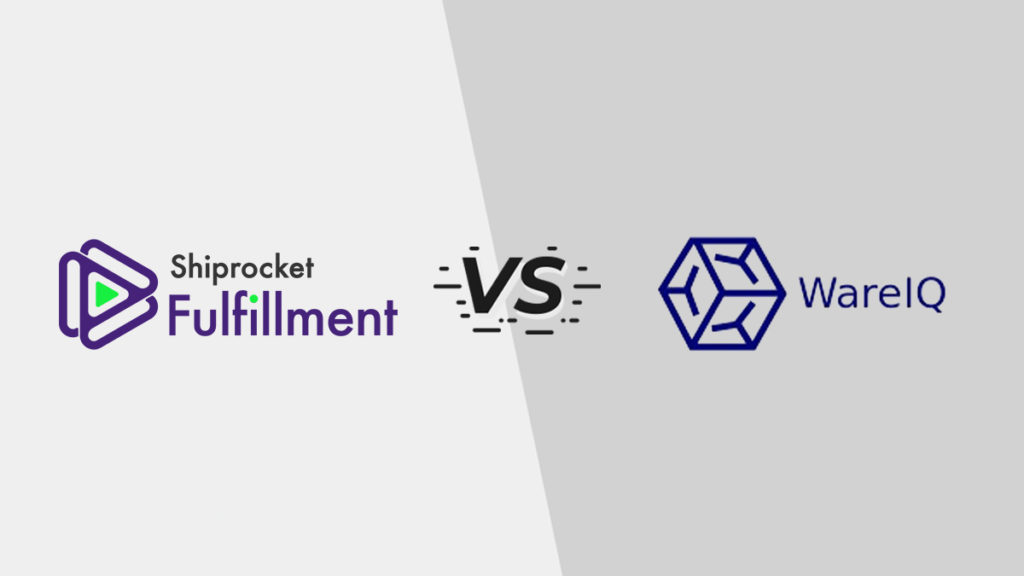 Yes, there are – fulfillment centers! Fulfillment centers are places that can hold inventory for all types of businesses that sell physical products whether through an online store or a brick and mortar retailer. They save you ample time and resources as they practically take care of your eCommerce order fulfillment operations from start to finish.
Today, there are several such fulfillment centers that can help you deliver faster and provide your customers with a stellar shopping experience. They might have similar offerings but they are not the same. Here is a short comparison between two eCommerce fulfillment providers, Shiprocket Fulfillment and WareIQ.
Shiprocket Fulfillment
Shiprocket Fulfillment is an eCommerce fulfillment provider that helps you store, process, and ship products faster to your customers. We take care of all operations including order management, inventory management, warehouse management, and logistics for your eCommerce business. You can house inventory in our fulfillment centers located in different parts of the country and process incoming orders as needed.
WareIQ
WareIQ is an eCommerce storage and fulfillment provider that provides you with a space to store inventory closer to your buyers and offer them fast delivery. They also take care of operations such as first mile, storage, last-mile delivery, return management, and COD remittance.
Feature Comparison

Why Choose Shiprocket Fulfillment?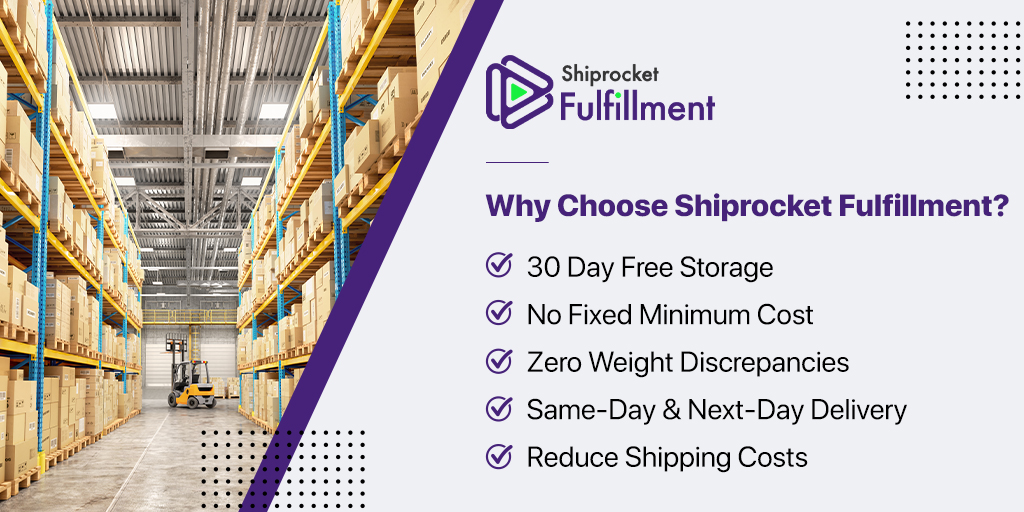 30-Day Free Storage
With Shiprocket Fulfillment, you get free 30-day storage for all your products. This is a boon for your fast-moving inventory that you want to store closer to your customer's delivery location. With a 30-day free storage plan, you can save a lot on fulfillment costs and also deliver items much faster.
No Fixed Minimum Cost
Another benefit that Shiprocket Fulfillment offers is that of a no-fixed minimum cost. We aim to make fulfillment a much-simplified task for our sellers. Hence, we provide a pay as you go, model, where the seller only pays for the products that they store along with the processing costs. No additional commitment!
Zero Weight Discrepancies
We utilize an in-house weight management system to ensure that all parcels are accurate before they are shipped out. This ensures the least amount of weight disputes with courier companies and helps you eliminate any hassles and additional costs.

Same-Day & Next-Day Delivery
With Shiprocket Fulfillment, you can provide next-day and same-day delivery to your customers as we distribute your inventory across the country and store it closer to demand. This helps you ship faster, reduce RTO, and provide a delightful delivery experience to your customers.
Reduce Shipping Costs
If you store products closer to your customers and ship them according to your demand, you can reduce the shipping cost by a large margin. This will also impact your overall product pricing and you can reduce the costs for your customers. It is an overall win-win situation for your business.
Conclusion
If you want to optimize eCommerce fulfillment for your business, it is necessary to choose the right fulfillment partner for the job. You must choose a partner that has good experience with sellers and provides you with the best support and services.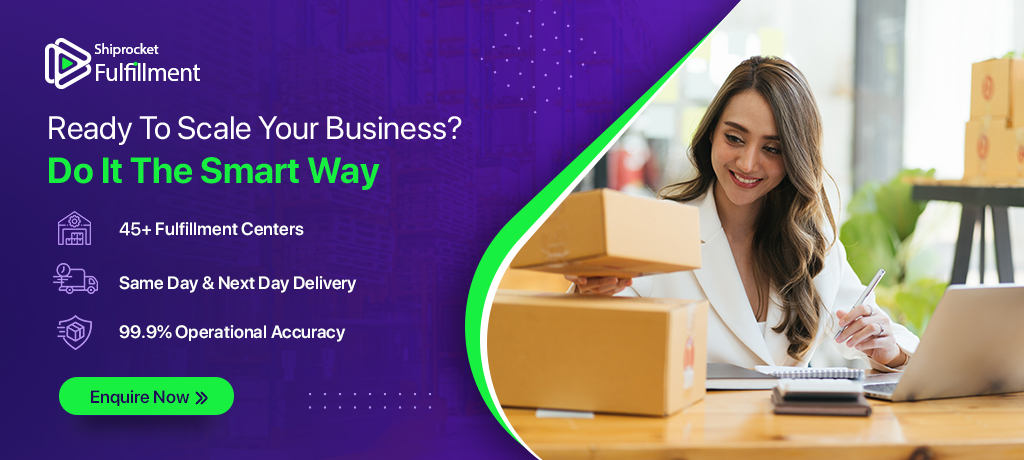 Calculate Your Shipping Costs Now