5 Benefits of Choosing a 3PL Distribution Centre
There has never been a better time to start and grow your online store, especially during the times when people all across the country prefer online shopping over physical stores amid the spread of coronavirus. There are multiple resources available for eCommerce companies to get started, including product sourcing, digital marketing services, and many more.
One of the most valuable resources available to eCommerce companies is outsourcing their order fulfillment to a distribution center. Whether you are just starting in the industry or are already a fast-growing company, partnering with a 3PL distribution center will prove beneficial as it helps fulfill orders faster, save on logistics costs, and scale your business at an incredible rate.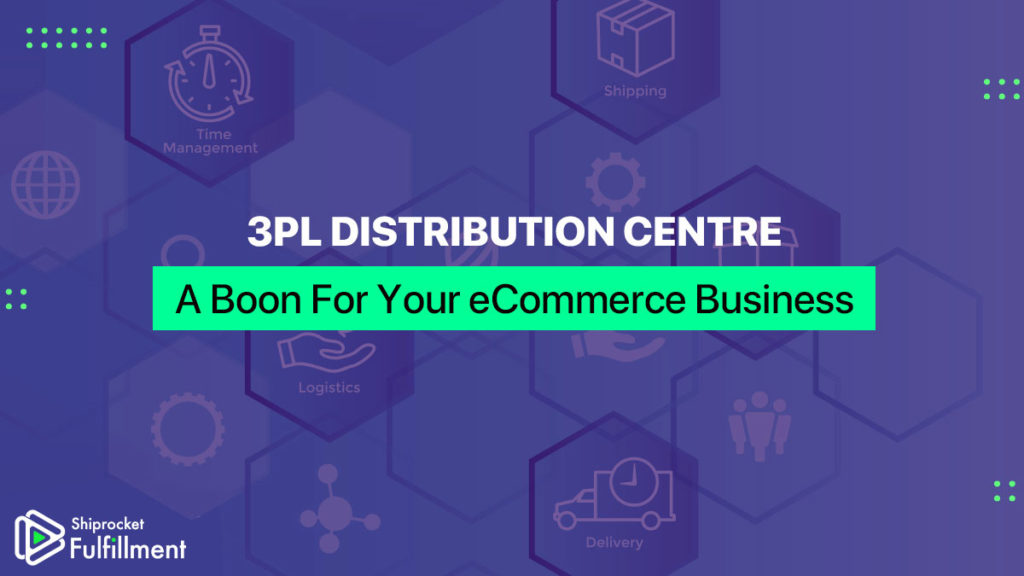 Now, before we dive deeper into the benefits of a 3PL distribution center, we must tell you the difference between a distribution center and a warehouse. Most people use these two terms synonymously, although both are quite different from each other.
Differences Between Distribution Center And Warehouse
A warehouse is used for storing inventory, while a distribution center, along with storing the inventory serves multiple other purposes such as order fulfillment, cross-docking, packaging, etc.
A distribution center stores items for a relatively lesser amount of time than a warehouse, i.e., products do not stay for a long time in a distribution center. Once the products reach the center, they are quickly shipped to the end customer.
A distribution center is customer-centric and is the bridge between a supplier and its customers. While the role of a warehouse is to store products efficiently, the purpose of distribution centers is to meet customer requirements efficiently.
The operations at a distribution center are much more complicated than those at a warehouse. As a result, the distribution centers are equipped with the latest technology for order processing, warehouse management, transportation management, etc.
| | |
| --- | --- |
| Warehouse | 3PL Distribution Center |
| Used for storing inventory | Used for order fulfillment |
| Store inventory for a long period | Store inventory for a short period |
| The main role – store products efficiently | The main role –meet customer requirements efficiently |
Now that you know the stark differences between distribution centers and warehouses let us look at the benefits of tying up with a 3PL distribution center.
Benefits of a 3PL Distribution Center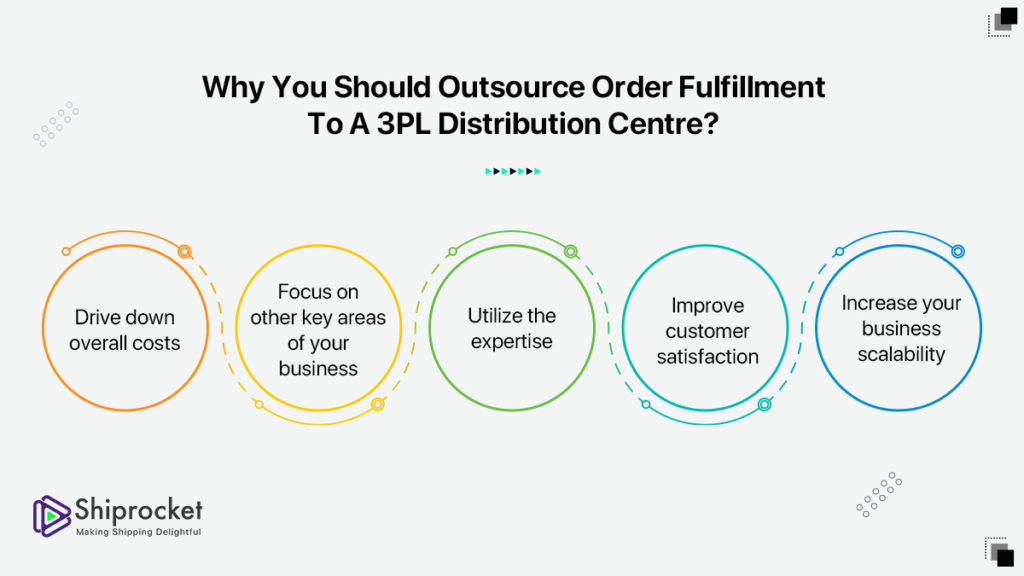 Drive Down Overall Costs
First and foremost, if you approach a distribution center or a warehouse on your terms, you will charge you higher rates as compared to a 3PL distribution center. The reason is, 3PLs specialize in logistics and, therefore, will have a more extensive network than your company's supply chain function. They are likely to have exclusive relationships in the industry, more significant influence during negotiating rates, and will also be able to offer you higher discounts. All of this together minimizes the overhead costs for your company.
By tying up with a 3PL distribution center, you can also save on making infrastructure investments. It will provide you with transportation, warehousing, order tracking technology, and many other things that otherwise can burn a hole in your pocket.
Leverage the Expertise
Suppose you're not in the business of shipping, logistics, and warehousing. In that case, your business is likely to step out of its comfort zone when it takes on shipping, fulfillment, distribution, and other supply chain operations.
For 3PL providers, meanwhile, these processes are their entire focus. Their operations are built around providing efficient transportation and well-managed storage for their clients' items. The best third-party logistics companies have the experience necessary to get the job done, and a deep understanding of the hurdles that you'll encounter in moving products or materials.
Rather than force yourself to answer all of your logistics and supply chain questions in-house, take advantage of the years of experience developed by companies that have made logistics their core focus.

Scale your Business with Ease
One of the main reasons that companies opt for 3PL distribution centers is to help their business grow. The logistical infrastructure a 3PL distribution center offers will let a company scale its fulfillment and distribution footprint with ease.
Rather than dedicating your company's time and resourcing to setting up your distribution center or warehouse, locating and securing new warehouses and storage facilities, and hiring and training new workers to handle the influx of late shipments, it's simpler to hire a company that has all of these things already in place.
Hopefully, your growth will continue, and your 3PL will continue to make use of its network to keep up with your new shipments.
A new small business might have been satisfied handling these services themselves, but if your business is currently in the growing phase, it will get challenging for you to manage all of it on your own.

Focus on Key Facets of your Business
Outsourcing distribution to a 3PL distribution center will give your organization the leverage to focus on other critical areas of your business, such as sales, marketing, etc., instead of getting involved in the management of non-core but essential functions. Your business can enjoy the benefits of logistical expertise without deploying internal resources.
Enhance Customer Satisfaction
All the benefits mentioned above are bound to improve your entire order fulfillment process, which will lead to the on-time delivery of products for your customers. As we all know, timely deliveries are one of the primary reasons customers keep coming back to a store. Therefore, outsourcing your distribution to a 3PL will improve your customer experience, ultimately leading to increased revenue.
There can be perceived disadvantages to 3PL; the primary concern being that outsourcing your logistics and distribution services can mean that an element of control over your business is lost.
However, by choosing a reputable 3PL partner like Shiprocket Fulfillment, you can alleviate these concerns. We ensure appropriate handling of your inventory and on-time delivery to your customers so that you never again have to worry about your order fulfillment needs.
Given the number of advantages of working with a 3PL distribution center, isn't it now time you handed over your warehousing and distribution requirements to the specialists?
Calculate Your Shipping Costs Now