eCommerce
Shipping Blog
What Is Cross-Docking? 4 Reasons Why You Must Opt for It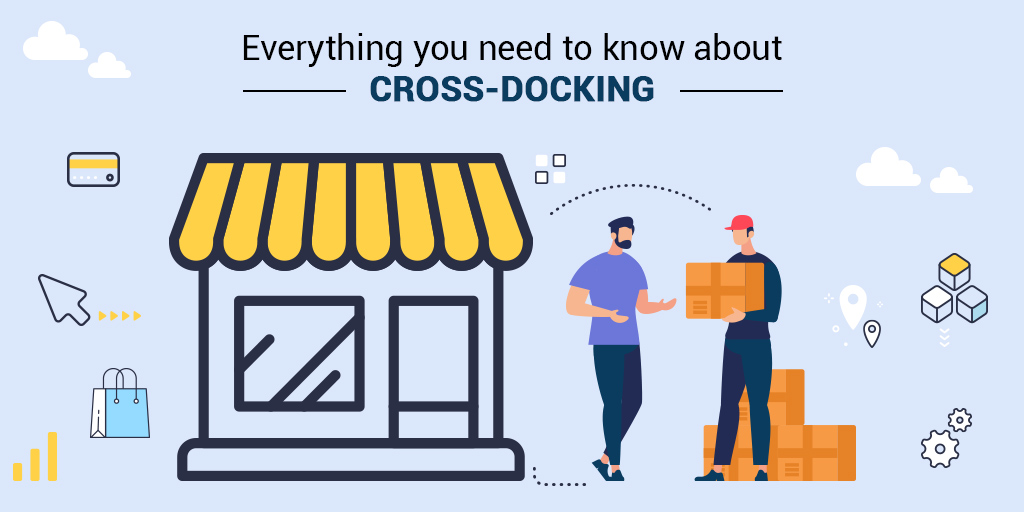 In a competitive market scenario, it is always advisable to adopt ways that increase efficiency and augment customer satisfaction. Cross-docking is one such logistics strategy that reduces delays in shipping and restricts the use of warehouse.
The inventory associated with warehousing is almost eliminated with cross-docking. In supply chain mechanism warehousing plays a significant role which adds to cost component and diminishes competitive advantage.
What Is Cross-Docking?
This is a logistics process wherein products from a manufacturing unit or supplier reach the customer directly with minimal or marginal storage time. It takes place in a distribution docking station or terminal that has minimal space for storage.

Products are received at one end of this cross-dock called the inbound dock and transferred to the outbound dock. These materials are screened and sorted according to their destinations and carried to the outbound dock.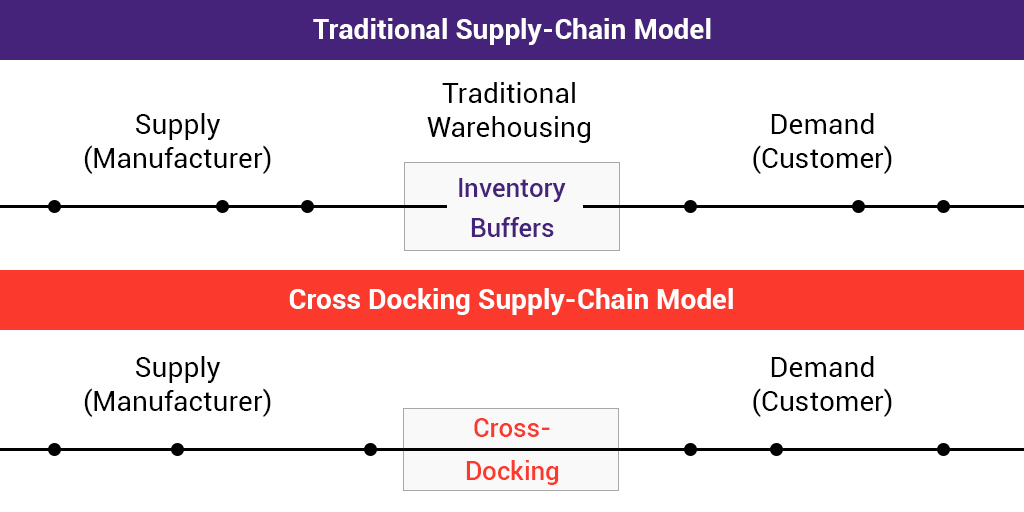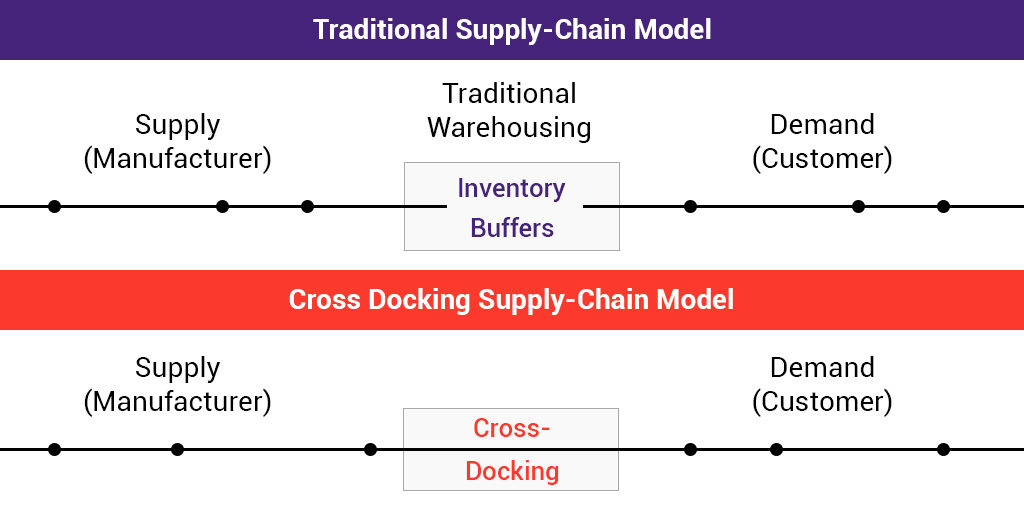 Types Of Cross-Docking
Manufacturing
This process involves receiving of products required by a manufacturing unit. Products are, and the sub-assemblies are prepared for delivery.
Distributor
In this type, items from different vendors are consolidated together and then delivered to the customers. A perfect example is the supply of automobile parts to an automobile parts dealer.
Retail
In retail cross-docking, materials are sourced from different vendors and the collected items are delivered to retail outlets. Here the procurement is once again of two categories. The first category of goods is those that are needed daily like grocery, fruits, vegetables, and other fast moving products. The second category of goods is those that are required once a year; for example, a Christmas tree. This category is bought once a year and is usually not stocked.
Transportation
In this class of cross-docking, less-than-truckload shipments are combined and delivered to customers. Small packaging industries use this method.
Opportunistic
These are specific customer orders, where goods are received and shipped immediately without having to store the materials. The use of storage is wholly ruled out.
Why Opt For Cross-Docking?
Cross-docking as a supply chain process is not a regular method of goods shipment. Packaged products that are required to be delivered immediately are the most popular items of this procedure of logistics. Some of the reasons favoring this process are:
Consolidation
When several smaller items need to be consolidated before delivery to the end user, cross-docking is really helpful. Cost on transportation is significantly reduced.
Hub and spoke
Provision of a centralized site for gathering materials and then sorting similar items together before delivery to multiple destinations. Distribution is fast with cost optimized.
Deconsolidation
Large product loads are broken down into smaller units for easier delivery to customers.
Reduction in cost
A Lesser need of warehouse space for storage reduces operational cost which ultimately gives a competitive advantage.
No need of warehouse
In most of the cases, a traditional warehouse is completely ruled out by a cross-dock facility. Not only is such a facility easier to construct but also provides savings concerning both fixed and variable assets.
Reduction in parcel delivery time
With cross-docking, the products are screened more rapidly and efficiently. Usually, with the help of automation, the entire process is streamlined that contributes to faster dispatch and delivery of parcels to the customer's doorstep.
Less inventory handling risks
A lot of risks are involved when one has to handle every single inventory that comes in and goes out of a warehouse. With cross-docking, these are significantly reduced.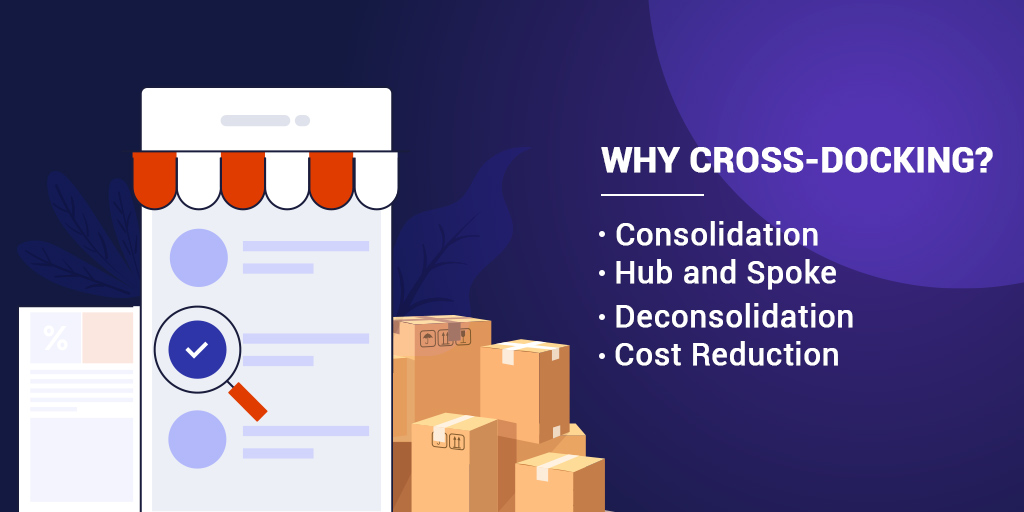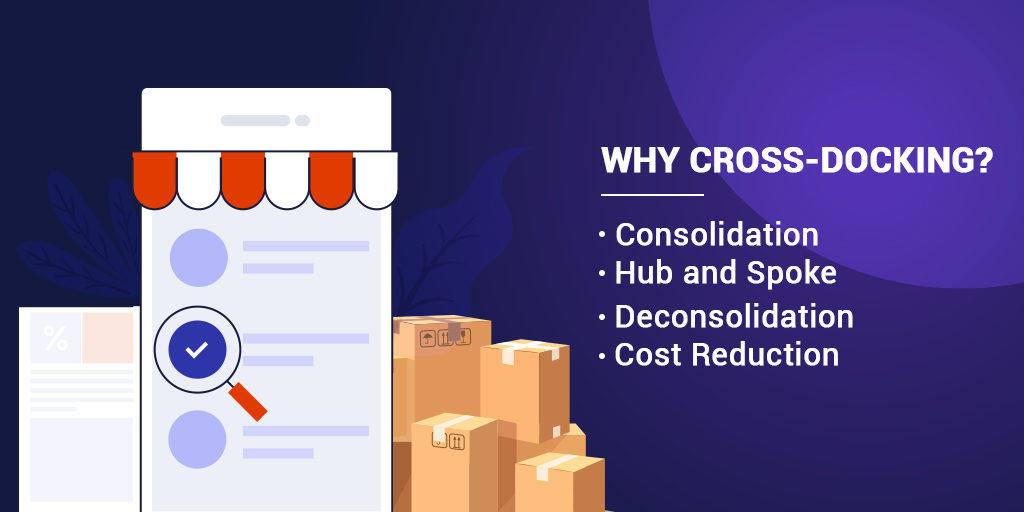 Products suitable for cross-docking
You can cross-dock various kinds of products. However, some items are best suited for cross-docking. These are:
High-quality items that do not require inspections during goods receipt
Items that are perishable
Staples and groceries with constant demand
Already packaged products from another production plant

Promotional items that are just being launched
Cross-docking is a highly effective way of reducing dependence on storeroom and warehouses. Logistics has become faster with the introduction of this procedure. To know more about effective logistics strategies, follow Shiprocket.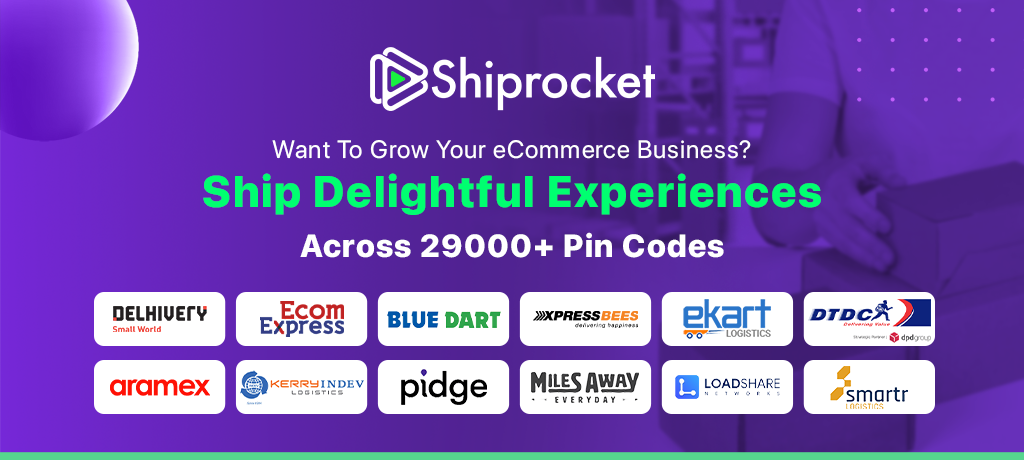 Calculate Your Shipping Costs Now