Shiprocket vs ClickPost – A Comparative Analysis & Reviews
There are a lot of players in the world of eCommerce. Since most of them offer more or less similar services, choosing one requires a detailed analysis. In this blog, we will draw a comparative analysis of Shiprocket vs ClickPost.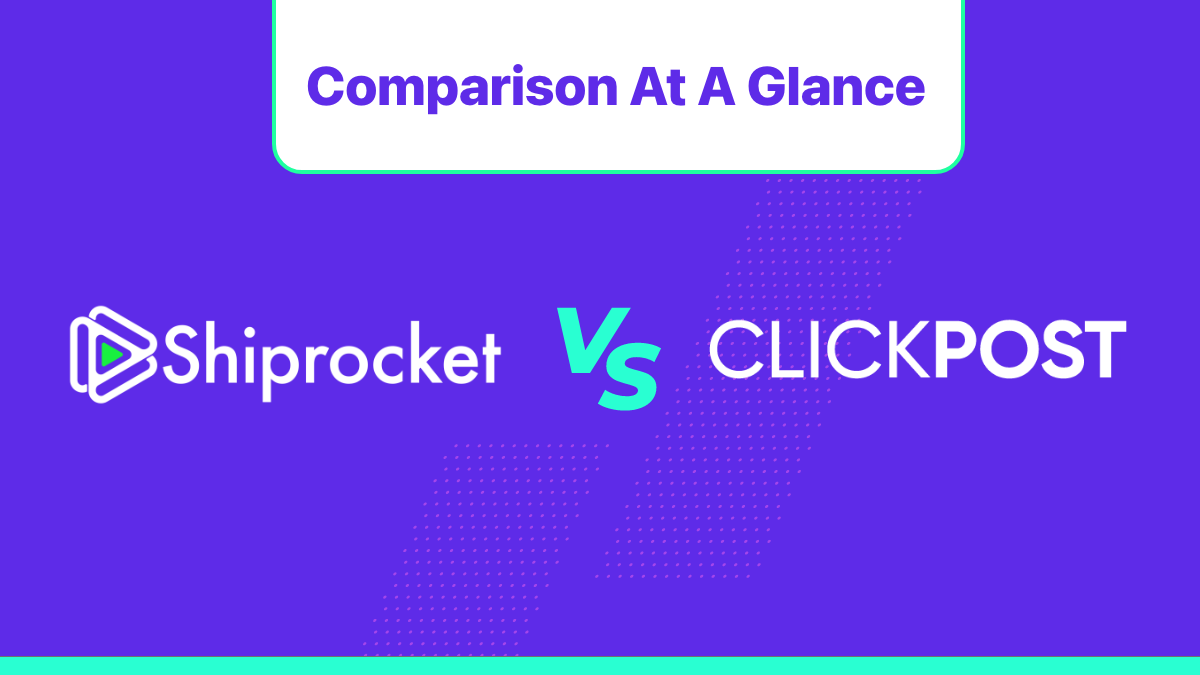 Company overview
| | ClickPost | Shiprocket |
| --- | --- | --- |
| Year Founded | 2015 | 2017 |
| Core Members | Naman Vijay, Prashant Gupta | Saahil Goel, Akshay Ghulati, Gautam Kapoor, Vishesh Khurana |
| Headquarters | New Delhi, India | New Delhi, India |
| No. of Employees | 100+ | 900+ |
| Locations Served | India, U.S.A, U.K, Canada, Australia, Japan | 24000+ pin codes in India and across 220+ countries & territories |
| Courier Partners Integrated | 300+ | 25+ |
| Businesses Served | 250+ | 250K+ |
| Preview of Shipping Rates | No | Yes |
Differences between the companies
While both the companies function as a logistics aggregator, there are subtle differences between them. Shiprocket is a complete customer experience platform for eCommerce that takes care of not only shipping but the customers' overall experience.
ClickPost, on the other hand, positions itself as the fastest-growing logistics platform, helping businesses build super-efficient operations.
Why do brands choose Shiprocket over ClickPost?
Better customer experience
Just shipping your orders is not enough. What differentiates both companies is Shiprocket lets you directly communicate with your customers, enabling faster resolution of their queries, resulting in a more delightful customer experience.
Complete order tracking
In this digital age, where visibility plays such an important role, Shiprocket offers end-to-end order tracking. Sellers get order notifications during each stage of their product journey – from the pick-up destination to the customer's doorstep.
Shipping exceptions management
With Shiprocket, sellers can identify and address stuck shipments, delays and other delivery exceptions to take action at each stage, leading to better operational success.
Shiprocket helps manage undelivered orders with ease. Sellers can process undelivered orders quickly with an automated process flow. They can reach out to couriers and customers in real-time without waiting for the 24 hours processing period.
Courier Recommendation Engine (CORE)
One of the biggest challenges for an eCommerce company is to pick the right courier partner for shipping its products. Key metrics such as delivery time, freight rate, and customer satisfaction depend on the courier you choose. Shiprocket's AI-powered engine CORE chooses the best courier partner based on the rating, delivery speed and pricing so that you can get the best courier partner every time you ship.
One platform made for all
Shiprocket is suitable for businesses of all sizes. Be it sellers new to eCommerce, SMBs, social sellers or enterprise clients, there is no minimum order commitment, which relieves one from the tension of maintaining a set target of orders to use the services.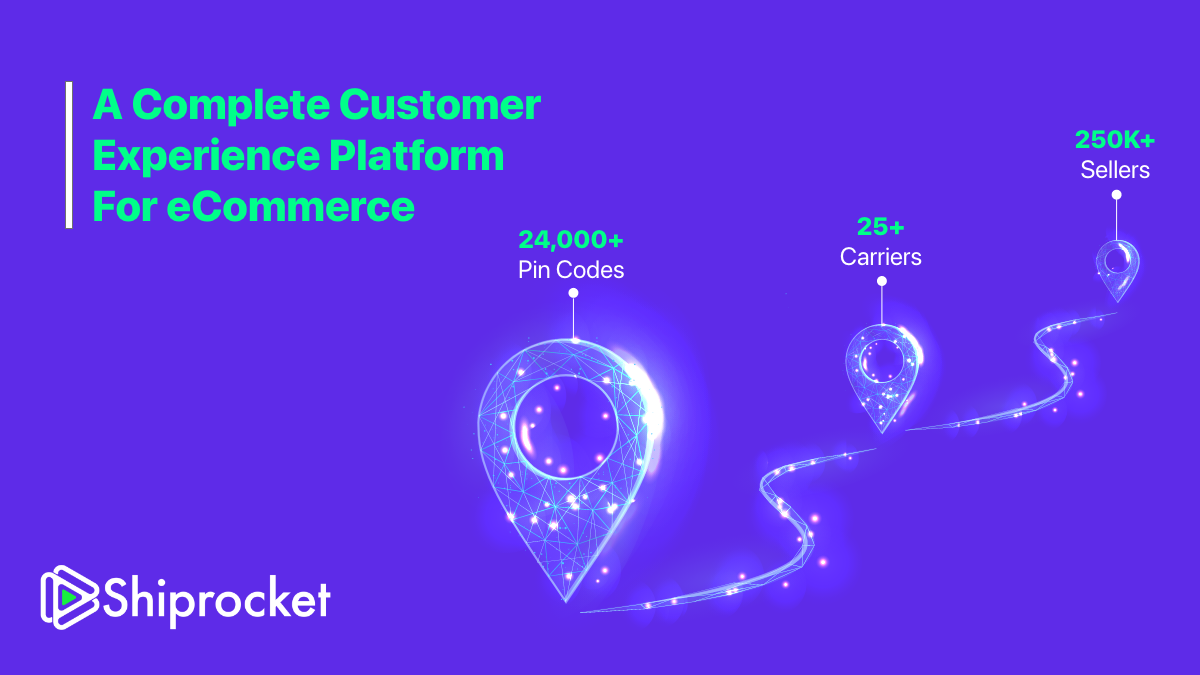 Choosing the right logistics aggregator
Here are some factors to keep in mind while choosing a logistics aggregator for your business.
Wide serviceability
Customers may order from different parts of the country, and businesses need to entertain every order that comes through their system. For this process to work seamlessly, a brand must choose a logistics aggregator with a wide serviceable network with extensive reach, even to the remotest parts of the country.
Integrated courier partners
In this age of quality over quantity, having staggering numbers of courier partners is not enough. What matters is the quality of those carrier partners, their SLAs, their relationship with the aggregator and the services they provide. After all, a business needs quality service, irrespective of the numbers or names.
Shipping costs
It's great to have a plethora of shipping carriers under one platform, but what next? All these companies will present their own rates. You should choose an aggregator that regulates and offers the best shipping rates.
Order tracking
What good is a logistics aggregator if it does not provide you with information about your orders? A business should be aware of every movement their product makes, from getting picked up for shipping to being in transit and when it's out for delivery, or delayed for delivery, if ever. Having real-time, end-to-end order visibility keeps you in the loop and prevents miscommunication.
Remittance cycle
When you're running an eCommerce business, it's important to have surplus money to afford some breathing room in case of a financial crunch. One area businesses need constant check is the remittance cycle of their logistics partner for COD orders. Finding the logistics aggregator with the fastest remittance cycle will be highly advantageous for your business.
Conclusion
You might see a lot of compelling, targeted advertisements for logistics aggregators, but you have to choose one over the other. When it comes to Shiprocket vs ClickPost, there are several areas that overlap – like the basic functioning and major services provided by both. But as mentioned earlier, the details are crucial. So, you must look for an aggregator that goes the extra mile to provide exceptional service and offer your customers a delightful experience.
Calculate Your Shipping Costs Now