Site Search: A Vital Component For a Successful Digital Strategy
In this highly competitive business environment, where companies look to edge out their competitors through effective services. Web design and development also play crucial roles in this regard.
There are several elements that you need to consider in regards to good website design, and the user experience should top your list. However, the site search feature is considered more vital than anything else on a website.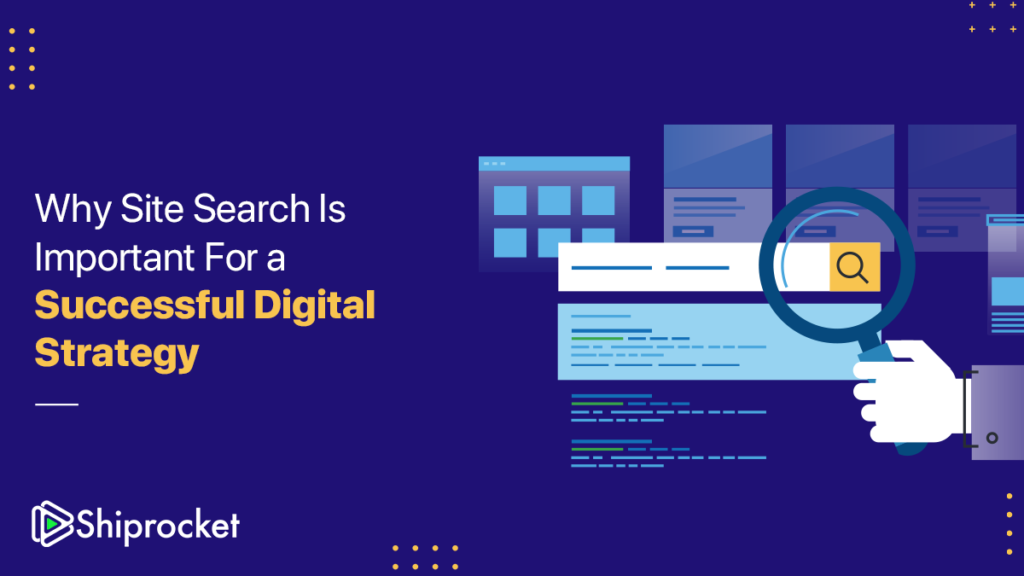 There is no doubt that site search is one of the most important ways to understand the shopping behaviors of your visitors. Users who type a search phrase are more likely to convert versus a user who browses the site. Site search users are 'objective focused' – that is to say they are looking for something specific and are telling you in their own language what they want. If you show them what they are expecting to see they are much more inclined to add the item to their shopping basket.
Why is it Important to Include a Site Search on your Website?
Site Search is becoming more popular than ever. If you choose to forego including a search bar feature on your website, you risk having people leave your website to use an external search engine. In this scenario, your competitors would likely appear in the search results, which could cause you to lose the opportunity.
Benefits of Installing a 'Site Search' Function on your Website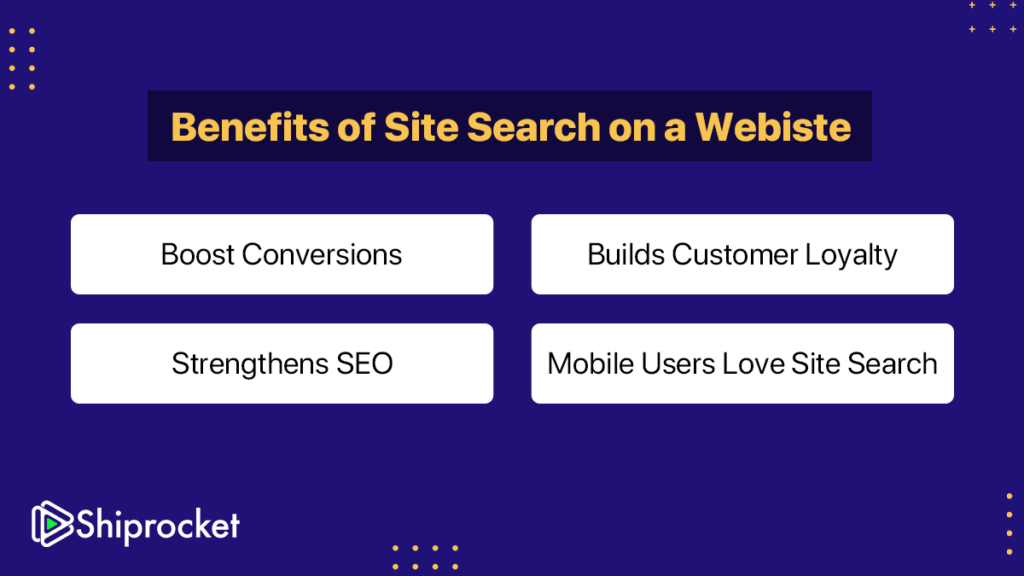 Boost Conversions
Including a search feature on your website makes it easier for visitors to find what they're looking for, thus creating a positive user experience. When visitors have a positive experience on your website, they're more likely to make a purchase.
Builds Customer Loyalty
When visitors have a positive user experience on your website, they'll be more likely to return. Adding a search bar to your website will allow visitors to find what they're looking for faster, which will encourage them to return to your website in the future when a need arises.
Strengthens SEO
A positive user experience will lead to more visits to your website. As the number of visits and the amount of time spent on your website increases, search engines like Google will consider your website to be relevant and high-quality, which will help to improve your ranking in search results.
Mobile Users Love Site Search
Nothing is worse than complex navigation on a mobile website, and a search function could ease this experience. When people are on their mobile devices, they could be out and on the go, and a search bar will allow them to quickly and directly go to their needed page.
Overall, a search function on your website will allow for a smooth, seamless experience for your visitors. Don't hold your users back from exploring all your site has to offer; add a search bar to your site soon!
Best Practices for Installing Site Search Function on Your Website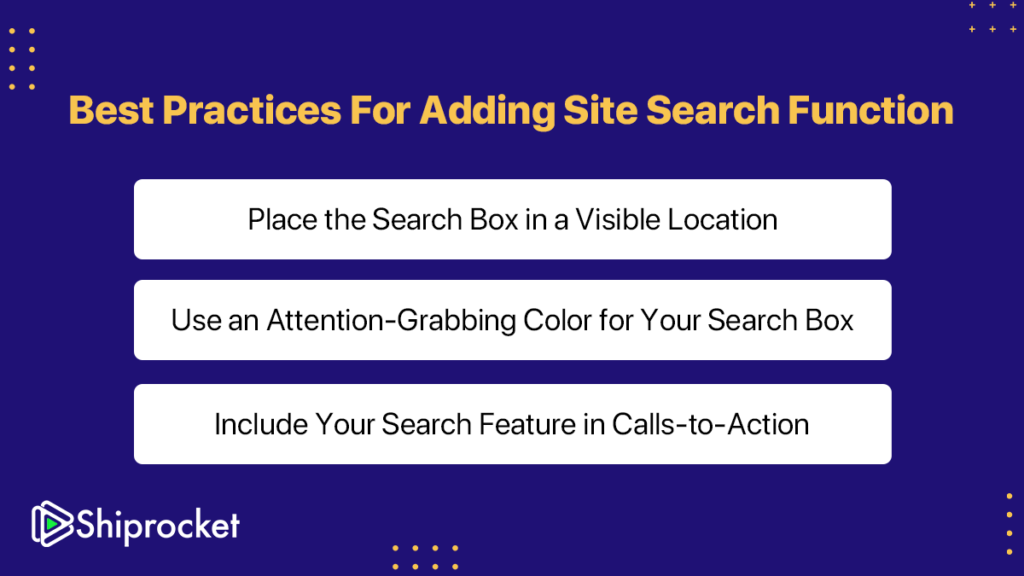 Place the Search Box in a Visible Location
As a rule of thumb, it's best to place the search feature at the top right-hand side of the page just above the navigation menu for maximum visibility. When the search box can be easily seen, it will speed up a customer's search process, leading to a more positive user experience.
Use an Attention-Grabbing Color for Your Search Box
Again, you want to make your search feature clearly visible to website visitors, and adding an attention-grabbing color to your search box will help to draw attention towards it.
Include Your Search Feature in Calls-to-Action
Make your website visitors aware that you offer a search feature on your website by working it into calls-to-action. For example, you could use "search for bestsellers" or "search for top-rated products" in your call-to-actions to help visitors narrow down their search on your website.
Companies can take the advantage of reaching out to customers worldwide through their online business; hence increase their customer base, which in turn leads to the growth and expansion of the business.
Bottom Line
All in all, including a search bar feature in your website design, will offer visitors another way to discover content on your website and improve the user experience. If you want to improve your website's performance and earn more conversions, you'll find that a search bar will allow you to accomplish both objectives.
Calculate Your Shipping Costs Now