The Ultimate Guide On How To Ship Art Internationally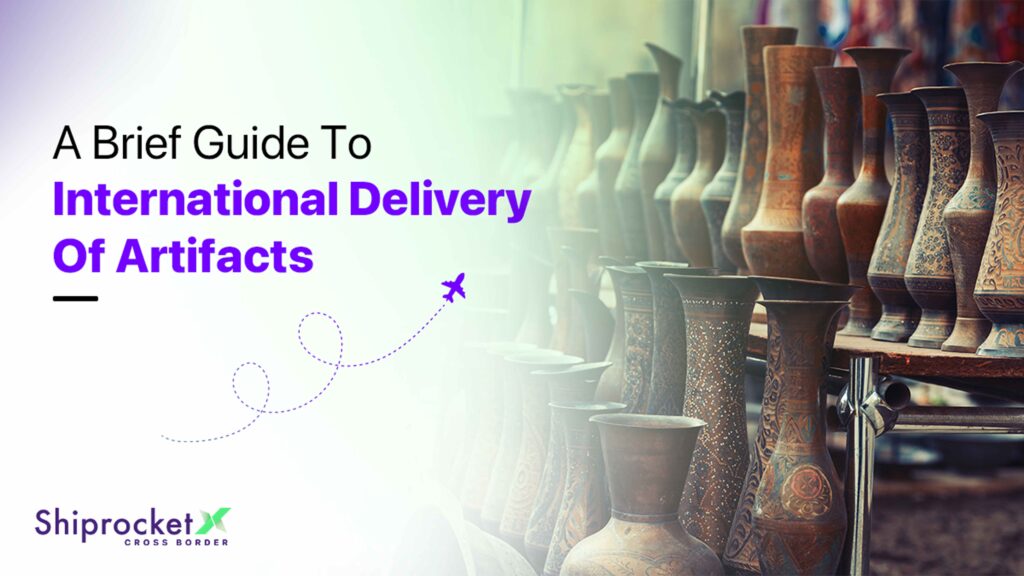 India is home to diverse cultures, and every culture has its own set of traditional arts. The artefacts industry is considered one of the largest sectors of employment, especially for women, with over 7 million artisans employed along the way.
As enticing the significance of art in our culture might be, the delicacy with which it has to be handled is even more. One of the few reasons why you would find signs reading "No Entry" or "installation in progress" at places where art or artefacts are on display, such as museums, charity balls, fairs, etc.
There were only around 55 major commercial art fairs across the world twenty years ago, while today, the number comes to more than 260.
India mostly trades in Metal Art internationally, and New York City solely imports 21% share of metal art, approximately 17 shipments.
According to recent studies, there has been a 24% increase in the export of Metal artwares from India, from FY 2020-21 to FY 2021-22.
Fine art, or priceless artefact shipping, is not only a specialised, expensive process, but is also a technically challenging task. Let's see how.
Steps To Effortlessly Ship Art Globally
More often than not, most artefacts shipped are contemporary sculptures or showpieces, which are almost close to the risk of any movement. Other times, the artefacts are too fragile which needs them to be handled with utmost care.
Packaging
Pack Your Art Securely
While shipping any artefact, the first thing you can do is secure your artefact with proper packaging.
Make Accurate Measurements
Firstly, measure the art piece accurately, and ensure the packaging is larger than the artwork by at least 2- 3 inches. If your packaging material falls short or is at a borderline quantity, the art piece might get damaged along the way.
Cover With Bubble Foam
Almost all artefact pieces are packed in foam. Choosing which type of foam to use is important – something of the appropriate grade or density and that is spongy to cushion the artpiece, but rigid enough to support it from shock.
To protect it from moisture, you can use a plastic sheet for coverage, or seal areas of the package where you think water can enter from with the help of a tape.
Protect The Surface
Fine art surfaces are delicate, and could get damaged with even the slight scuffing. The foam cover used should be shaped without any close contact with the surface, yet sufficiently covering the piece well so there's no shift during transport, leading to scratches.
Seal Parcel With Tape
To keep the foam cover in place, use packaging tape for sealing. Please note that there shouldn't be use of duct tape or cellophane tape since both of them are not sturdy enough to subject the package for longer transports.
Shipping
Opt For A Reliable Shipping Partner
Since artwork and handicrafts are relatively high-priced, you can budget on the overall costing while shipping internationally by choosing an affordable shipping partner, which not only provides reasonable shipping rates and quicker transit time for global deliveries but also helps you track the package until delivery at final destination. Some freight forwarders also provide volume discounts, and also help in packaging for large artworks, lowering both efforts and costs at your end.
Know The Customs Declaration Procedure
Customs is probably the most crucial part of shipping your artefact across borders, since such priceless items accompany a certain set of documentation and scrutiny at both the origin and destination ports. Missing anything on the declaration document can lead to a confiscated shipment in the destination country, or even delayed delivery.
Export Invoice is mandatory for all shipments leaving the country borders, especially if the customs union is different for origin and destination countries. There are two types of export invoice depending on whether you are selling the artefact yourself or putting it up for sale at an exhibition – commercial export invoice and commercial proforma invoice respectively.
Did you know that the custom duty rates for most handicrafts are between 5% – 8% ?
No VAT is charged on the exportation of goods from India currently as Customs duty is already levied on the products being exported outside India.
Based on the age (date of creation) and value of the artwork, you may require to obtain an export license for shipping to certain countries.
Choose Air Freight
Art pieces and artefacts are mostly shipped via air freight, since ocean freight takes longer transit time and is subjected to severe weather changes, both of which are not favorable for this delicate category. It is recommended for the shipper to arrive in advance and monitor the cargo crate being lifted into the aircraft to avoid improper haulage.
Security Cover
Some courier aggregator companies offer shipping insurance up to ₹5000. This value may or may not exceed the full cash value of the artwork or handicraft item being shipped. While third-party insurances seem desirable, it is always advisable to go with in-house insurance from the courier company you're shipping with. The costing is significantly less, and you also have the upper hand to claim it within a matter of hours.

Why Should You Start Artefact Exports From India?
Increasing Demand For Art Metal Wares
In the FY 2019-2020, there was an export value of $250.52 million of art metal wares from India. Moreover, India currently makes exports of artefacts to all the major international eCommerce destinations – US, UK, UAE, Canada, Australia, France, Italy, and Netherlands.
Visibility For Local Artisans
After the launch of Govt.'s Atma Nirbhar campaign, almost 70000 exporting houses in the country are promoting the export of local artistry from India. The top artefact exporters in India have production houses in these regions –
Assam for Terracotta Works
Saharanpur for Woodworks
South India for Coconut Crafts and Mask Making
Rajasthan for Silver and Brass Artware, Paintings
Create Higher Profit Margins
Since artefacts are marginally more expensive than other export products, making worldwide sales helps to balance the pricing margin with profit results and acquire dedicated customers. Sale of limited edition art also helps deliver a strong marketing strategy for the rest of your products – creating scarcity and urgency both at the same time.
Summary: Transport Of Artwork Globally
Shipping valuable art is a tricky business, and hence requires ideal packaging and shipping requisites. If you would want your artpiece to create a positive ripple in foreign countries, they must be delivered in perfect condition, without a scratch. This is why most of the artefact shipping is labelled as high priority cargo, i.e., something that requires premium and faster deliveries.
International artwork shipping could be a piece of cake if done with the right shipping partner by your side, that not just helps to avoid delays and hassles in customs, but also assures protection for your shipment.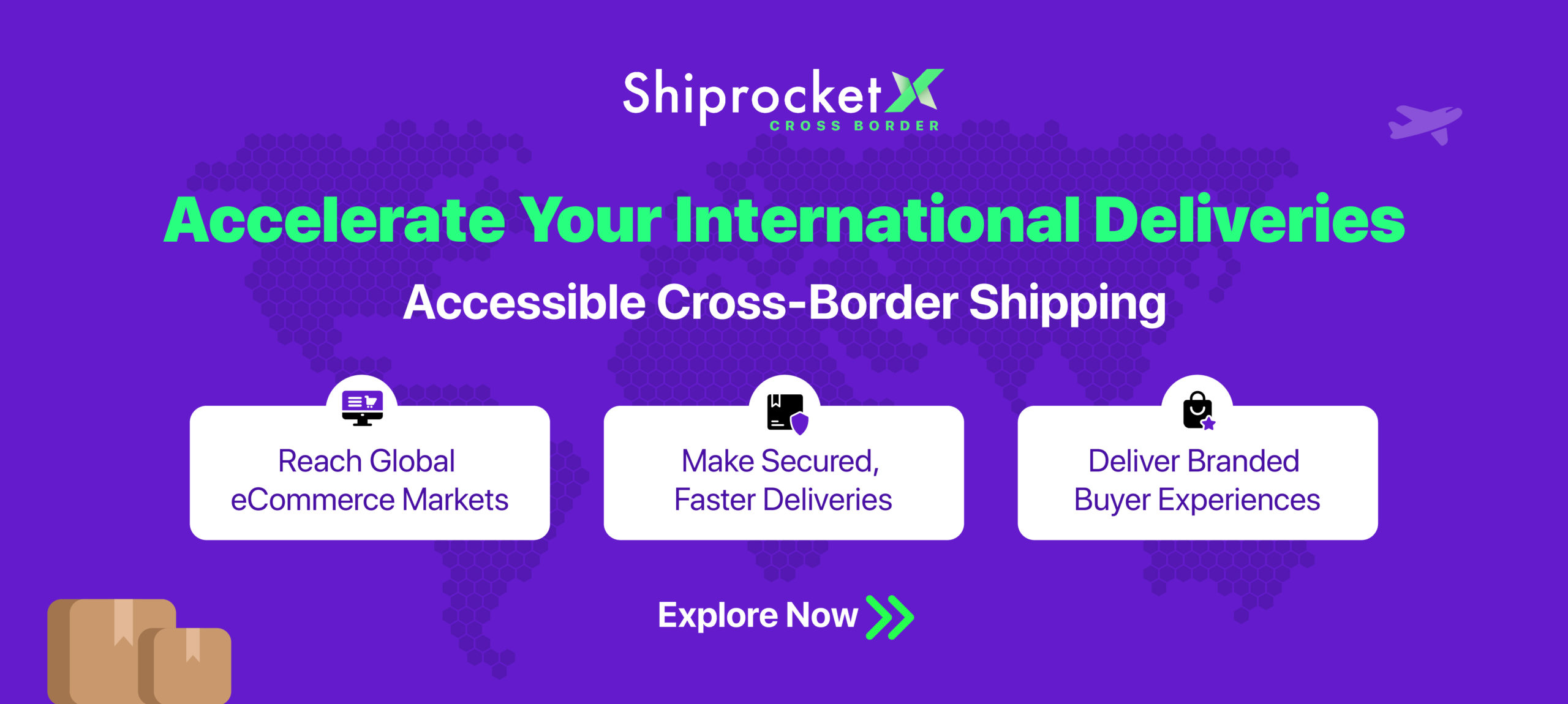 Calculate Your Shipping Costs Now