Top International Marketplaces To Sell Your Products Online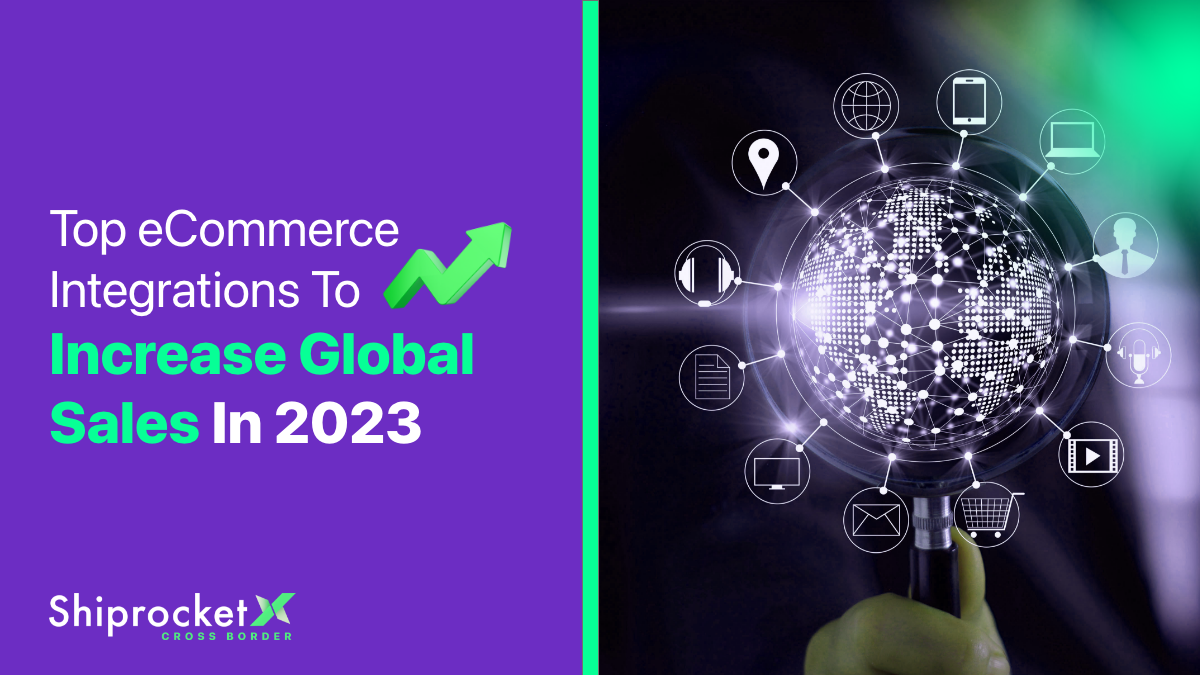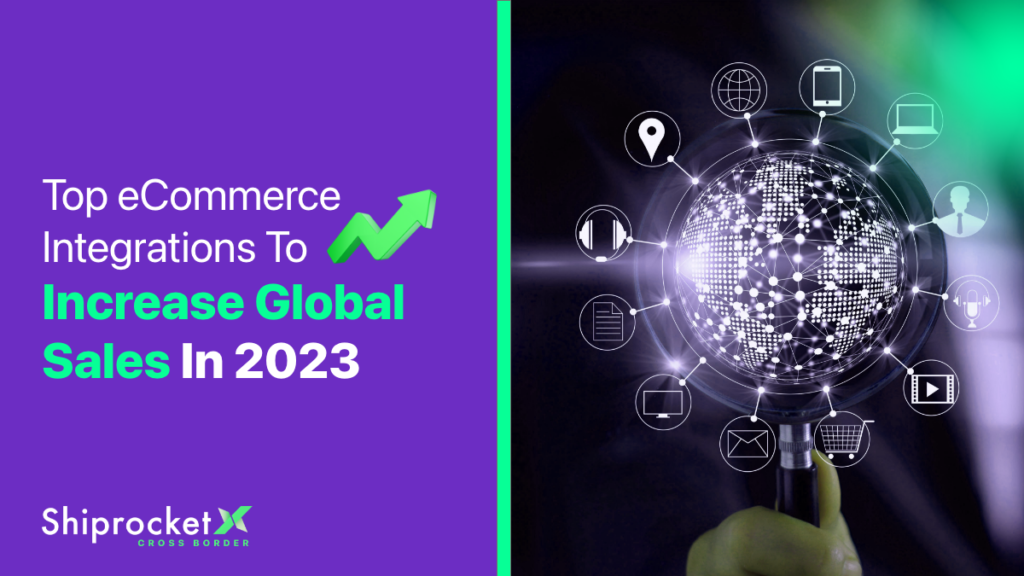 If you're someone starting out in the exports sector with your small business, selling your products via a global marketplace in the initial days of your business is always the best foot forward. This is so because these platforms have thousands, or even millions of visitors every day, have great potential and have a greater reach than your own website.
What once started out as B2B businesses, these global marketplaces are now the hub of eCommerce across the globe. Here are a few reasons why you should integrate your business with an eCommerce channel:
Benefits of Selling On A Global Marketplace
No Extra Investment
First things, you do not have to invest in creating a top-notch online site – which further means you can save on costs otherwise required to hire web designers and developers. Your parent domain could work with minimum maintenance because most of your sales are flowing in from these marketplaces.
Access To Millions
Did you know that eBay provides a reach of over 187 million buyers globally, while Walmart sees a visit of 410.5 million every month? Listing products at marketplaces gives your brand a scope to access desired customer base for every category you sell, and hence helps build buyer loyalty worldwide.
Higher Visibility With Minimal Advertising
Since these marketplaces already have an established buyers' base, your products are guaranteed visibility to thousands worldwide with minimal or zero advertisement. You'd also connect with newer audiences for your brand, further establishing strong relationships with them and getting them to opt for your brand site.
Building Trust
Selling on a global eCommerce marketplace is also accompanied by its top-notch brand building marketing. Customers already have a built-in trust for these marketplaces, which automatically adds trust to your brand and its products. Most customers also skip verifying seller information if they already have confidence in the marketplace they procure from.
Ease Of Logistics
Most of the marketplaces have logistics as their prime strength. This is due to factors like quick shipping in a short timeframe, as well as secured shipping benefits. These benefits are for thousands of products across the globe, with added features such as storage facilitation via warehouses and customs documentation support.
Top eCommerce Marketplaces To Sell On
Amazon

Quick Fact: Worldwide, 38% of all product searches online take place on Amazon.
Today, in the year 2022, there are about 2.44 billion visits on one of the world's leading global eCommerce platforms every month. Currently, the top product categories sold on Amazon are:
Cookware and cutlery
Laptops and mobile devices
Home and office furniture
Fitness equipment and Apparel
Kitchen and dining supplies
Here's Why You Should Sell On Amazon
Selling on Amazon equals world-class brand visibility – it provides your business with a funnel of potential customers from multiple international destinations who would eventually turn into loyal buyers of your personal website. Amazon also helps brands make higher rankings on Google search results.
eBay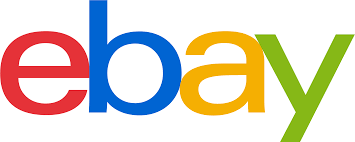 With a user reach of 187+ million, eBay is one of the very few marketplaces that caters to all the top eCommerce destinations – US, UK, Australia, Germany and Canada. It is also present on Shopify – an all-in-one cart platform for eCommerce stores.
Top Products Categories:
Clothing and accessories
Health and beauty
Jewellery
Fitness Equipment
Pet Supplies
Camera and Photography Equipment
Why You Should Sell On eBay
eBay is currently the 2nd most popular marketplace in the US, and is super easy to register on and start selling. The platform has multiple shipping options to all corners of the world. The eBay Global Shipping program currently serves 190 countries and is supported by reputed logistics companies for seamless shipping.
Etsy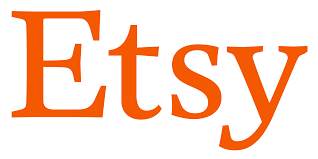 Etsy is one of the few fastest growing global marketplaces that had brought in sales of USD 717 million in 2021, that was a 16.2% year on year increase from the previous years.
Here are the top product categories Etsy hosts on its platform –
Jewellery & Clothing
Wedding Items and Accessories
Paper & Party supplies
Vintage Items
Home & Living
Art & Collectibles
Why Sell On Etsy –
Etsy is easy for sellers to host their products as well as affordable too – its listing fee is lower than that of both Amazon and eBay. Etsy is the top eCommerce site for North American regions and works towards supporting the arts and handicrafts businesses, two of the most common categories of Make In India products sold globally.

Prime Guidelines To Start Selling On An eCommerce Marketplace Internationally
Confirm On Listing Allowance And Pricing
Some marketplaces don't allow listing of a few categories (such as pharmaceutical products) on their platform. Ensure the marketplace you choose has a listing allowance for your brand products. Moreover, the shipping fee and refund pricings differ from one channel to another. If you're a small business, go with the marketplace that has the lowest shipping fee or refund pricing.
Check For Your Competition
Global eCommerce channels not only provide businesses with a presence in front of hundreds of buyers worldwide, but at the same time expose you to multiple competitors. There are thousands of other brands doing business on marketplaces, and to stay atop the humongous competition is the need of the hour. Keep a track of your competitor's brand strategies, such as options for free shipping, limited period giveaways, updated pricings, and addition of new products to the inventory.
Optimise Product Descriptions
Most buyers rely on the product images and descriptions on such channels to make their order decisions. In such scenarios, it is recommended to share high-quality imagery and comprehensive product descriptions with detailed benefits with every product, as well as in-stock updates.
Engage With Promotions
While it directly doesn't drive sales, participating in promotional activities run by these platforms such as Amazon Prime Day Sale helps your brand reach new customers and create a hype about your products. Sale events on eCommerce channels bring in visibility for thousands of vendors otherwise not in the periphery of global buyers.
Summary: Listing With eCommerce Marketplaces For 2X Brand Growth
If you plan on selling your products internationally on your choice of global eCommerce marketplace in 2023, it is always best to opt for a platform that allows you to integrate your store with the global eCommerce marketplace alongside a shipping solution and payment gateway. This all-in-one automated workflow not only reduces issues in international deliveries, but also helps make order processing faster and ensure a delightful post-purchase experience for your dedicated customers.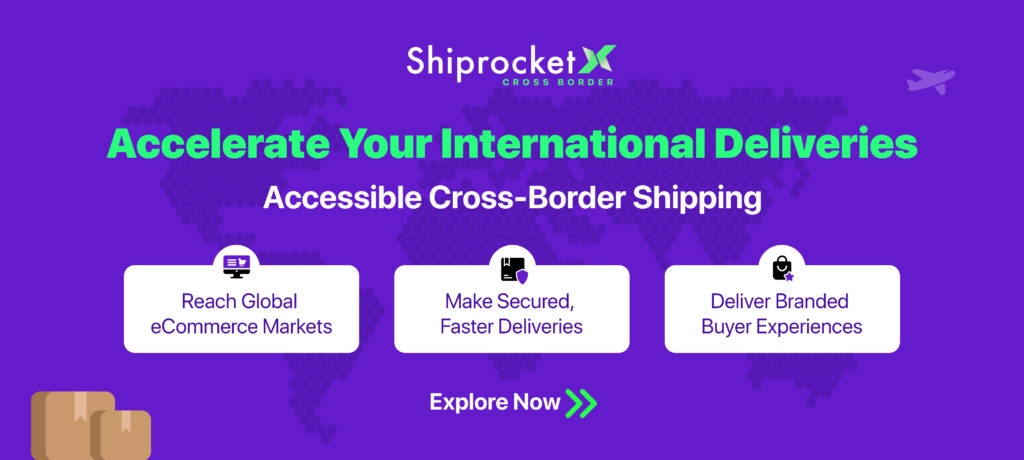 Calculate Your Shipping Costs Now