5 Top Selling eCommerce Products During Holi 2023
It's that time of the year again. We are talking about the festival of colors, smiles, and happy faces all around–Holi!
Apart from bringing positive vibes in the air, Indian festivals bring along a guilt-free splurging phase in the customers. Just like any other festival, Holi too encourages people to shop across all channels, be it from an eCommerce website, marketplace, or a brick and mortar store. And this is the best time for eCommerce companies to expand and experiment with their product range.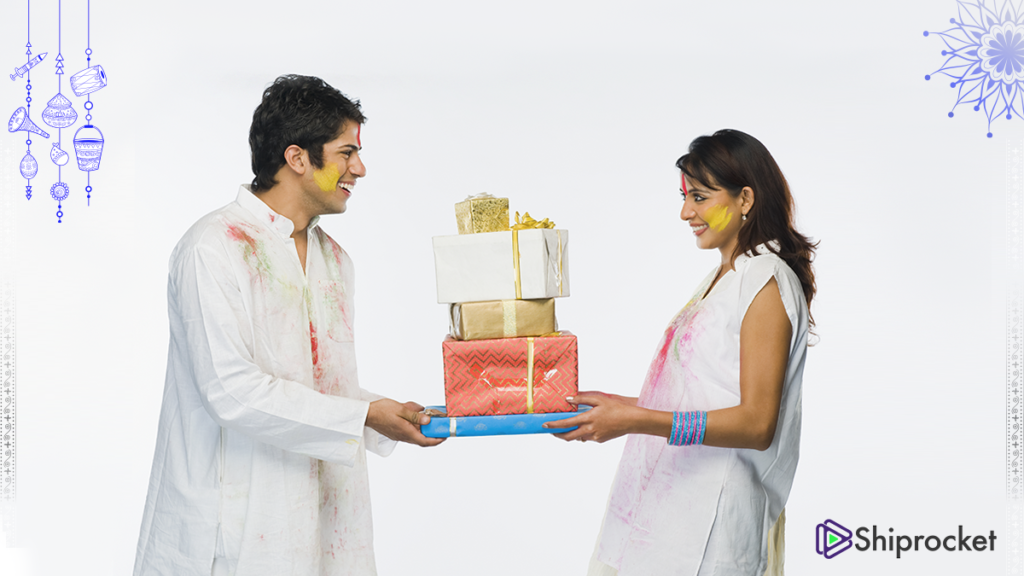 Before getting into the details of what the top-selling products during Holi are, let us understand how important it is to ship your products safely to the customer's residence. Holi comes with a lot of water balloons and colors splashing all over the place, so you need to pack your products in a way that they aren't damaged while reaching your buyer. Know all packaging tricks and tips here.
And in case your shipment is damaged, it is important for you to have shipping insurance. Shipping insurance is a service given by the insurance companies to protect from financial losses to the parcel senders whose couriers are lost, stolen, or damaged in transit. You can avail from various insurance covers, selective cover or blanket cover ranges from Rs 5000 to Rs 25 lakhs for lost or damaged shipments with Shiprocket. You need not worry about losses once you're on board with us.

While people mostly want to celebrate and buy anything that they like, few products sell better than others during this period. Let us look at the top-selling products during Holi this year in 2023 that can fetch you higher sales.
Herbal Colours
The first thing on the list that will sell the most is colors. With increased awareness about the toxic chemicals in synthetic Holi colors, more and more people are looking for alternatives. People, nowadays, are also more concerned about the environment, hence selling natural colors will be a blessing for your business. These colors are eco-friendly and are derived from natural dyes that are sourced from flowers, wood, barks, and even roots of various plants.
Stain-repellent Clothing
Holi is bound to come with a lot of stains. The clothes we wear while playing with colors can't ever be worn again. To help your sellers with reusing the same clothes, particularly, to help the mothers in removing tough stains from their kids' clothing, start selling stain-repellent clothing for this period. Trust us, it will sell like hotcakes! Imagine your customers spilling water all over their clothes, but instead of mourning, they can be relaxed as they will be wearing stain-repellent t-shirts. The material used in the clothing will consist of durable water repellent coating, which makes liquids slip right off.
Skincare & Haircare Products
The festival of Holi can be a little harsh on our beauty regimes. While colors can damage the skin, harsh sun and chemicals present in the colors (unless we are using herbal colors) may damage the hair. In such a case, skincare and haircare products are an absolute must for all. Products such as sunscreen, hair oil, petroleum jelly, lip balms, cleansers will be in high demand before the upcoming festival. So, if you start selling these products, you will see an increasing number of sales.
Waterproof Gadgets & Accessories
How beautiful would it be to capture a plunge into the colorful waters? And what if your customers want to play some music while playing with colors and water? They would want to buy waterproof gadgets. You can start selling products like waterproof mobile cases, waterproof watches/fitness bands, waterproof Bluetooth speakers, GoPro cameras, waterproof camera pouches, waterproof earphones, and many more. Let your customers enjoy Holi without worrying about any of their gadgets.
Holi Gift Hampers
Gifting near and dear ones during festivals have been an old tradition. Selling gift hampers right before the festivals is surely going to be a hit. The hampers can consist of Gujiyas (a popular sweet made during Holi in Indian households), dry fruits, herbal colors, chocolates, cookies, etc. Make sure the gift hamper you sell can be given to people across all age groups.
Now once you have decided on what products you want to sell through your online store, it's time to decide on a shipping and logistics partner. You can choose Shiprocket to ship your products across 29,000 pin codes in India and 220+ countries worldwide. Moreover, you get to choose among 17+ top courier partners that will suit your business the most.
Hope you have a colorful and fantastic Holi!
Happy shipping!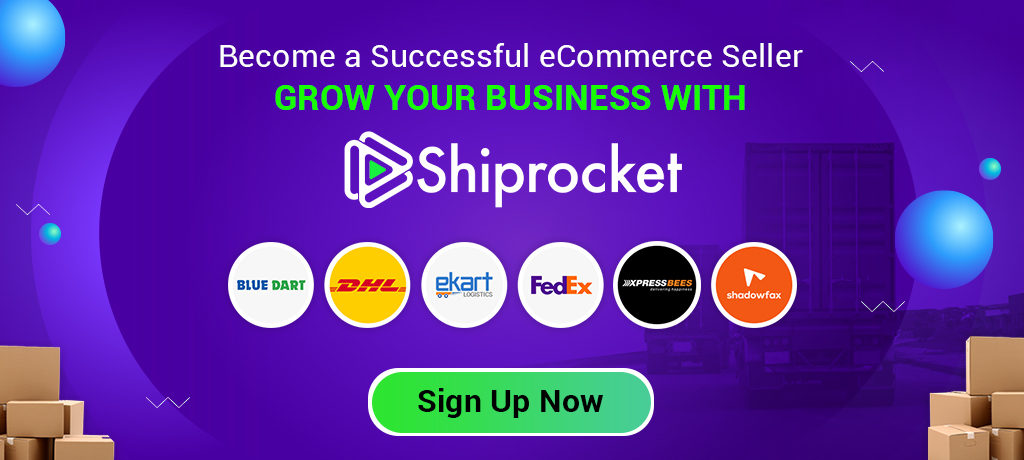 Calculate Your Shipping Costs Now