What Is FSSAI License In Global Shipping And How Does It Help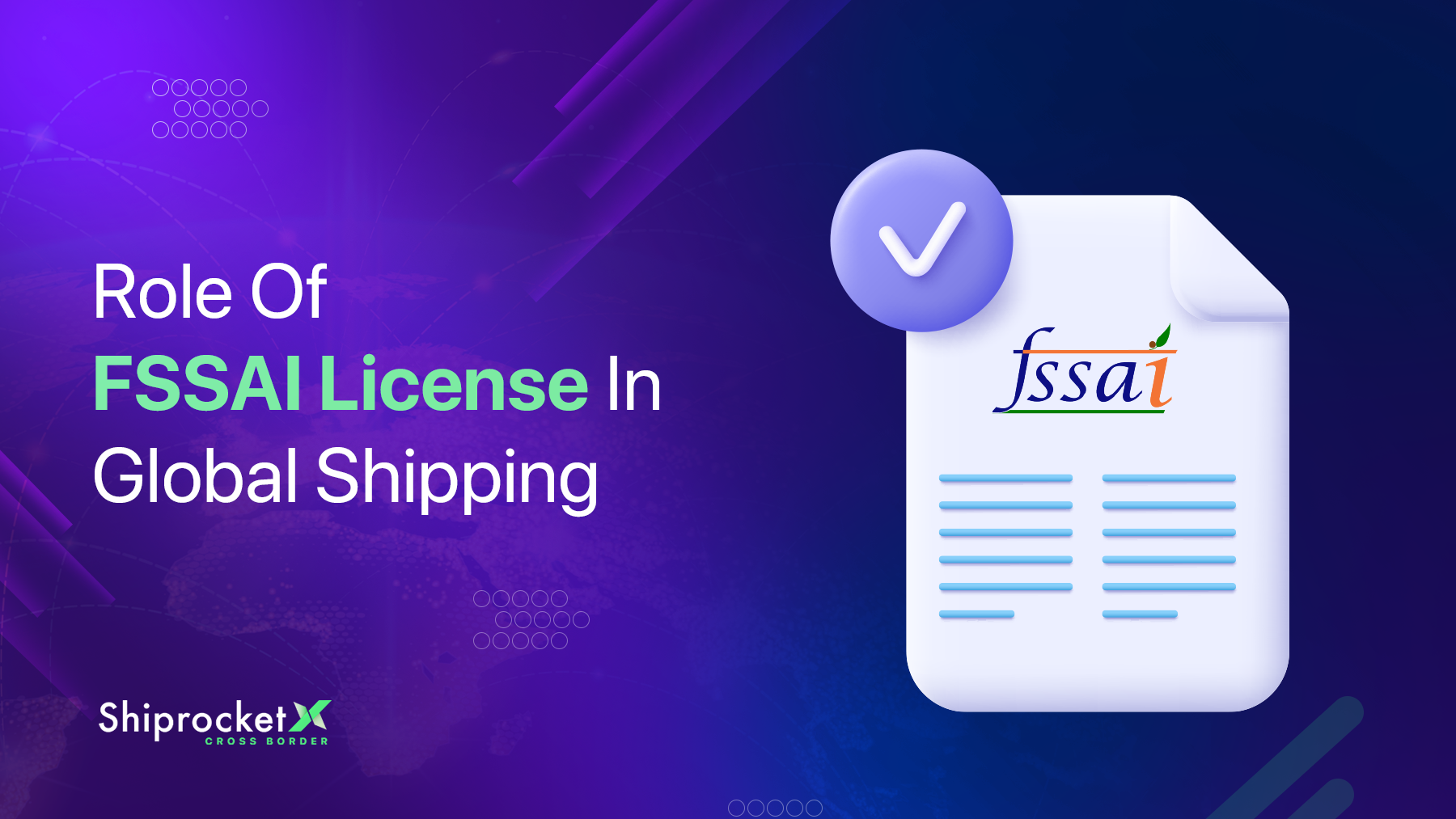 Introduction
The Food Safety And Standards Authority Of India, or commonly known as FSSAI, is an organisation that is regulated by the Ministry of Health and Family Welfare, where laws, rules, and guidelines regarding food and beverage safety are implemented and checked.
FSSAI was formed in the year 2006, and primarily aims to meet the following measures:
It helps enforce safety regulations in place.
It helps to clear misconceptions about food and beverages coming from anyone involved with the food industry, including manufacturers, producers, distributors, as well as consumers.
Establish and administer new laws and plans around approval and dismissal of any food ingredients/food products from the industry.
If you are a food products exporter or distributor aiming to deliver your products beyond Indian borders, acquiring a FSSAI license is the need of the hour. But first, let's navigate on the types of licenses that FSSAI issues for food producers.
Types Of FSSAI License
Central License
The FSSAI Central License is obtained by an FBO (Food Business Operator) with an annual turnover higher than ₹200 million or is a regular food exporter from India.
Benefits Of Having A Central FSSAI License
Worldwide Visibility
The FSSAI License helps spread the brand or business name across all corners of the world, and helps to create a visible presence even amongst the competitors. An FSSAI approved business gets higher demand from buyers anywhere globally than a brand that does not have one.
Business Expansion
Once you are planning to expand your business to more destinations in the world, there are legal requirements involved, such as research and development funds or expansion loans. With the FSSAI license handy, the route to obtaining these financial and legal help becomes easier and faster. As a result, you can not only ship your products beyond borders but also open outlets wherever you plan to.
Legal Advantage
As outlined above, this license assures legal security to those who are involved in the edible food exports, as well as provides confidence to buyers that their demanded product is neither compromised for safety nor the quality is less desirable.
Consumer Awareness
In the times of vegan awareness and boycott of certain appetiser ingredients deemed toxic to the environment, people have become more aware of the quality and environment-friendly aspects of the food they intake. A FSSAI approved business is more likely to gain loyal buyers with their thoroughly vetted products, and gives them the upper hand in a saturated consumer base.
State License
The State License of FSSAI is generally issued to businesses which operate in one state only, especially to those businesses that are working at a yearly revenue of higher than ₹12 lakhs but lower to ₹20 Crores. These may include facilities dealing with proprietary foods, vegetable oil production and processing houses using the process of solvent extraction meeting above turnover criteria.

Basic Registration
Basic Registration of the FSSAI license is usually issued to small businesses that have less than ₹12 lakhs of yearly revenue. The State Government issues FSSAI Registration in the state of Orissa with a Form A. This type of license is valid for a period of 1 year to a maximum of 5 years.
A basic registration license helps FBOs by preventing penalties, which involves the businesses from getting approved for product sales. Having a food license also makes the food business owner (FBO) legally eligible to promote their food for its quality and make it a marketable factor.
FSSAI Registration
Now that we have a full view into the various types of FSSAI License required to export your food and beverage products internationally, it is significant to know how one can apply or register for the license.
The primary steps of registering for an FSSAI License are as under:
The business needs to submit Form A (basic registration and should have an annual turnover of lower ₹12 lakh), while Form B for businesses having a turnover of less than ₹20 crore. Getting this submitted data verified and validated could take from 5 to 7 days from submission date.
Additionally, once the application is accepted, the applicant will get the registration certificate, which will have the registration number and the photo of the applicant. The certification comes with all the basics of the business, such as working business hours and location of business.
The required documentation for FSSAI registration are – Address proof, identity proof, list of food categories, layout plan, details of all the equipment, passport photograph, NOC from municipality, MoA and AoA, Import Export Code (IEC), and a water test report.
Conclusion: FSSAI License Certification For Seamless Food Export
Registering your food brand for an FSSAI License before exporting goods outside Indian borders is recommended to avoid any penalties. If you are a brand which deals in both packaged and perishable food products, partnering with a reputed global shipping partner helps to minimise hassles of prohibited entry at export borders. A shipping service helps to differentiate which products require an FSSAI license and which do not.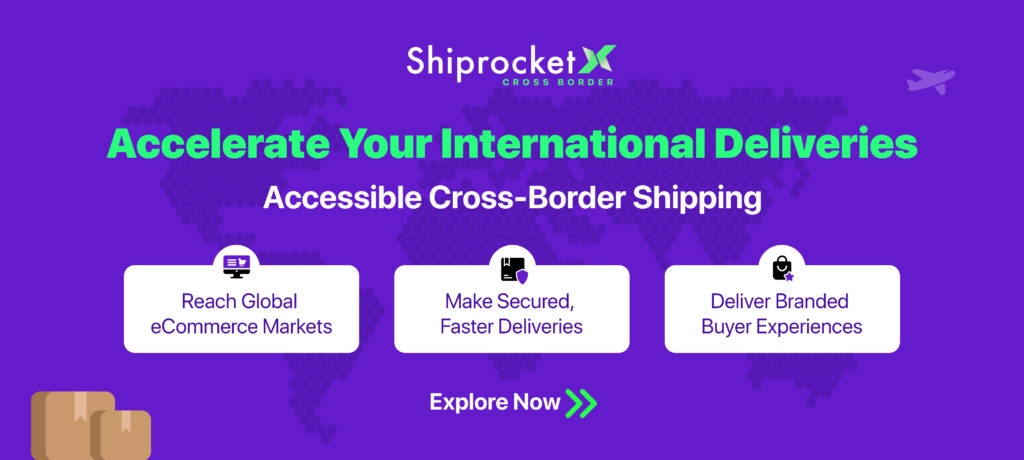 Calculate Your Shipping Costs Now