Why To Stay Updated On Export Compliance Regulations?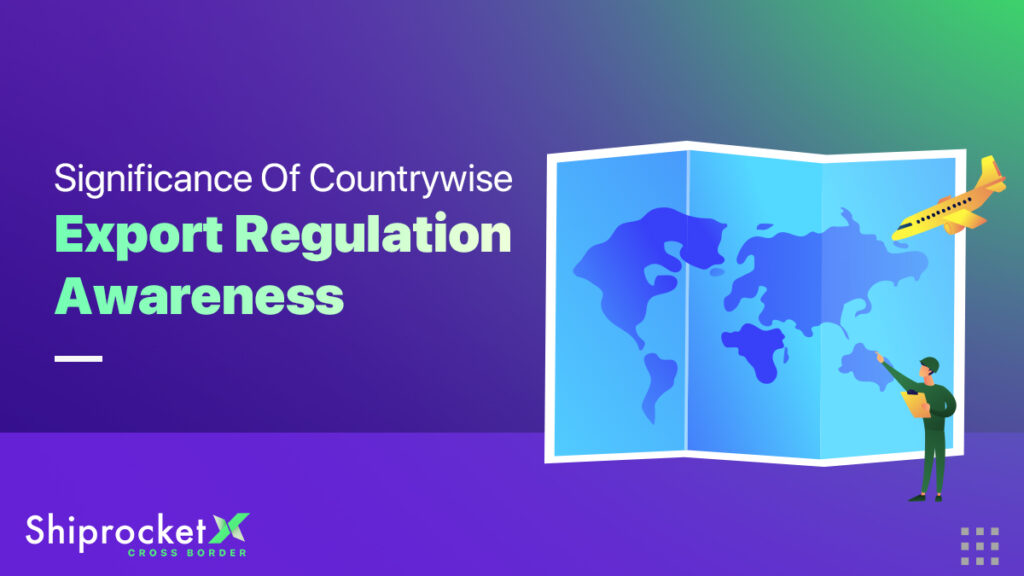 India is on track to exceed its goal of $400 billion in product exports for the year, thanks to record exports in the first seven months of 2021–2022. The ATMANIRBHAR BHARAT program initiated by the government has dealt favorably with the manufacturing industry, making it grow by leaps and bounds.
Between April and September 2021, India shipped items worth more than $197 billion, with monthly exports consistently above $30 billion. The amount reached $35.43 billion in July 2021, the largest monthly total ever. It was 35.05 percent higher than in July 2019 and 49.85 percent higher than in July 2020.
What Is Export Compliance?
The word "export compliance" encompasses a broad range of international trade-related activities, all of which require knowledge and skill to effectively negotiate.
It involves instruction, categorization, trade risk, taxes, import tariffs, and any certificates, product testing authorities, and nation-specific import licensing and approvals.
India's Top Ten Export Destinations
India's top 10 export partners for the year are shown below:
USA
China
United Arab Emirates (UAE)
Hong Kong
Bangladesh
Singapore
United Kingdom
Germany
Nepal
Netherlands
Let's have a look at some of the top products on the list of exports from India:
Engineering Goods
These consist of tools and machinery used in industry, vehicles and their components, and items composed of iron, steel, and other metals.
In July 2021, India's exports of engineering goods broke the $9 billion limit for a single month for the first time.
The increase was driven by demand from established markets, including the USA, the UAE, and China.
Petroleum Products
These consist of lubricants, liquified petroleum gas (LPG), jet fuel, petrol, diesel, naphtha, and gasoline.
Singapore, China, the USA, UAE, and the Netherlands are among the top five markets for India's refined petroleum exports, which are also sold in other countries.
Gems And Jewelry
These include natural and artificial gemstones, colored gemstones, gold & non-gold jewelry, pearls, and diamonds (raw, cut, and polished).
With a 5.8 per cent proportion of worldwide exports, India ranks fifth among countries that export gems and jewelry.
Diamond exports that have been cut and polished are in the lead, followed by gold jewelry. The major importers are Israel, the USA, the UAE, Belgium, and Hong Kong.
Organic And Inorganic Chemicals
Organic compounds are employed in the manufacture of plastics as well as pharmaceutical and medical applications.
Acetic acid, phenol, acetone, citric acid, and formaldehyde are a few examples of organic compounds that India exports.
Among the inorganic chemicals that India exports are calcium carbide, liquid chlorine, caustic soda, red phosphorus, and soda ash.
Key markets for Indian chemicals include the USA, China, Brazil, Germany, and the UAE.
Pharmaceuticals
India is the third-largest pharmaceutical market by volume due to its substantial raw material supply and trained labor force.
It supplies 40 per cent of the generic formulations allegedly used in the USA and accounts for 20 per cent of all generic medicine exports worldwide.
Electronic Goods
These include, among other things, laptops, computers, accessories, and mobile phones.
India's export of electronic items brought in $11.11 billion in 2020–21, which is nearly equal to the $11.7 billion made in 2019–20.
Cotton Fabrics And Handloom Products
With 23 per cent of the global cotton production, India is the second-largest producer after China.
As of June 2021, handloom items and cotton yarn, fabric, and made-ups represent 40 per cent of India's total textile exports.
The top three countries importing cotton from India are Vietnam, Bangladesh, and China.
Textile
Half of India's textile and clothing markets are made up of RMG companies. RMG exports from India rank seventh in the world.
India's RMG is most frequently imported by the USA, the UAE, UK, Germany, and France.
This is primarily because Bangladesh and Vietnam, which benefit from preferential tariffs on the international market and have lower production costs, are competing fiercely.
Why Is Proper Export Compliance A Crucial Component In Business?
To maintain stable international trade practices, export compliance regulations are necessary. The same economic, ethical, quality, supplier, and consumer protection norms and obligations must be followed by enterprises and the products they produce.

Reasons To Keep Apprised Of The Regulations
Compliance With International Trade Law Protects National Security
Export compliance regulation is crucial because governments have to safeguard vital goods, innovations, and data from getting into the wrong hands.
Export Compliance Shields Against Expensive Violations
To prevent the negative effects of non-compliance, both businesses and individuals must maintain compliance with the export and import documentation procedures.
Effective export compliance regulations ensure that products are appropriately categorized and that their origin and value are accurately stated in following the applicable laws, penalties, and regulations.
Export Compliance Safeguards Nations And Businesses
A good export compliance program protects the organization and the country from potential harm by screening prospective new suppliers, customers, and visitors and ensuring that all import and export rules and certifications are met.
Challenges In Import And Export Regulations In India
India intends to triple its exports to $1 trillion by 2025. From April to June 2021, Indian exports hit a new high of $95 billion, a rise of 85 per cent over the previous year, demonstrating that the country is on the right track to achieving this objective.
Few Challenges Of The Regulations:
Streamlining Documentation
As a manufacturer and exporter, your company might need to get particular permissions, register at various locations, or even collaborate with partners in other nations to conduct business.
Your shipments may be held up at customs indefinitely without the appropriate paperwork or HS codes, resulting in significant losses. For instance, a business can forfeit all of its revenues from sales to foreign customers just because the items weren't delivered on schedule.
When exporting items, the appropriate paperwork, HS codes, etc., may be leaked using various software solutions.
Understanding Products And Specs
Your company may need to make changes to its products and specifications since import and export rules vary per country.
It will be necessary to describe and record some items under the local requirements. Sizes of clothing, shoes, and other products can all exhibit this variety.
Knowing That The Tax Rules And Taxation Systems Will Be Different Everywhere
Tax laws vary from one nation to the next as each has its own unique tax system. For instance, in Singapore, April 15 is the due date for filing the yearly GST return, but India's due date is December 31.
The company needs to be aware of not only the numerous tax laws but also the tax rates, payment due dates, tax holidays, forms, procedures, records of documents, and others.
Adhering To Industry-Specific Regulations
Various nations routinely delegate to authorized authorities the formulation of rules and specifications that make up import and export compliance.
Among them are organizations like the Food and Drug Administration, the Environmental Protection Agency, and others.
These organizations typically enact rules that must be followed when exporting and distributing goods abroad.
How Shiprocket X Helps
While there are various shipping and logistics companies worldwide, Shiprocket X, with the spirit of The ATMANIRBHAR BHARAT, has the indigenous answer to all of India's shipping needs.
Indigenously created logistics software, Shiprocket X is essential for helping small businesses access a broad client base. Product and brand owners can use it to run a top-notch shipment processing business. Customers may take advantage of items with world-class delivery experiences, thanks to these facilities. Learn more about how your business can benefit from the services of Shiprocket X.
Conclusion
To guarantee that international trade practices are stable, trade compliance is necessary. The same norms and regulations for economic, ethical, quality, supplier, and consumer protection should be followed by enterprises and the products they produce.
It is crucial to comprehend and abide by the many laws and regulations governing trade compliance. A reliable shipping partner ensures that you are able to meet the demands of your customers, hence giving you a competitive advantage over others and protecting your business against delays, financial losses, and other such penalties.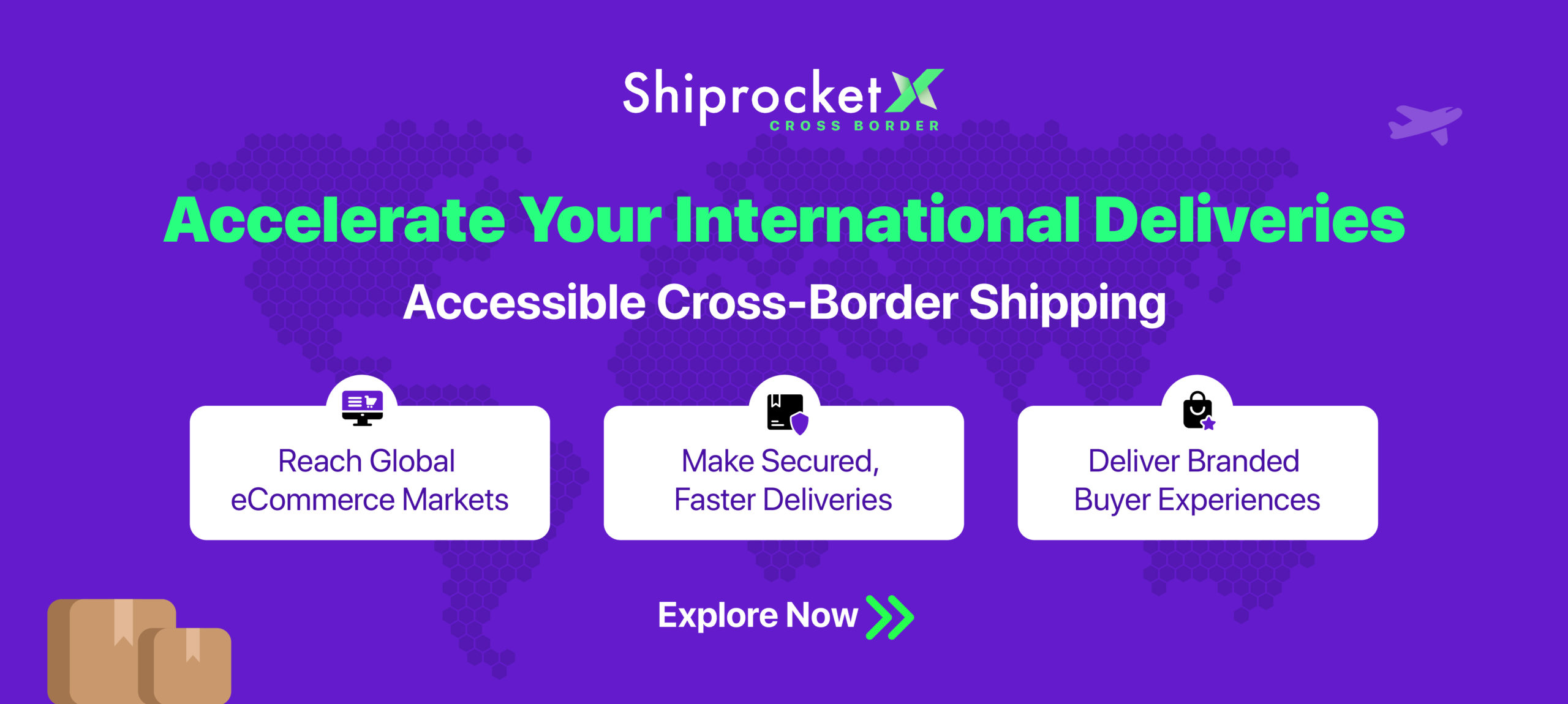 Calculate Your Shipping Costs Now