Integrating eBay with ShipRocket
Given below are the three main synchronizations which you receive when you connect eBay with your ShipRocket account.
Automatic Order Sync – Integrating eBay with ShipRocket panel allows you to automatically sync all the Pending Orders from eBay panel into the system.
Automatic Status Sync – For the eBay orders processed via Shiprocket panel the status will automatically be updated on eBay channel.
Catalog & inventory Sync – All the active products on eBay panel will automatically be fetched into the system and correspondingly the stock count for products on eBay can be managed from Shiprocket Panel.
Following are the steps to integrate eBay with ShipRocket.
1. Login to ShipRocket panel.
2. Go to Settings – Channels.
3. Click on "Add New Channel" Button.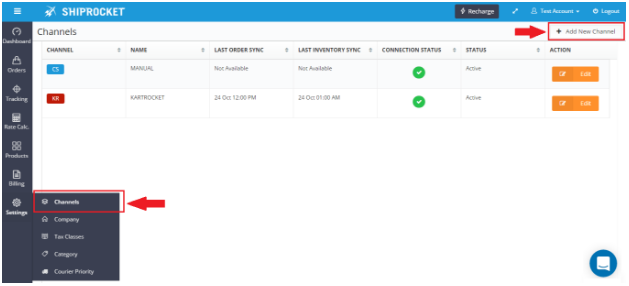 4. Click on eBay-> Integrate.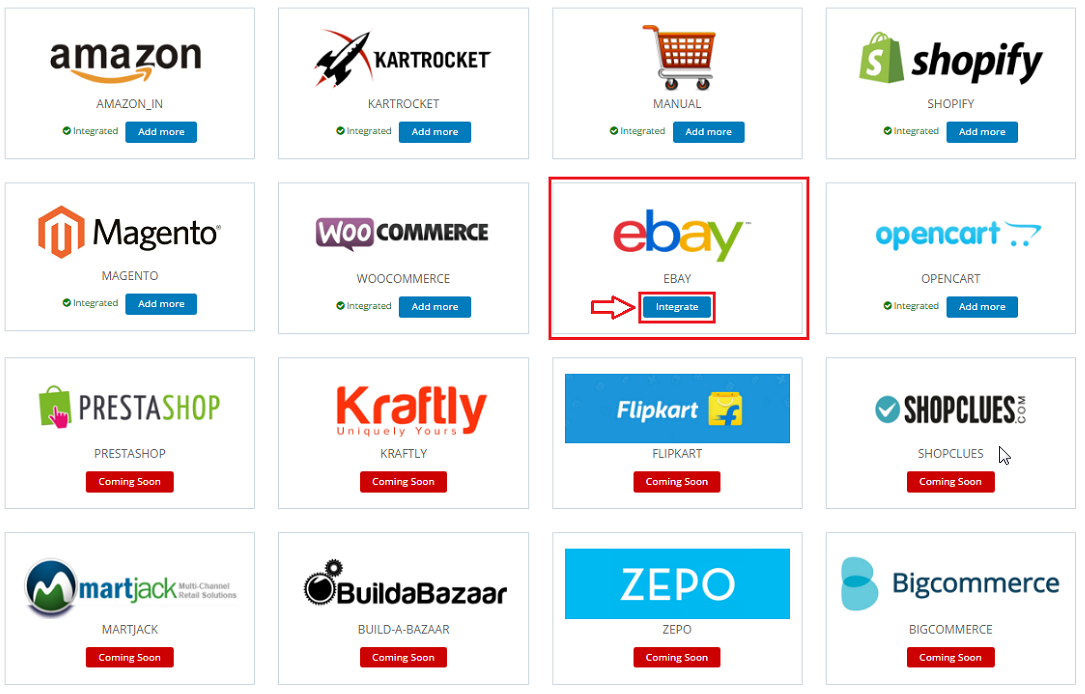 5. Click on "Connect your eBay Account" button

6. You will be redirected to your eBay login page: Enter username and password.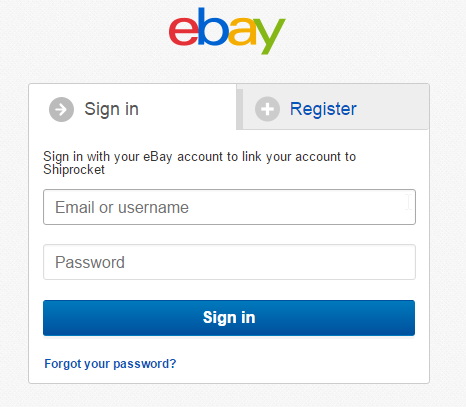 7. Once logged in, click on "Agree" button to connect eBay to your Shiprocket Account.

8. Once successfully connected, you will be redirected back to Shiprocket account. Switch on order and inventory sync as per your requirement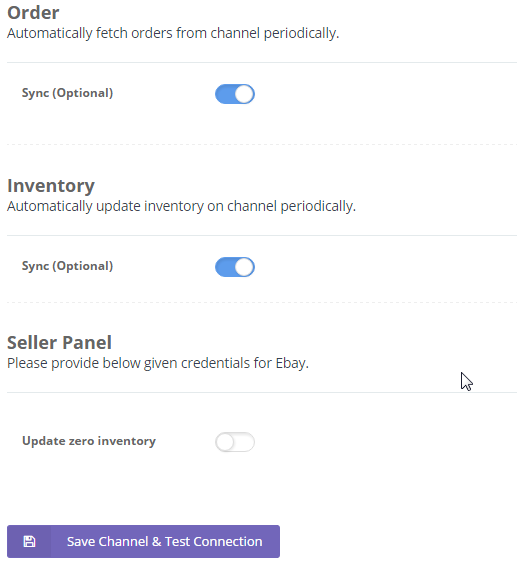 (Please Note: eBay de-lists the product in case inventory of the product is Zero on eBay panel unless GTC (Good Till Cancelled) option is enabled on your eBay account. Hence in case you do not want to update zero inventory of product from Shiprocket system to your eBay account kindly disable the "Update Zero Inventory" option)
9. Click on "Save Channel & Test Connection" to integrate the channel completely. The green icon indicates that the channel has been successfully configured.

Related Articles