Tax Classes
Tax Classes are defined in the system to avoid mentioning Tax applicable on the product every time an order is invoiced.
3 Tax Classes are already predefined in the system "5", "Default" and "12.5"
You can edit or add a new tax class by click on "Add Tax Class" button.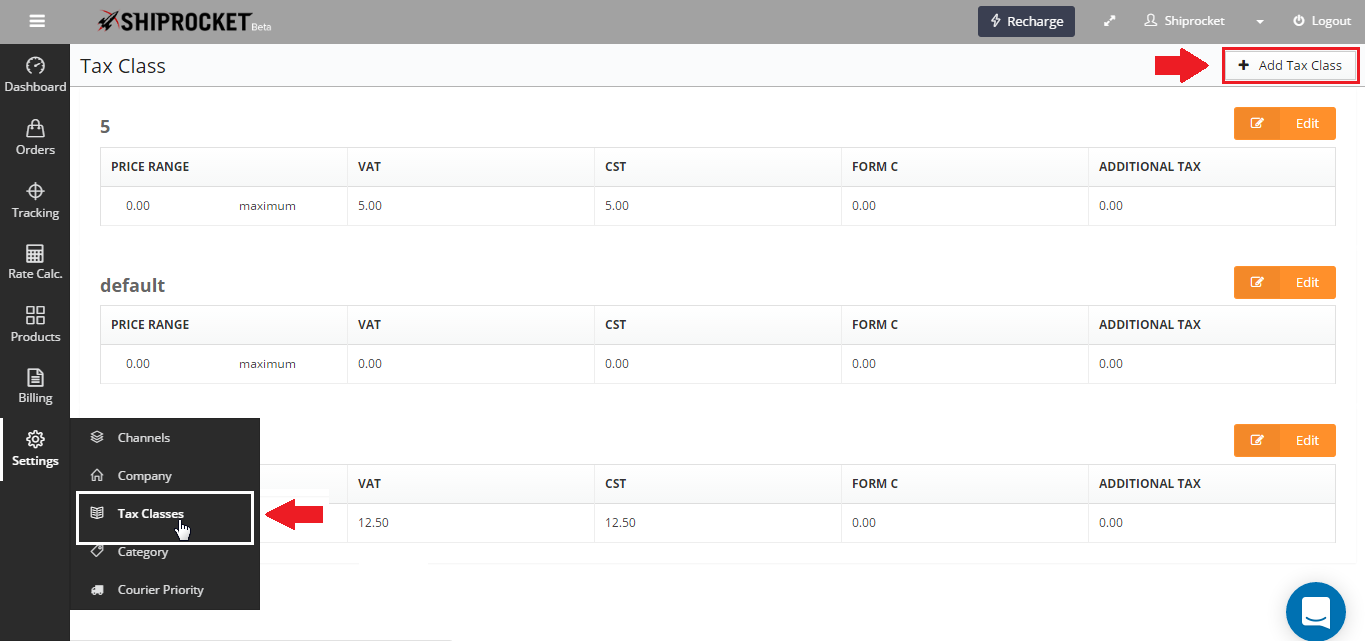 A Tax Class contains 4 components:
VAT
CST
Form C
Additional Tax
Either VAT or CST should be applied is automatically calculated by system based on Pickup and Delivery Address.
Defining Price Range:
You can also define Tax to be applicable based on Price of the product in an order.

Related Articles