How to Avoid Fake Orders on Your eCommerce Website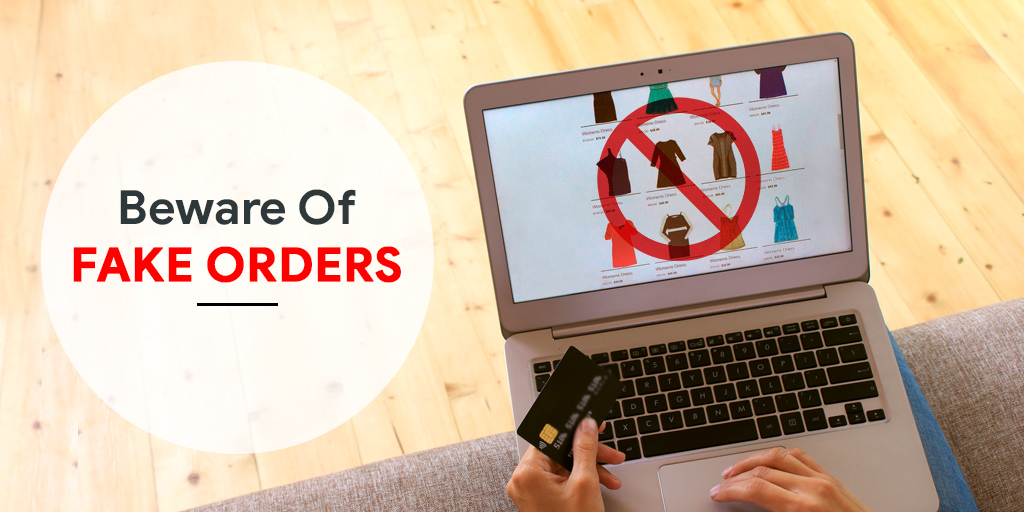 A fake order on an eCommerce portal is an order that has been placed with the intention of defrauding the seller. A lot of these fake orders are done out of sheer mischief or just trying to prank a company.
You must be wondering, why in the world someone would place a fake order. Well, unfortunately for eCommerce owners, there are a lot of fake buyers online. Why they do such things is a mystery to us, but what we don't need to think about that. What we need is to focus on how we can save ourselves from such criminal activities and avoid fake orders.
Most of the customers in India prefer the Cash on Delivery payment mode. They find it much more trustworthy than paying online. This is the reason that many notorious criminals place fake orders. Even if your customer is offering you a billing address, then also there are high chances of fraudulent orders. That is why you need to keep a few things in check before accepting an order. Here's how you can avoid fake orders on your website.
1) Contact Through Email
Verify your customer's email ID. Most fraudulent customers use fake e-mail IDs to place an order. If you mail them and they do not reply, means it is a fake order. There are number of tools available online from where you can help you verify the IDs. In order to feel completely secure, you can download software that will automatically verify the e-mail IDs of all the orders. You can also send verification links to their ID.
2) Call Them For Security Purpose
You can call your customer to double check the information they have provided about themselves. If the number is unavailable or the customer seems hesitant to comply with you, it means there is something fishy. This can also backfire on you, so be very careful while talking to your customers. Be polite and if they respond negatively, say Thank You and hang up instead of pestering them for more information.
3) Confirm Once Before Shipping The Order
It is always better to get in touch with your customer via phone or email and confirm once if they want the order to be delivered. This way you are sure if the order has to be sent or not. In case they do not reply you should immediately cancel the order.
4) Install A Software
Software ensures quite a bit of security. Customers have to pass through a few steps without hesitating. Once they clear all the security steps it is safe for you to interact with them and ship off their order. You will find a number of software online or you can buy one from a store.
The issue of hoax orders is not just confined to Cash on Delivery but also on prepaid orders. Here are few ways to counter against fake orders online using a credit or a debit card:
1) Verify the CVC code
There is a 3 digit code on the backside of the debit card and it is a safety measure used in cases of electronic credit card theft. If the numbers do not match then it is most likely a case of fraud, so the eCommerce portal shouldn't accept such an order.
2) Verify the Address via an AVS system
Many people ship the product to a set number of addresses such as their office or their personal home and those addresses are recorded in your account that you have set up with the portal. This system shouldn't be viewed strictly as it could be viewed as a false positive so, this system should be used as a guideline.
Maximum customers in India prefer Cash On Delivery which makes it very hard for sellers to distinguish between fake and real orders. Although the above steps are helpful in avoiding fake orders, you have to pay special attention while taking down orders. This will obviously happen by taking strong security measures.