The Emerging Concept of Buy Now, Pay Later in eCommerce
Back in the day when online shopping first started gaining ground in India, customers loved it because of the choices and convenience. However, soon they started facing problems at the payment gateways. The eCommerce platforms began to feel the heat as the cart abandonment rate shot through the roof. This was when the Cash on Delivery stepped in. Consumers drifted towards it as there was no need to pay upfront or give a bank account or card details. Online shoppers started buying even from lesser-known sites as there was a lesser chance of getting duped.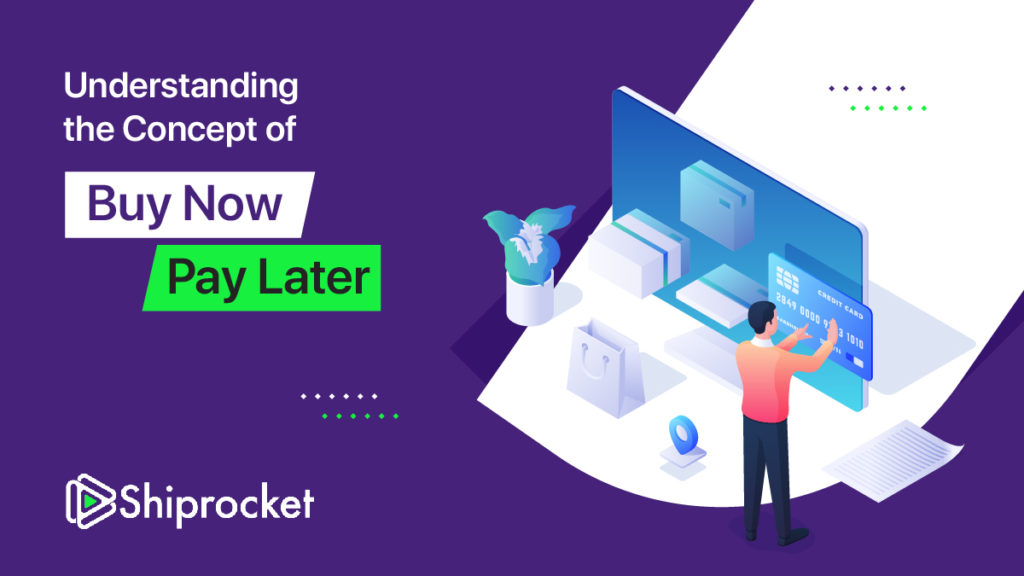 Then came the government's initiative to make the economy cashless. Again, the need was felt for some option that offered the convenience of COD without the involvement of physical cash. This brought into existence a new concept in the Indian market; 'Buy now pay later.'
The 'Buy now pay later' option allowed the consumers to buy online and pay later, and that too not immediately after a stipulated period of a few days. This alternative became an instant hit, and day by day, its popularity is on the rise.
How does it Work?
At checkout, shoppers have the option to receive their product right away but to pay for it either in full after 30 days or in smaller installments over time.
They typically make three or four equally spaced installments that are taken directly from their payment card. Either way, there are no extra fees or interest to pay, provided they pay on time.
Participating merchants pay the provider 2–6% commission plus a fixed fee for every transaction.
Let us dive deeper to see why this 'buy now, pay later' option is becoming a favored choice among customers.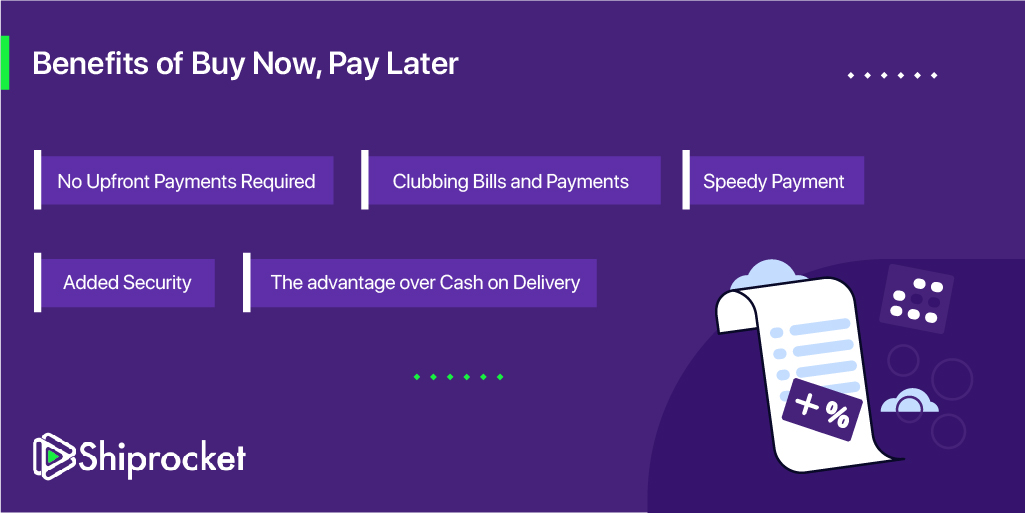 Interest-Free Credit
It not only provides a small line of credit, hence acting as micro-finance, but also provides interest-free money for a few days. Thus, it suffices the three Cs of the eCommerce business foundation- convenience, cashless, and credit.
No Upfront Payments Required
It lets the customer try first and then pay. Unlike card payments or internet banking, where you need to pay upfront for a product, this option allows you first to get the product, try and be satisfied and then make the payment. The period allowed to make the payment is mostly 15 days from the day of the transaction. It means the customer gets a free trial period of 15 days before making the payment.
Clubbing Bills and Payments
This mode of payment helps in clubbing various transactions that a customer makes within a few days. Instead of providing bank details separately for every single transaction, the customer can opt for 'buy now, pay later' at checkout and club them all to make a payment at one go.
Speedy Payment
It is a one-click payment option, which is very convenient and avoids the hassle of entering the 16-digit card number or bank details. This process usually is time-consuming, and often, the customer gets irritated due to failure at payment gateways, thereby abandoning their cart.
Added Security
As you are not entering your card or bank details on every eCommerce payment portal, you are not prone to phishing or account hacking. Consequently, it adds a layer of security.
The Advantage over Cash on Delivery
This payment option provides the benefits of COD, such as a seamless checkout experience and pay after delivery option, and goes beyond by doing away with the hassles associated with handling cash. You no longer need to struggle to find change or worry about your order not getting delivered when you are not around to make the payment.
Conclusion
As the world of eCommerce continues to grow and change, it's not surprising that payment methods are included in this. Digital wallets have been on the rise for years, but the trends haven't stopped there; today, more customers favor buy now, pay later than ever before. If you want to attract young buyers and open the door to more purchases than ever before, BNPL needs to be part of your checkout process.
Calculate Your Shipping Costs Now