eCommerce Problems and their Solutions for Business Owners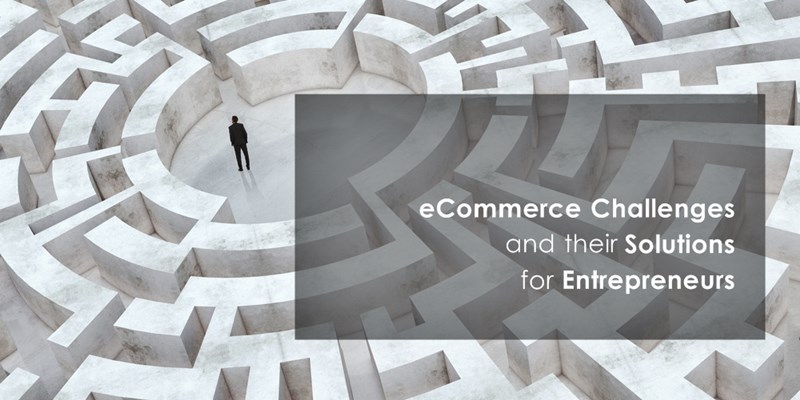 With the advent of the internet, it is now possible for small entrepreneurs to enjoy wide reach and reception across the world. However, this doesn't make their task easier because selling something is one part of the job and making profits out of it is altogether a different aspect of the game.
Just displaying the products on the webpage will not be the solution. Other aspects of a great eStore like an effective shopping experience, website security, and efficient logistics need to be built.
Here are the eCommerce challenges faced by entrepreneurs and their solutions:
1. Building a strong relationship with your customers
One of the basic problems that most online entrepreneurs face is of building relationships and loyalties with their target audience. It becomes difficult as an online business to earn that level of trust among people you haven't meet in person. So, the first step to solve this problem is to allow your customers to know better of you. Put the information about your company and business on your website in the form of company profile and employee credentials.
2. Handling exchanges, returns, and refunds
Processing return, exchanges, and refunds are also some significant issues that most online entrepreneurs face. Even if you have a well-developed packaging and shipping system, it is not enough to handle returns and exchanges. To cater to these, you need to have a well thought of strategy and they need to be properly promulgated. If you are a start-up, it is advisable that you should have a returns policy.
3. Maintaining security
One of the biggest concerns in online business is security. You have to be prepared for online security and fraud issues and would need to tackle them. In no way can you afford to leak sensitive customer information. Try to maintain the basic safety measures, such as changing the password on a regular basis, customizing database elements and so on. To be on the safer side, you can also hire a professional security expert to ensure that everything is foolproof.
4. Make the site mobile friendly
As most people nowadays access the internet through their smartphones, you need to have a mobile-friendly site. If your site is not mobile friendly, you always have a chance of losing on big business as customers will not be able to buy. Moreover, all the elements of your website including the checkout process need to be smooth and compatible with the mobile browser.
5. Efficient order fulfilment
Last but not the least; you need to show finesse when it comes to fulfilling orders. This is one of your primary tasks as an entrepreneur and you have to do it with the utmost professionalism. Have an advanced and efficient logistics process in place based on the product and type of packaging. Employ well-trained people or hire a professional and reputed third-party logistics agency to do the work for you. Have a well-developed software and technology platform to track and manage the inventory. Also, deploy high capacity hardware required to store and procure the products.