Things To Keep In Mind When You Tie Up with A Courier Company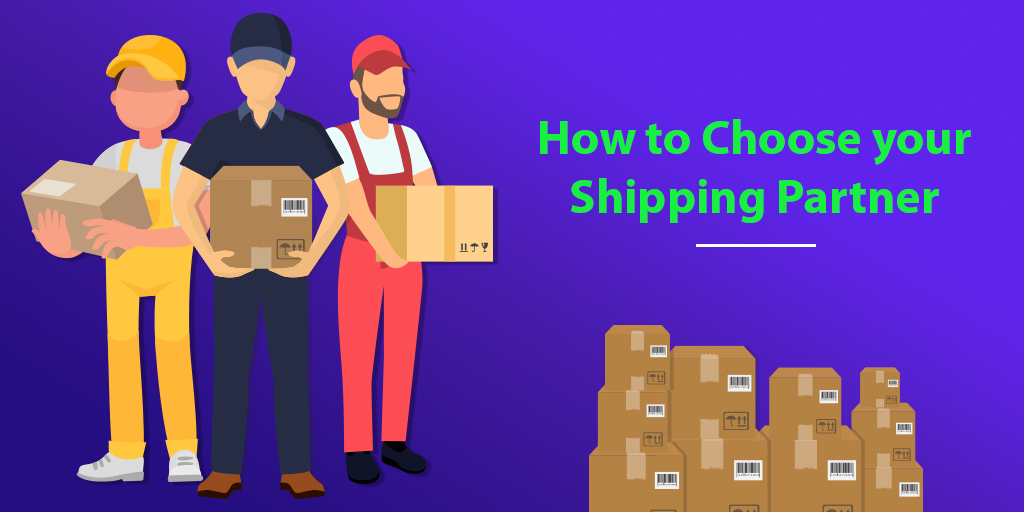 Shipping forms an integral part of any eCommerce business. As the crux of such companies depends on the timely delivery to customers, it is vital that you select the right delivery channel for a seamless experience. This way you can earn the goodwill of customers and add to your business. When it comes to delivery, the services of a courier company can come in handy. In most cases, eCommerce businesses tie up with a third-party logistics partner to deliver their products to customers. Selecting the right courier company can help ease your business complications to a great extent.

How to select a courier company for eCommerce business?
As there are lots of courier companies providing delivery solutions for online businesses with features like cod, prepaid payment modes, etc., you need to choose the one that suits your preferences and budget requirements. Moreover, it also needs to be considered whether the reach of the courier company will suffice your business needs. By examining all these factors, you will be in a better position to tie up with the right eCommerce courier franchise.
Factors to consider when opting for a logistics partner:
a) Check the shipment rates of the courier company
You need to consider the courier charges of the logistics company to see if it suits your business requirements. Many different courier companies in India have different rates and prices, so accordingly you need to weigh the pros and cons. Moreover, it is always advisable that you opt for premier courier companies that offer a seamless delivery experience. Some of the well-known courier companies include FedEx, DHL, Bluedart, Aramex, and so on. These companies not only provide services within the geographic location of the company but also provide international services.

If you believe that you need to have services from all these courier companies, then you don't need to tie up with these service providers individually; instead, you should opt for shipping aggregators like ShipRocket, where you create your account and automatically gets tied up with all the major courier partners at once.

b) Check the delivery mechanism and hidden costs involved
Check the delivery mechanism of the courier company and accordingly choose your preferences. Moreover, checking the delivery mechanism process like the locations or pin codes covered by the courier company, the average delivery time and all these aspects need to be taken into consideration. It is of no use choosing a courier company that does not offer timely delivery or does not cover the location where you intend to deliver.

Last but not the least; make sure that there are no hidden charges involved. In most cases, these hidden costs add up to your expenditure and lower the profit margin. Read the terms and conditions of the courier company and make a legal contract that would come in handy in case of any disagreement or dispute.

c) Check if they have any additional benefits
Most shipping software offers other relevant features like inventory management and catalog sync from different sales channels. This step makes your work much more comfortable and helps process your orders faster. Thus, when you are paying a certain amount to use the platform make sure you check out what more can you achieve with the platform.

d) Read about them on other websites and forums
There is a good chance you will find reviews about them on various seller forums and discussions. These get you an insight to their functioning and provide a fair idea as to how viable your shipping partner is. If you have already made up your mind, it is a good idea to check out the reviews and prepare yourself for any similar circumstance that may arrive.

These basic pointers may seem unfruitful, but they are critical if you want to establish a long-standing and trust-worthy relationship with your shipping partner. Therefore, always look out!