Countries with Most Internet Scamming Fraudsters in eCommerce
Although the internet and eCommerce have revolutionized the concept of business across the globe, they are still not safe from fraudulent activities. There are lots of cases where online businesses have lost millions of money due to different fraud cases. According to a recent survey, every two minutes, there are instances of online fraud in eCommerce or online businesses. If you are into online businesses, it is important that you know the nations that are vulnerable to such threats. In this way, you can devise proper strategies to safeguard your venture against such fraudulent activities and take steps accordingly.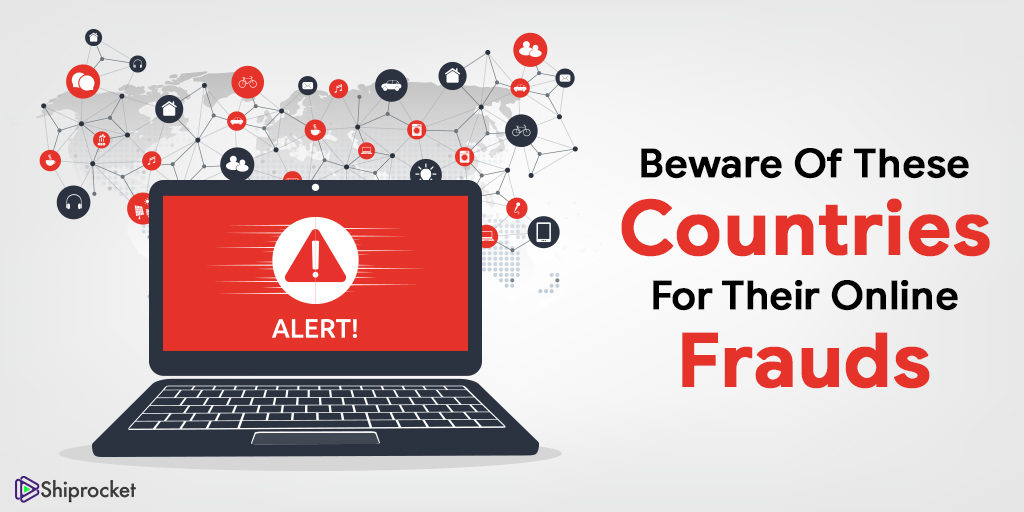 When it comes to eCommerce frauds, nations like Latvia, Egypt and the United States top the list. There are instances of different kinds of online fraud, such as hacking, phishing, and leaking sensitive financial transactions. Because of this, both entrepreneurs and customers have lost millions of money. In nations like the US, the prevalence of credit card transactions is what makes it easier for frauds to attack. While the administration of these nations is carrying out methods to prevent such scamming techniques, it still seems that they are on the rise. If you are into an eCommerce business that involves transactions in these susceptible nations, you need to be extra careful to prevent such fraud cases.
In addition to these nations, there are some more countries where online businesses are susceptible to fraudulent activities. In most cases, the fraudsters target the IP address of the business to hack into their accounts and steal the money. Doing business in these nations also involves risk and you need to take care of the online delivery channels to have a safe and seamless business experience.
Some of the nations with the most internet scamming fraudsters are:
Mexico
Ukraine
Hungary
Malaysia
Colombia
Romania
South Africa
Philippines
Greece
Brazil
China
Indonesia
Russia
Singapore
Denmark
Nigeria
Canada
Portugal
Switzerland
United Kingdom
India
Netherlands
France
Austria
There are some measures that you can take to prevent online fraud. Some of them include choosing a secure financial platform that is fully encrypted, not divulging any sensitive financial information like debit or credit card PIN numbers, choosing a licensed third party or courier vendor, and having the necessary government certificates to carry out the business. This way you can to some extent safeguard against fraud.
How can I ensure that I am purchasing from a legitimate website?
There are a couple of ways to ensure whether a website is legit or not. Some of them include –
– Look for the padlock with HTTPS
– Check for their contact page
– Look for the brand's social media pages
– Find the Website Privacy Policy
What are some tips to prevent online fraud?
– Keep your financial data separately
– Don't share PIN and OTPs until 100% confident
– Beware of phishing emails
– Protect your computer
Calculate Your Shipping Costs Now