eCommerce
Shipping Blog
5 eCommerce Website Builders to Ship Products Internationally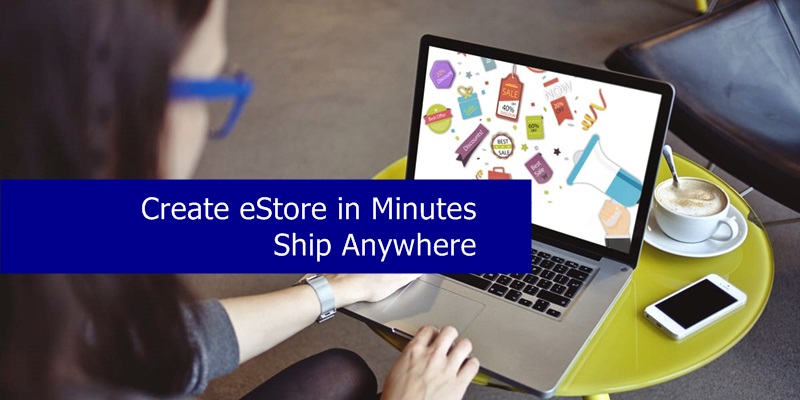 Have you been waiting to take your business to another level? With the current trend in the market to set up an eCommerce to boost up sales, productivity and to reach more audience, most products based businesses need eCommerce solutions now. But the real problem arises after the setup of the website. To hold the interest of the customers and then cater to their shipping and delivery needs without losing out profit is also a challenge.
This article is for business owners who are still apprehensive about choosing the correct logistic partner for delivery of goods. As expert providers of inventory management solutions, KartRocket has served multiple eCommerce vendors in building their businesses online, providing cataloging, store management, and shipping services to ease their supply chain and minimizing logistic nightmares. But, without being biased, we bring you five perfect platforms to build your eCommerce website & ship products to the customers nationally and internationally so that you take a wise decision with the most official channel while avoiding becoming bait to fraudulent groups in the market.
By realizing the high potentials of profits in the eCommerce industry, there also remains the possibility of a few inauthentic and fraudulent groups that target amateurs. We address such concerns, and that's why we are giving here an honest as well as a fact-based list of top five platforms under whose guidance and support you can re-invent your eCommerce without facing the dangers of fraud and losses.
WooCommerce: Designed for small to large size merchants, WooCommerce is a free eCommerce plugin that allows you to sell anything.
BigCommerce: Founded in 2009, BigCommerce is a private technology company which develops eCommerce software for businesses.
Shopify: Another familiar name in the eCommerce industry is of Shopify. Headquartered in Ottawa, Shopify is an eCommerce company which develops software and retail point-of-sale systems as well.
KartRocket: This Delhi-based eCommerce building platform provides promising services at convenient costs without any hassles.
Yo Kart: Yo Kart can be referred to as the multi-store and multi-vendor eCommerce market place which offers powerful software as well as responsive designs at efficient costs.
The major advantages of using such, Indian based or internationally based eCommerce platforms, are to have a relatively lower development and maintenance cost for the business, a better technical support team, simpler backend which is user-friendly and uncomplicated. In such cluster of prominent and successful eCommerce building platforms, there yet remains some needs which are taken of solely by Kartrocket.com.
Numerous platforms offer eCommerce services of premium qualities but where they lack is the area of shipment. Many product based organizations and start-ups lose business in the international market as they're not able to serve their customers well – poor delivery services. Your clients will acknowledge the fact that your excellent product is now reachable to them even though they are on the other side of the globe. The American consumer market indeed has a high demand for foreign goods and services and, by shipping internationally; you can become the next big supplier in the market. We ensure your valuable goods and services are shipped across the continents which in turn would give you a good prospect to start growing as an eCommerce business in India as well as internationally.
Some of the exciting features of Kartrocket.com are:
Personalize your store
Expert support during setup
Stunning design templates and quick store insights
User-friendly interface
Accepts national and international payments
Powerful and International Shipping
Free SEO tools
Apart from these, there are a plethora of facilities offered at Kartrocket.com. Connect with us to gain more information about the how, why and what of the eCommerce building industry. We build brands out of businesses. Launch your eCommerce store and start shipping your products to national and international users with us today!
Calculate Your Shipping Costs Now